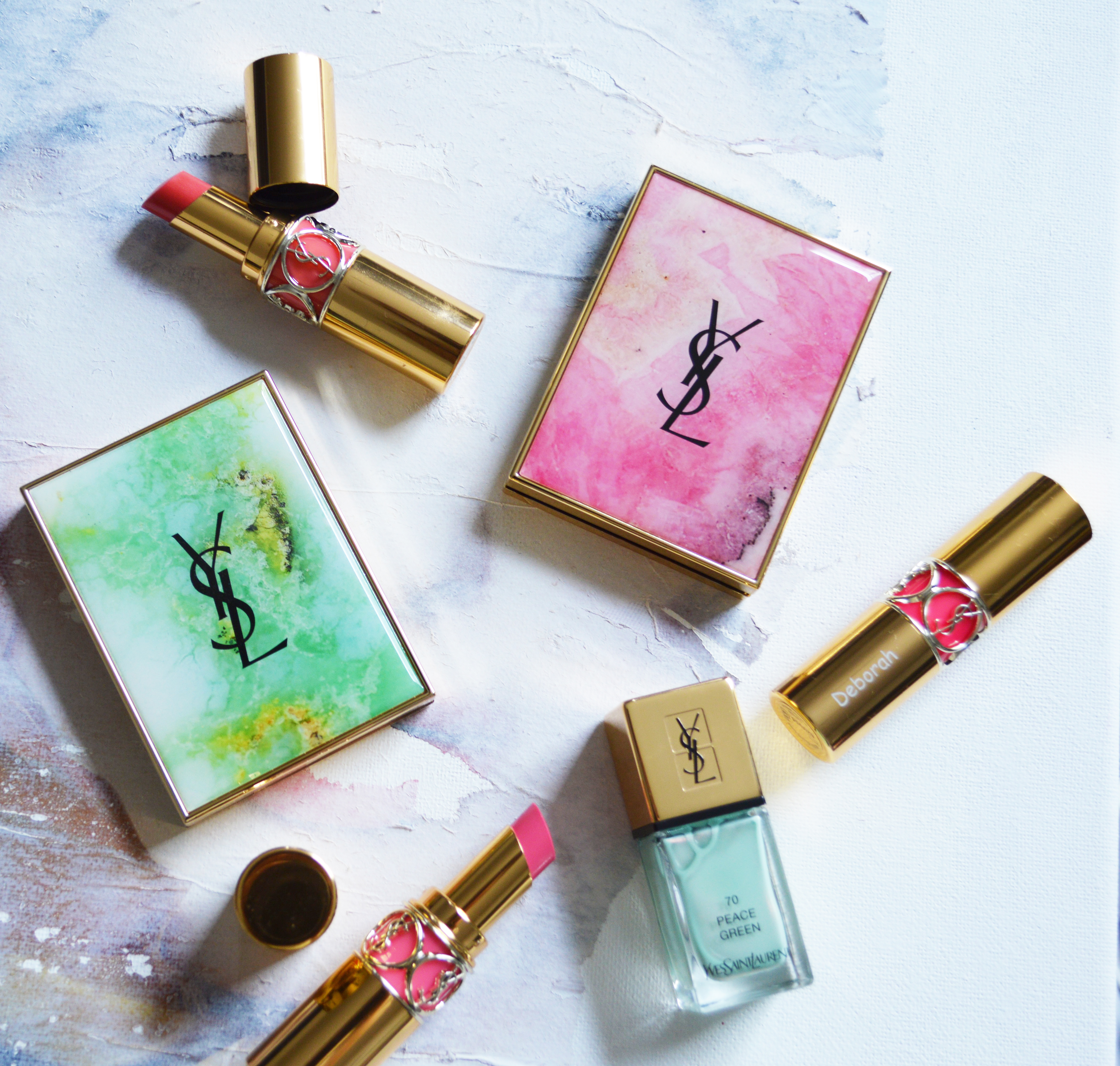 Sticks and stones may break my bones, but these boho stones actually make you look flawless.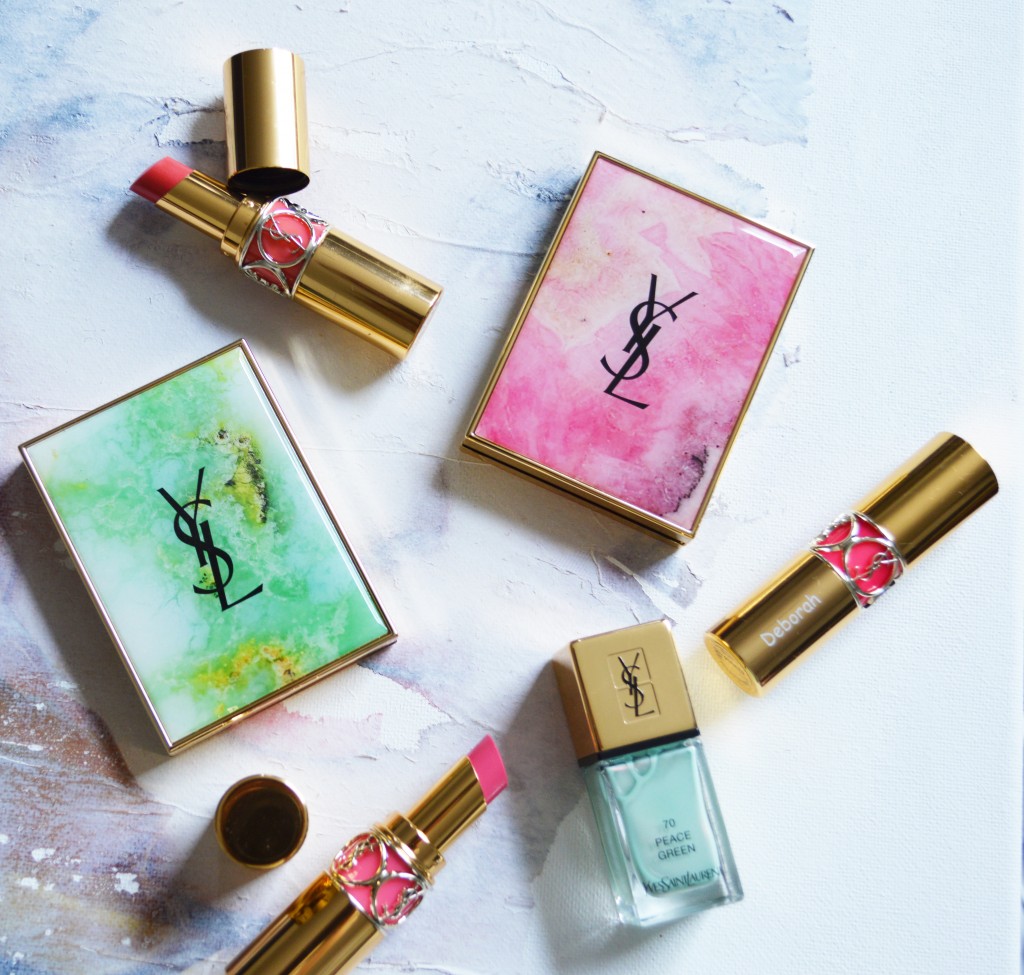 I'm talking about the YSL bohostones indeed. My heart took a little jump when I saw that packaging. It took me 4 to 5 minutes to get over it and then I decided to explore the inside. The pink box is a face palette. The product is named, Gypsy Opale which is as flamboyant as the packaging. Inside you can find 4 colours: Green, Purple, pink and light yellowish.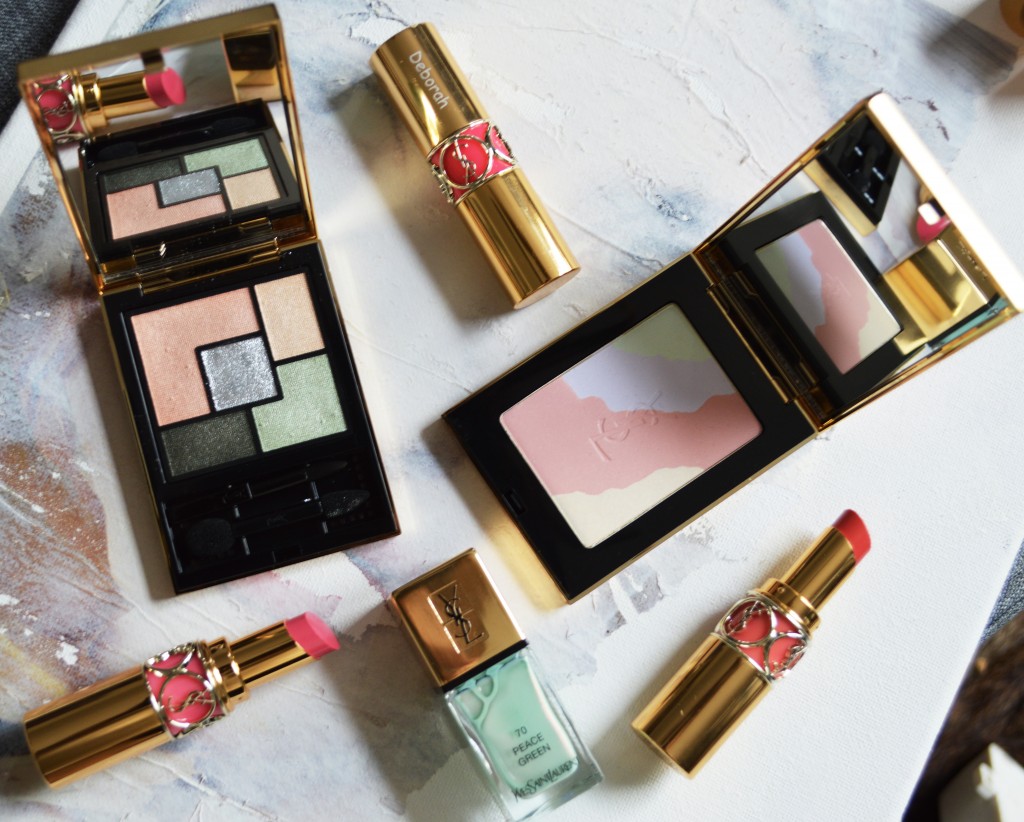 A quick guide for using this. The green powder is anti-redness. Just apply it to the red areas on your face and blend well. The purple one is anti-dullness. This one is also used to correct your skin tone, it hides bruises and improves sallow complexions. The next pink-peach you can use as a blush and the lightest one is used for highlighting certain areas. When you mix the four colours you get a light pink, matt textured powder. The great thing about the Gypsy Opale is that this harmony of powders can light your face up in no time. Good skin is something all of us want and besides drinking water, using SPF filters and scrubbing once and a while, this palette can give you that perfect fresh-kissed skin.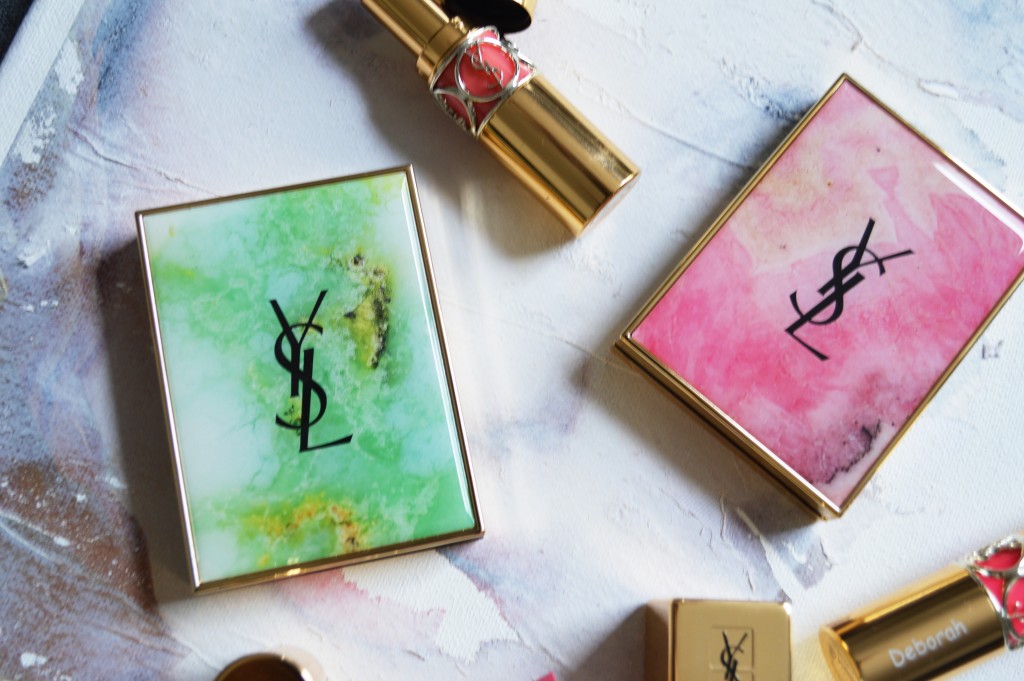 The green one is an eye pallette with a name that sounds just as awesome, Indie Jaspe. There are 5 different shades in it, some are cool and soft but there's also a silver-glitter-shade. The peachy colours are perfect if you prefer light colours or a more natural look. When you want to be remembered and you want a darker smokey eye or so. you can use the light green and darkgreen. For the dare devils between us, you can also mix the 4 of them. Even better, add some silver glitter which you can find in the middle of the pallette.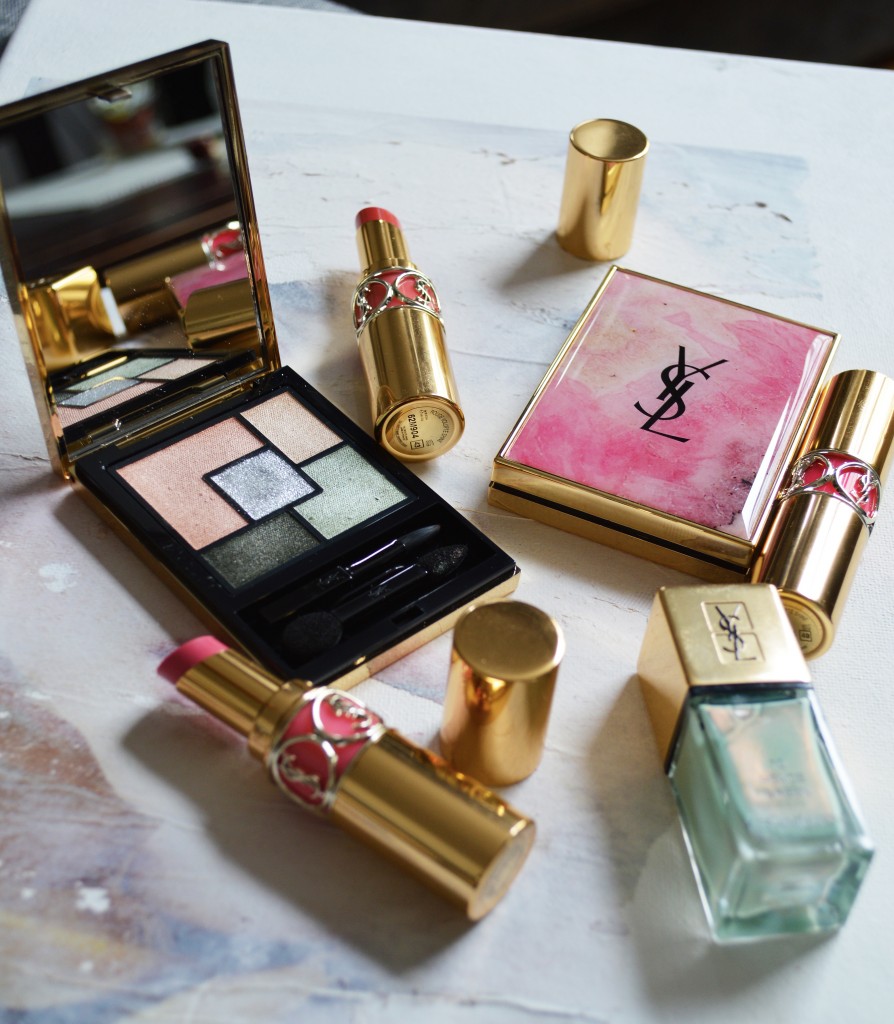 The rouge volupté shine is a variant on the regular YSL lipstick. The lipstickcaps have a high-end feel to it with their golden colour and playful YSL logo in the middle. This middle piece is see-through so you can see exactly which colour it is. They have an exclusive formula which makes it really easy to put on. The lipstick is also very smooth. Immediately you see the shiney effect with a hint of colour and when you apply another layer the colour really comes through. I love a fun extra like a good smelling lipstick and this one smells like heaven. They are available in 19 colours for each skintype.