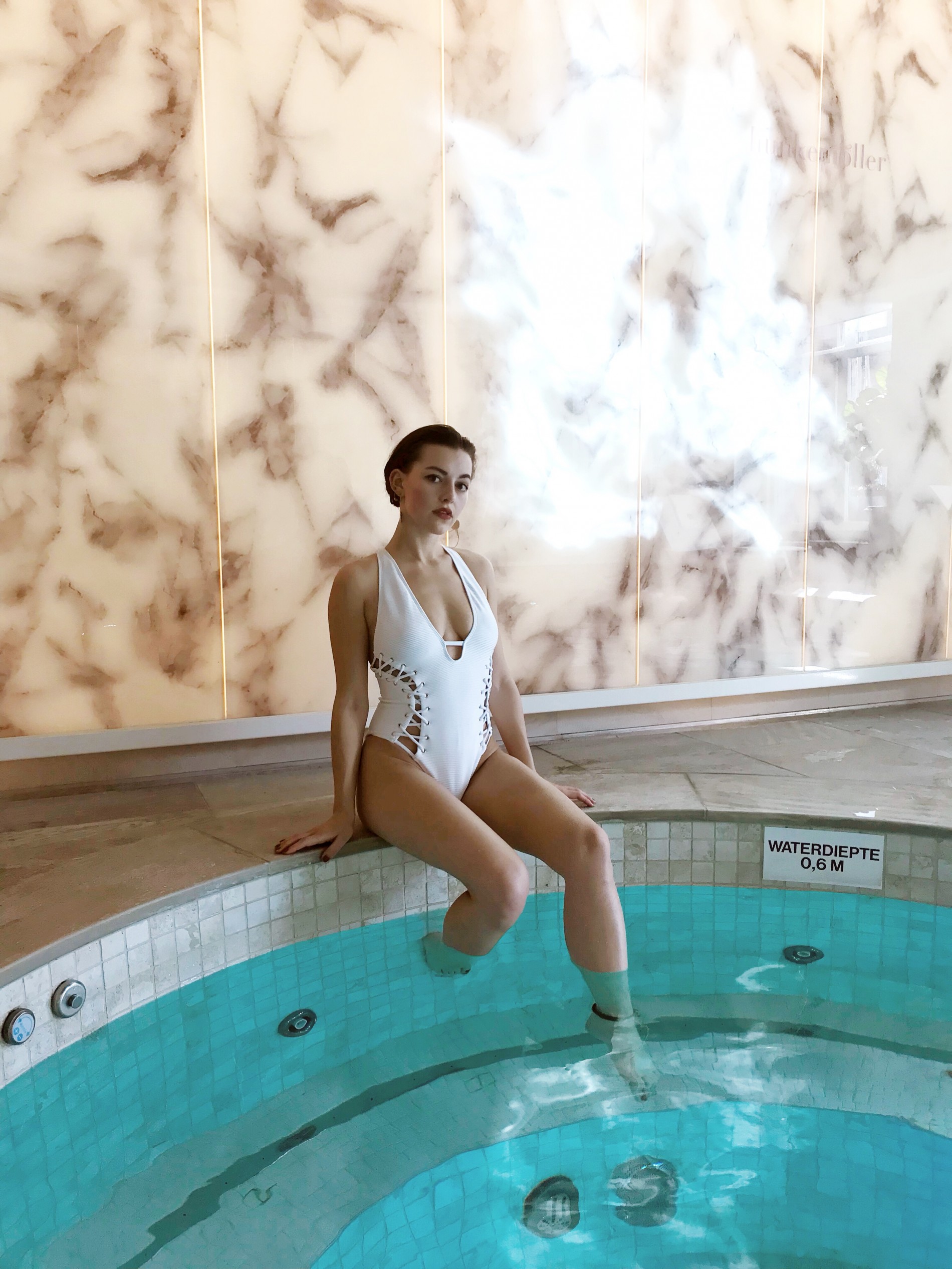 Summer bodies are made in winter, so are the best swimwear collections.
And thank god for spa days so you can wear those new, pretty bikinis' when it's freezing. My latest obsession is the new swimwear collection from Caro for Hunkemöller. The range consists out of nude and burgundy tones with metal details. If you're more a swimsuit type, this is your moment. In the collection you can find a one piece in white and one in burgundy are both edgy and classy. Feminine babes, eat your heart out with the delicate tones.
Some healthy food dates and a relaxing spa day is definitely the best way to celebrate the new collection. I got to go on a trip to Amsterdam with a few other lovely ladies to discover the collection. First, we had a lovely lunch where we could also pick our favourite pieces from the collection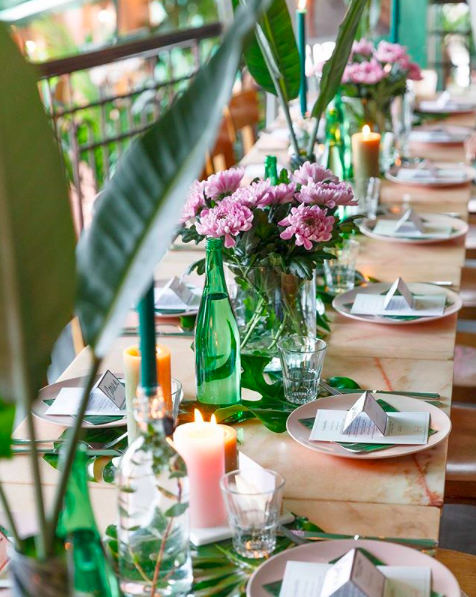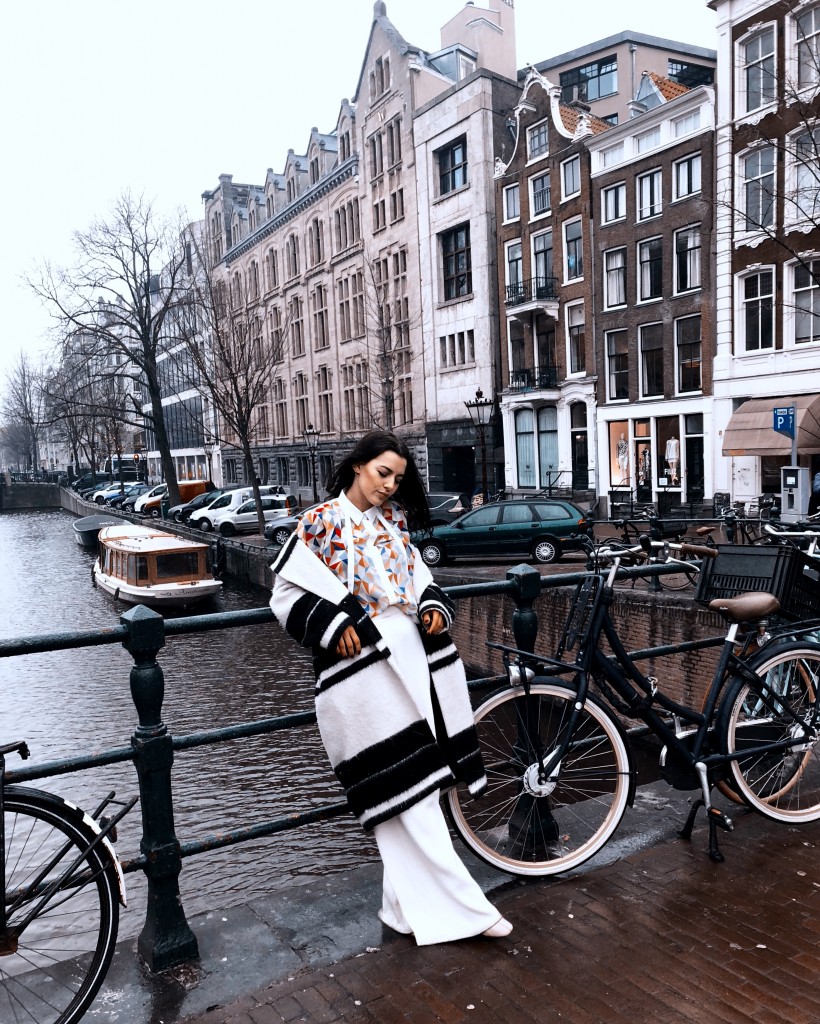 After some free time in the city of Amsterdam it was time to get ready for dinner. Dress code: a dress for a date with Caro, so I pulled out a romantic dress for a delicious dinner at the avocado show. The food was great, literally everything got avocado in it and I loved it. After dinner it was time to get a goodnight sleep because the next morning we had to leave early. The stay INK hotel was great, I slept like a rose in one of their beautiful rooms.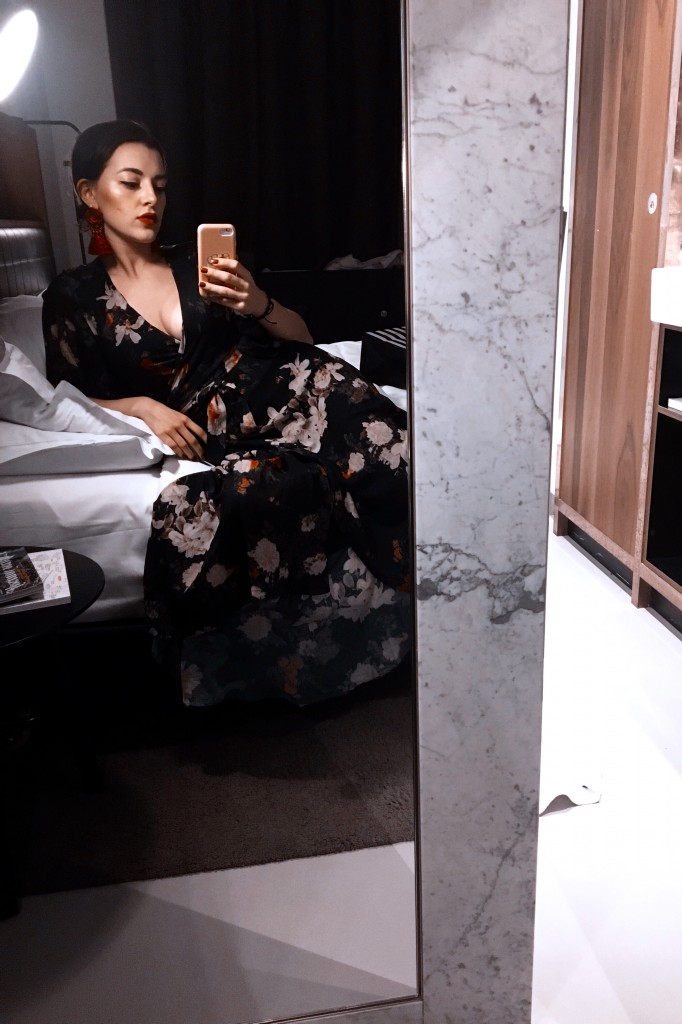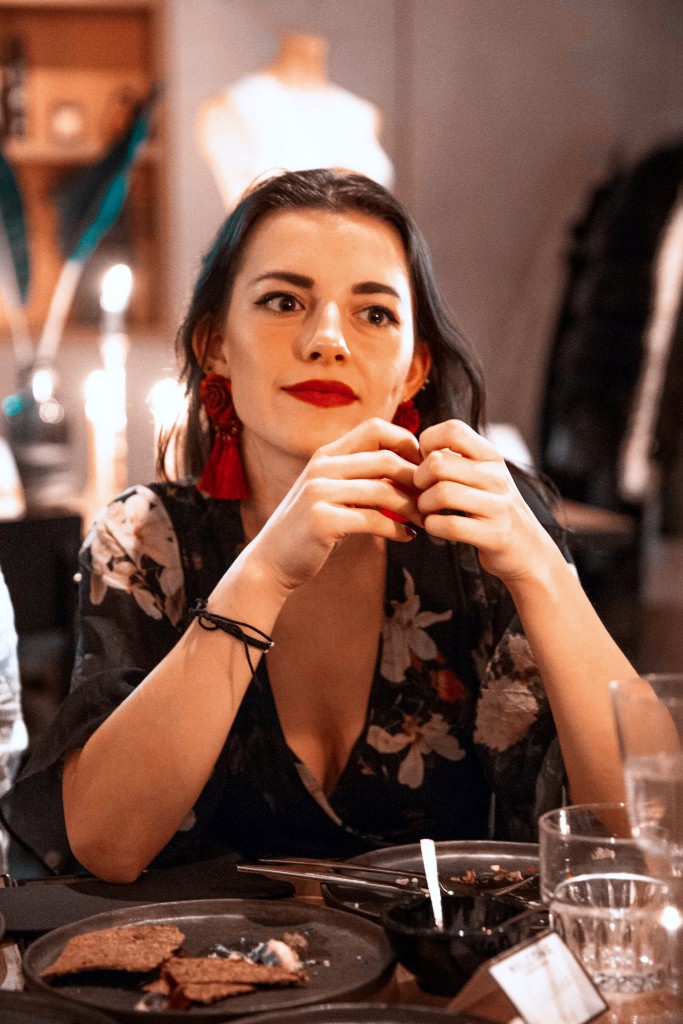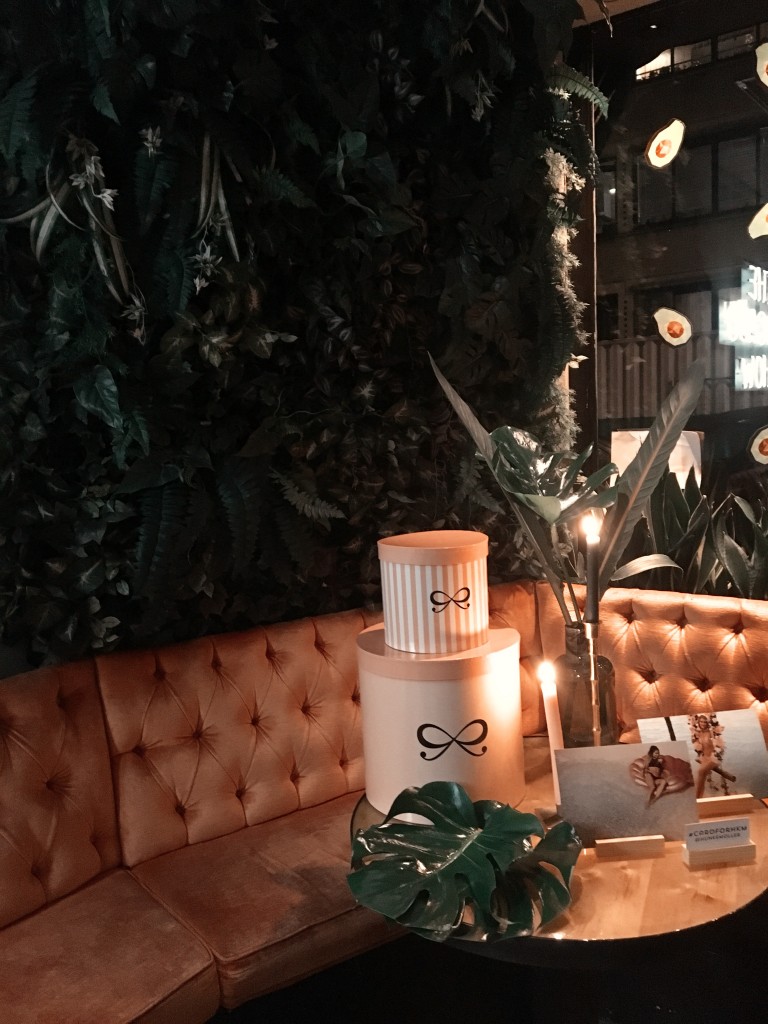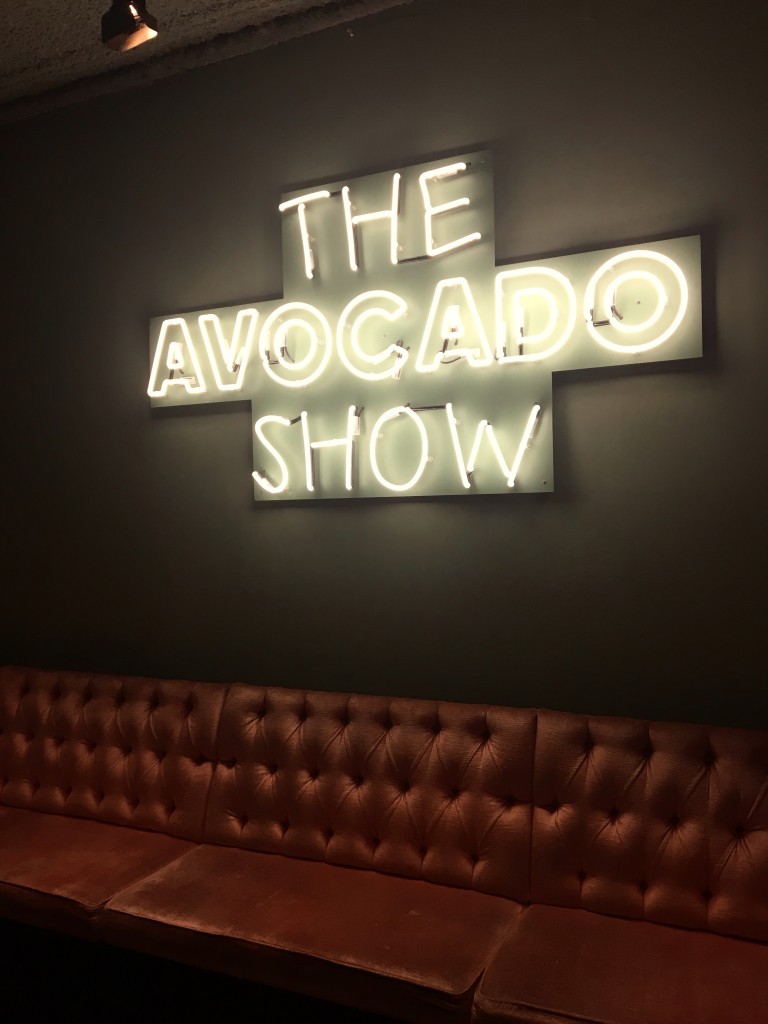 The next day we went to the Hunkemöller store to shop some mo'
After our shopping spree is was finally spa time. We got to wear our brand-new bikini's while enjoying a massage. This was a great ending to a great trip. Hunkemöller got me all relaxed to kick-start the new week, hoping for summer to come soon.