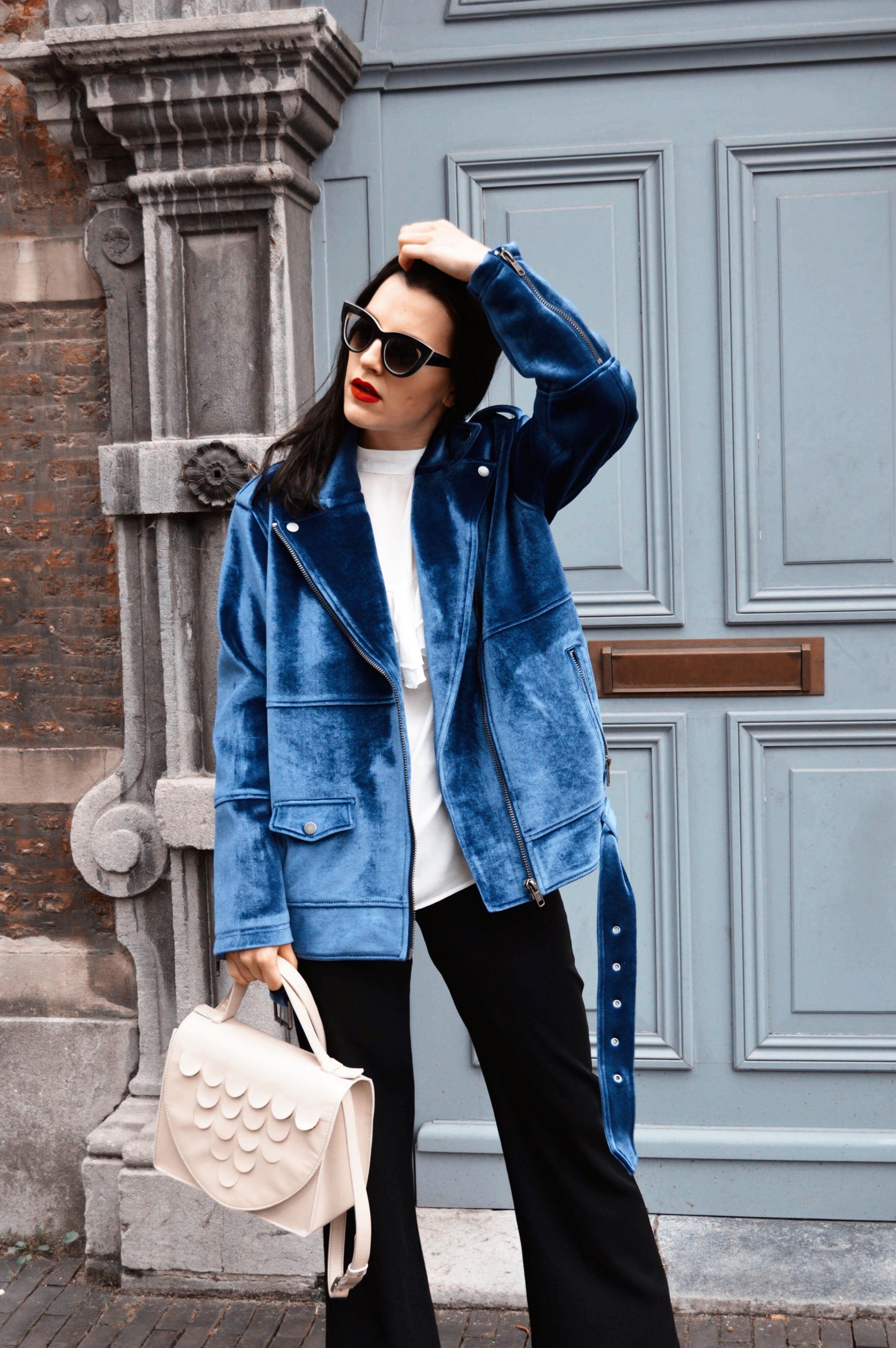 My lovestory with velvet is not over yet.
When you combine my favorite garment with my number one fabric for the moment and you mix it up with a little badass element, this is exactly what you get.
Although this jacket could perfectly be the center and eye-catcher of this look, I didn't bother to put some green boots on and finished it off with a red lip.
And the best part is, I got in on sale.