When things go bad, people commonly say: dust yourself of and try again. So stubborn as I am, I dust myself on with this jacket & skirt combo.
The dusting off part. The saying is true. You should let people get you down. Also take in consideration what they said, if they have given constructive criticism. But those who are saying some serious crap shouldn't be getting to you. Never change you, your standards or your attitude for those people.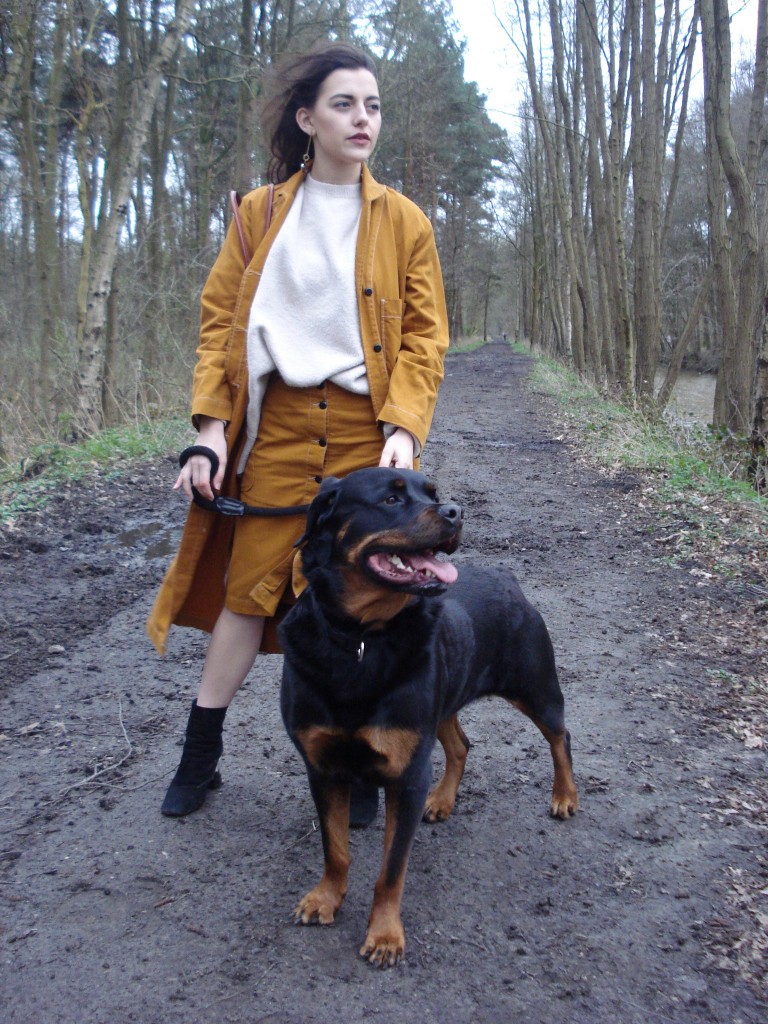 The stubborn part. It's also okay to be stubborn. If you really stand by your idea, hold on to it. But also give other people the space to tell their side of the story. In fashion on the other hand; Be as stubborn as you fucking want. Wear what you want and like. I've been reading magazines ever since I was a little girl. Learning all about what's best for a certain body shape and length, just to never follow that advice ever again.
As for the fashion  part. I love two piece things. Two piece suits, two piece teenie weenie polka dot bikini, two piece everything. I also love it when a brand gives attention to the details. And I want to say that I love this colour. But even more what they did with it. Black popping buttons, white stitching; These are things that make these pieces more dashing that they already are.
Bellerose, Use the promocode DEBORAH10 for -10%