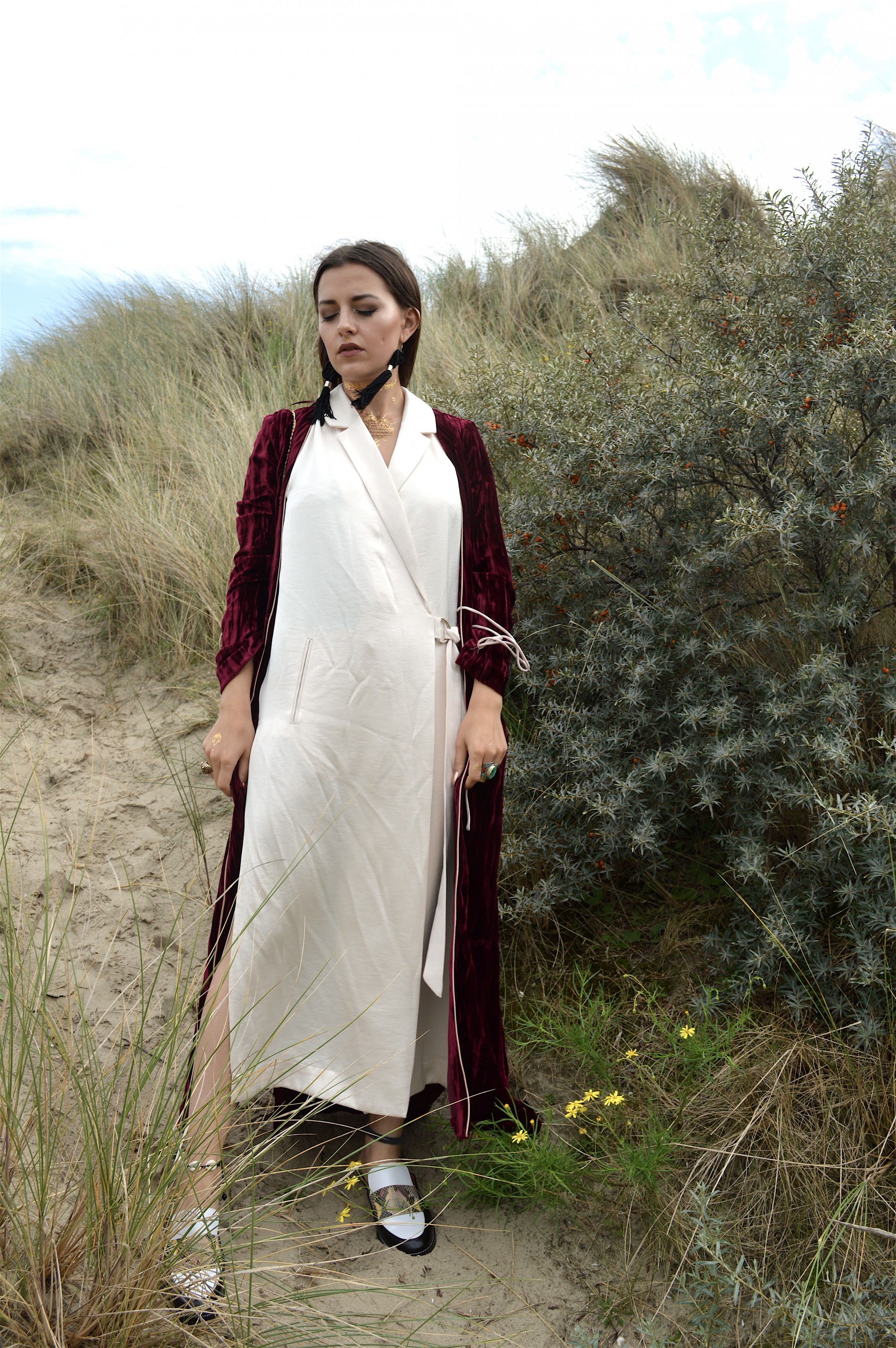 Now the desert dream is over and a sandstorm took me back to reality overnight there is nothing left to do than to take you on a quick daydream trip down memory lane and to share my Arabian nights.
We can dance festival fulfilled all my desert dreams and successfully combined music, fashion, food and art. While feeling the sand beneath my feet I explored everything the festival site had to offer. Every inch had its own Arabian touch: gorgeous lanterns, women painting henna, cosy corners with magic carpets and people where wearing the pretties Arab inspired outfits, think: djellaba's, colourful see-through fabrics, diamond details and sultry eye-make-up. To top that there was fantastic food and DJ's providing you with the best beats. In short: this year's We Can Dance festival was a beyond magical scenery.
picture: Jon Verhoeft
To take part in the magic I've put together two desert looks. Keywords here are long, loose and romantic, outfits that made me feel like a rich Arab woman strolling at Zeebrugge's beach. Enough is not enough this day so here are my two looks.
Outfit one was a long, white, satin dress that you had to tie together. Because it also gets cold in the desert I wore a ruby red, velvet coat over it. Easy wear is still key and these slippers where absolutely comfortable. All details should be gold, always, at all times and especially with a look like this. Golden tattoo's covered my body and a velvet black clutch embroidered with golden details breathed absolute elegance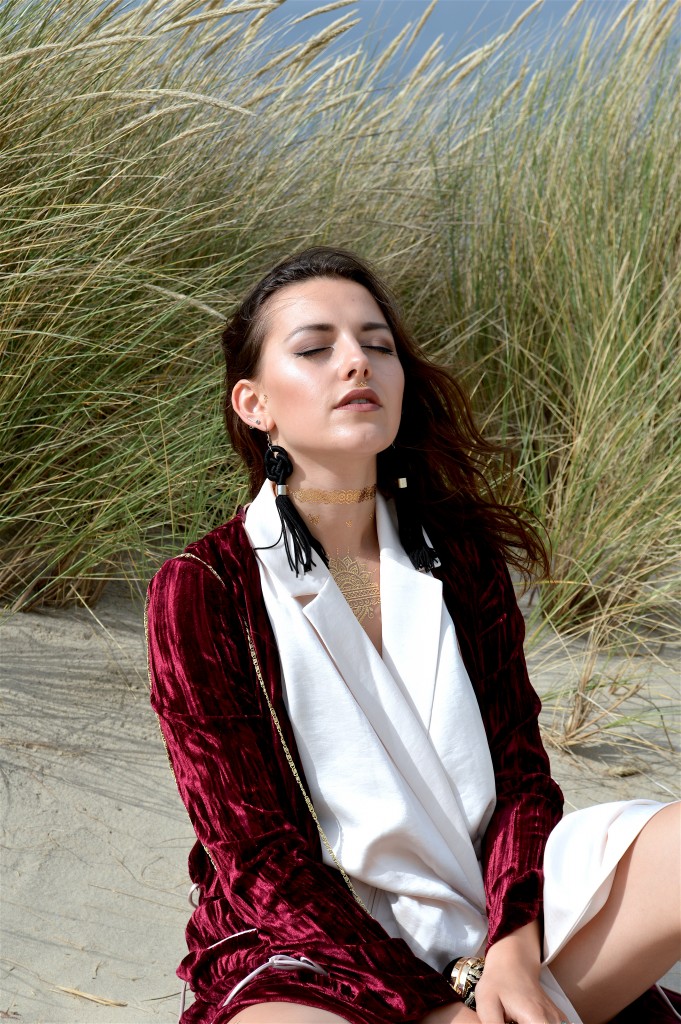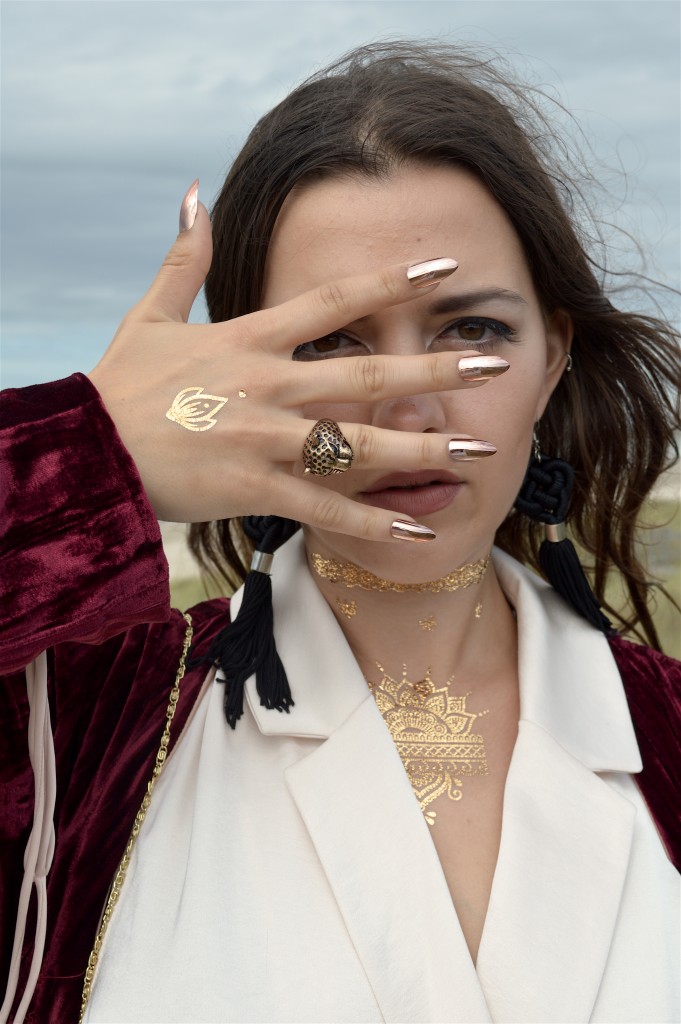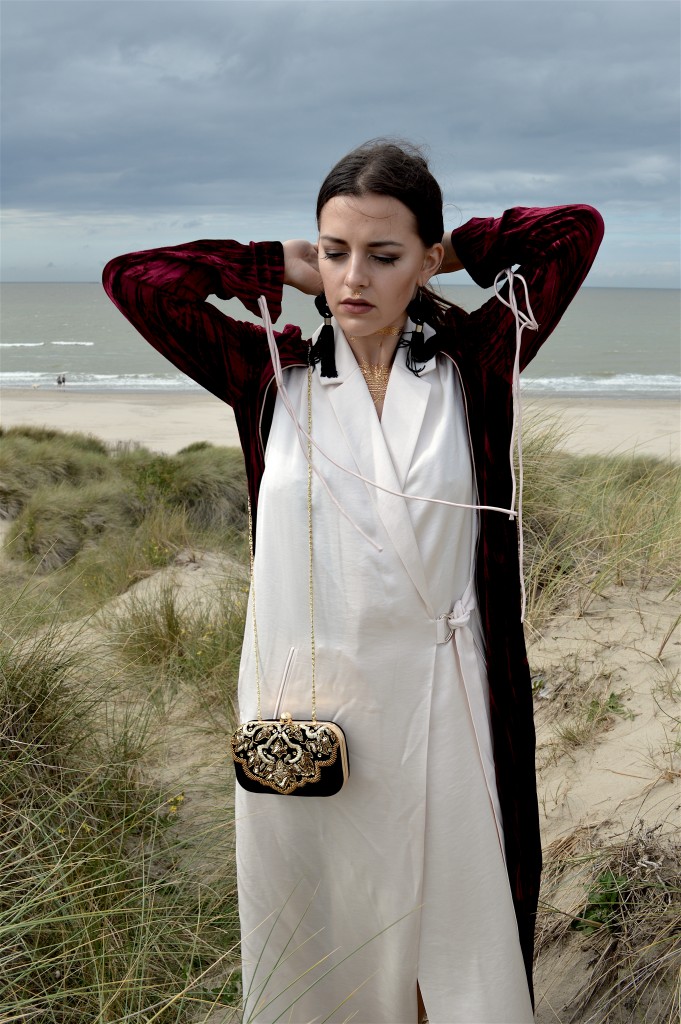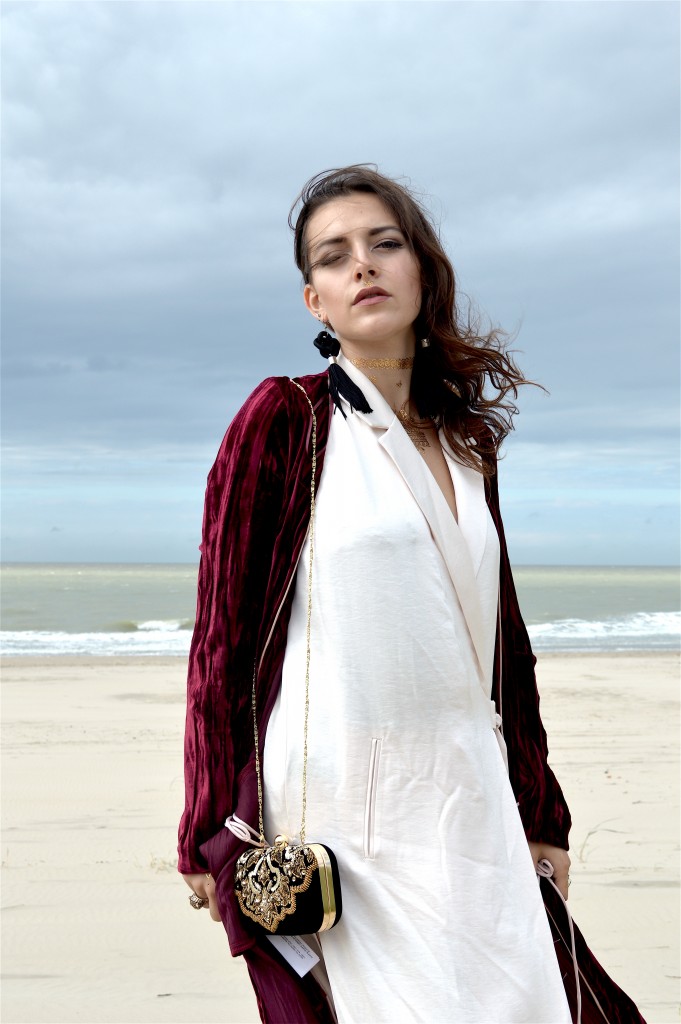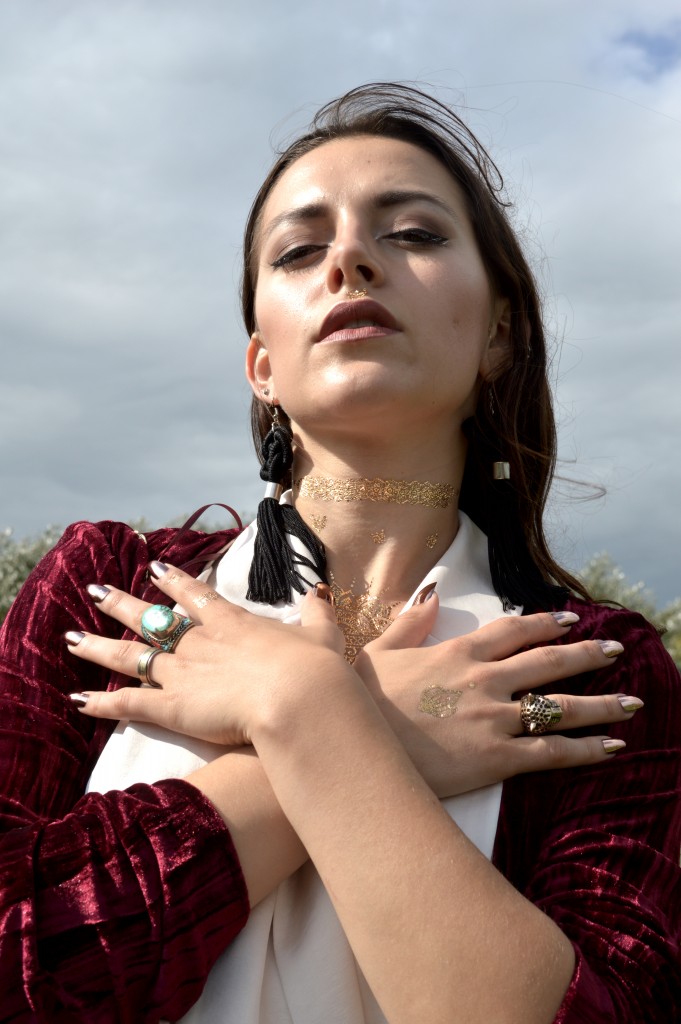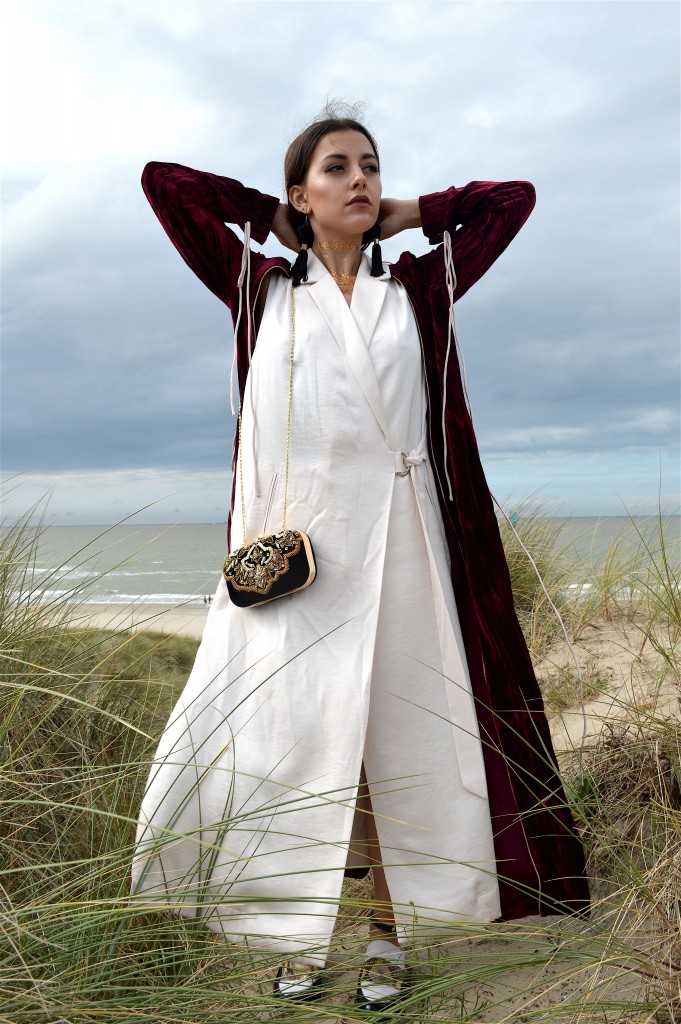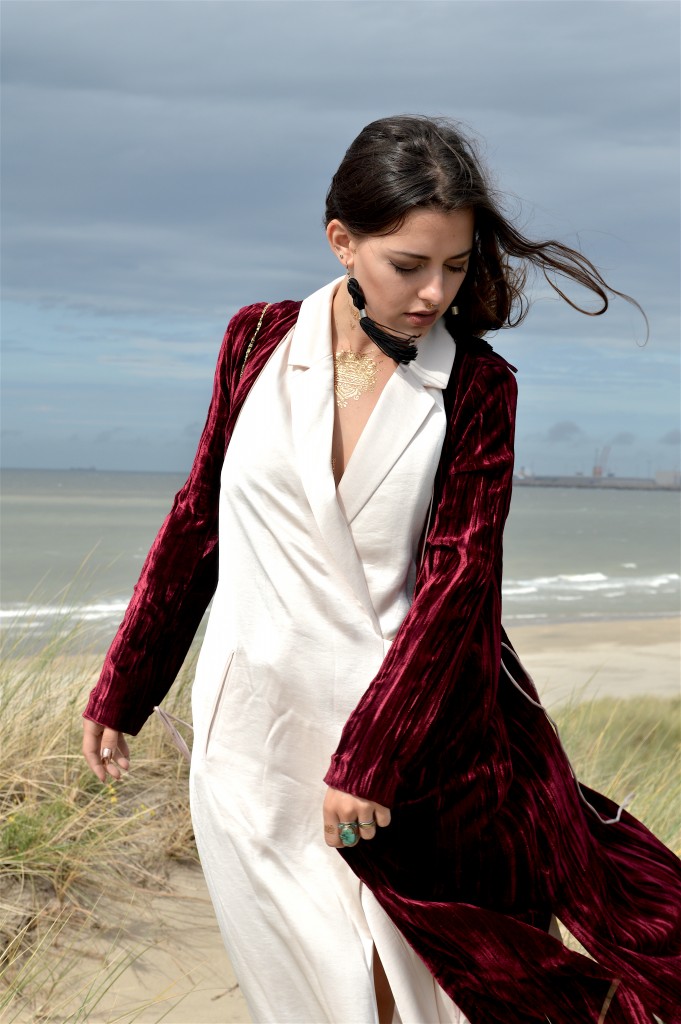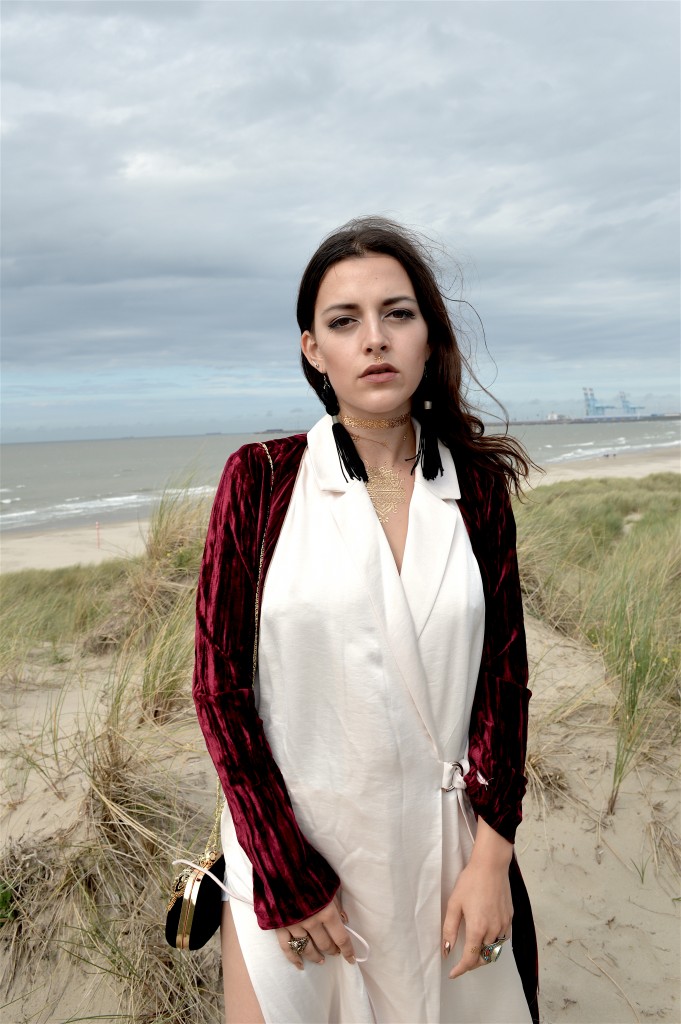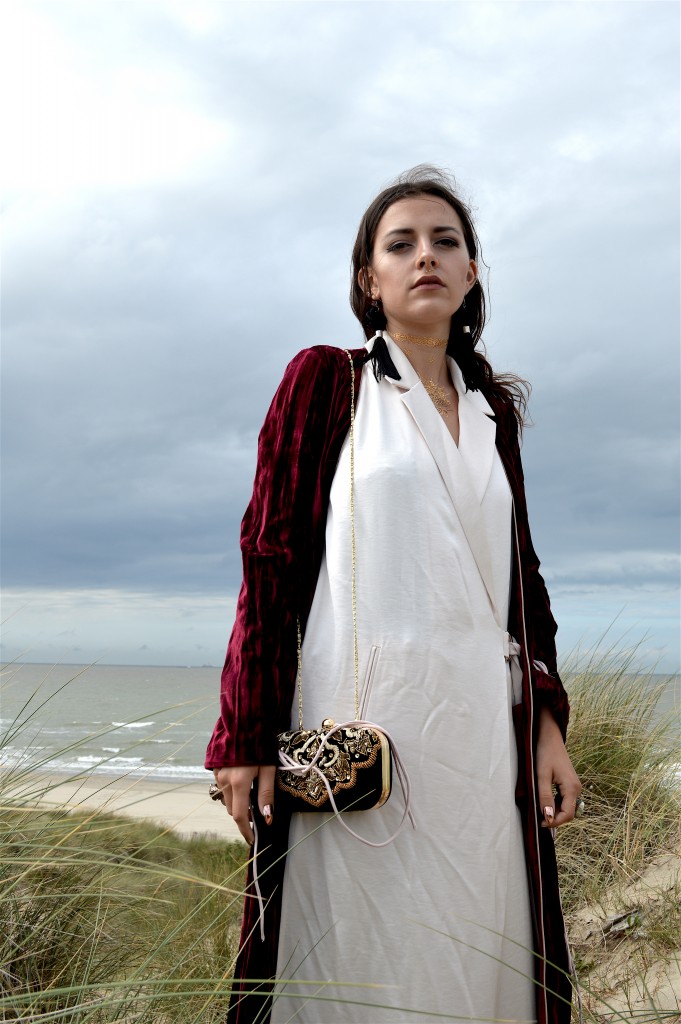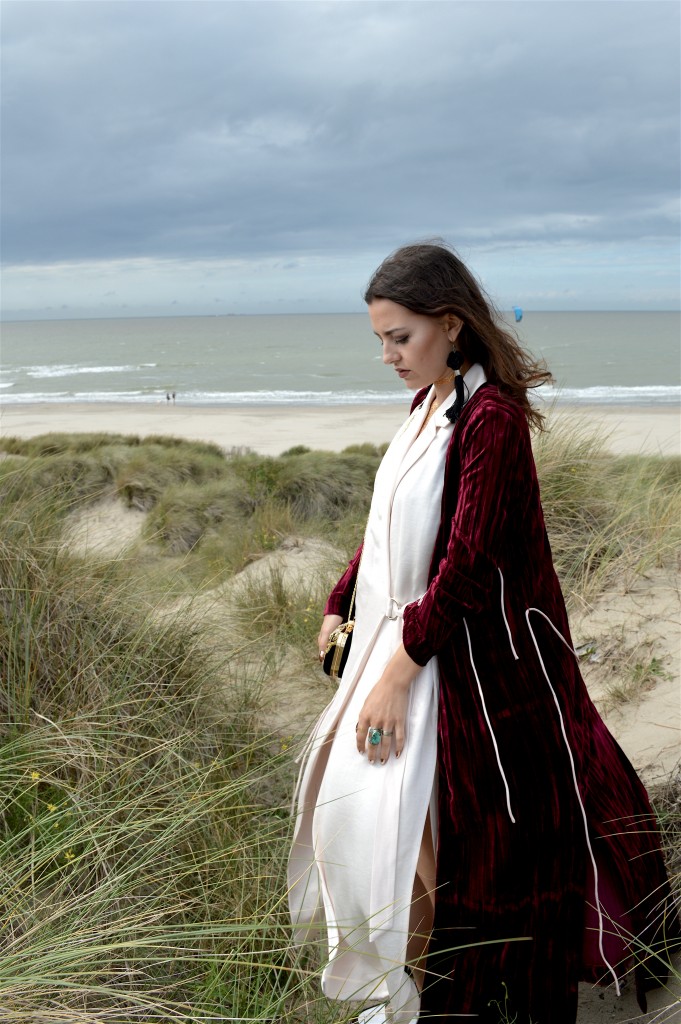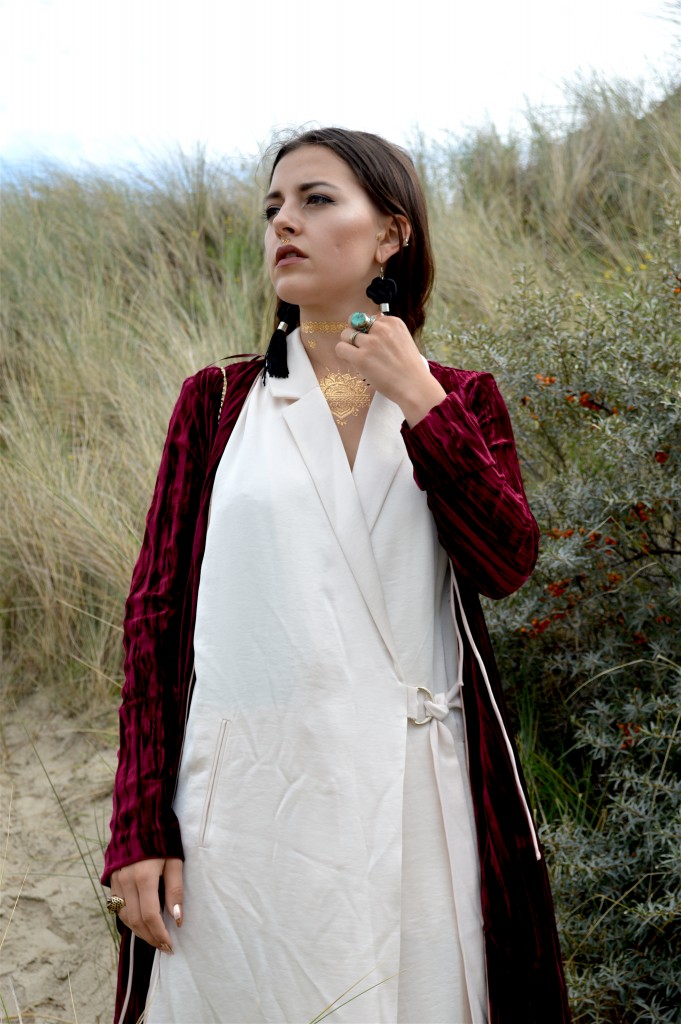 In the second outfit, I used a more romantic approach. The long wavy dress that was loosely draped over my shoulders and ended with some fringes embraced a softer side. The salmon colour is one of my favourites and in a light satin fabric it's even more striking. In my make-up I used lighter colours with some white accents and I even added some more gold in the back. My shoes where this sandy/yellow colour with an interestingly shaped heel. Perfect to take a stroll in the desert.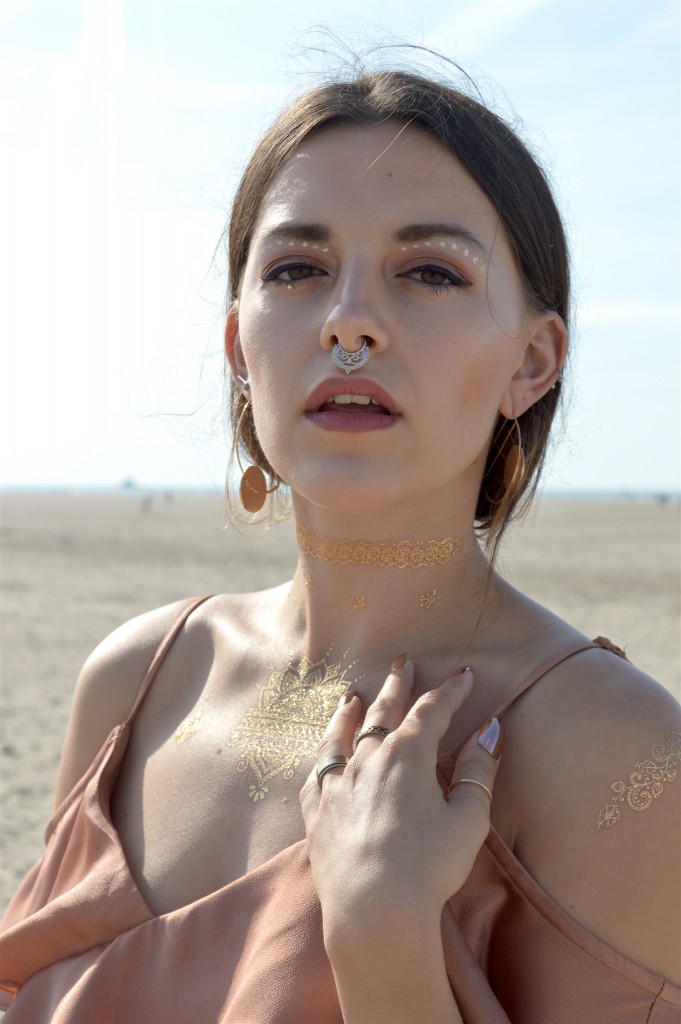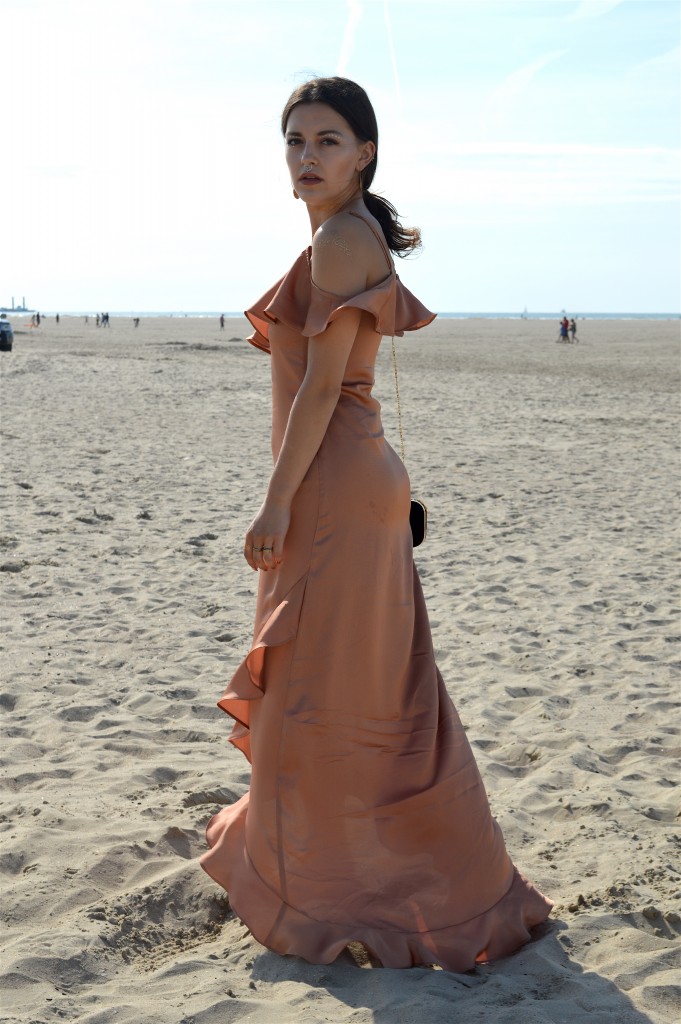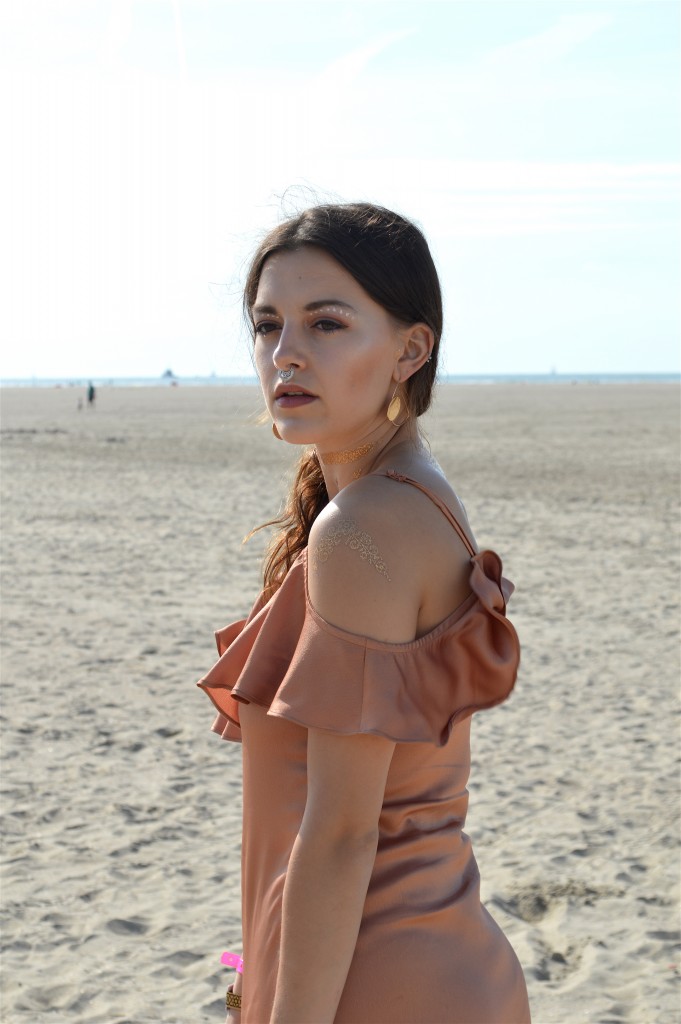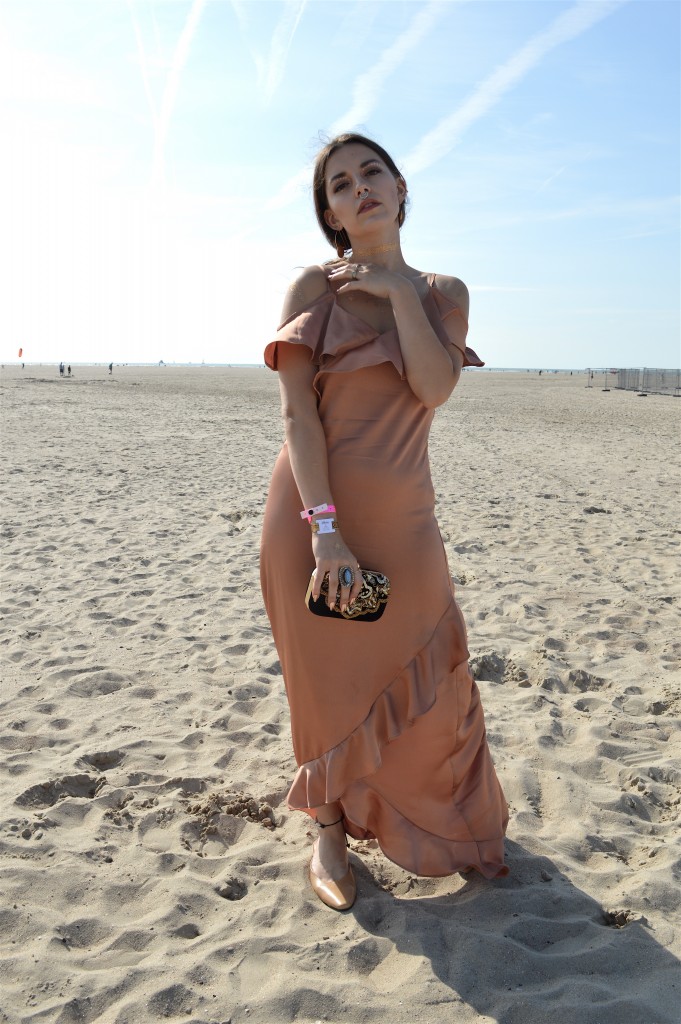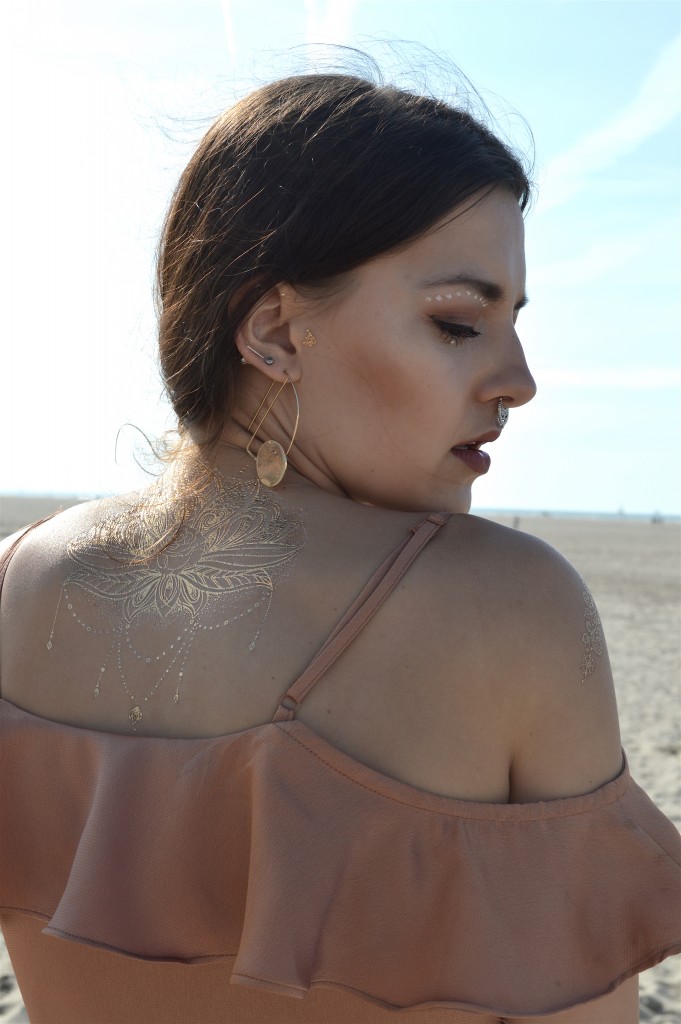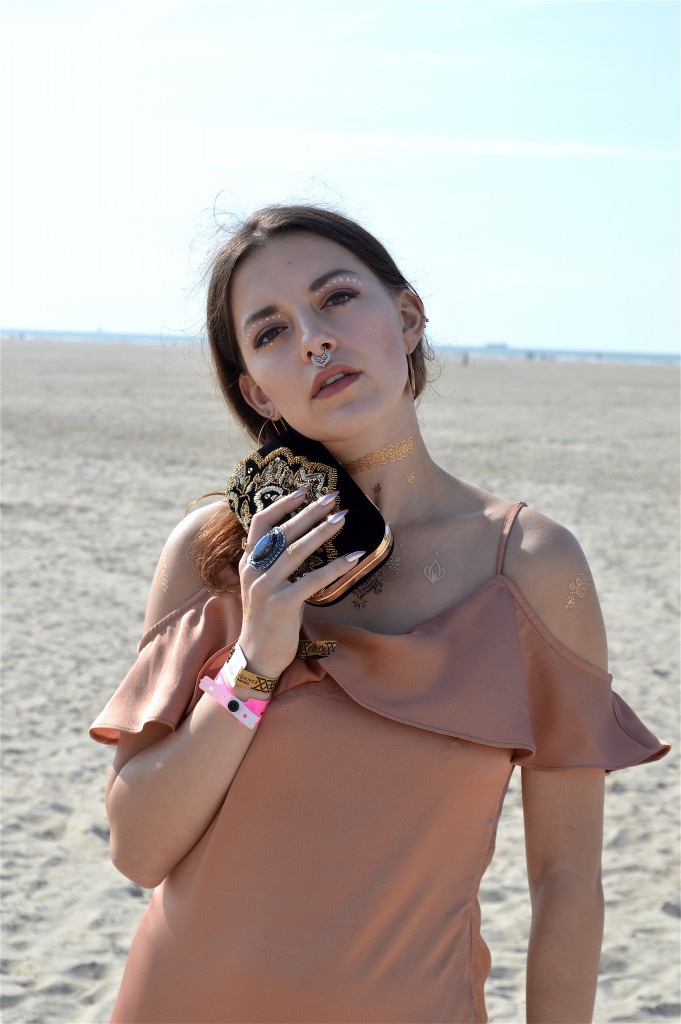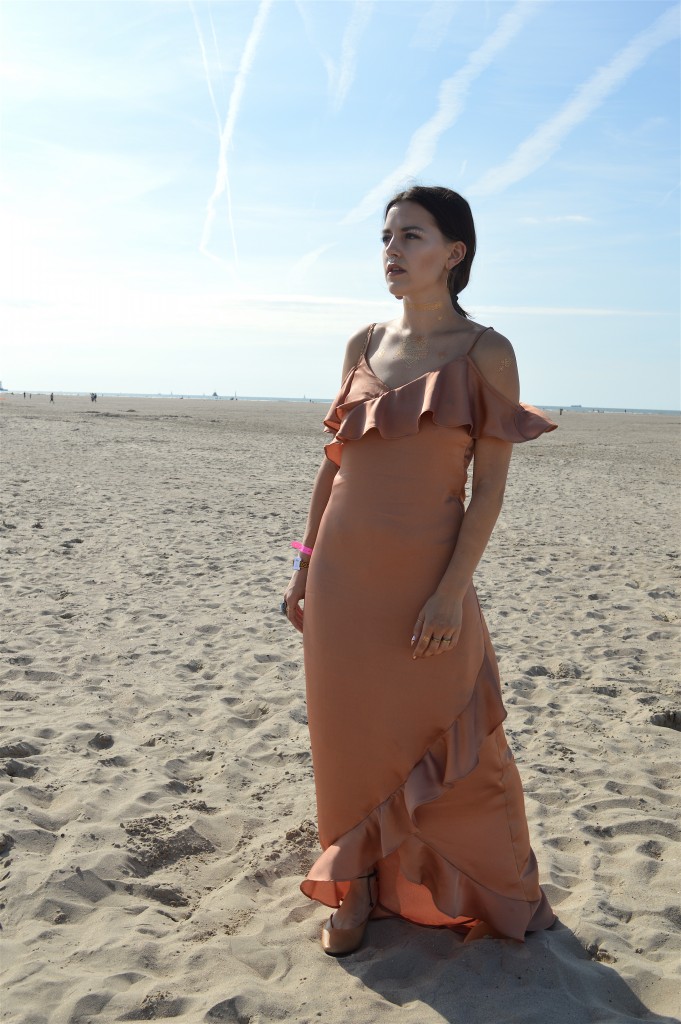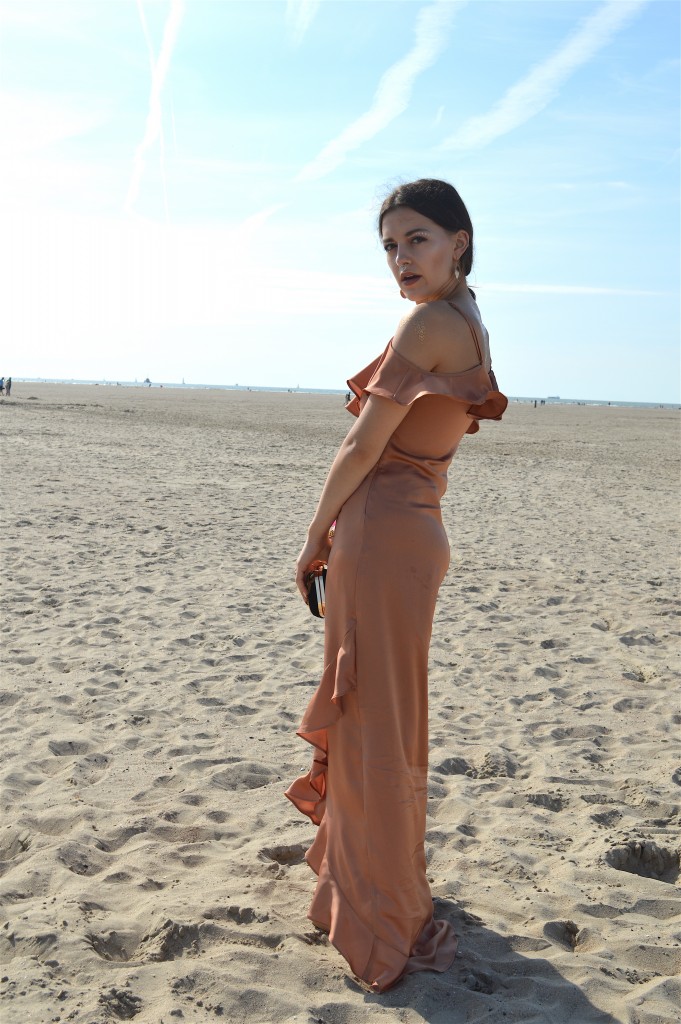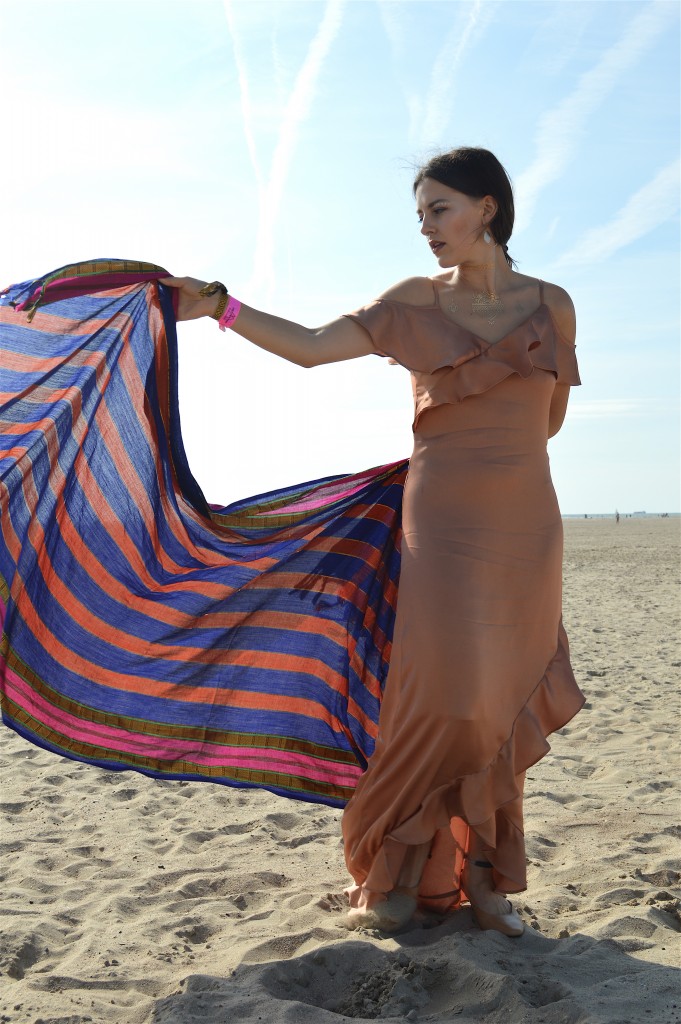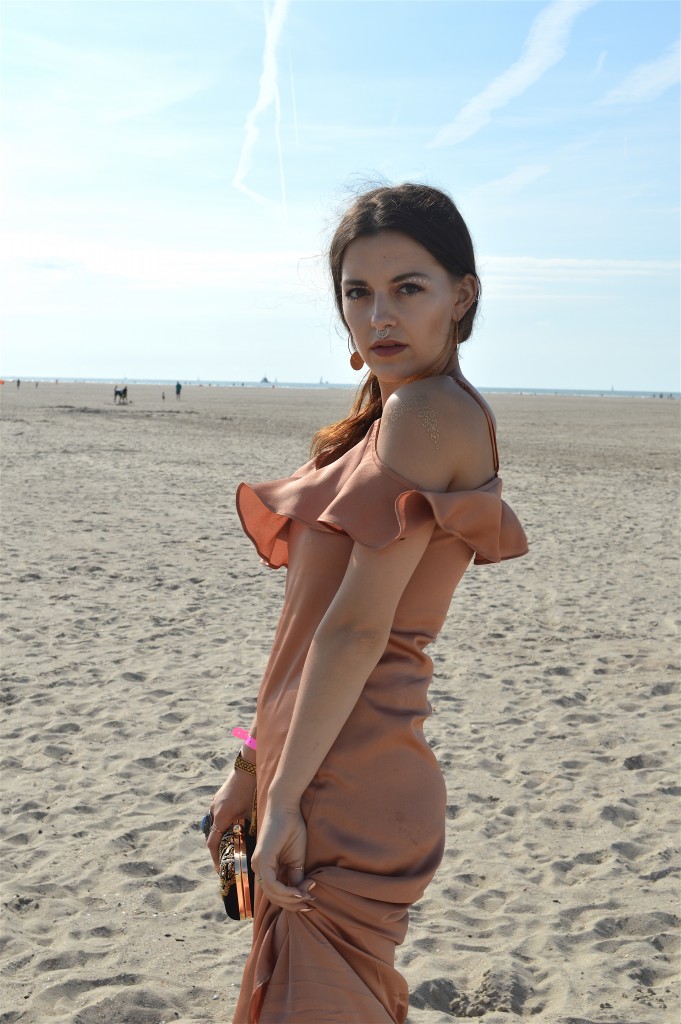 Shop the first look:
Dress that is actually a bodywarmer

Shop the second look: