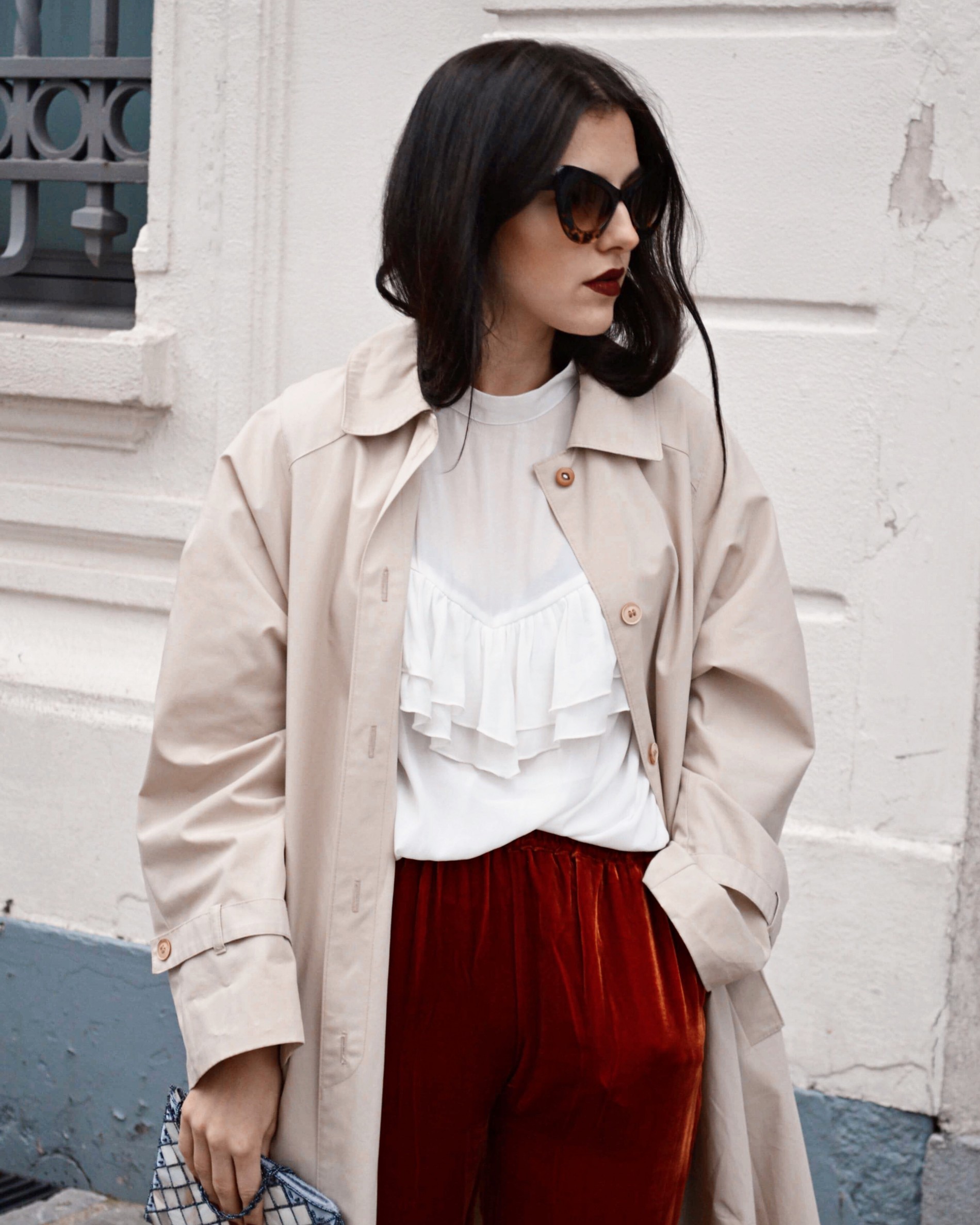 I love an easy approach on femininity and sophistication, an outfit needs a certain -je ne sais quoi-, a sort of effortless chic.
When you throw all these elements and personal desires together, the collections of Second Female will come to mind. This brand launched in 2000 in Copenhagen and is all about creating luxurious yet functional silhouettes, so women can be comfortable and feel stoked with confidence. 
I'm a firm believer that woman don't necessarily need to wear tight garments to look sexy. So, you can find a lot of loose fitted pants and blouses in my wardrobe (although there is nothing wrong with a body hugging dress now and then). These velvet pants look so so chic but are comfortable at the same time. The same goes for the blouse with the feminine details. What's not to love about this brand.