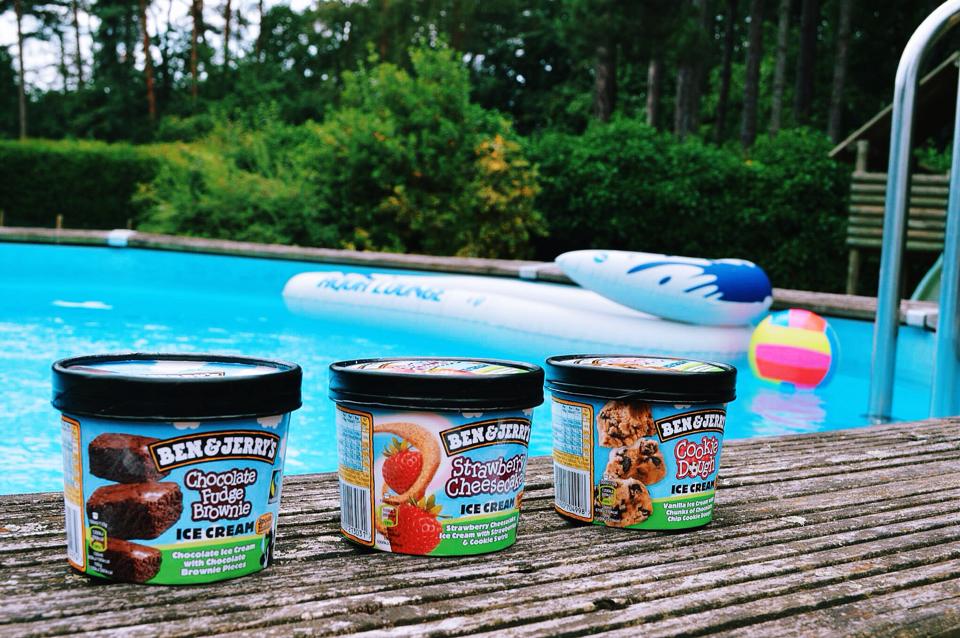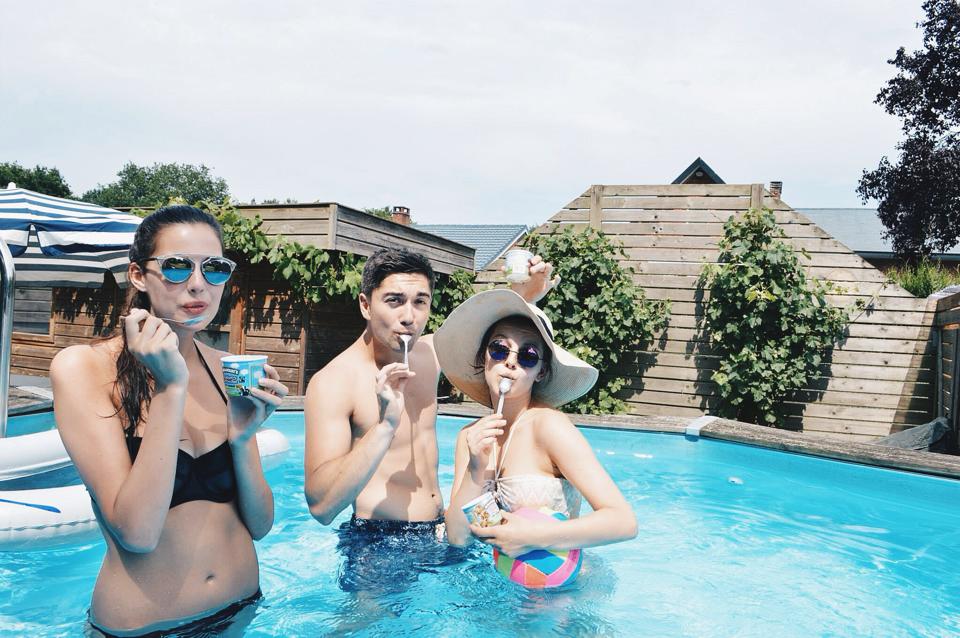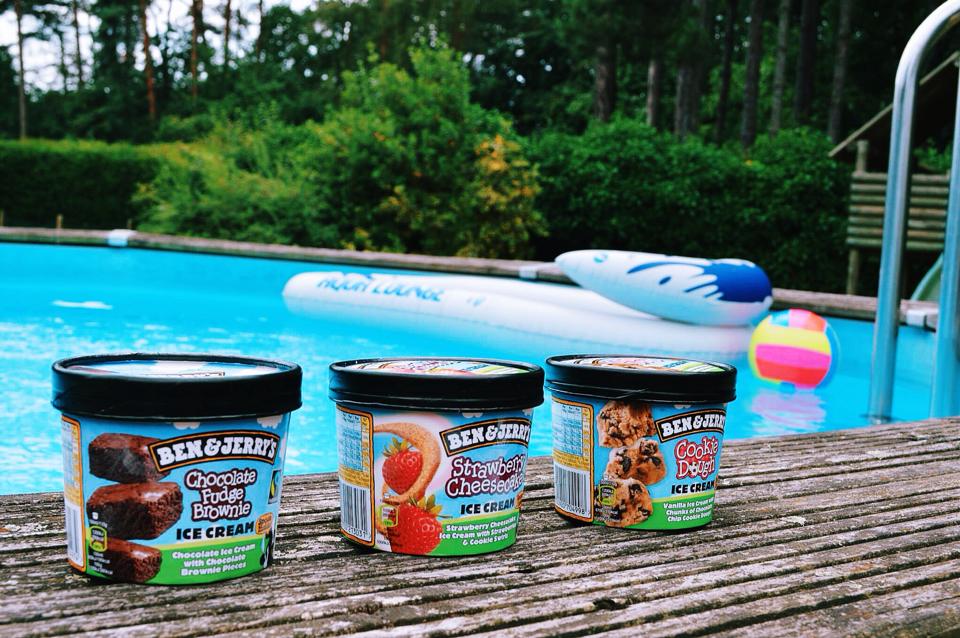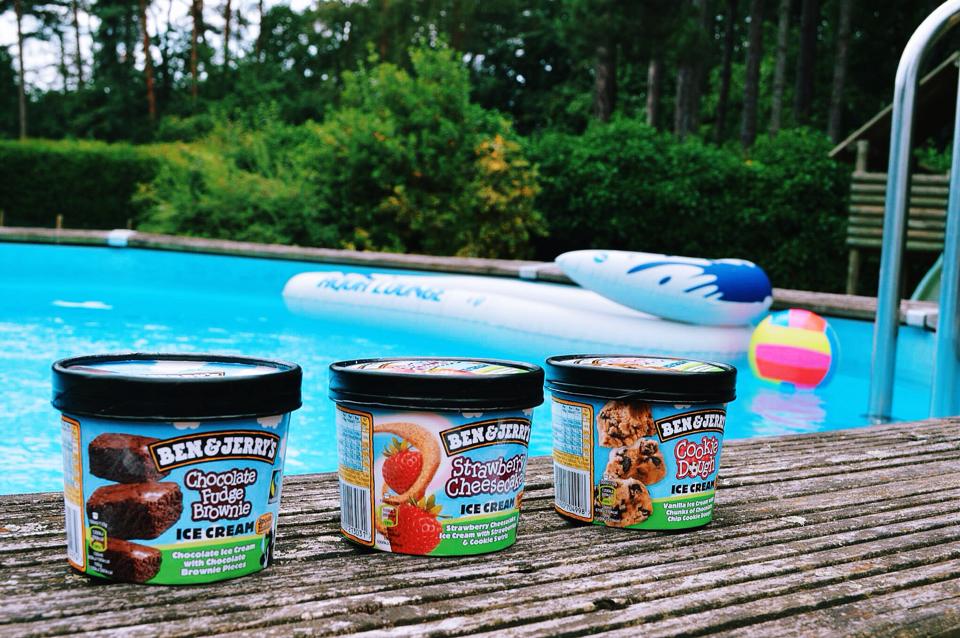 The heat wave is officially over. But that doesn't mean we have to stop eating delicious icecream, does it?
When I think about summer eating icecream and having fun with friends immediately pop up into my head. A big Ben&Jerry's cup with its surprising and yummy flavours is necessary during hot summer days.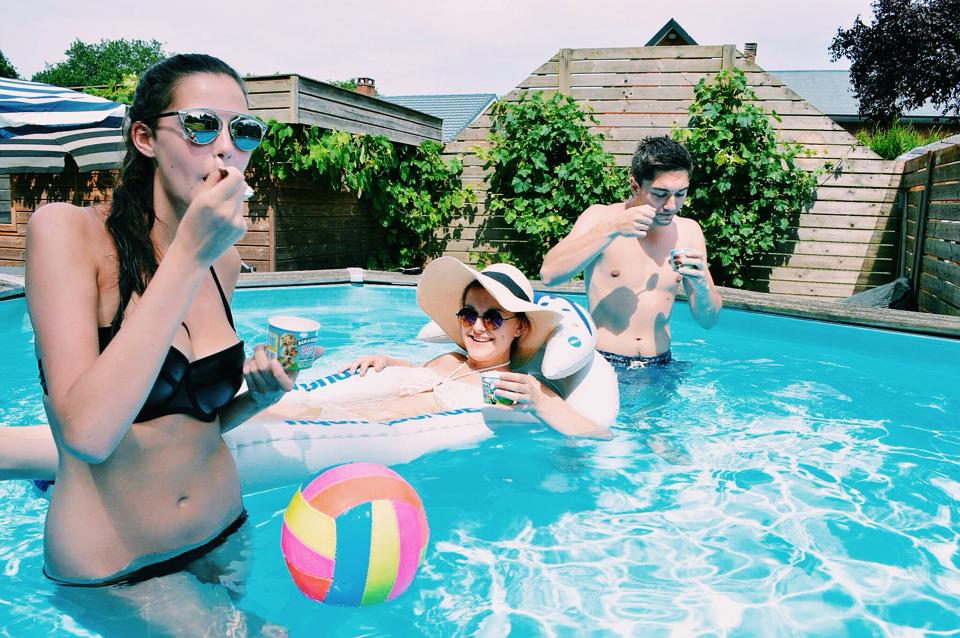 Laying on the beach enjoying B&J with your bud. Essential for girls nights too, what else will you be eating while you are chatting about boys and stuff? That is why Ben&Jerry's is the ultimate feel good ice cream for me.
But what is Ben&Jerry's ice cream really about? Well the company was created by two college friends Ben Cohen and Jerry Greenfield, they chose an obvious name of choice. The two friends started making icecream of the utmost quality filled with delicious pieces of chocolate or something else tasty. But they also wanted to create it the best way possible. And that is when B&J Fairtrade icecream was born.
What do they do exactly? Well, they use the best ingredients like vanille, cacao, bananas, … of farmers from Africa, India and Paraguay. Due to the extra fee they pay for the ingredients the farmers can create better life circomstances for themselves and their family. Ben&Jerry's has managed to make each and every flavour Fairtrade and that for 54 ingredients worldwide!
And there is more next to the already delightful range of icecream they have, the feel good brand has created three new flavours: Karamel Sutra, Blondie Brownie and Dough-ble impact. Karamel Sutra, one half caramel ice cream, the other chocolate ice cream filled with pieces of chocolate and a sweet heart of caramel. Dough-ble Impact an upgrade of the famous cookie dough. This one has a heart of chocolate surrounded by on one side chocolate ice cream and on the other cookie dough icecream with ofcourse pieces of cookie dough. And last but nog least Blondie Brownie, delicious vanilla ice cream with blondies and chocolate icecream with pieces of brownies and a core of salty caramel sauce. Instant love, indeed. The incredible baker that created these delicious brownie pieces? They are all made in a bakery in New York, The Greystone Factory. They chose this particular bakery because the homeless are given a chance to gain some work experience there!