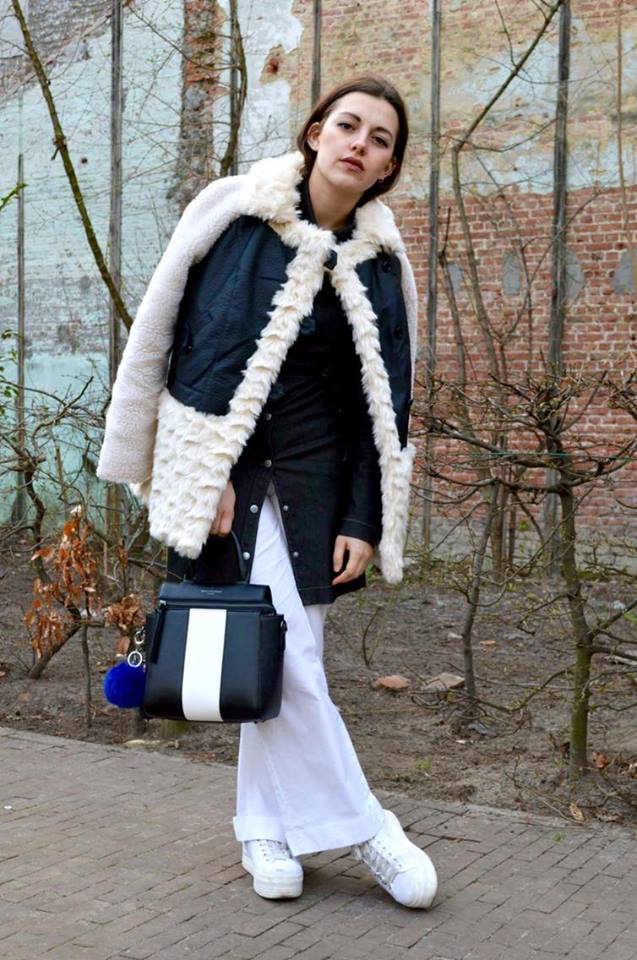 Sure I have a modest collection of coats. A decent winter and summer coat plus one for in between season. These couple of coats are completed with coats I really don't wear and that one coat I know I shouldn't had bought at all.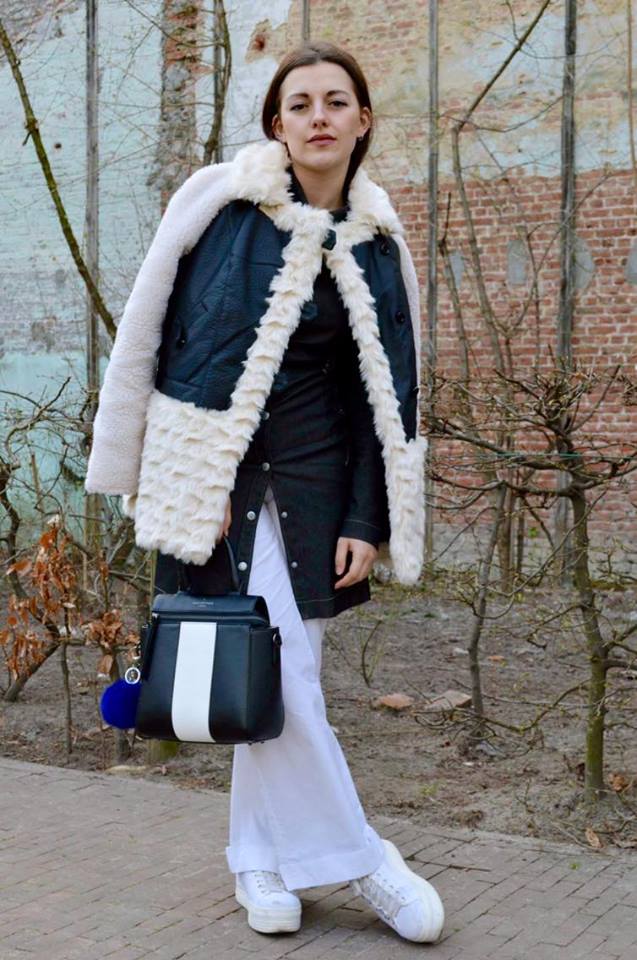 A coat can make or break your outfit especially during winter. The sollution here is to invest in a proper wintercoat. Pricy, but worth it. Unless you have a pot full of gold somewhere, people usually are seen with the same coat over and over. And although it is very tempting to go for a classy long black coat like most of the crowd, an more interesting and bold piece is okay too.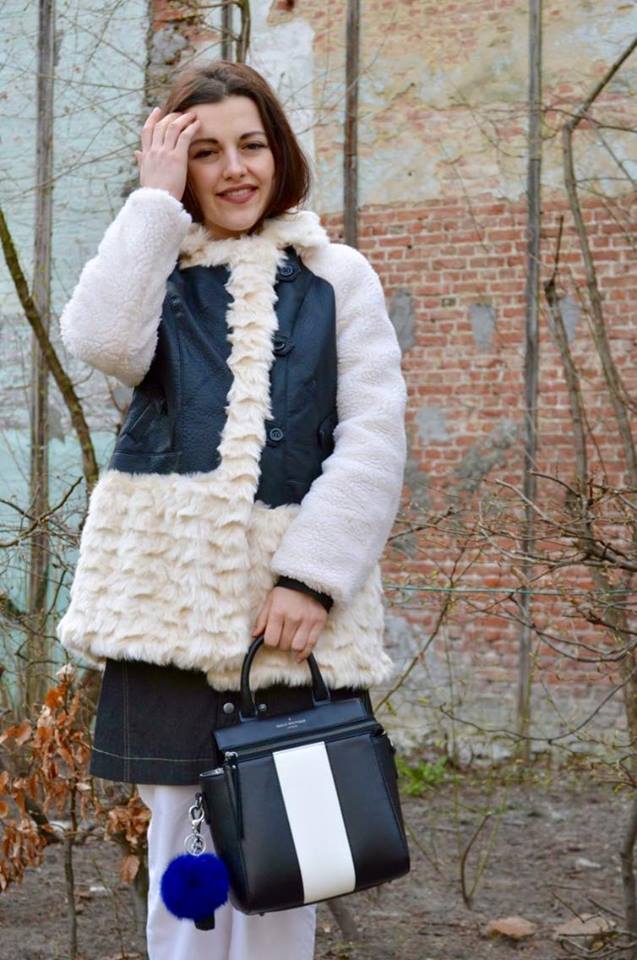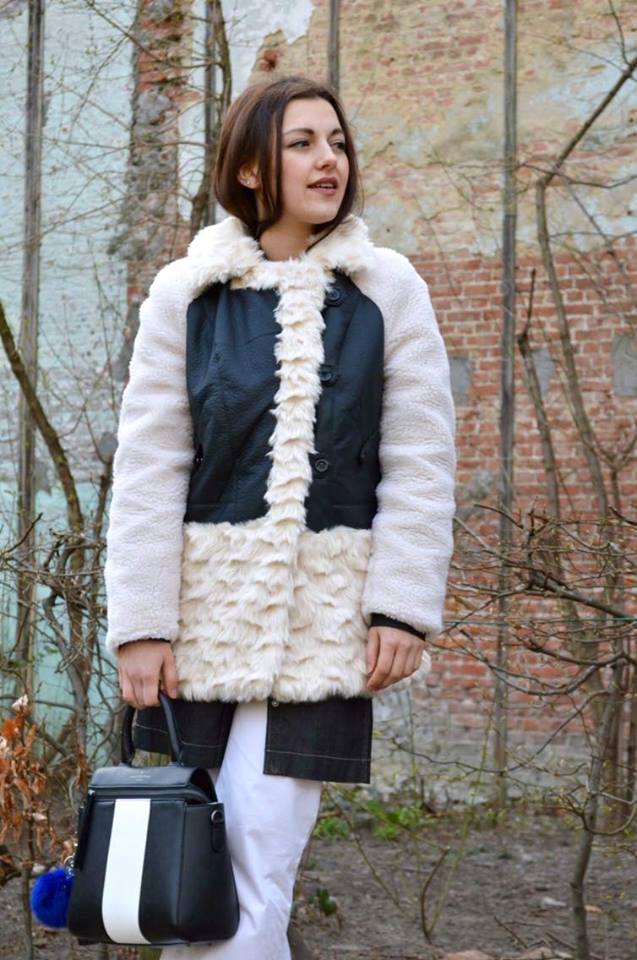 And don't think you immediatly have to run to the rack full of screaming colours to make that statement (although you can, I support that). You can also keep it interesting by using classic colours with a twist. Like this Asos black and white coat. The white fluffy fabric keeps you warm and the black leather breaks the cuteness and replaces it with a tough girl attitude.
A good day-in-the-office-outfit too. The wide white pants combined with the long greyish jeans blouse gives you an professional look. A black 'n white matchy bag with a blue pom-pom and I'm ready to go