I love fashion. That's no secret.
But I really really love fashion that is both stylish and comfortable.
These days more than ever, people not only want their clothes to look good, they also want them to feel good. Pants are getting wider, skirts longer and there's a reason why the sneaker trend was such a succes. Comfort is everything.
I'll admit it. My kind of casual clothes used to consist out of  real baggy pants and my dad's XL shirt. Even worse, there have been certain times that I actually went out in these clothes, feeling absolutely unglamorous and hoping that I didn't bumped into people I knew. LUCKILY I found a casualwear brand that is super comfortable, affortable and trendy!
Meet Pluto On The Moon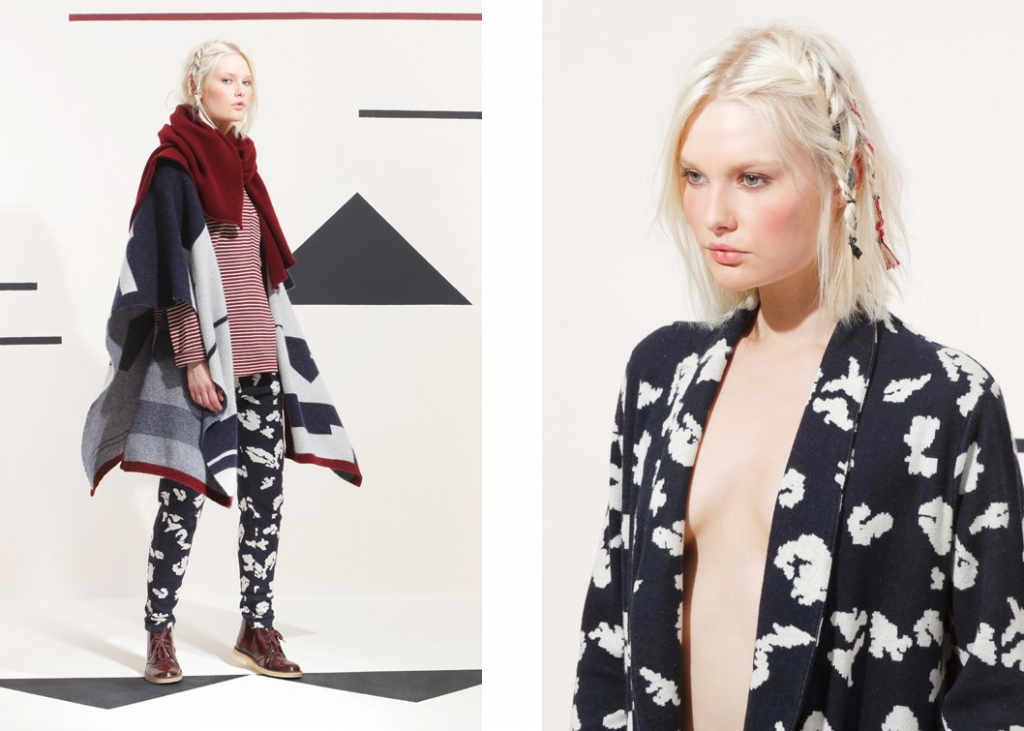 Pluto On The Moon is a belgian casual and leisure wear brand. It has a tomboy chic vibe with a subtle blink of bohemian bliss. They create clean modern and cosy garments for a casual day out or a fashionable day at home. The pieces are easy to combine, you can use their garments as a key element in your outfit and give it your own twist. Blue, Red, Beige are the key colours in this collections. But they also offer a fun range of prints from clouds, to stripes to chequer. But the best part is the way they use good quality materials that give you a great feeling, just as leisurewear is supposed to do.
The two super women behind this brand are Aline Vagabond and An Kluft. Together they  create the perfect symbiosis behind Pluto On the Moon. Aline is the one who goes on a idea-hunt. Her major inspiration is vintage. She's also the one who designs the collection. Too often she designs too much. This is when An kicks in. She helps creating a structure by saying which pieces, how many different pieces and how many fabrics they are going to make. The basic fabrics are picked out in paris and are fabricated in Portugal. Aline doesn't only design clothes, she also designs prints. When she loves something she tries to put her own stamp on it. Sometimes this means changing the colour, other times she sketches a whole new print. They mainly use cotton and natural fibers. Everything is washed and combed to obtain a maximum softness and ultimate-feel-good-feeling. They also have a range of knits. Those are made in Bulgary with threads from Italy!
How would I wear it?
I styled certain pieces from their latest collection. This way I created a style that suits me best. The best part is, when I come home after a busy work/schoolday I can relax without have to change clothes first. What a luxury that is.
My first look is a more classy look. I'm wearing the 'cloud' pants. Which is based on an army outfit. Basically a russian army camouflage that Aline made sweeter. The pants is so gorgeous that I only added classic pieces. Like the black shoes, white shirt and a leather jacket, those items never go out of style.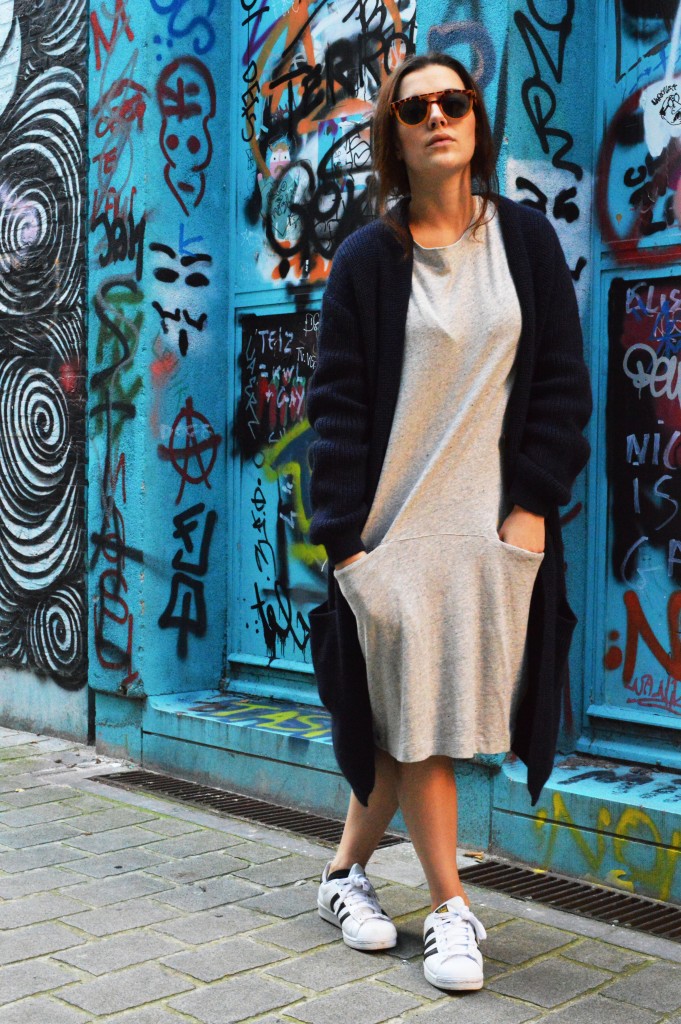 I loooove the second look because it is both casual but still interesting. The long grey dress is so comfortable and the long sweater is super warm. Sneakers as a finishing touch and it's streetstyle ready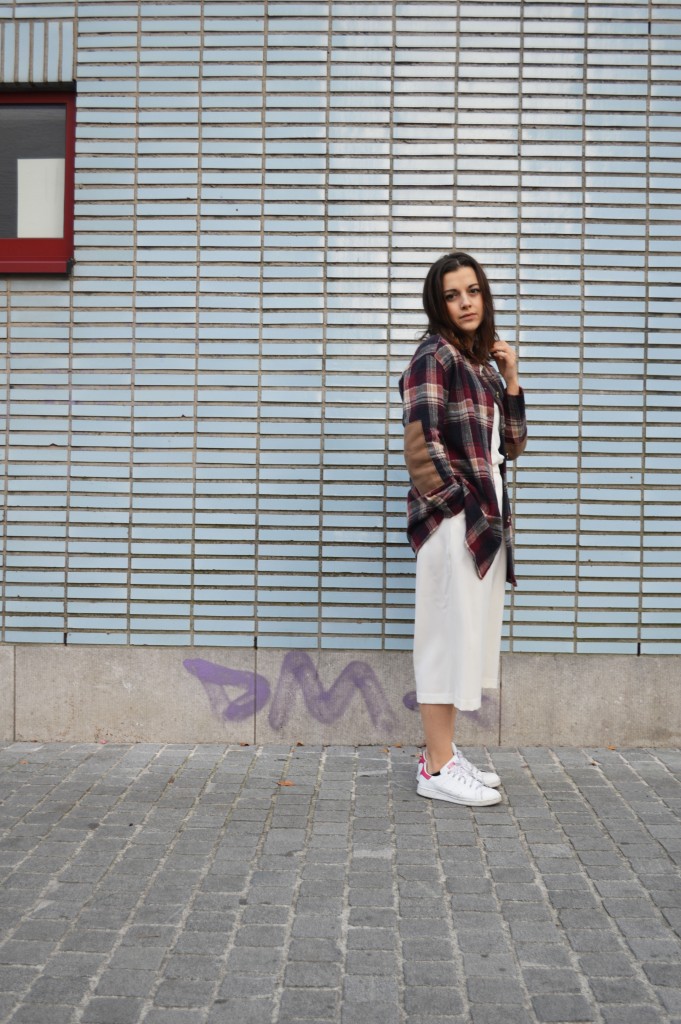 Third. I took a white Pluto On The Moon basic Tee, which isn't basic at all due to the smart fabric choice. I love this piece because in contrary with most of my white shirt this one doesn't shine through plus it is extra soft! I added my favourite pair of culottes and a chequer blouse. This blouse is inspired by a guy's shirt. It's knitted on a Jersey jacquard machine so you can benefit the comfort and softness of a sweatshirt but you still have that edgy, manly look.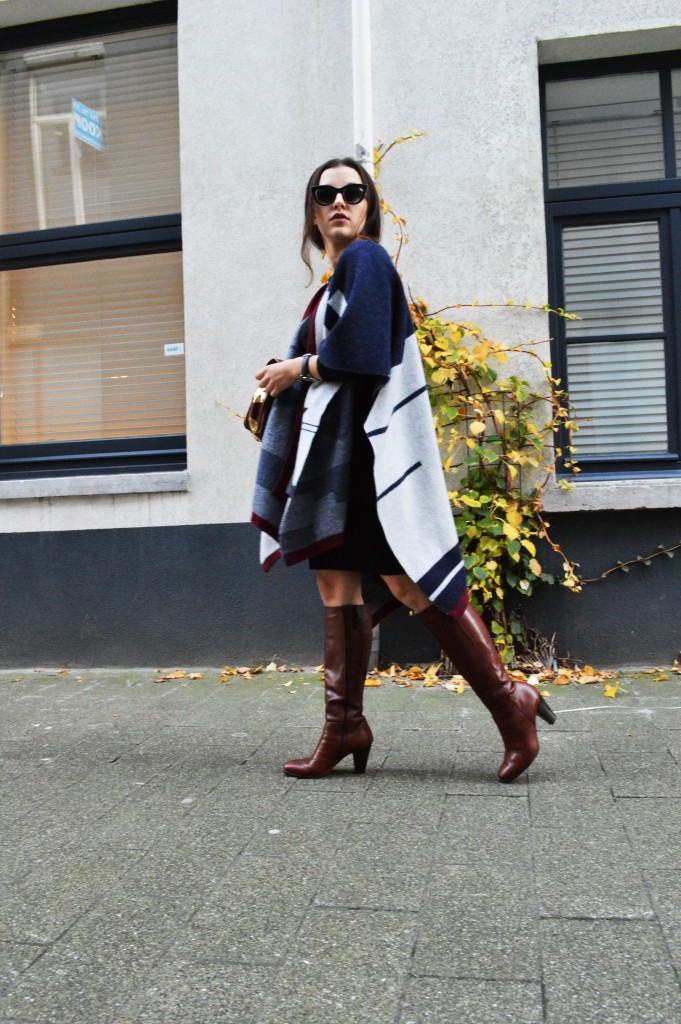 The last but not least. The Kimono look. I've always been a big fan of kimono's because they are really easy to put on plus they give a certain easiness to your look without taking away any edge. The printed Pluto On The Moon kimono is my favourite because of the beautiful print. Add a basic dress, some boots and you are ready to go!