The weather keeps on getting better, my skin gets darker and my outfits lighter.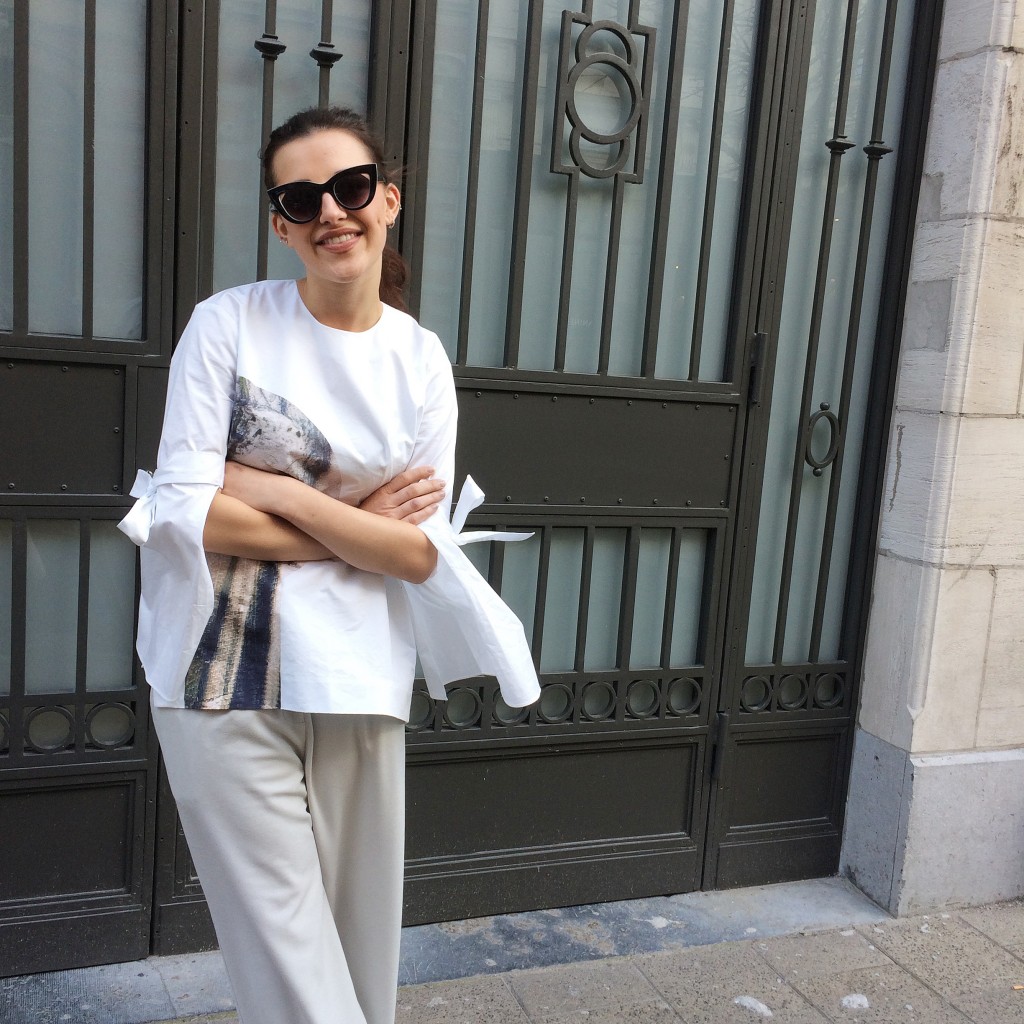 I've been waiting for the sun to return. I was so tired of looking at my dresses, skirt, shirt and every piece in a slightly thinner fabric, without being able to wear it. When finally the first rays of sun started to enter via my bedroom window, I was beyond excited. Too bad looks can be deceiving because the minute I walked out in my summer dress, I realized I made a mistake.
In Belgium it's a good idea to have an in between season option. Because you really never know what the weather will bring. This loose, lay back, relaxed outfit is an example of that. My silver/grey culottes is flowy and comfortable. Ideal for when the sun is out but she's still a bit wary.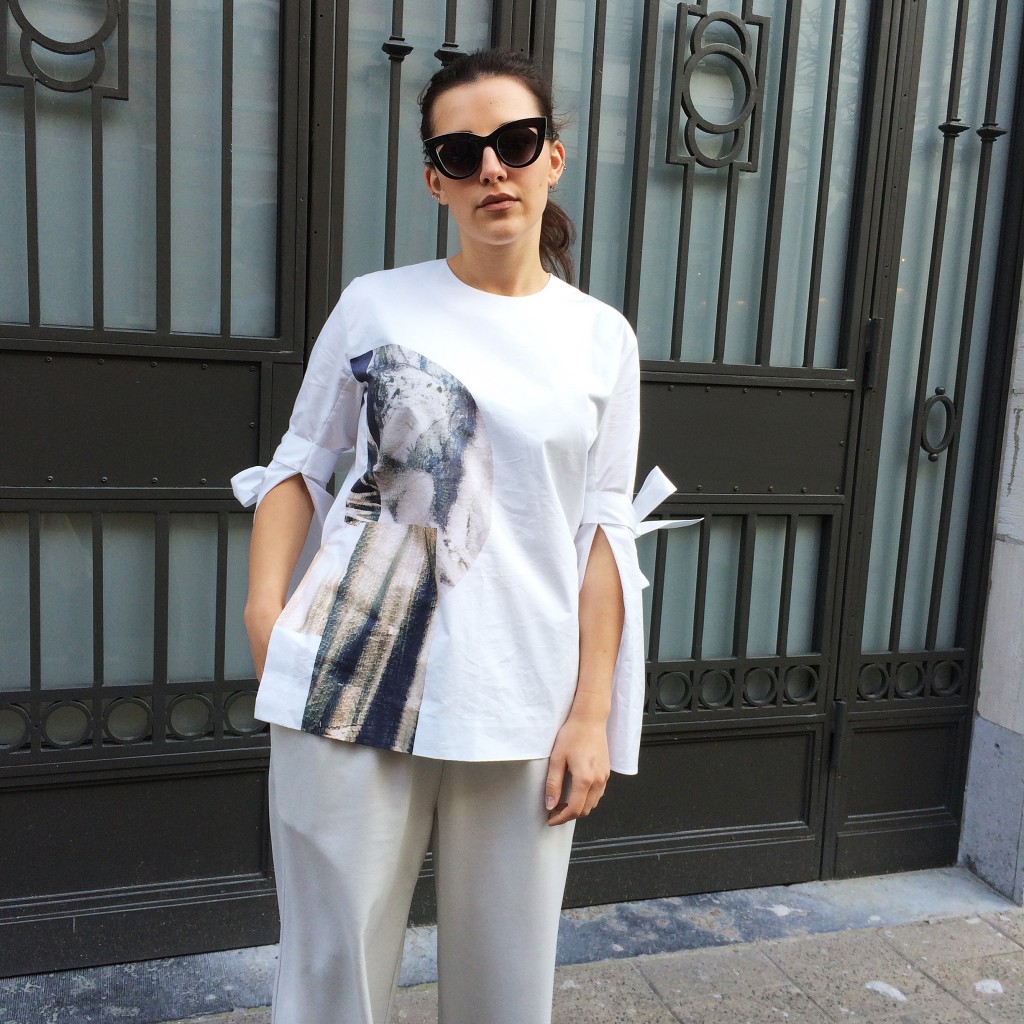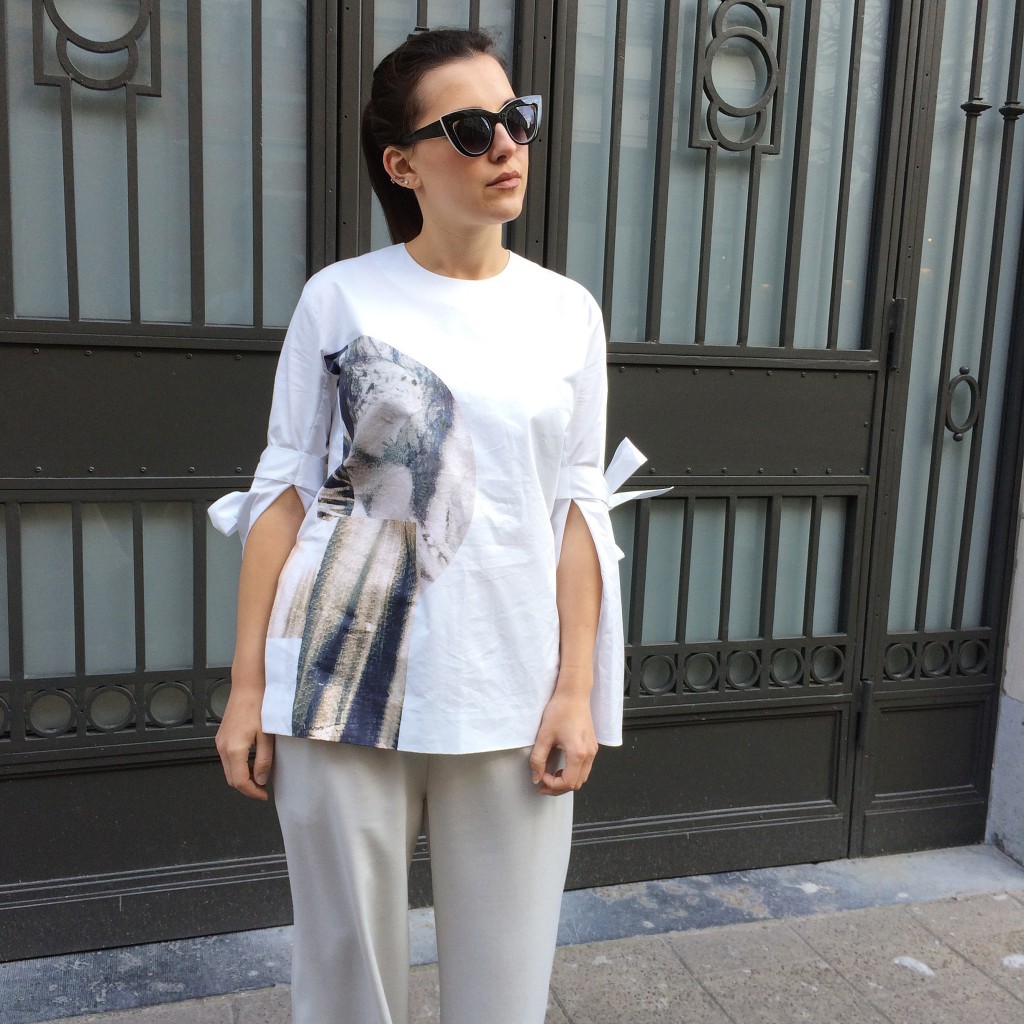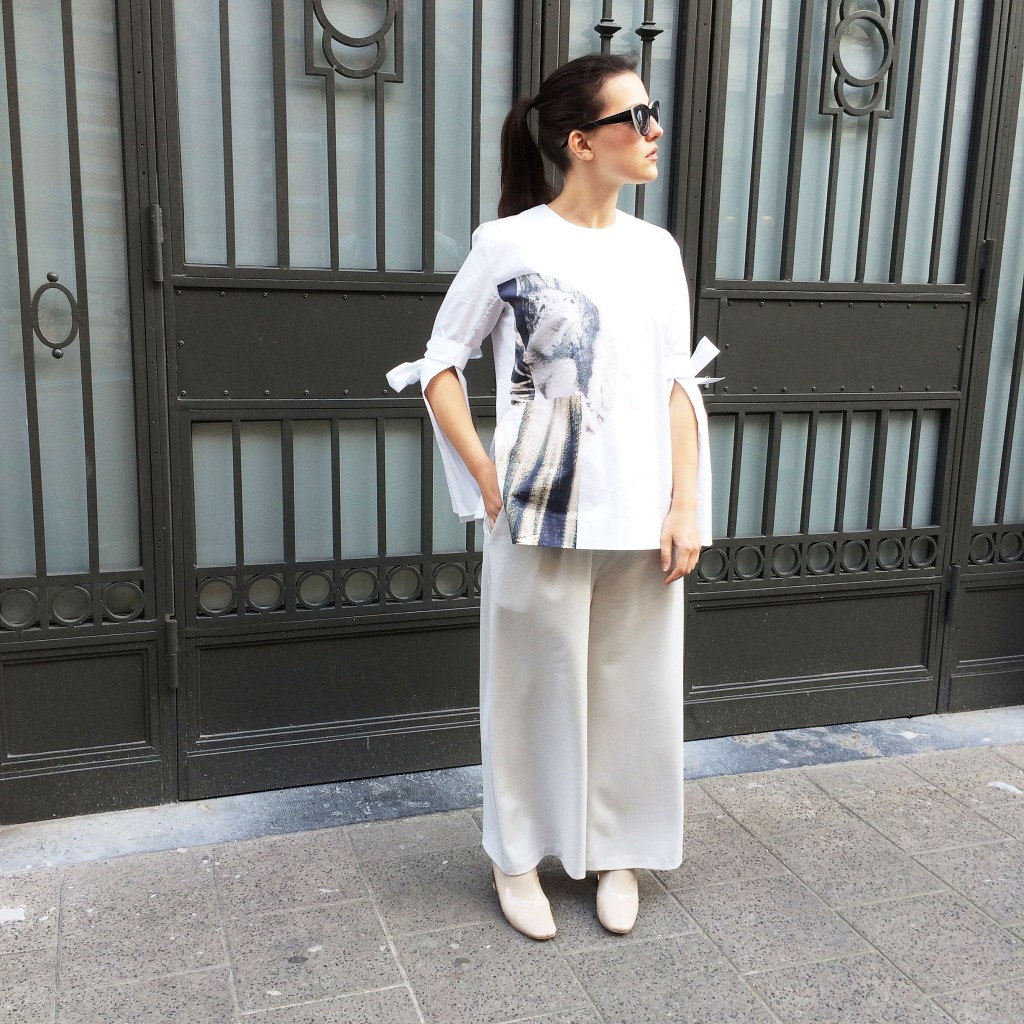 The top was my absolute favorite from the past H&M Conscious exclusive collection. With it's interesting design it manages to be both practical and fashionable. The cut sleeves takes you back to an older day but yet the white bows makes it very girly. I love having an interesting detail. Something with an edge off. Something that makes it more fun to look at. I compose all my outfits that exact same way. It should look fun and creative without compromising on the -comfortable-to-wear-part.