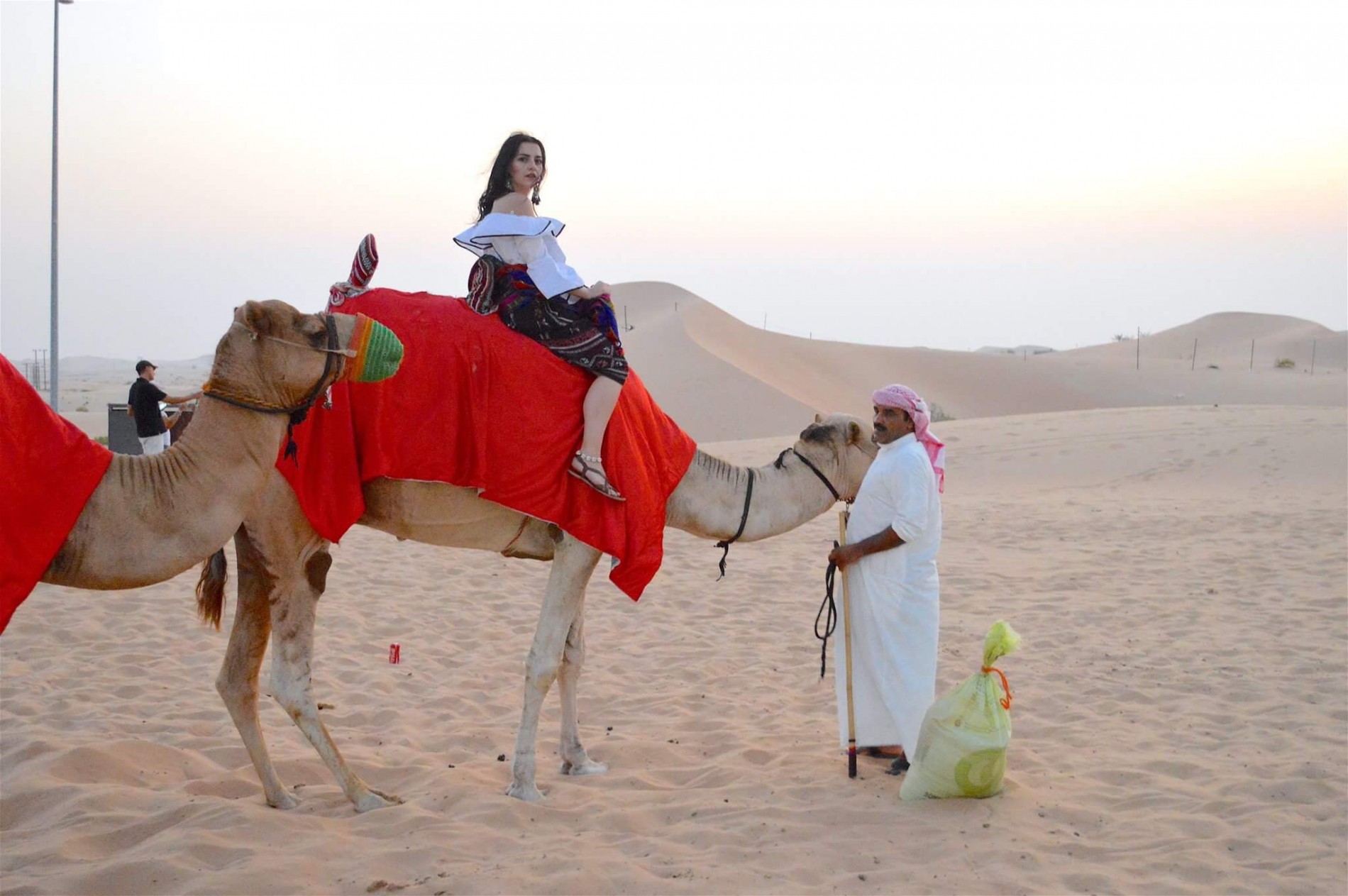 For months I wanted to escape reality and dive into a new adventure, I wanted to leave this climate and search for a romantic place under the sun, I was desperate to get away.
So I did. I travelled to Abu Dhabi, a luxurious place encircled by desert and desert dreams. Ready to explore all the secrets Abu Dhabi and it surroundings had to offer.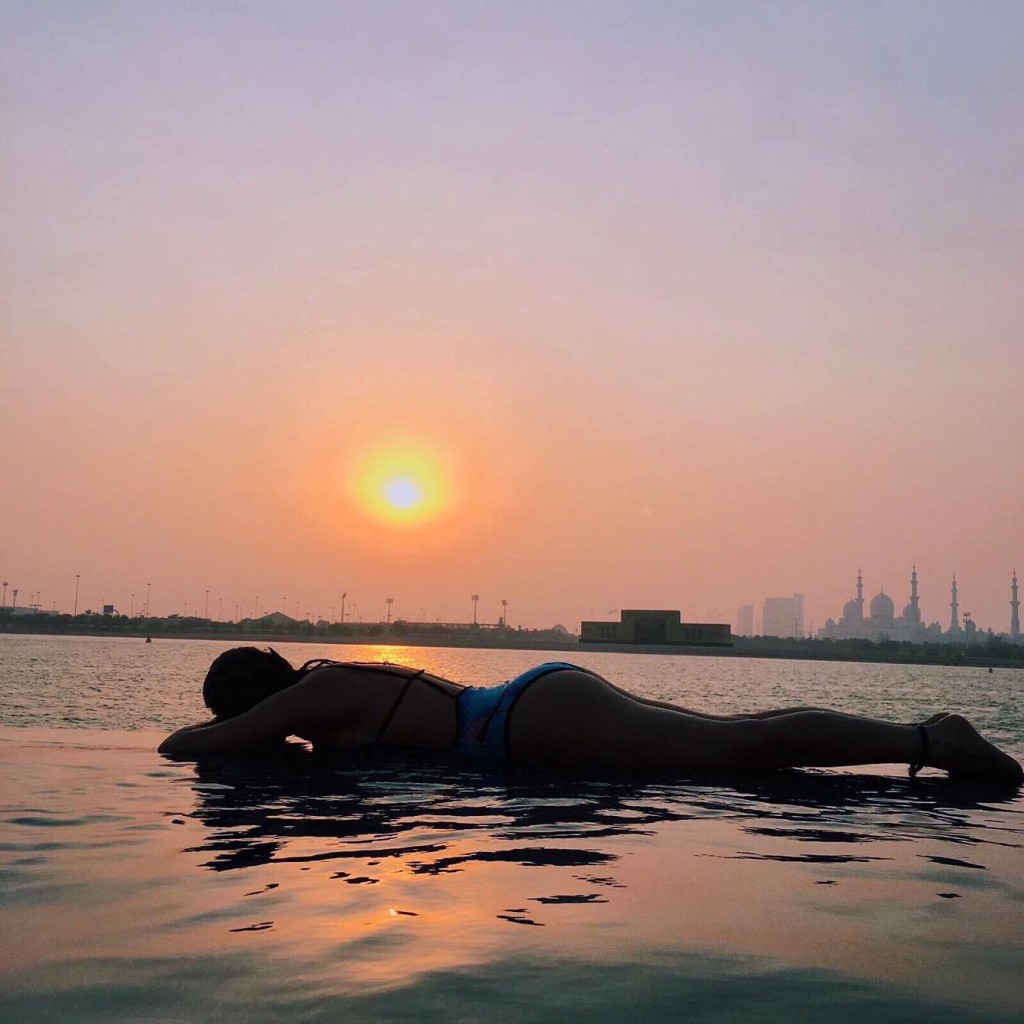 About the climate and baking eggs
The first thing you'll notice when you set foot in this place is the heat and the humidity. Even in the evening the temperatures are still around 30 degrees and the air is very moist which was absolutely devestating for my hair but such a great thing in comparison to the climate I left behind. It also helps that the sun sets around 18h30, and the pools are open untill 22h nothing really beats a refreshing evening swim.
So choose your trip wisely, summer isn't the best time to go to Abu Dhabi, the temperatures are even higher (you can literally bake an egg outside) and local people are staying inside as long as they can, or you can find them searching refreshment in the big, luxurious malls with air-conditioning.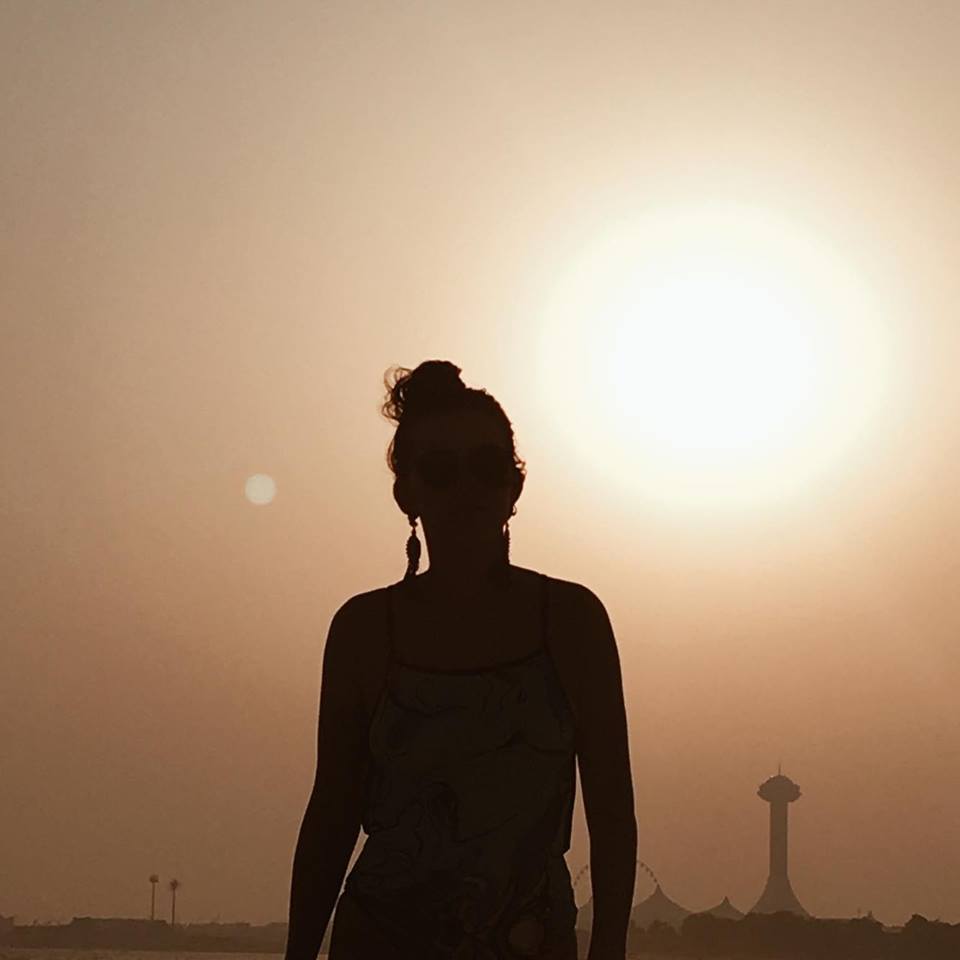 Culture and beliefs
A big thing for me is respecting different cultures especially those you choose to travel to. Abu Dhabi is a Muslim country, you see most women wearing a black dress or abaya with a matching headscarf and the men wear white. So when you see an emirati couple they are dressed opposite. The logic reason behind why women wearing the worst colour choice ever for these temperatures, is because black isn't see-through and women can't show off their body. But that doesn't mean the women have lost their edge. Most of the time they wear a very chic designer outfit underneath (who else remembers the sex and the city movie?) and some abaya's are decorated with subtle stones or embroidery. In the markets you will also find other colours but black is the absolute favourite.
Clothing is important. Especially when travelling. If you go to Abu Dhabi or Dubai, you aren't expected to wear an abaya but it is respectful to cover up when you are going outside. So think long, wavy dresses to discover places, nothing feeds the dreamy scenery better.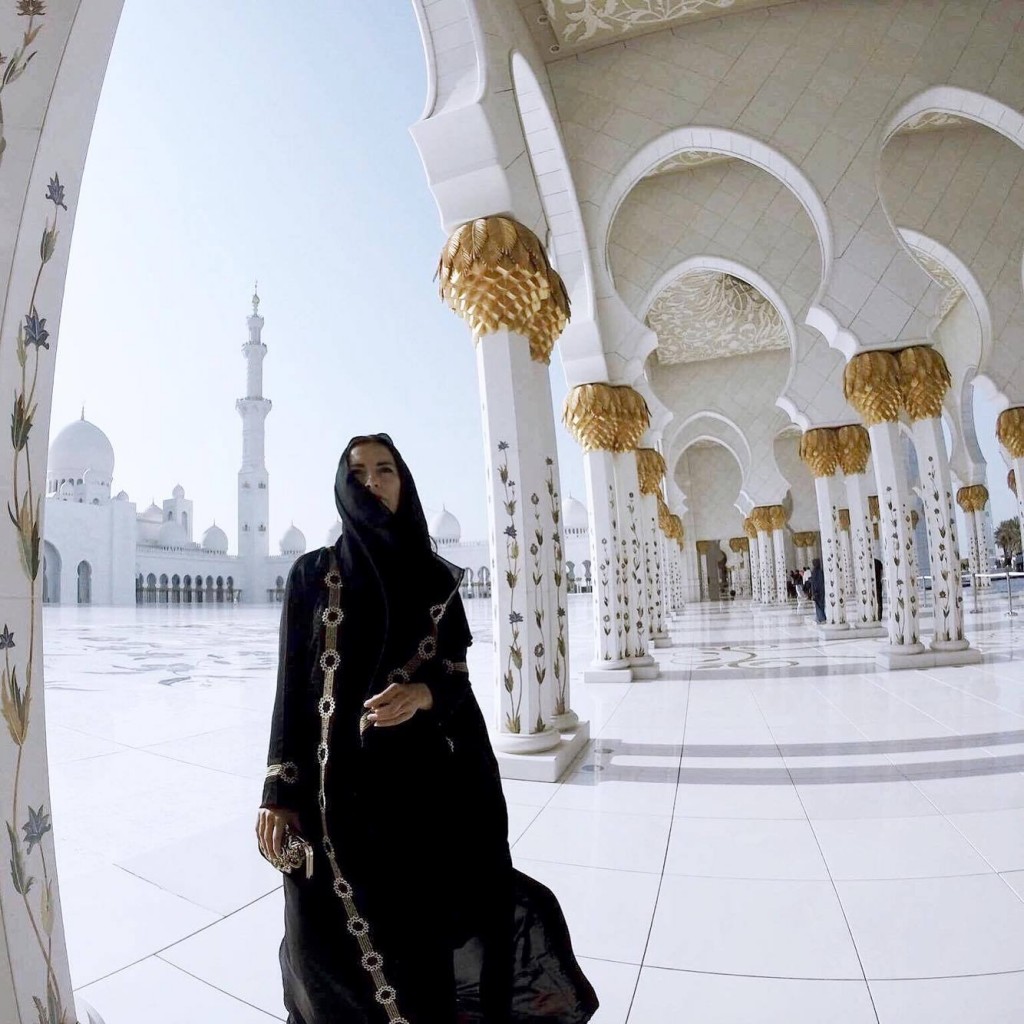 Tourists & the Emerati
In comparison to Dubai, tourism isn't the biggest income in Abu Dhabi (oil is). Nevertheless, people are very friendly towards tourists. If you are respectful towards them, they will do the same. Another thing you will notice is that you almost never see emerati people working in the shops, driving taxis, working in hotels,… These jobs are often done by indians, pakistanis or chinese. They often work an entire year in Abu Dhabi only to visit home once a year to see their family, which is heart-breaking but heart-warming at the same time. These people are willing to offer so much, just so their family can have a better life.
Beauty in Abu Dhabi
Abu Dhabi is something special. Luxury is a standard and pinching yourself to make sure you are awake is a daily task. But the prettiest of them all is without a doubt the Sheikh Zayed Grand Mosque. This place is a project of the late president of the United Arab Emirates, Sheikh Zayed bin Sultan Al Nahyan. His aim was to establisch a structure that would unite the cultural diversity of the Islamic world with the historical and modern values of architecture and art. Although this is the most touristic place in Abu Dhabi, you can still find peace here. The mosque is so gigantic that you can totally calm yourself while drowning in it's white beauty. The details inside and out are breath taking and because it attracts many tourist, the security is very strict. You have to remember that you are visiting a mosque so wearing an abaya is a must and women should wear a headscarf at all times.
You can also go for a walk on the beach. Take a glimpse at the beach and you'll notice this one isn't like others. No paradise looking scenery or nature surrounding the water, what you get is sand, and a view on the buildings, which also has is charm in comparison to the beach view we are used to. When you are planning to take a refreshing dive in the water: Don't. Stepping into the water is like going into a warm bath. Not refreshing at all. So I suggest you go for the walk-down-the-beach-while-watching-the-view- experience instead.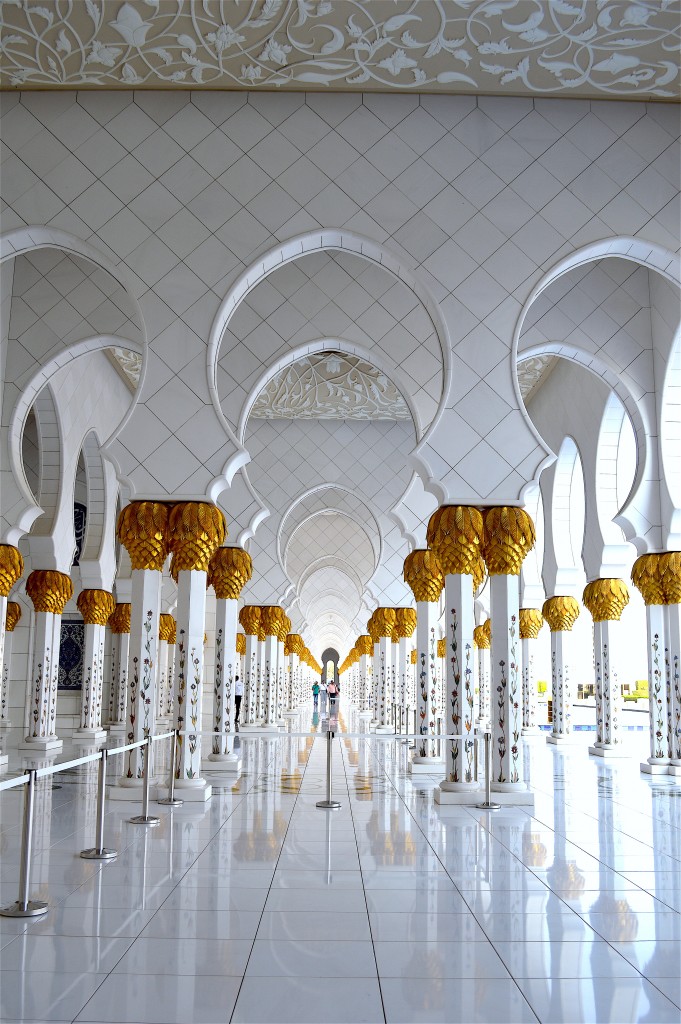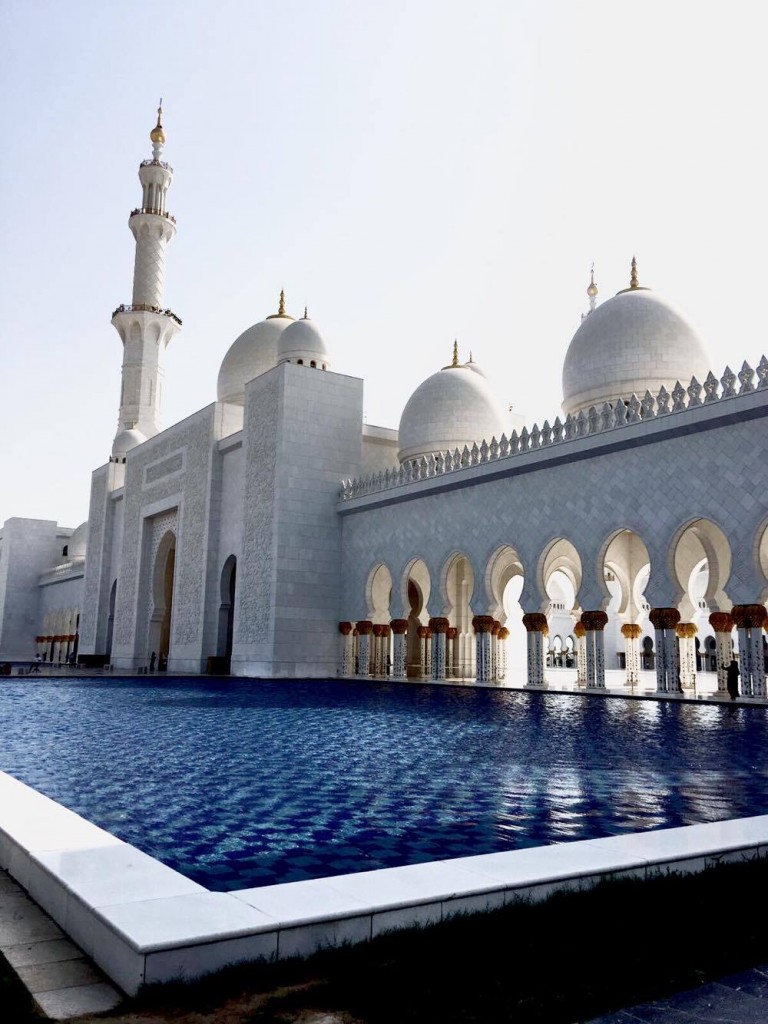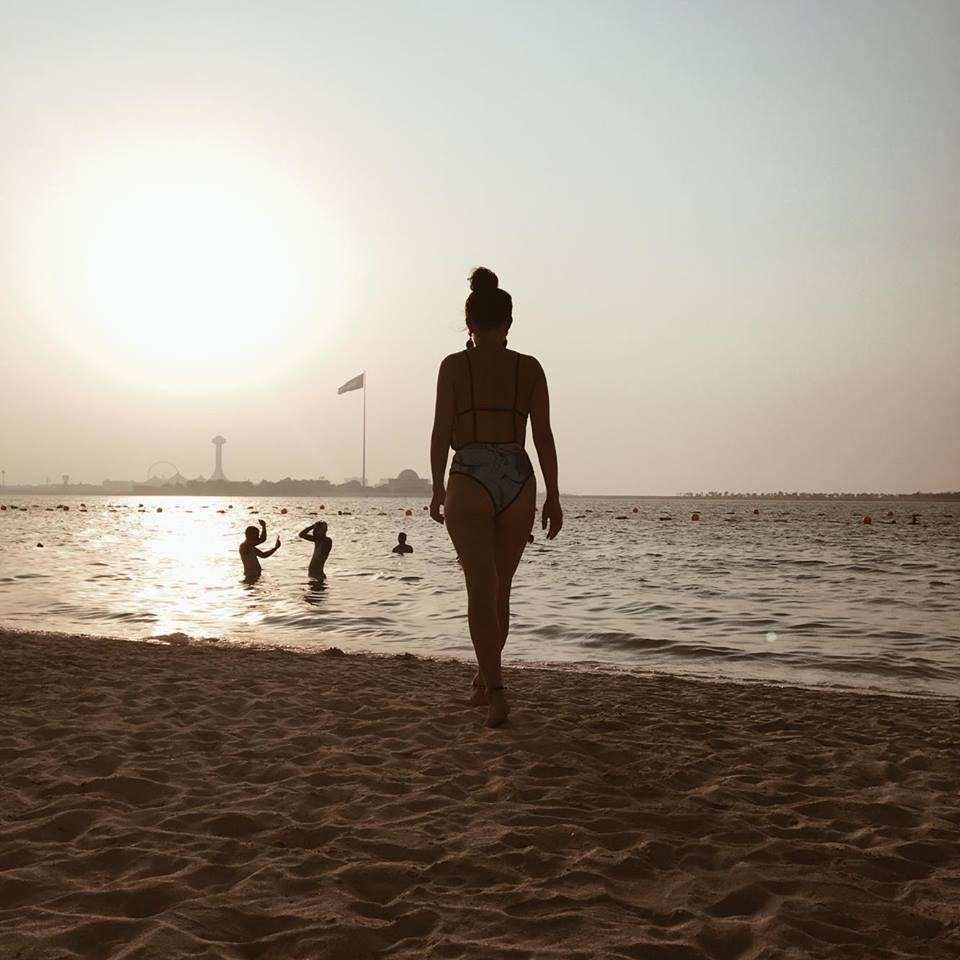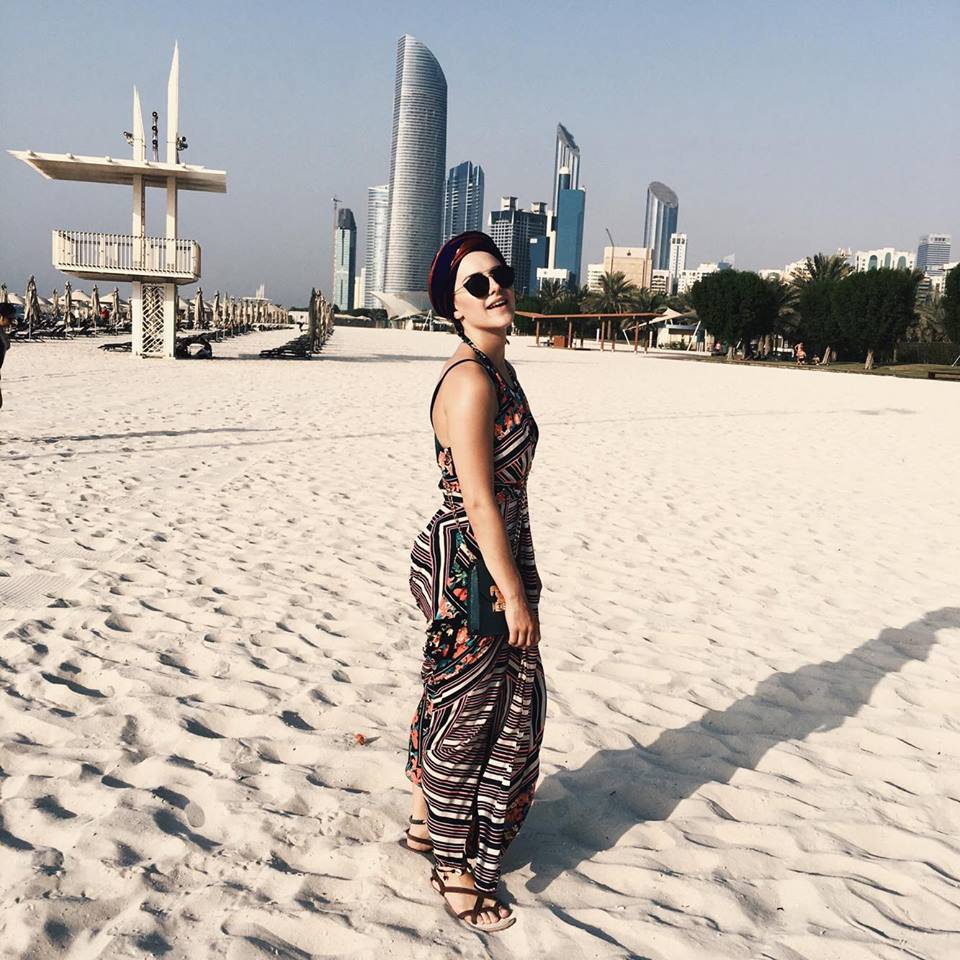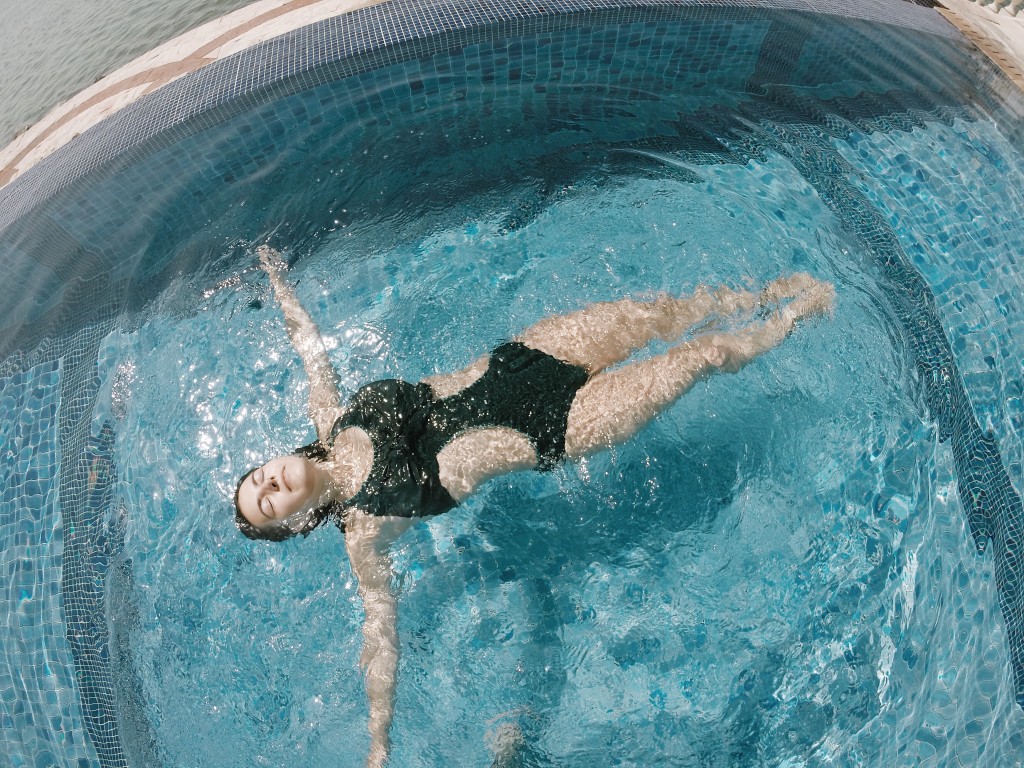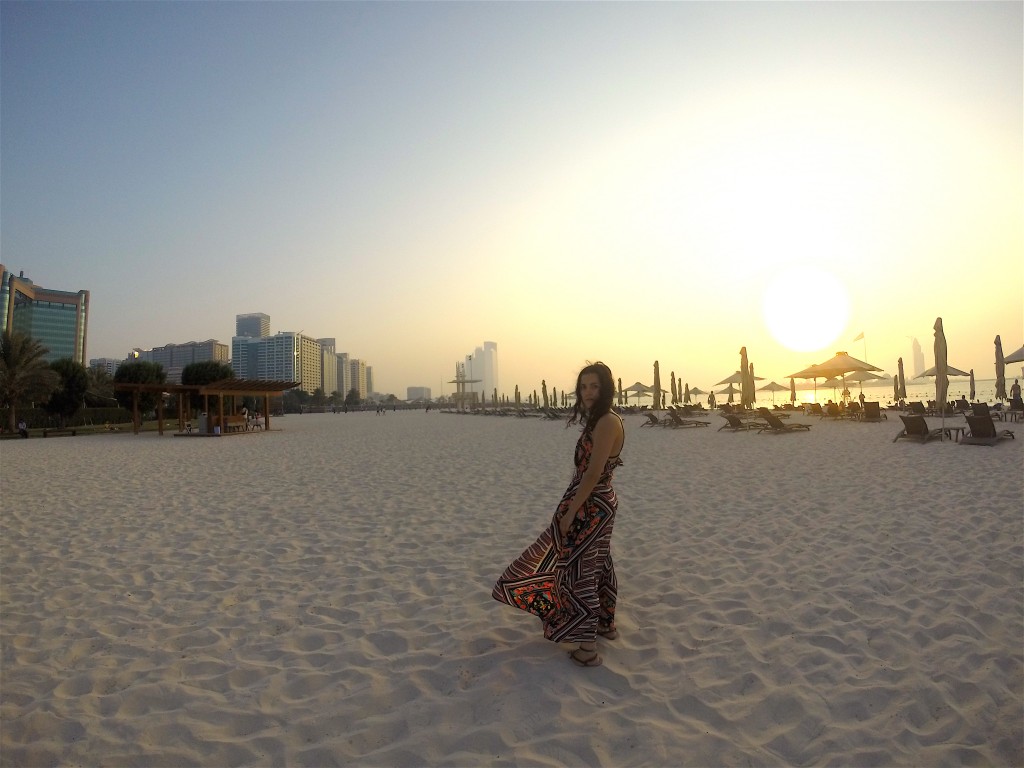 Although I'm not a let's stay inside the hotel kinda girl there was one utopian accomodation that I wished I could live in: Shangri-la. With its view on the Grand Mosque is it by far the most enchanting place to watch the sunset in Abu Dhabi. There is not an inch in this hotel that woudn't leave you breathless. This fairy-tale like hotel even has a boat and small river to take you to it's Souk (yes they have their own Souk), it will makes you think for a second that you might be in romantic Venice.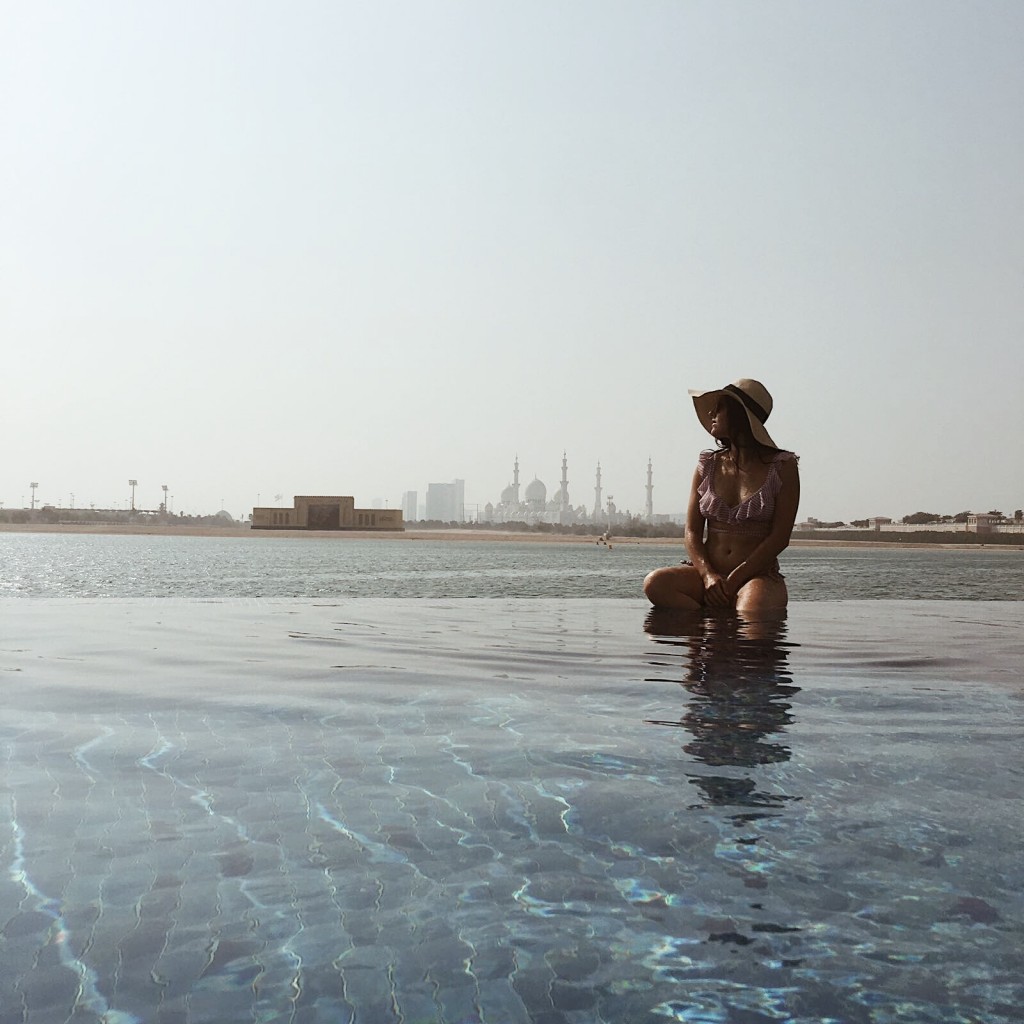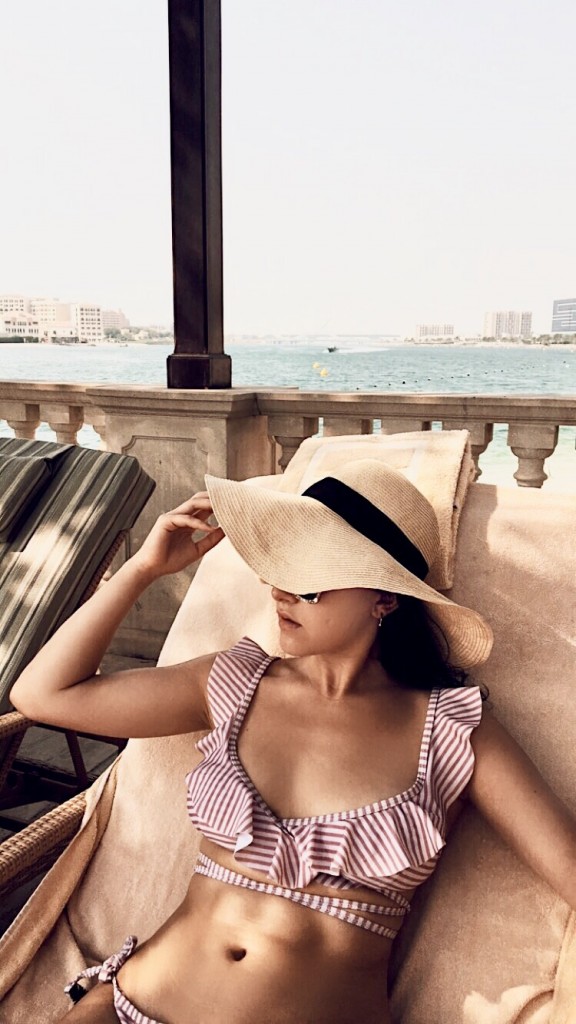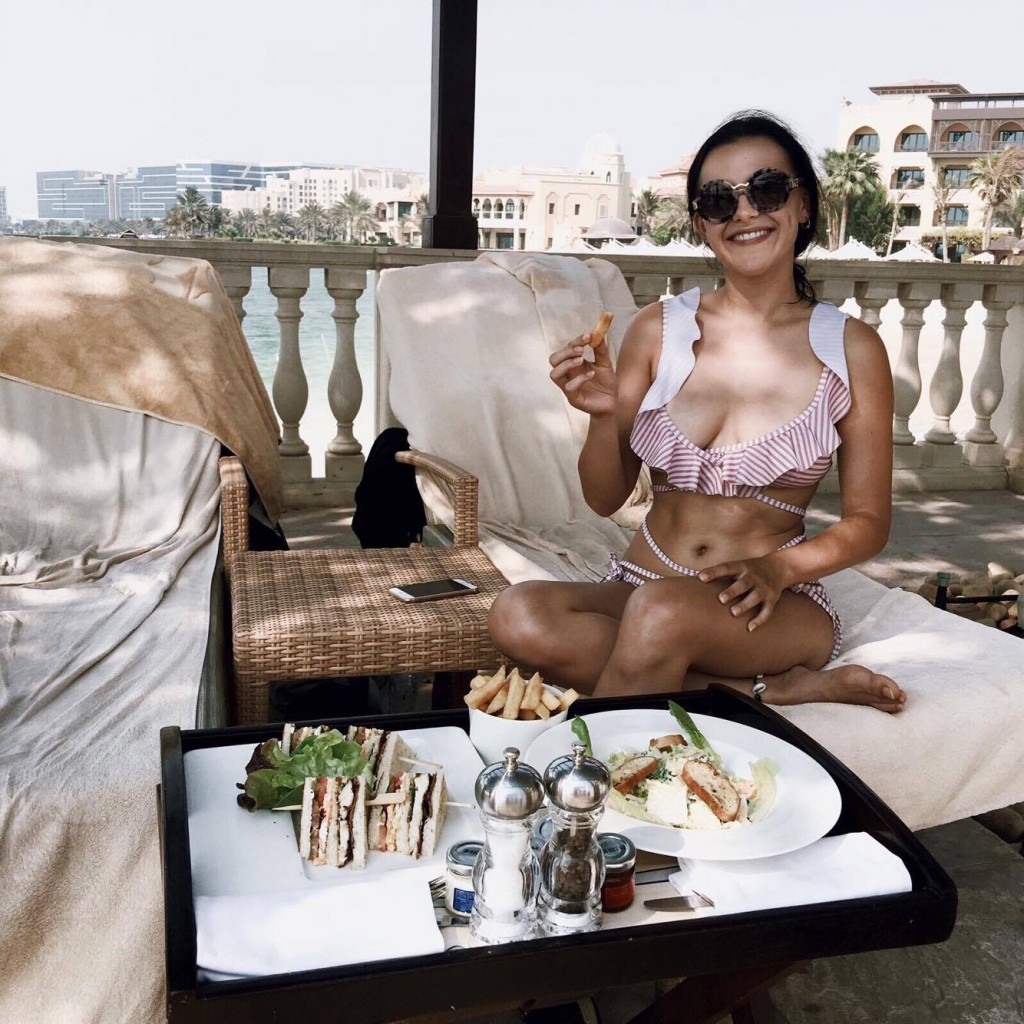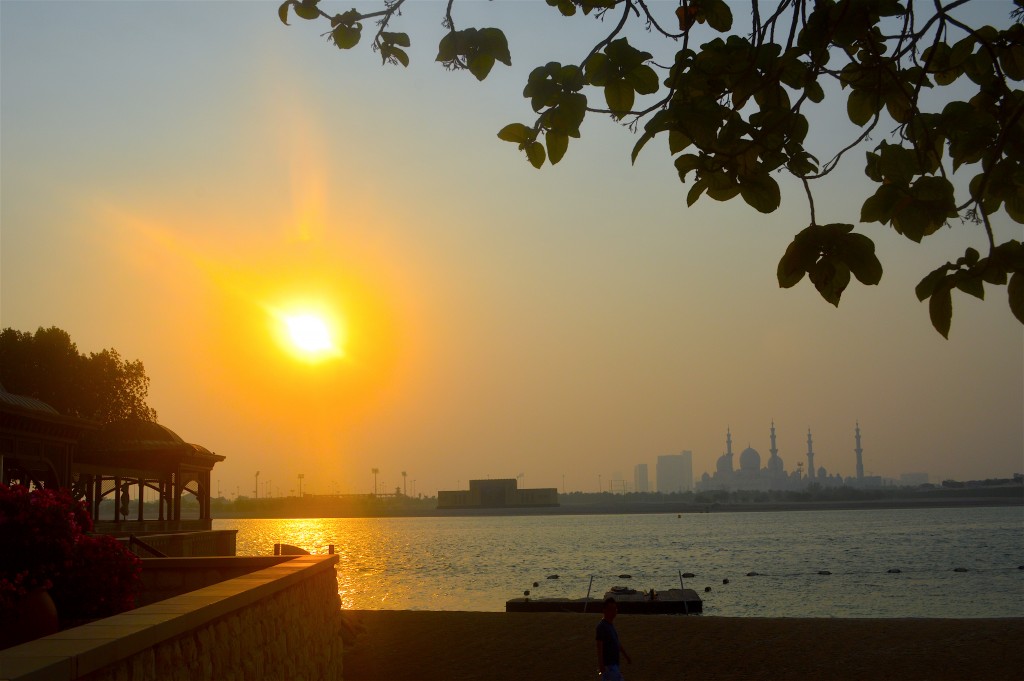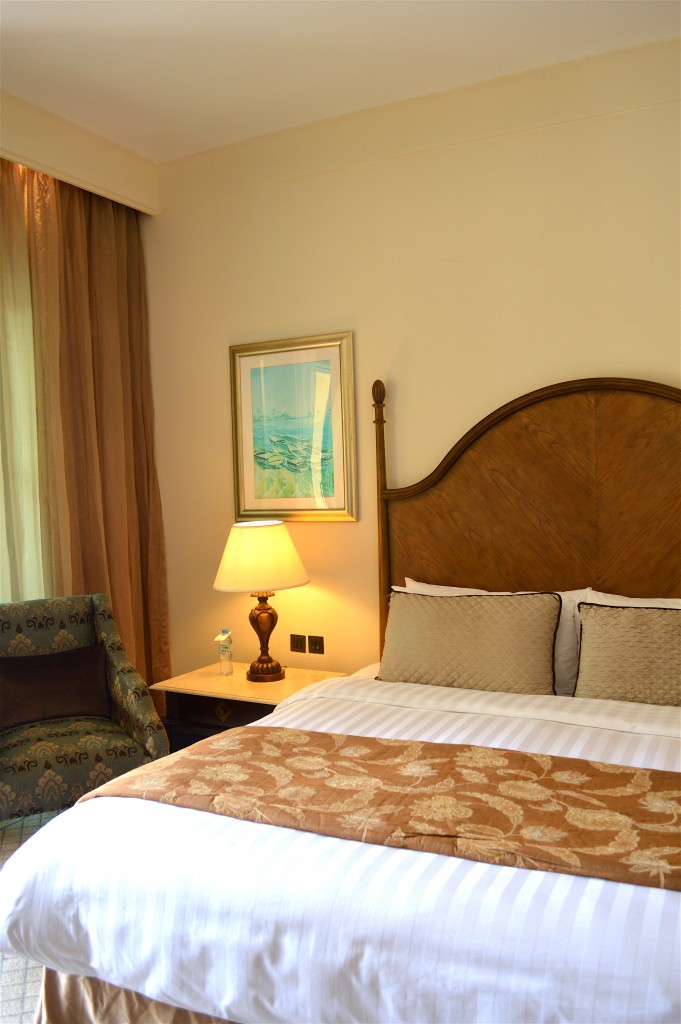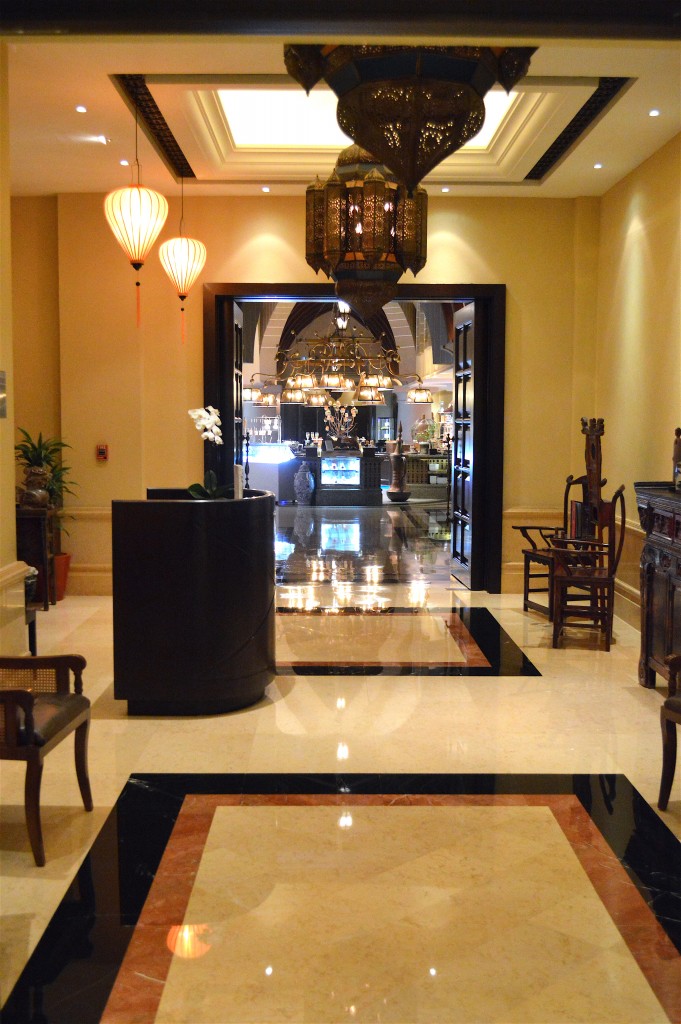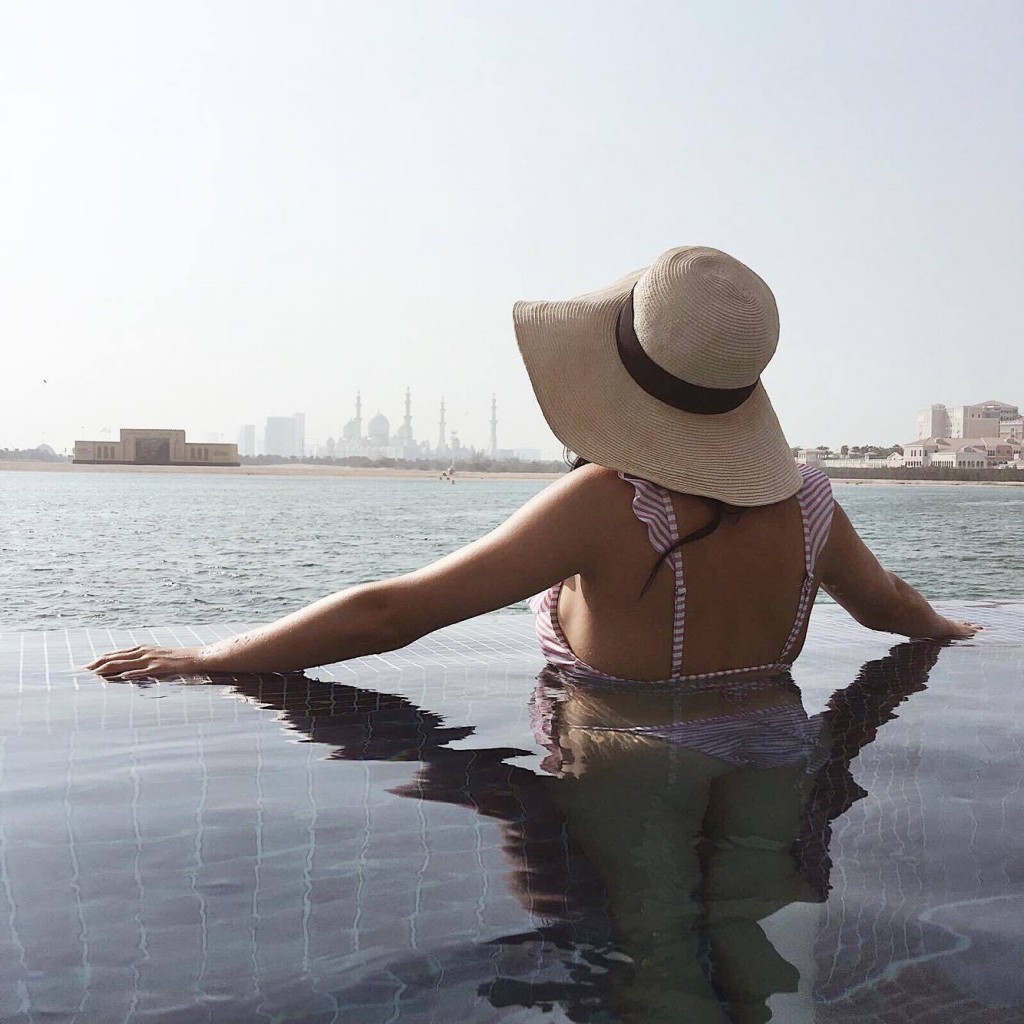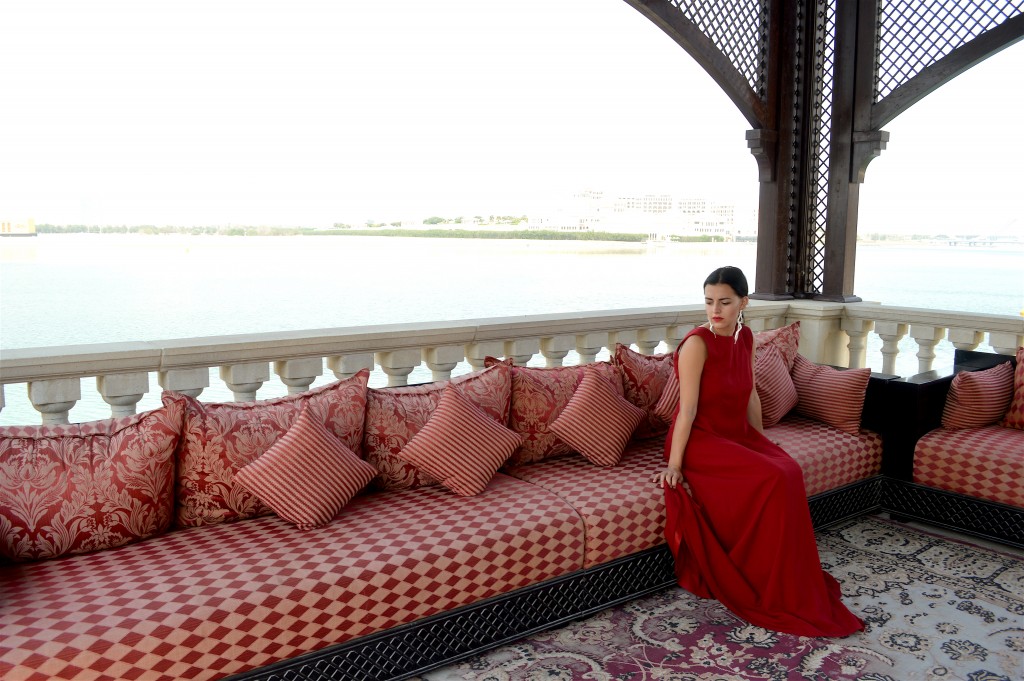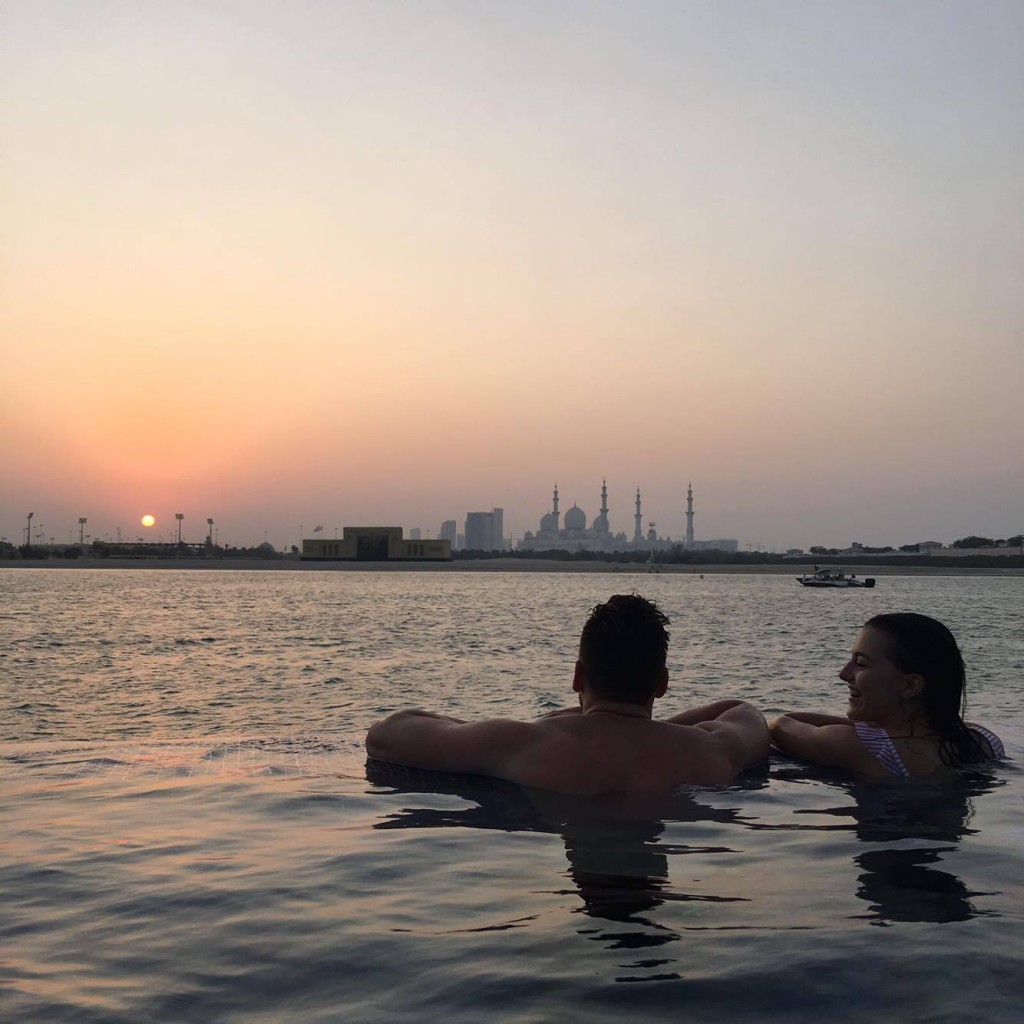 Desert life
A must do when you are in Abu Dhabi or Dubai is visit the desert, I swear you will not be dissapointed. Wheter you opt for a romantic journey with the camel or you choose the more adventurous way, a 4×4 safari, fun and jaw dropping is guaranteed. I never knew piles of sand on piles of sand can make you feel so calm and serene. This touristic getaway includes a visit to a camel market and traditional dinner. Get comfortable on the major coussons while you can enjoy a life bellydance performance. Be prepared and make sure you've stretched because in the end everybody is expected to get up to show their best moves.. The temperatures in the desert are also more favorable so the Arabian atmosphere will have you trapped in no time. To make this touristic getaway complete I got some henna as a memory. When an Arabian woman gets married they paint their entire body with henna, I can only imagine what kind of art that is. When the sun is set and it looks like the desert safari is coming to an end, charming little lights are put on to invite those who want, to try the shisha.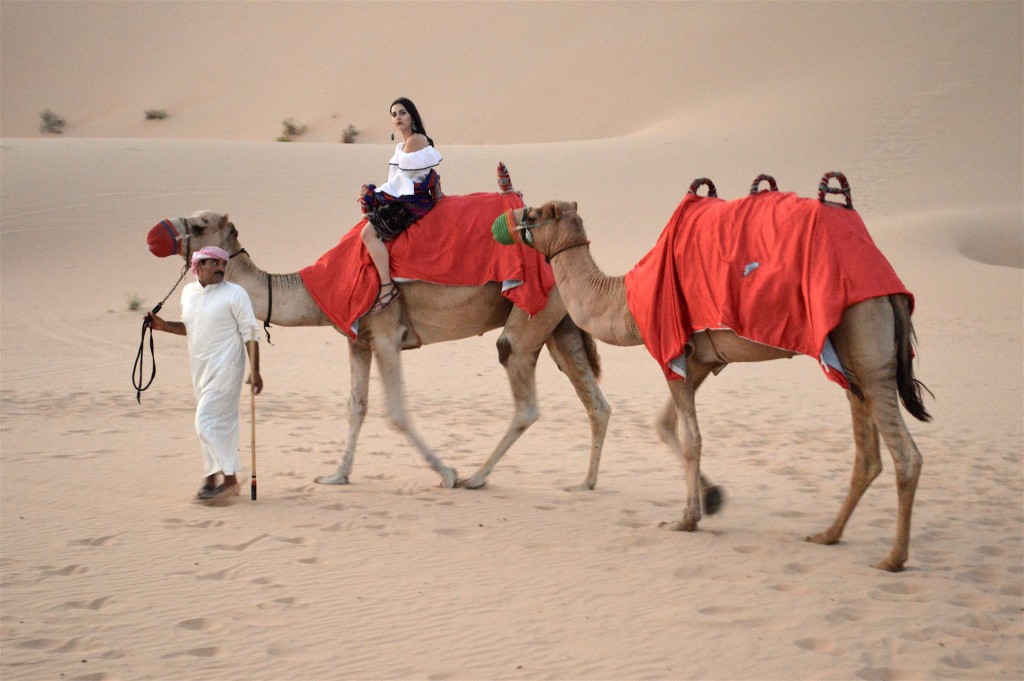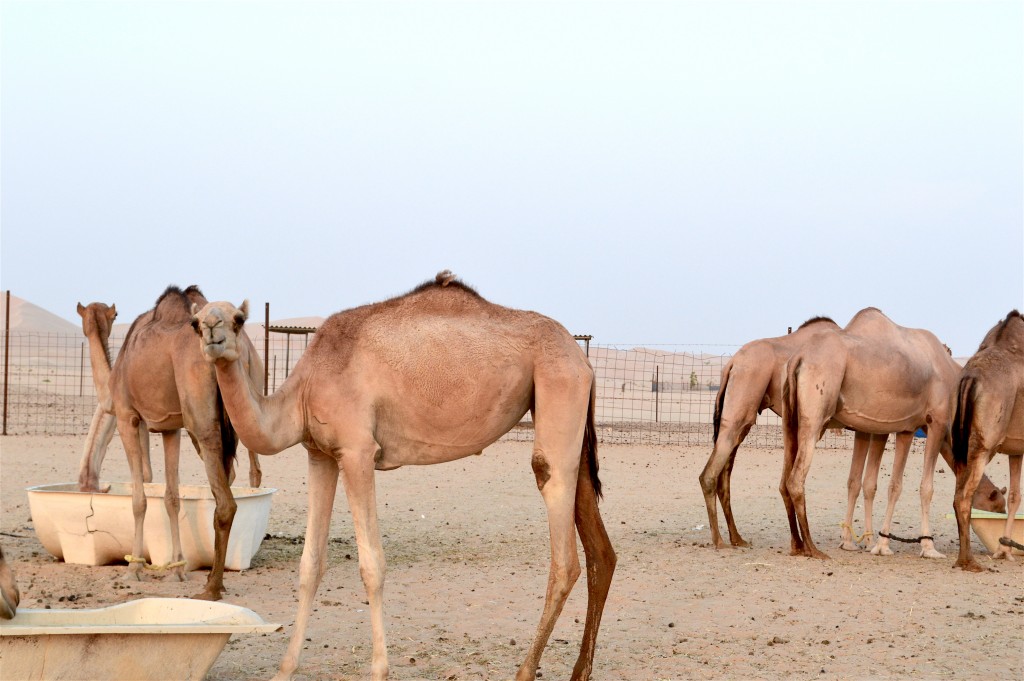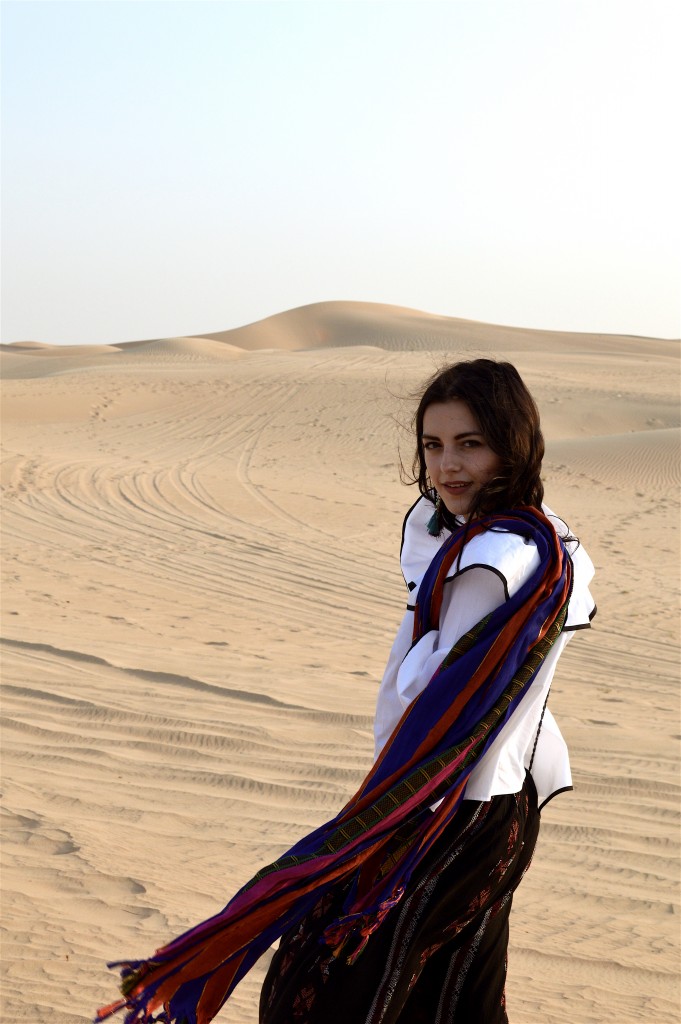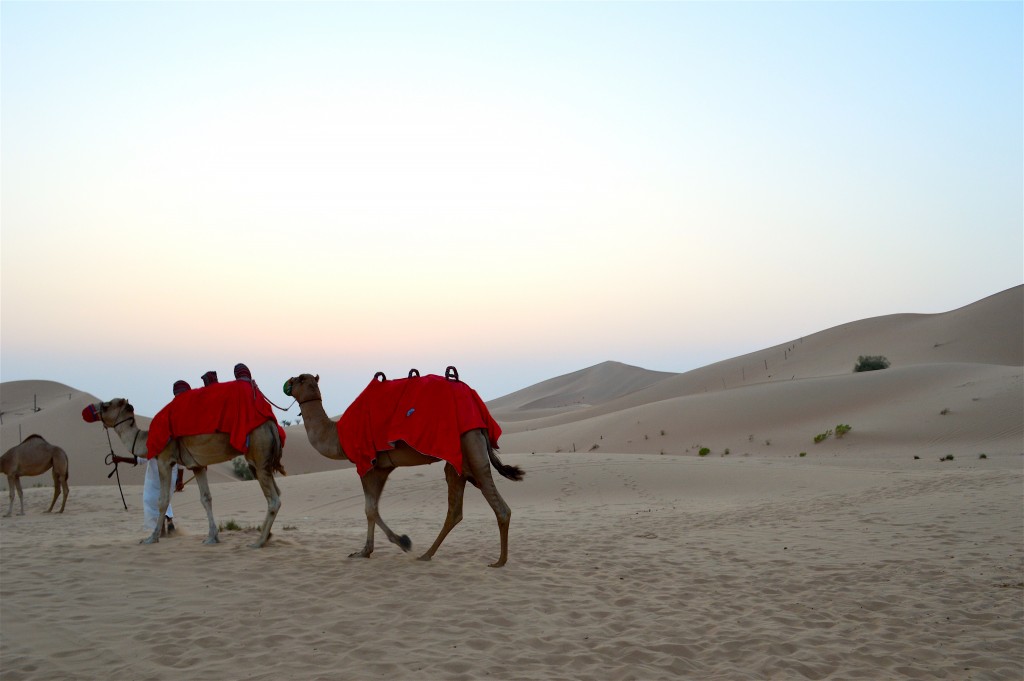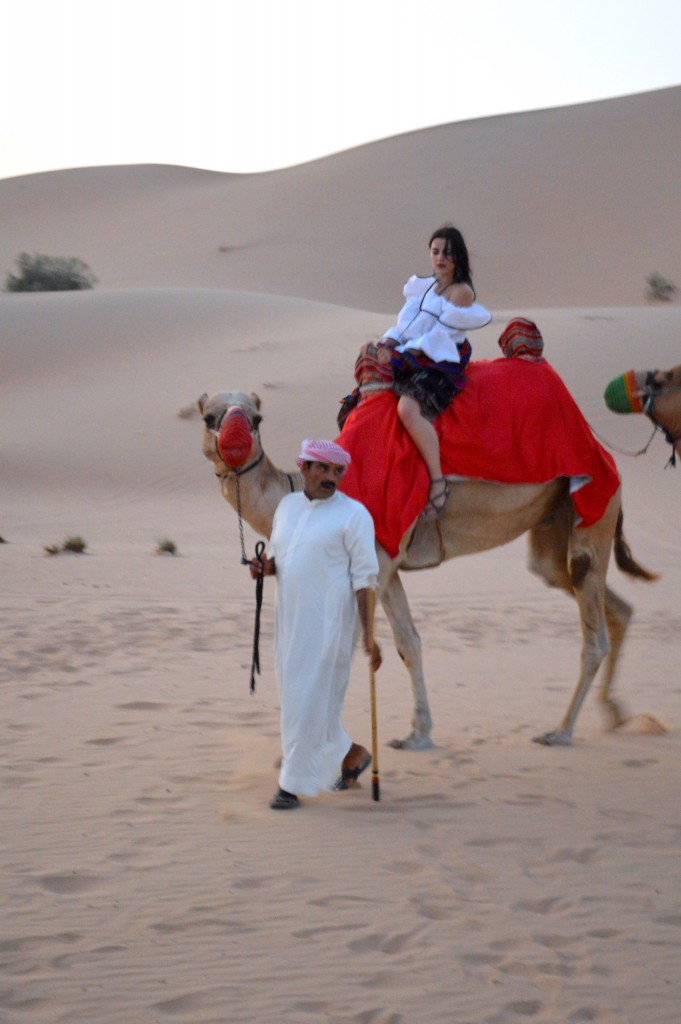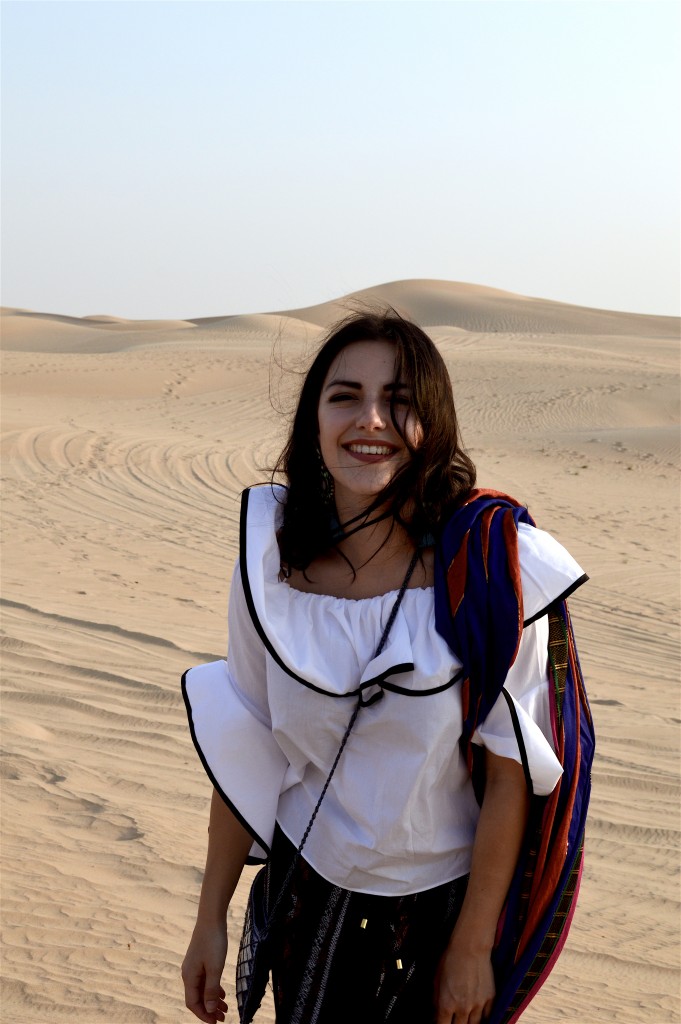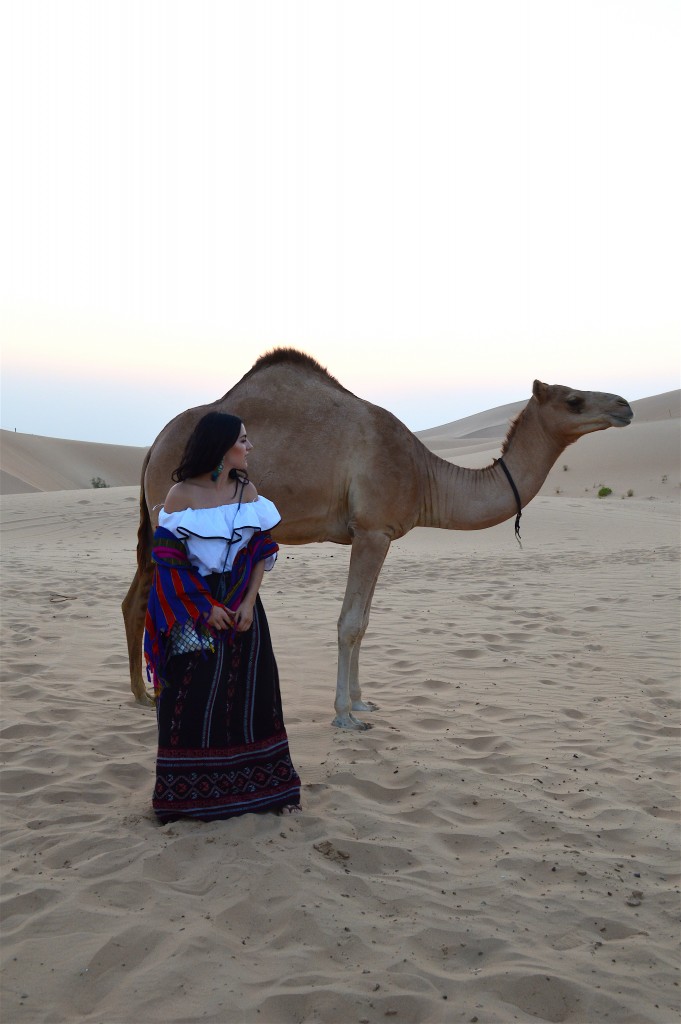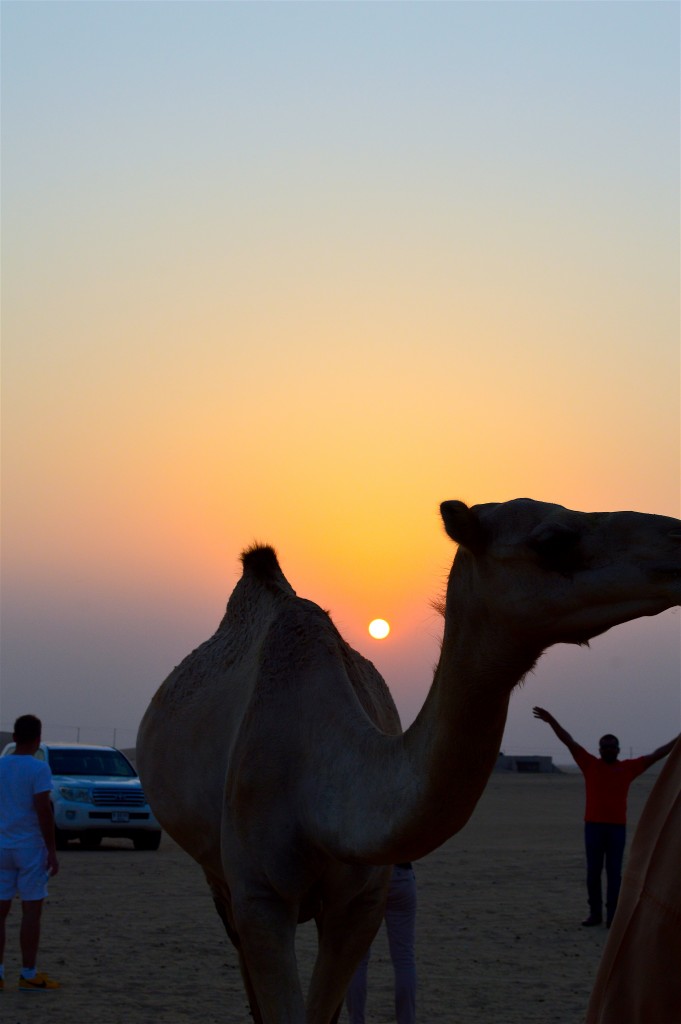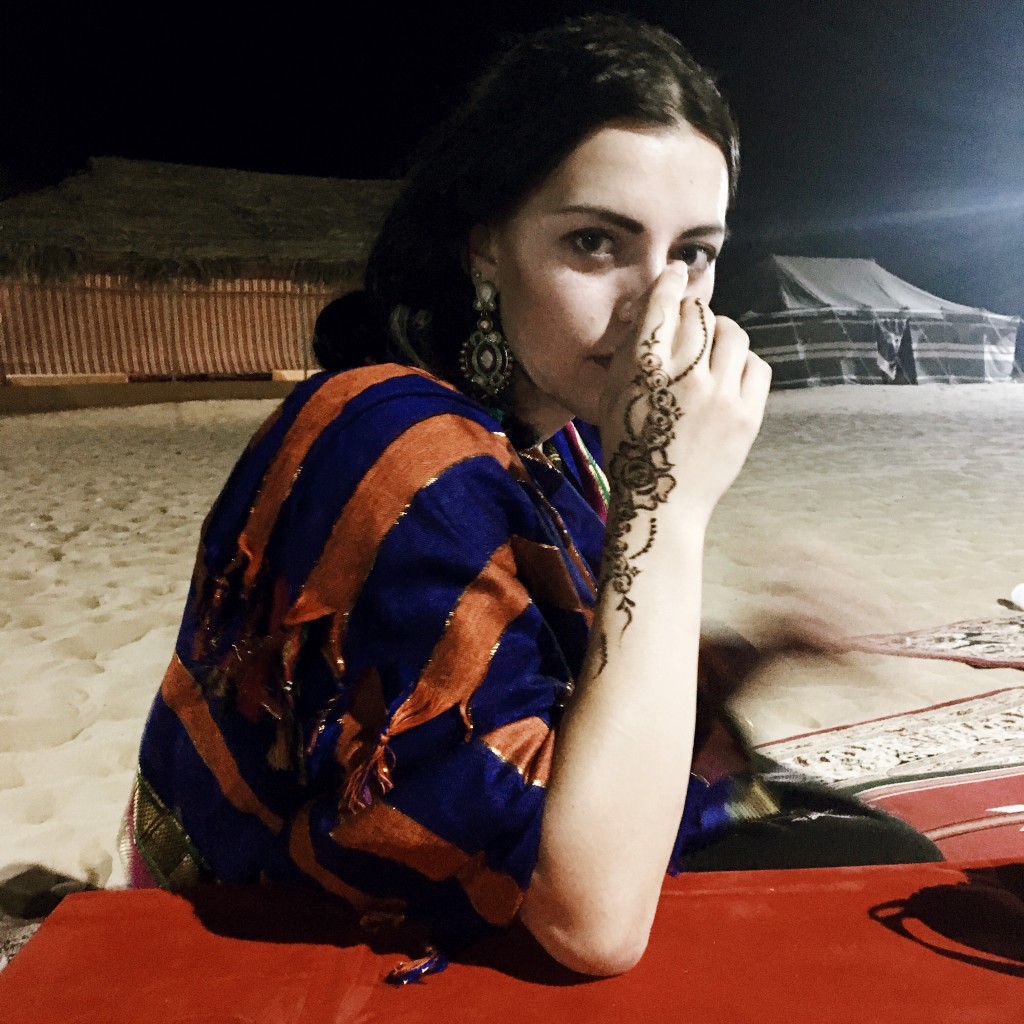 Life in Dubai
Since great Dubai is only a 1hour drive away, there is nothing holding us back to go and take a look. When we hear the word Dubai, it's synonym for big ass buildings, big ass malls, big ass everything. And this, without a doubt, also is the case. These major lofts and offices are the first thing you will notice and it will certainly peek your interest. Dubai has many world records like the most famous one: Burj Khalifa, the biggest building in the world. But also Dubai mall, the biggest mall in the world. I love travelling because I'm into exploring the original cultures, but in New Dubai everything is build in nearly 35 years. Discovering New Dubai was a different pattern for me, everything is new and modern.  I never thought I would say that visiting a mall is a must do on vacation, but Dubai Mall is definitely a must see. Not only is it the biggest mall in the entire world, with huge, luxurious shops, there is also a big aquarium inside, artwork, an ice-skating rink and a thumbnail preview for the next big project, a project that will be even bigger than Burj Khalifa. It is insane. Outside the mall there is a big fountain with a matching fountainshow every night. Breathtakingly beautiful. New Dubai is spectacular
But there is also Old Dubai and this part is whitout a doubt the most charming of the two. You can take a traditional boat to the gold and spice Souks where you can shop till you drop and bargain for life. I'm obsessed with Souks and cute markets so I was totally in my element. This place is the best spot to find your spices for home made chicken tandoori, gold if your not on a budget or the cutest souvenirs.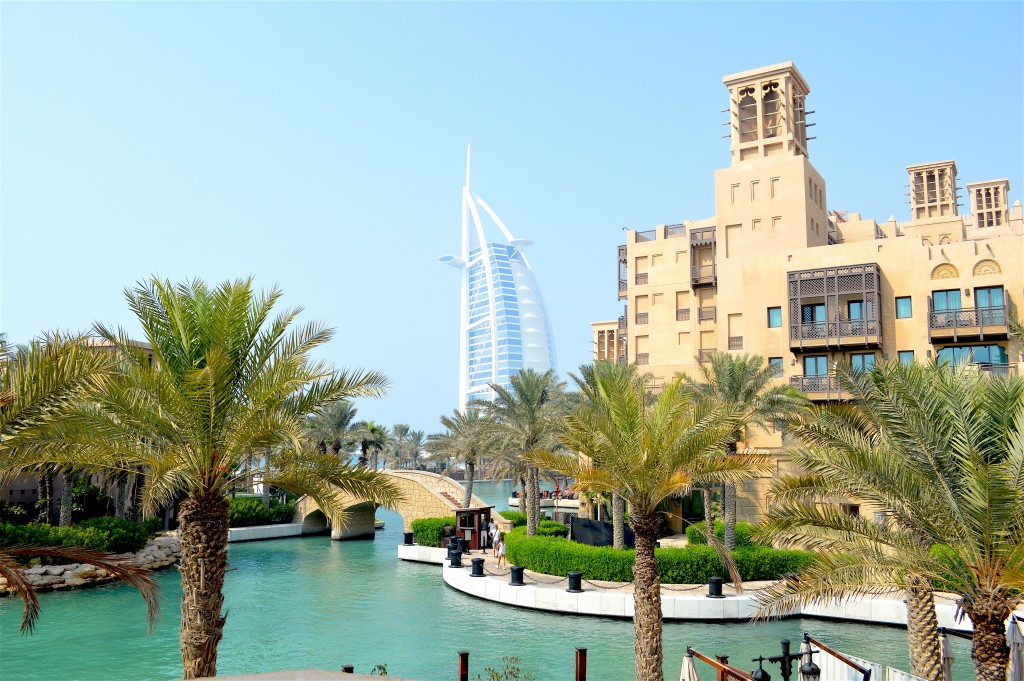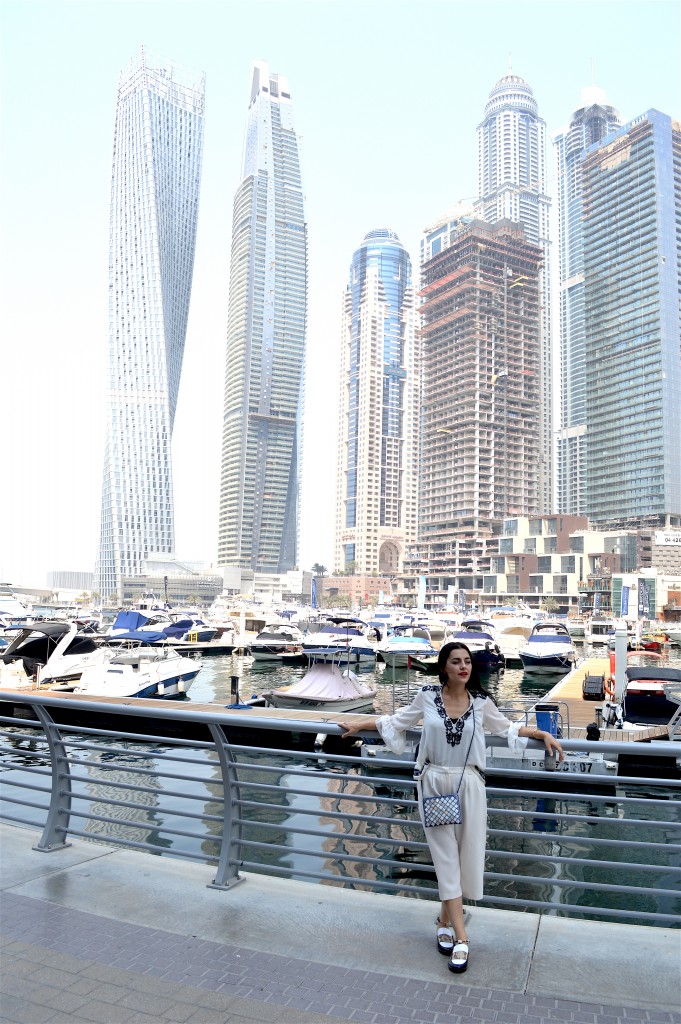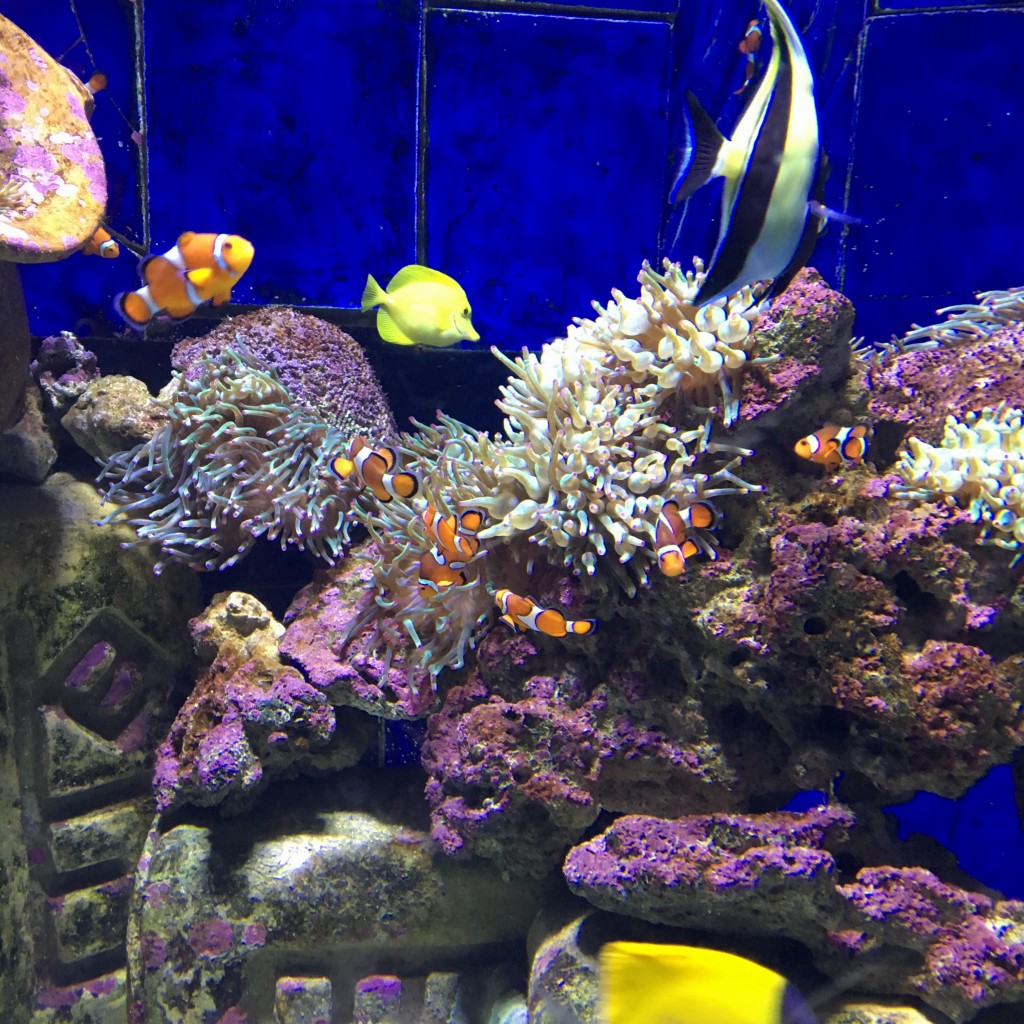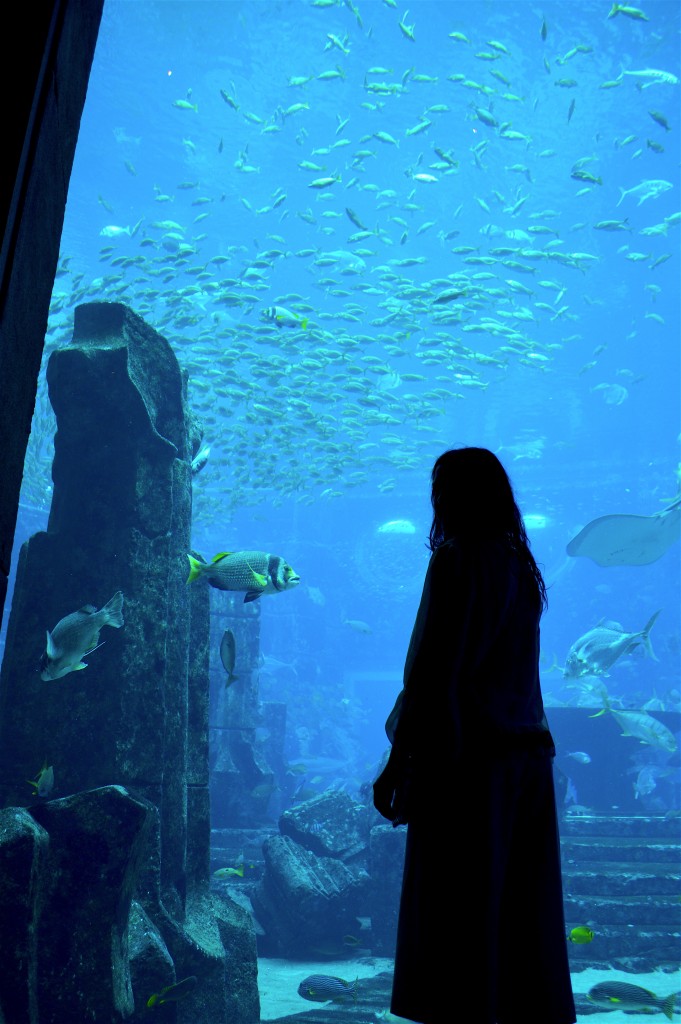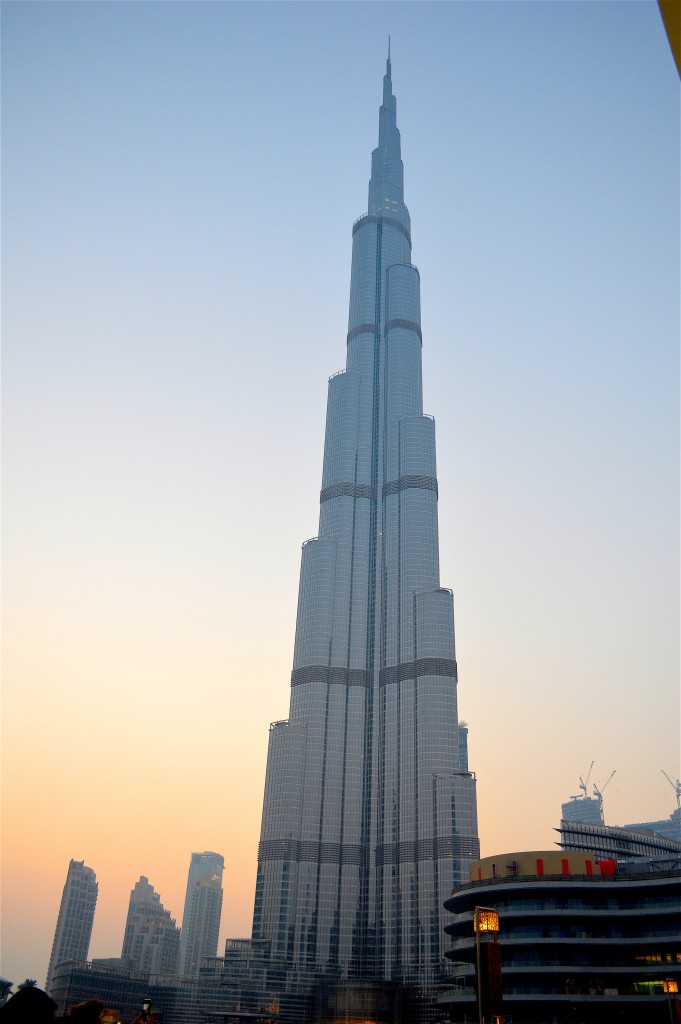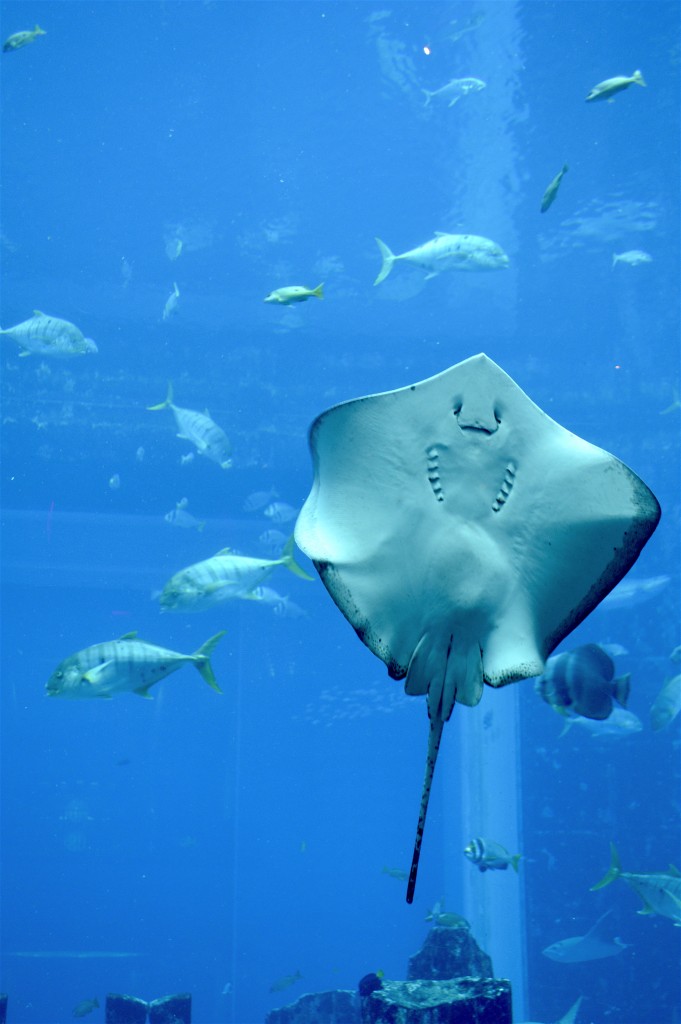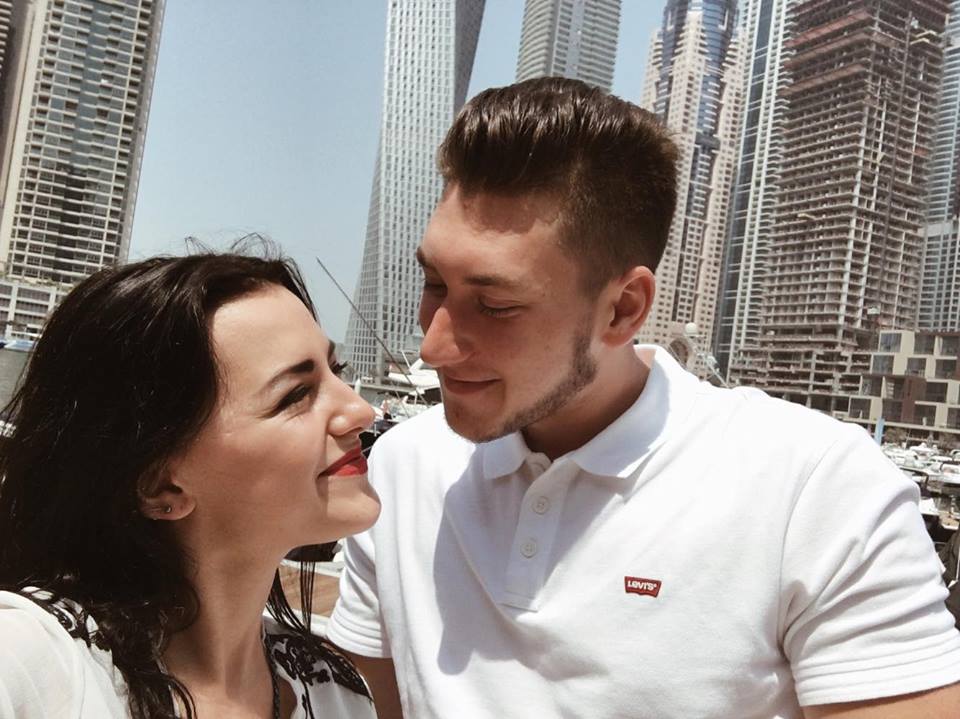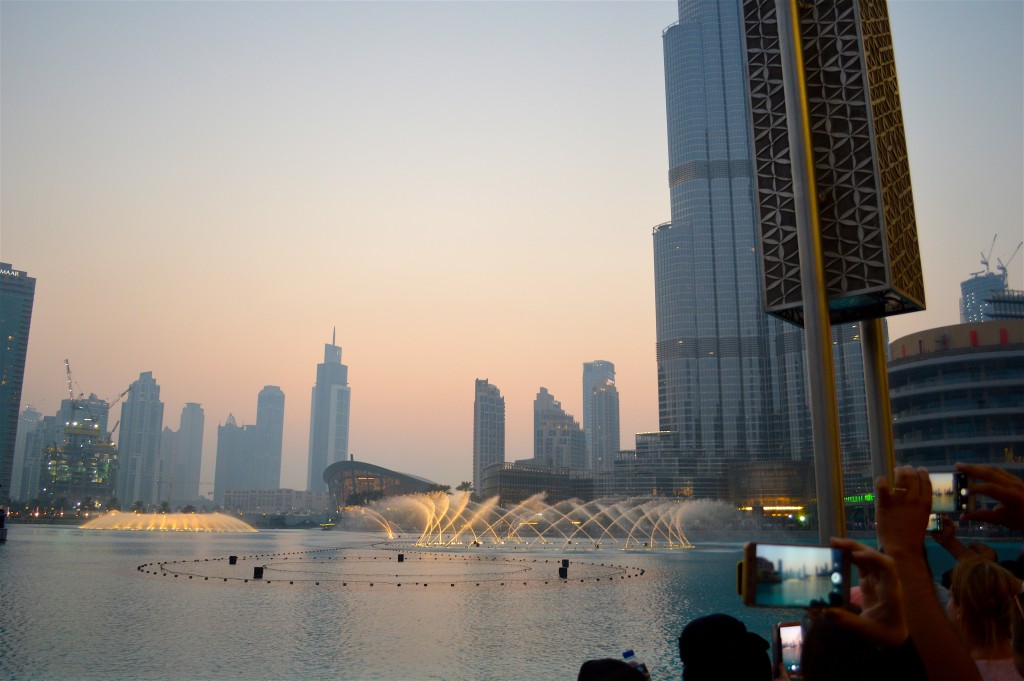 Al Ain Culture
Because missing a thing would be a shame and learning about culture is a must, we decided to visit Al Ain. This part of Abu Dhabi is totally opposite. When you want to get away from those big buildings, this is the place to be. Buildings and apartments have 3 stages max so the skyline is totally different. They have an awesome zoo, the building that was once the home of the grandfather of Abu Dhabi's founder and also the old palace. It is crazy to see how the spaces they lived in where (the rooms weren't ridiculously big or luxurious) when you compare it to what the palace in Abu Dhabi looks like now, but still the building was still very elegant and the garden was even more beautiful. Especially the huge palm tree oasis next to it where you can taste the fresh or dried dates. You have Burj Khalifa in Dubai, but Al Ain has Jabal Hafeet a mountain with individual layers of rock where you have the best view in the entire city. In the middle of this mountain there is the border with Oman. you can literally see a hence when you go to the top, and all I could ask myself is how the hell they could place that in an environment so steep. If you have a day extra Al Ain is definitely worth a visit.