I've always been  into culottes. I still remember the first pair I bought at a second hand shop, it had a vivid print and was actually too big and too long for me, but what can I say, I loved it(and it was on sale, HA!)
Nowadays Culottes have made their comeback, you can find them in different shapes and sizes in almost every store. I think culottes are great to create a sophisticated look without feeling overdressed.
This culottes is one of the warehouse collection. When I saw the print I just had to have it. The fabric is rather thin and it runs small, sooo when your mama blessed you with a latina ass like mine did, this can cause some issues. Not to mention my fear of cameltoes. Well fitting clothes are a must, there are too many girls wearing the wrong size, it doesn't make you look better. In fact wearing the RIGHT size can actually make you look skinnier (read:no lovehandles).  Although this pair shows of my curves (which is rather rare), it's still a pair of FunFunFun culottes which you can wear on many occasions.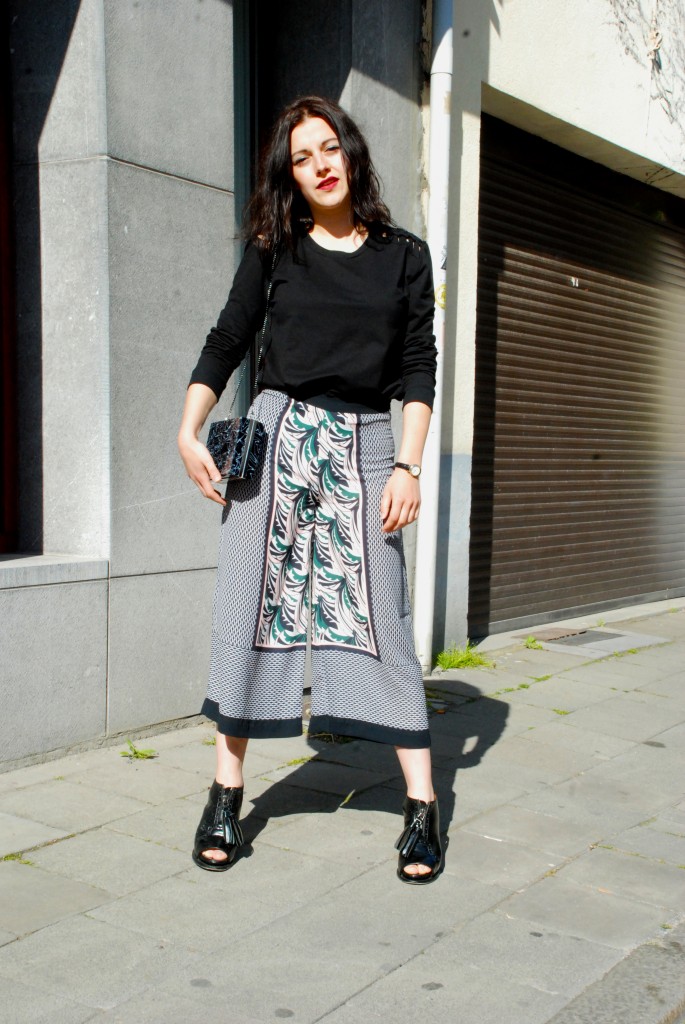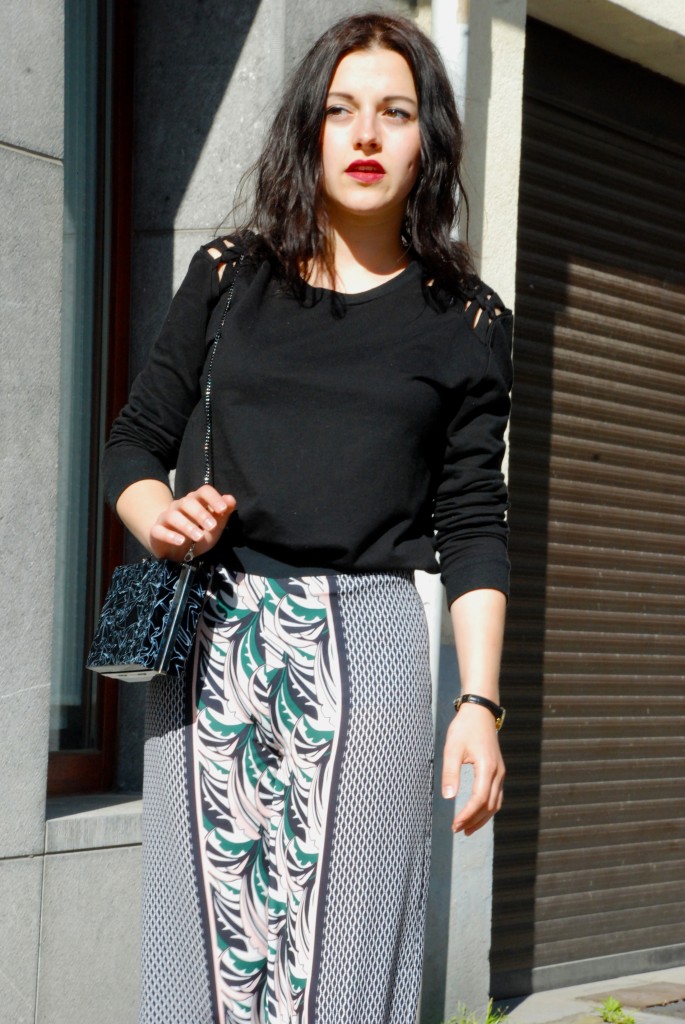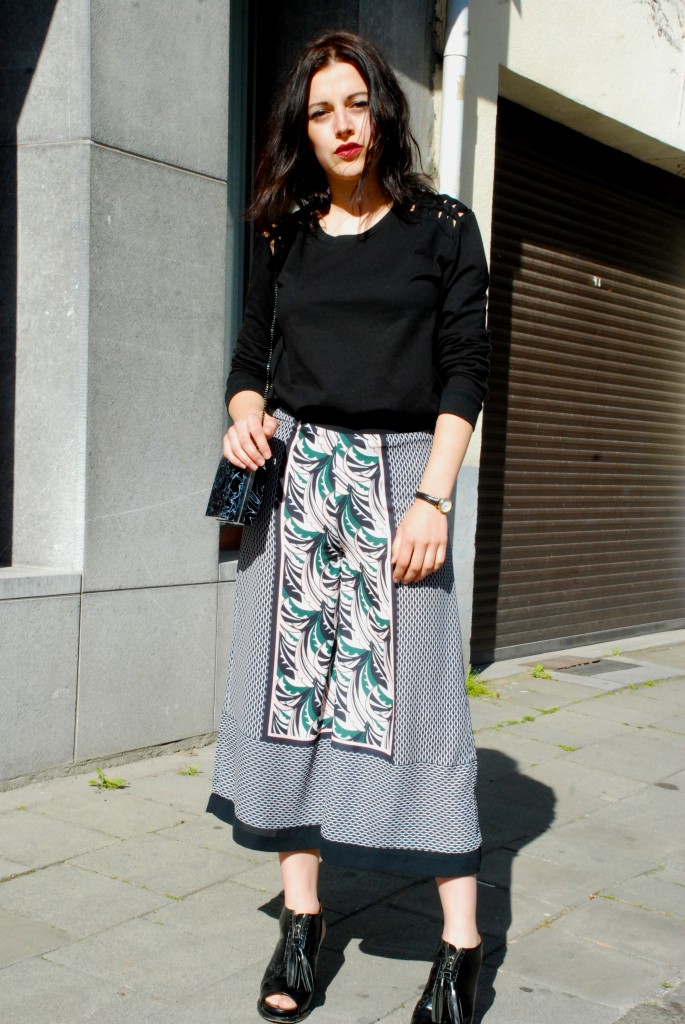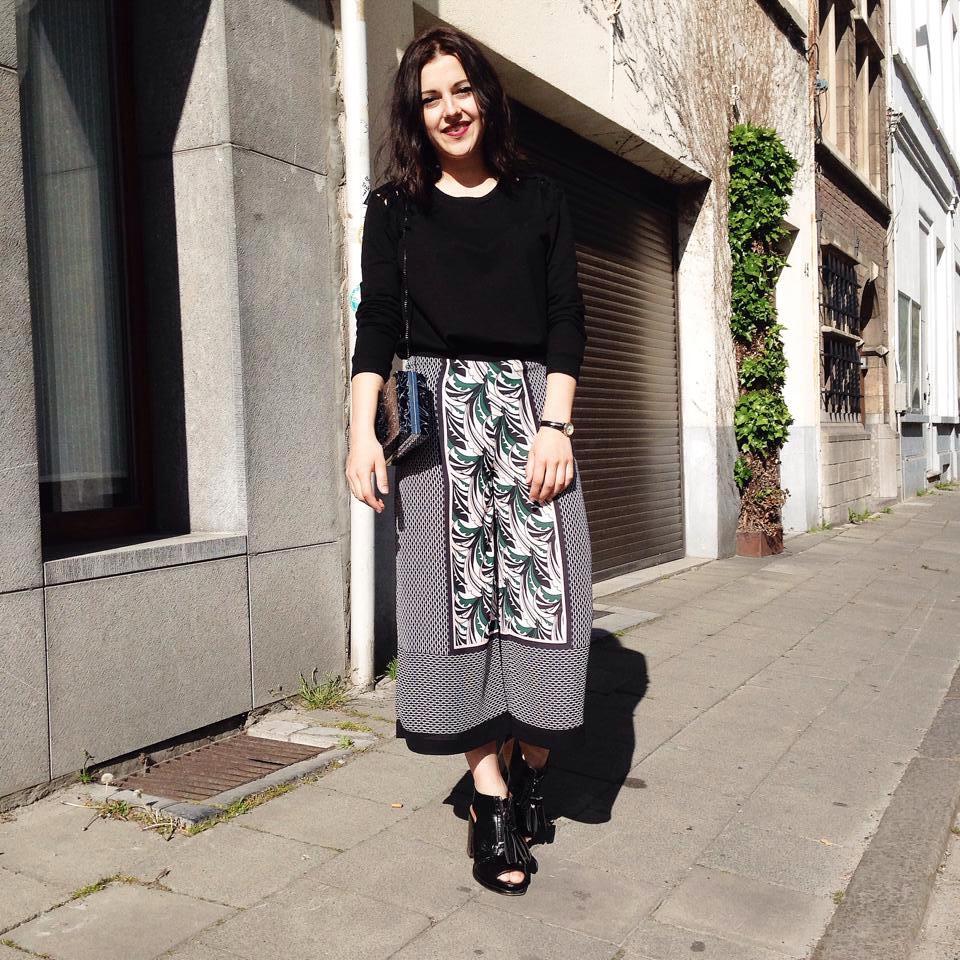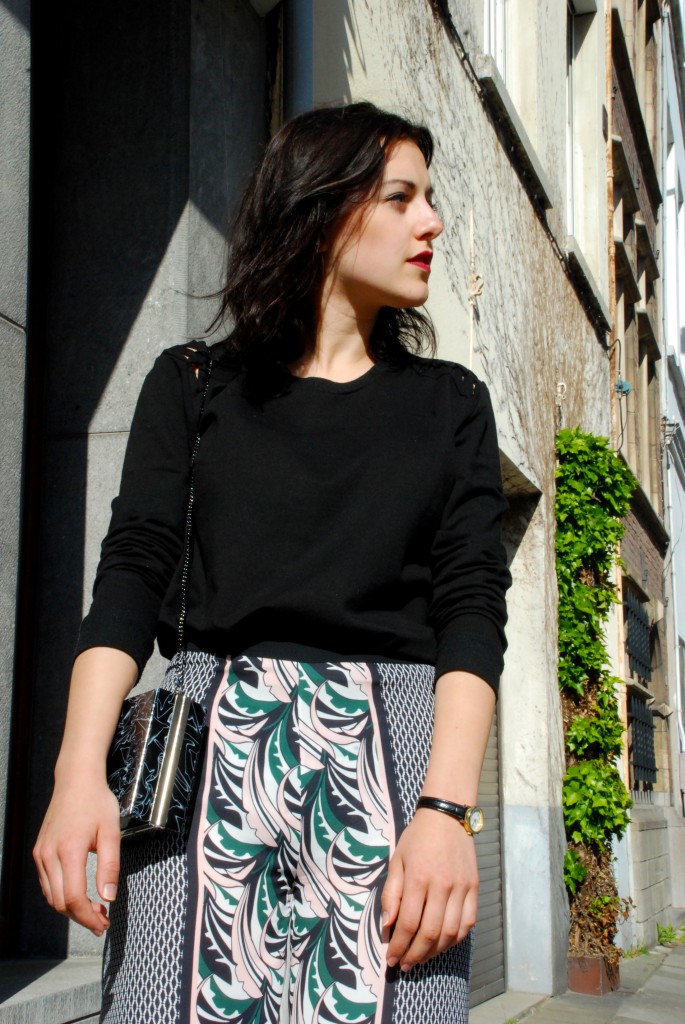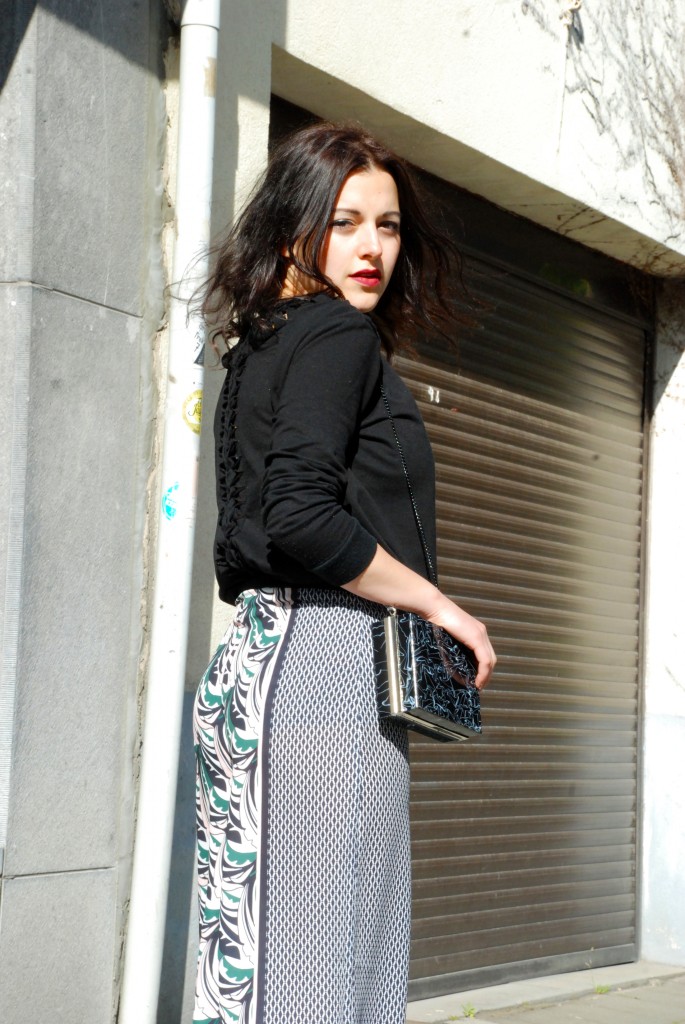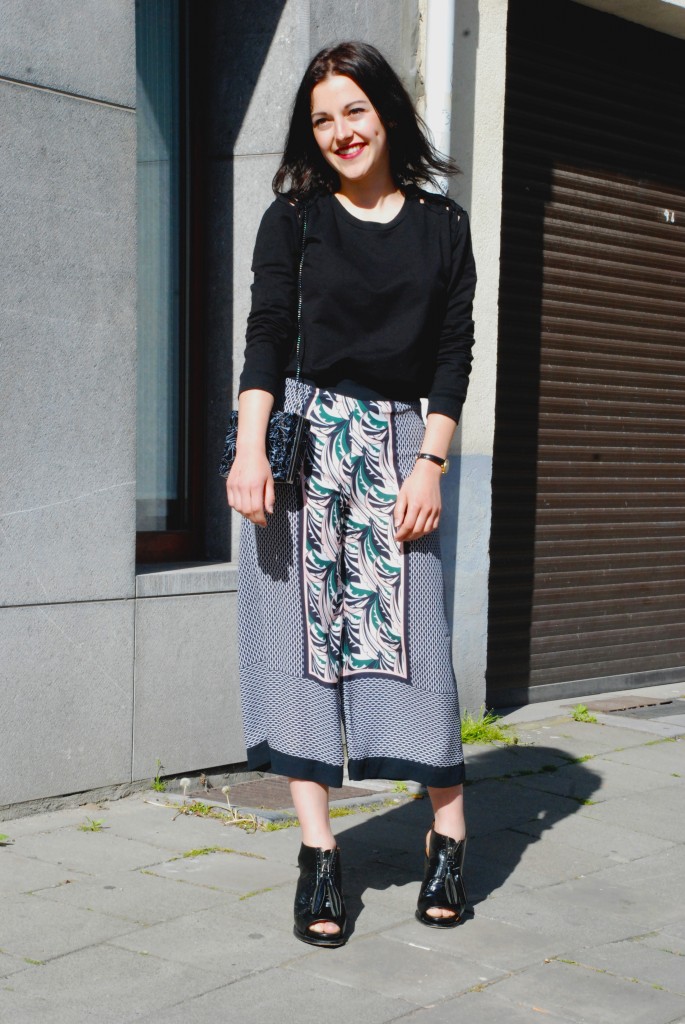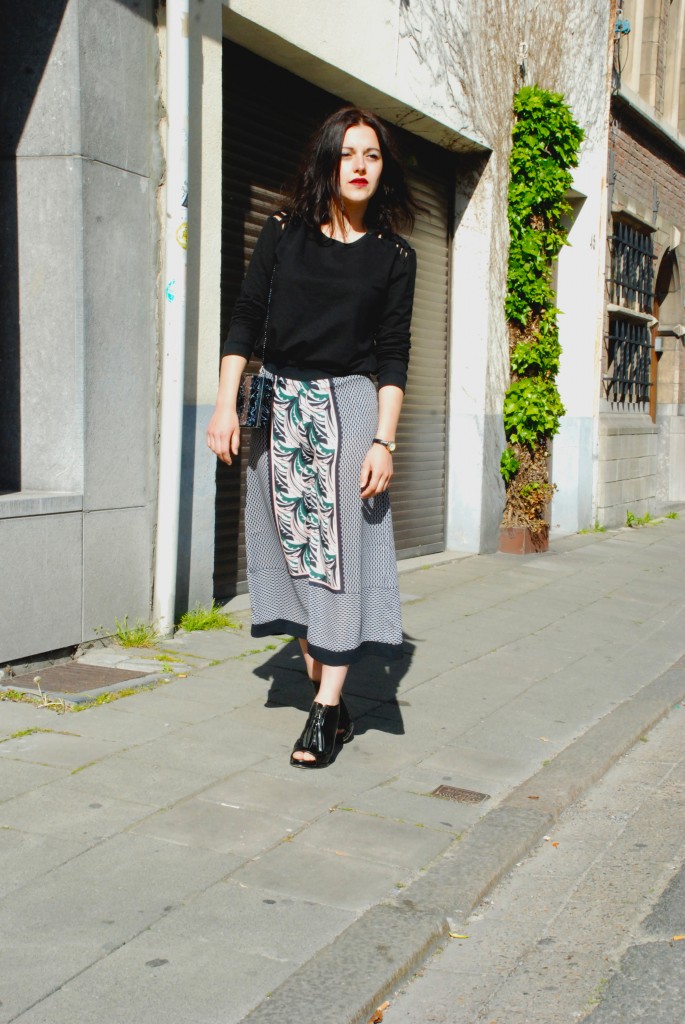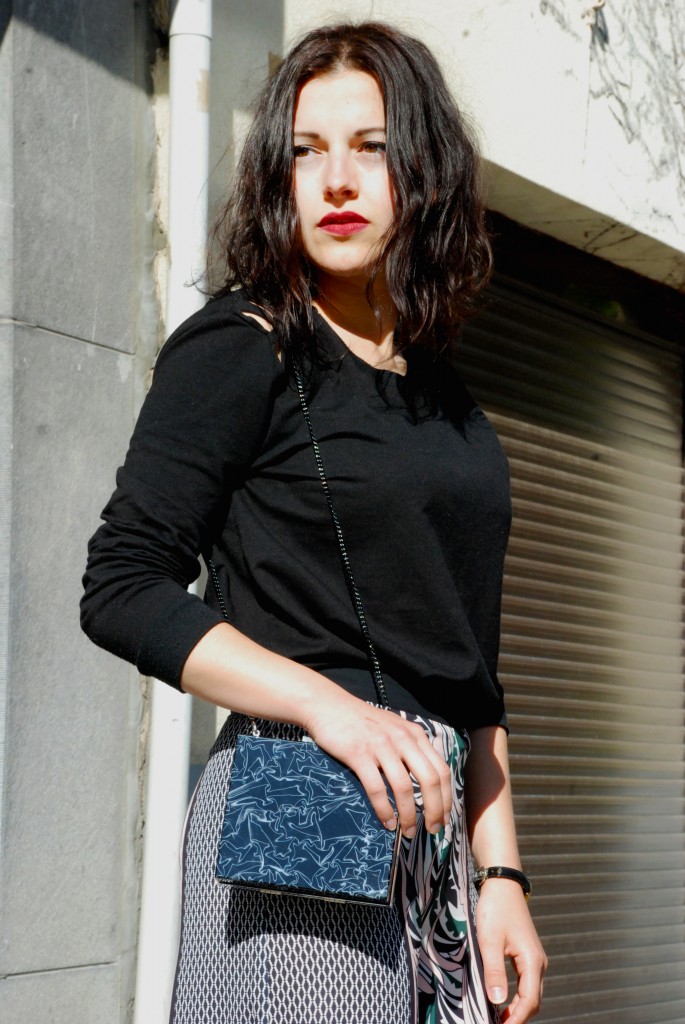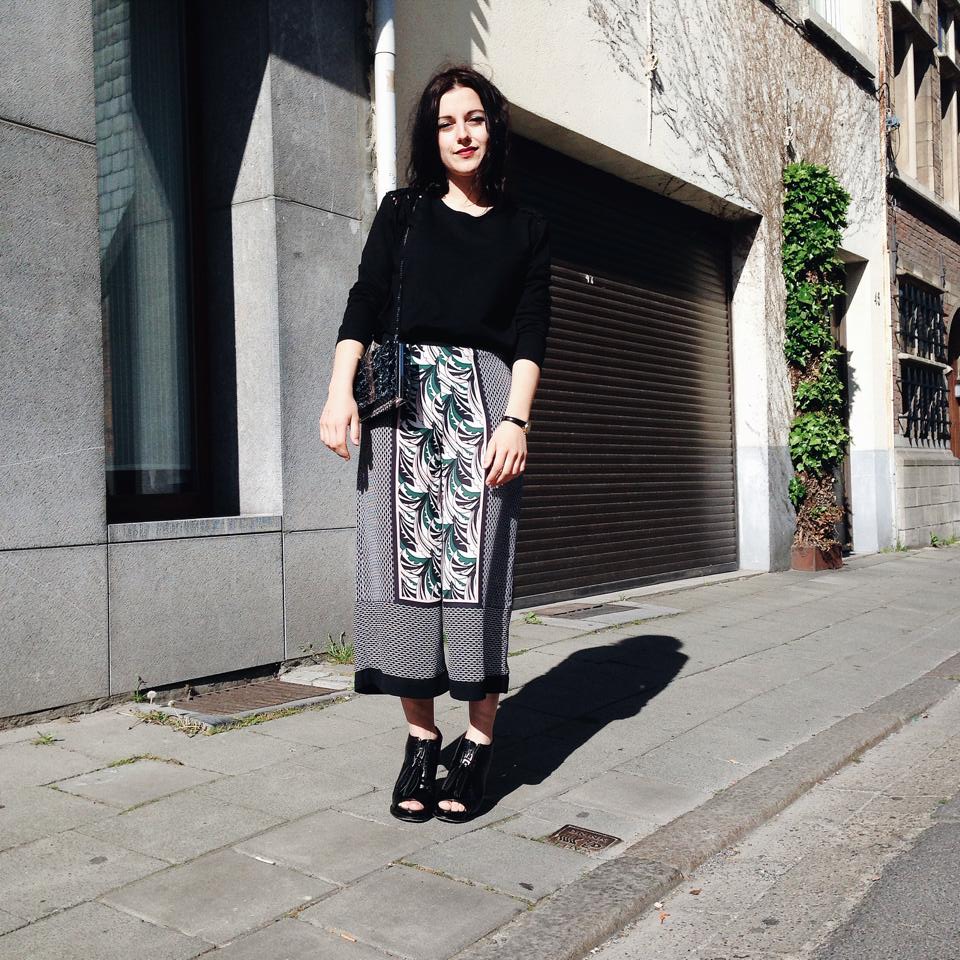 Sweater: Urban Outfitters
Culottes: Warehouse
Shoes: &Otherstories
Bag: Zara