Something old,
something new,
something borrowed,
something blue,
and a silver sixpence in her shoe
This rhyme does not only count for bridal wear. There is also a fashion kinda sense in it.
Something old: Vintage. Vintage nowadays is more than making a statement. With Vintage boutiques poppin' up everywhere the image of old, crappy, cheap clothes is now gone with the wind. And with the SS16 runways full of vintage inspired pieces there is no stopping this Vintage revival.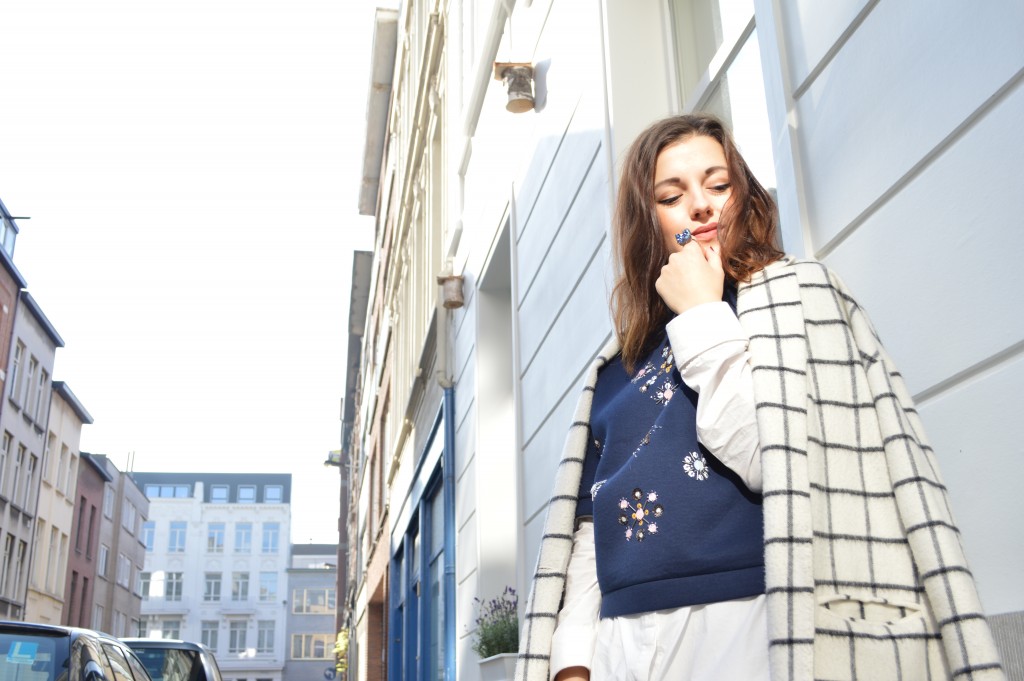 Something new: We all need something new and us girls buy something new way too often, but life is short right? Now that 2016 is here, maybe you have to realise it is time for a new you. A better and improved version of your stylish self.
Something borrowed: Go on a fashion hunt in your boyfriend's, mother's, father's and grandma's closet. You never know which treasures you'll find. But to give you some guidance: go get that boyfriend jeans in your boyfriend's closet. In your mother's and father's you will find some chique white shirts, colourful and nicely cut blazers. Don't even think about skipping your grandma's because here you will find long statement coats, beautiful leather bags and cute over the knee skirts.
Something Blue: Choose navy this season. Royal blue is a great alternative when you are trying to step out of your black comfort zone.
Silver sixpence: Scratch sixpence and let's go with silver. Silver is great for embellished accents but is even better as a garment on its own. Don't let silver scare you, for starters try combining a silver blouse with a casual black pants. Walk passed gold and embrace a silver statement. See it as a silver lining to your outfit.
Shirt: Secondhand shop
Navy sweater: H&M
Silver pants: Asos
Coat: My mom's
Bag: Paul's Boutique Benelux