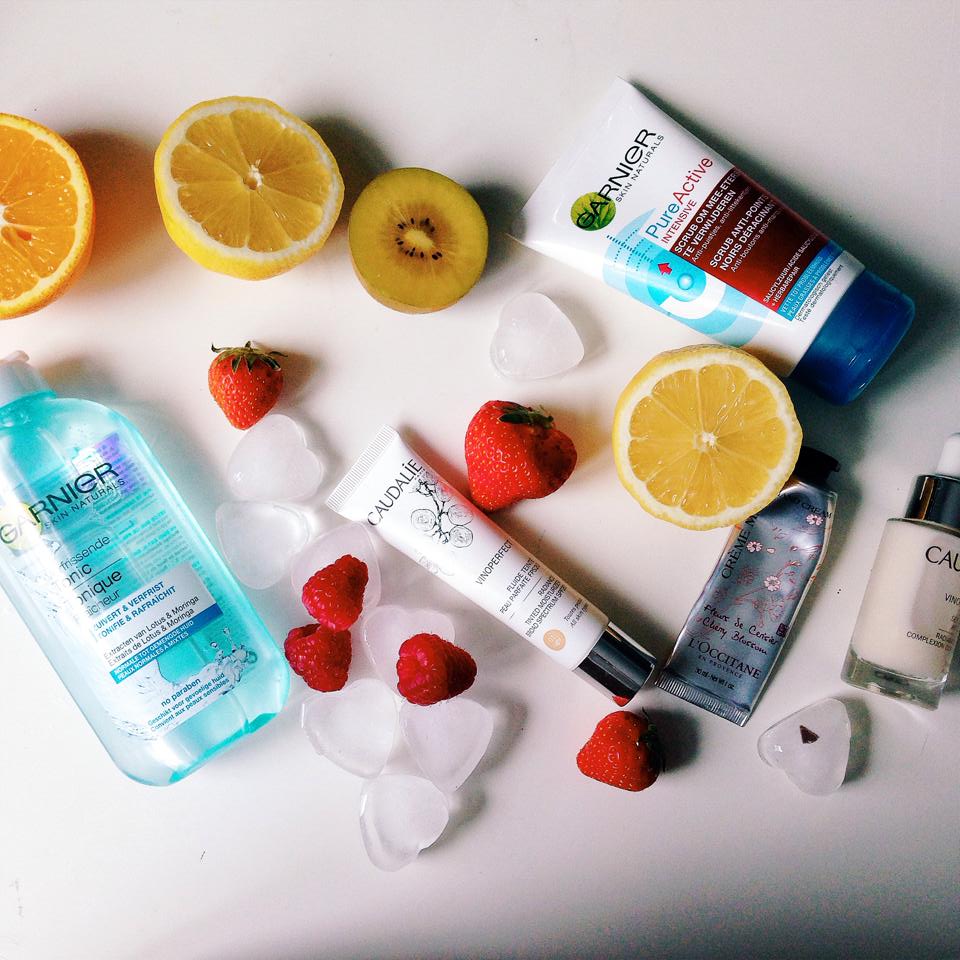 Flawless skin, aren't we all craving that? If your only beauty routine consist of washing your face with water (like I used to do), I have some new products for you to explore. Let me introduce to you my favourite skin care products! Ever since I experienced the benefits of using the right skinproducts my face looks 15 years younger! So to speak.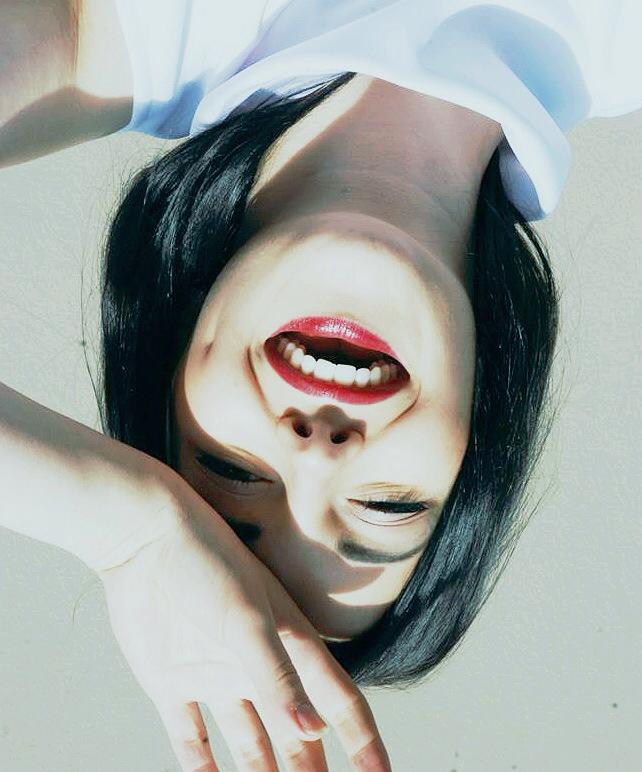 Facial scrub
A very important regimen you should really follow is to scrub your face! Facial skin is very sensitive (think acne, darkspots, dryness). But a scrub removes the dead skin off  your face and reveals a fresh looking skin. I've heard many times that srubbing your face toomuch can cause damage to your face. Well, I use this scrub 3 times a week. It's very important to find the right kind of srub with proper ingredients who can benefit your skin. That's why I use this Garnier Pure Active scrub. When you scrub your face with it it's almost like you're rubbing it with mint! The freshness is unbelievable, and when you wash it off the minty feeling lasts for a while.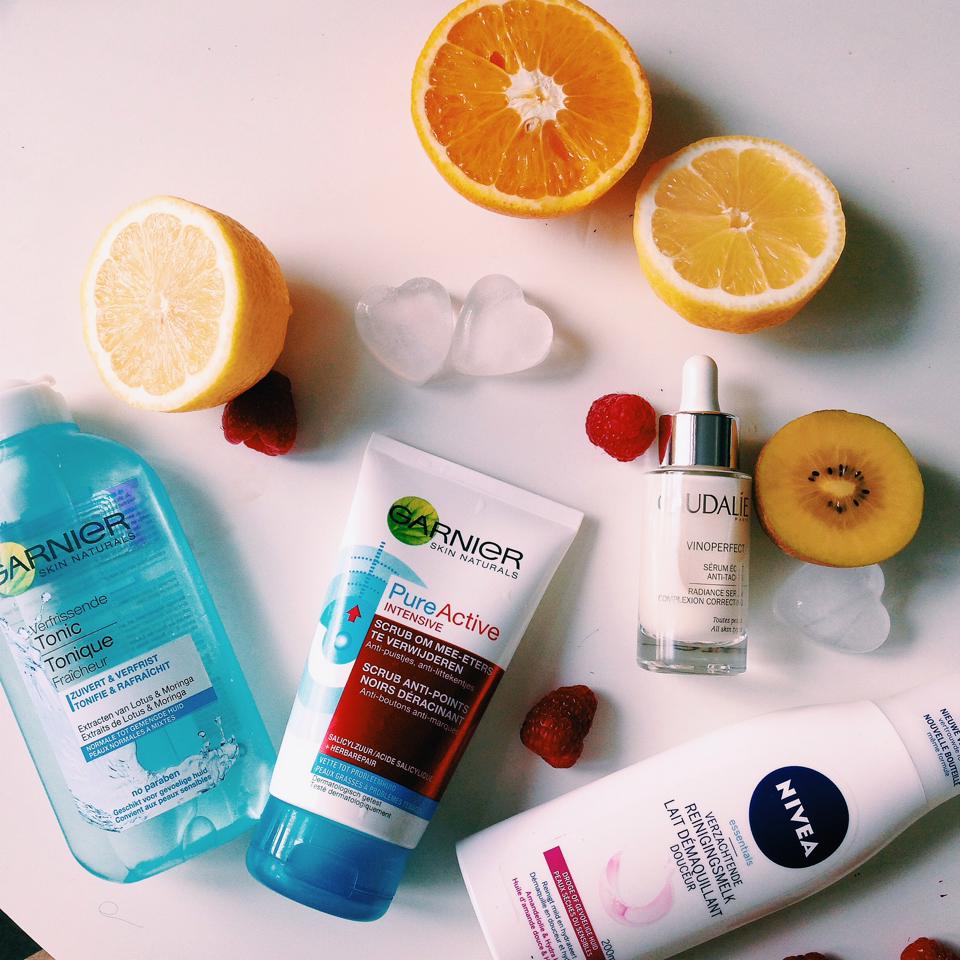 Tonic
This tonic is also one of the Garnier collection. I often use it after the scrub. I also use it when I come back from a party (or so) but when I'm waaaay too tired to clean my face properly. Don't get me wrong, I ALWAYS remove my make-up, but I feel like my face needs something more after a night of wearing more make-up than I'm used to. So after I use the cleansing milk, I apply the tonic so that my face feels extra fresh and clean.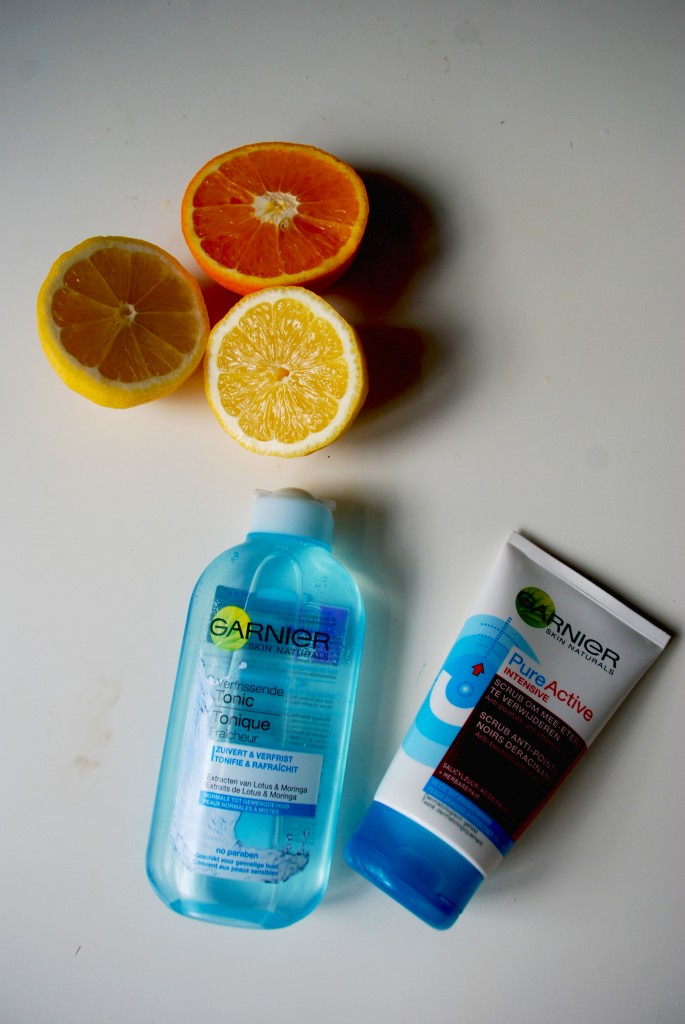 Daycream
This TheCream daycream is 100% Natural 0%Bull. ThePinkCowBrand's range is based on Colostrum (the first milk given to mammals after the birth of their young) which kick-starts your immune and cell regeneration system. In my opinion it's very important to use natural products because there are way too much toxic elements in most creams. This 100% Natural product is a magnificent cream (with a cute design) and is definitely worth trying!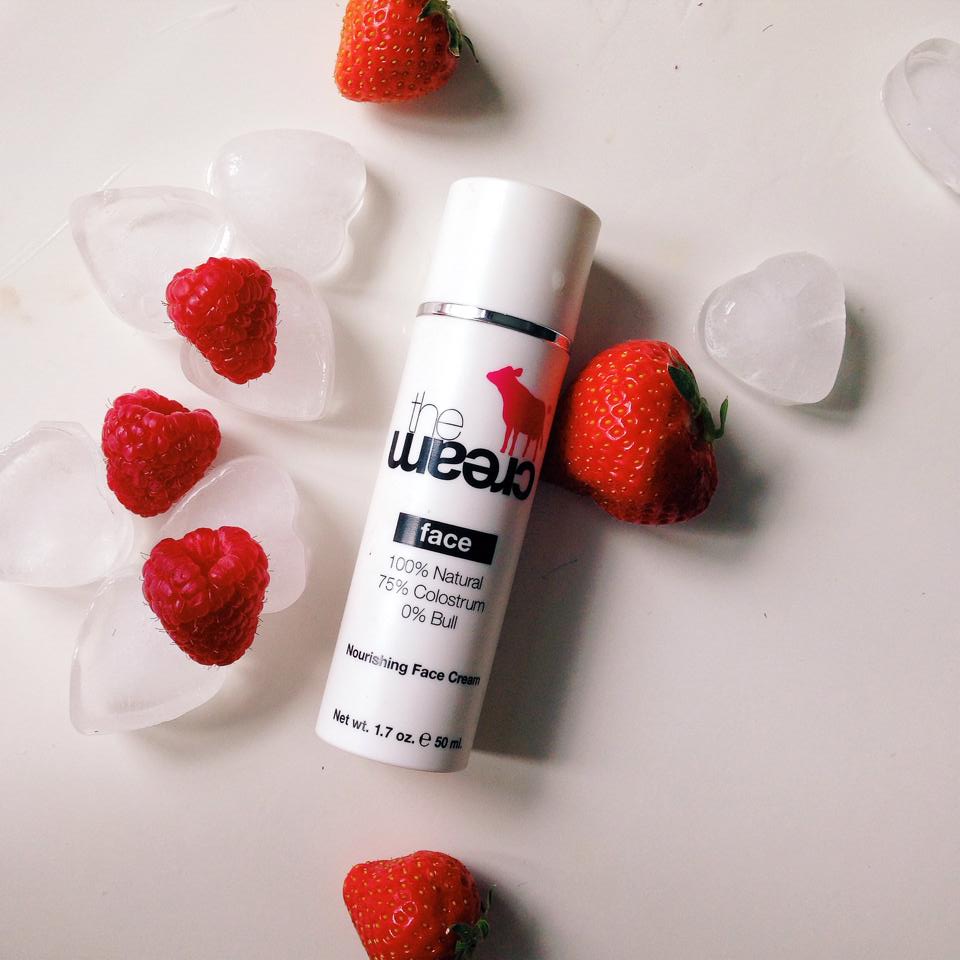 Argan oil
Have you every heard of argan oil? Well, I haven't, not before I went to Marrakech. You can use this 'liquid gold'  for your nails, body and hair. Sounds to good to be true? I tested this natural oil from the argan tree and it really does work. Argan oil is a great product to calm frizzy ends. You can also apply the oil to your face and it will become smooth, clear and radiant or you can use it on your nails to make them stronger. I suggest you use the oil during a massage, your skin feels great and the scent is very relaxing.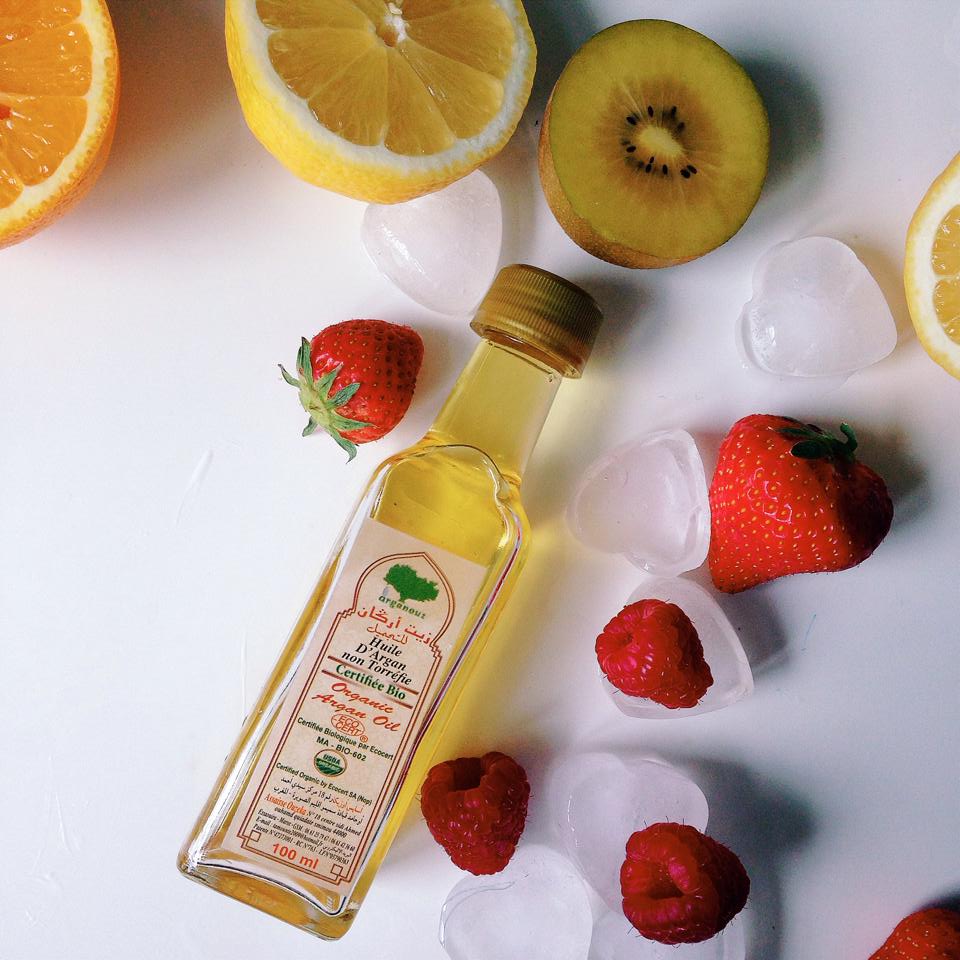 Handcream
I have this L'Occitane cream for a long time actually, but I don't use it very often. Which is a shame. When I do use it, during wintertime, I love how it protects my hands from cracking and chapping. It also offers more moisture so that my hands still feel soft during these cold months.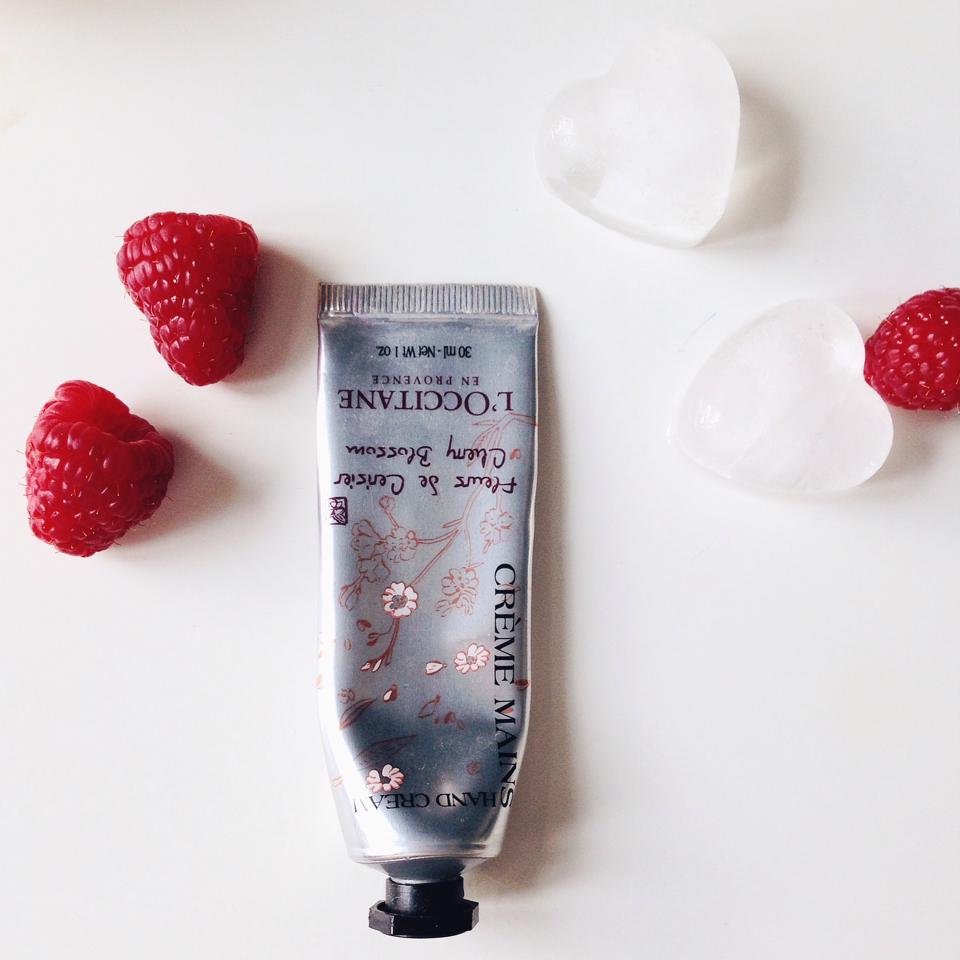 Cleansing milk
I guess you already know what this is for. I use a Nivea cleansing milk for sensitive skin, not that my skin is very sensitive, but you know, precautionary measures. All my make-up comes off really easy, but for your eye make-up I suggest you use a different product from the Nivea range. They  have make-up removers who are specifically made for removing eye make-up.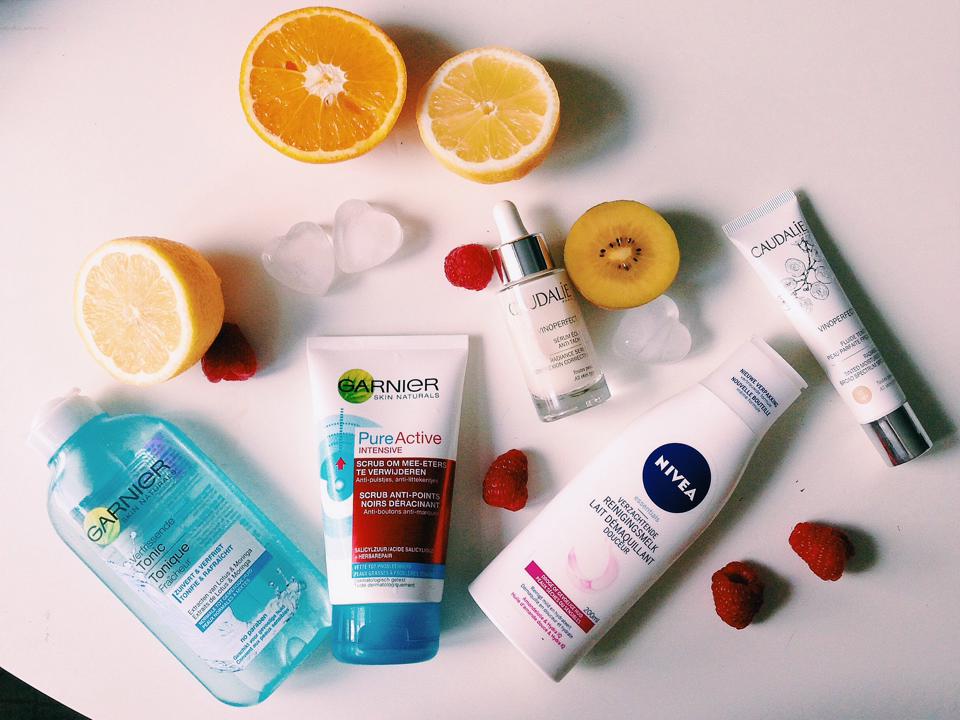 Now my NEW LOVES: Caudalie serum & Caudalie fond de teinte.
'Au revoir les taches', that's the catchphrase of these products. The Caudalie vinoperfect serum is an easy to apply product, it makes your skin smoother and it instantly looks radiant. It corrects spots and it prevents that they occur again. This product is made of hydrating squalane (from olives), Vineferine and mint. I've been using this product for a week now and I'm very pleased with the results so far, a brighter and luminous skin.
The Caudalie fluide teinté is AN ABSOLUTE MUST HAVE. I usually don't wear foundation, but when I do I want it to feel light and at the same time I want it to cover up my imperfections. And that's exactly what this product does! My face looks superior and super natural at the same time. Another thing this product boosts is my self esteem, just knowing my skin looks effortless makes me feel more comfortable. Amazing what a good skin product can do, don't you think? 😉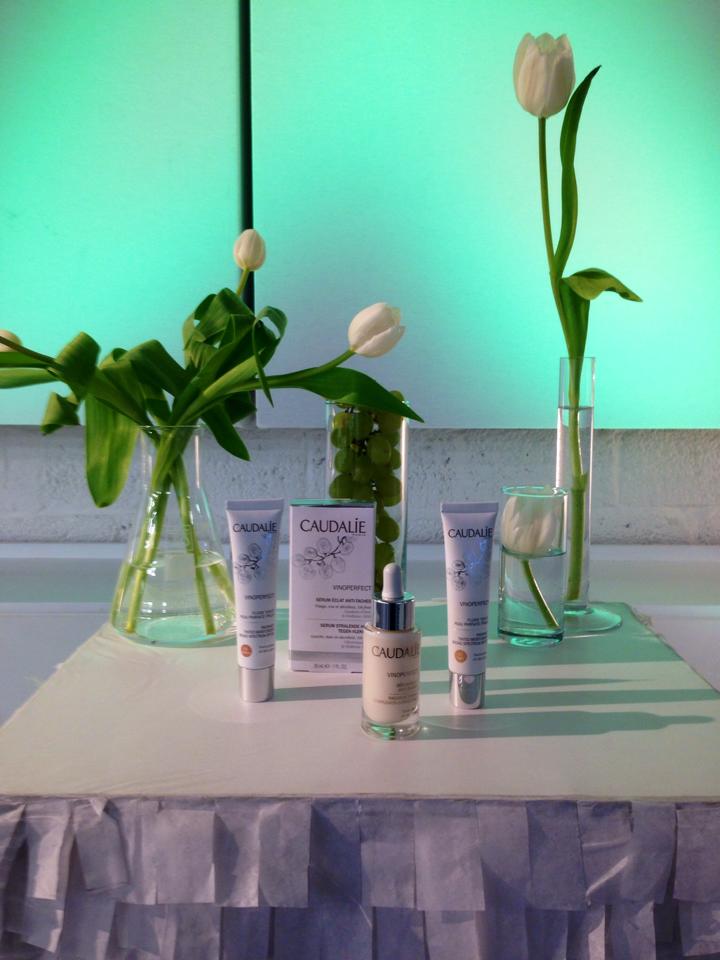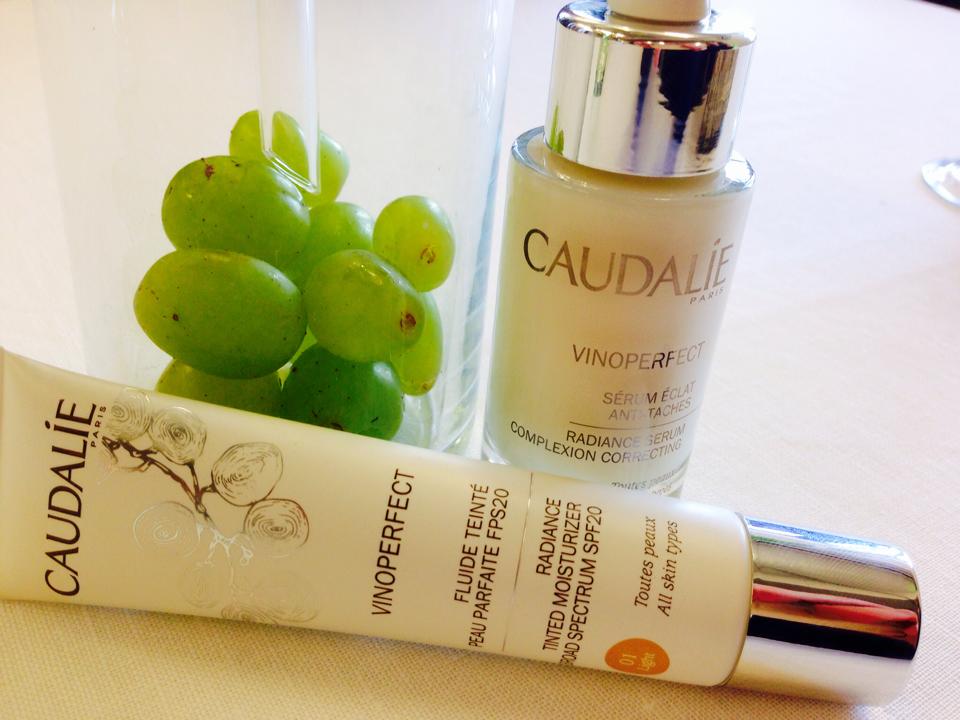 But there is more, Caudalie presents a wide range of products an they're all equally great.