When I'm leaving my warm and cosy nest to go outside and get some shit done, the winter temperatures always get the best of me. A cold breeze and freezing temperatures. I just litteraly feel my skin cracking. I hate the dryness that winter brings along, that's why it is important to provide your skin with some extra hydratation. You've probably heard that a thousand times, just like me, but what is the best way to do so?
Water

Tip numero uno, the famous drink enough water. I think this tip is mentioned sooo many times and in almost every beauty ritual that I'm getting dizzy of it. But there is a truth in it. Do like me and put a bottle of wonder beverage in your bag and take it wherever you  go. Try to drink at least 1,5l water a day.
Eat Healthy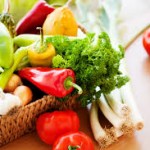 Also one of my favourites: Eat healthy. There is a lot of explaining when it comes to healthy food but do we really remember all that? I'm just going to give you the essentials you need, the right foods to eat. Add foods like salmon, walnuts, olive oil, beans,.. they contain some kind of fat which hydrates your skin the best way.
Try this recipe for some Thai Salmon
Moisturize Moisturize Moisturize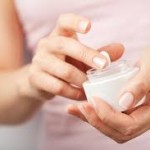 Use a facial moisturizer. The best way is to first apply a light weigth lotion, let it penetrate your skin and wait five minutes. Than apply your moisturizer so your skin feels extra soft and is proteced during the day. Your skin needs a different type of regime at night. It is better to use a oily substance or an oil based cream that provides your skin with the hydration it needs.
Top moisturizers: Clinique – Moisture surge, Olay – UV Moisturizer, Caudalie – Moisturizing mask
Use Sunscreen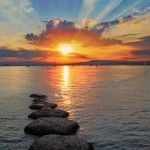 Although you can't see the sun directly, it is still usefull to use some sunscreen during winter time. It protecs your skin because winter sun combined with snow glare can damage your skin too.
Handcream
Give your hands a helping hand. The most awfull feeling I can imagine during winter time is cold, dry hands, they just really hurt. Because the skin in thinner on your hands it is important to use some proper handcream.Apply it in the morning and before going to bed. Also wear gloves when you are going outside.
Your own DIY Handcream
Avoid super hot baths
Are you fan of taking a super warm relaxing bath after a cold stressful day? Me too. But I'm sorry to break it to you,  you're not doing your skin any favour. Because of the super hot temperatures you are damaging your skin more than you think. Apparently a cold shower is good for you blood flow and hair. Plus it works better than a cup of coffee.
Lipbalm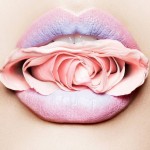 Keep those lips kissable. A lip balm should be a basic in your bag. Cracked lips aren't pleasant to have and not at all to kiss. By applying a good lip balm you can avoid this problem. But watch out there are a lot of girls who get hooked by that balm. Applying in too much can cause a deregulation from the natural fats that your lips produce so you'll end up with cracked lips again.