Charlotte Tilbury, is a woman who know what she wants and how to get things done. So it's no surprise that de Bijenkorf wanted to work with this foxy redhead.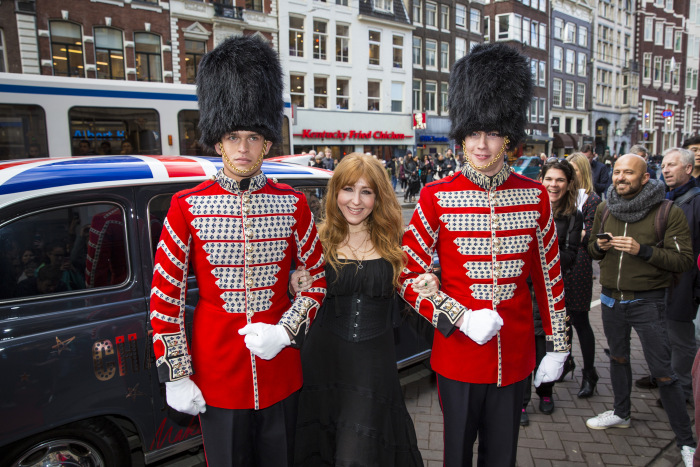 Mrs Tilbury is a make-up artist and have been working in the fashion and beauty industry for over 25  years. Growing up in a creative family she always knew that she wanted to do something creative too. When she discovered the strenght of make-up, she decided this was her calling. She believes that every woman wants to feel beautiful, powerful and sexy and that this goal is easy to achieve with a touch of make-up.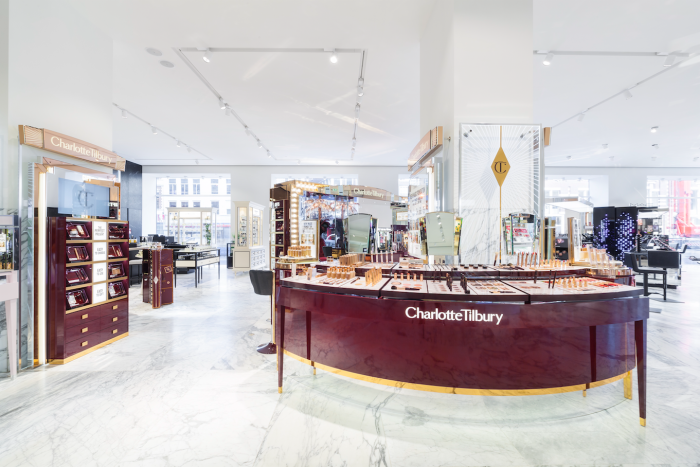 Charlotte Tilbury obviously earned her stripes in the make-up industry. Celebrities like Kate Moss Jeniffer Lopez, Penelope Cruz, Rihanna have worked with her as well as tons of other powerful and talented women. A couple of years ago she launched her own cosmetic line because there was a major demand for it. She won different prices and her beauty solutions have saved hundreds of women of looking tired and exhausted.
And the good news is that from now on you can just shop her cosmetic line at the Bijenkorf. Get lost in the new and improved beauty section in de Bijenkorf Amsterdam, where you can find splendid make-up collections from the best brands , including Charlotte's.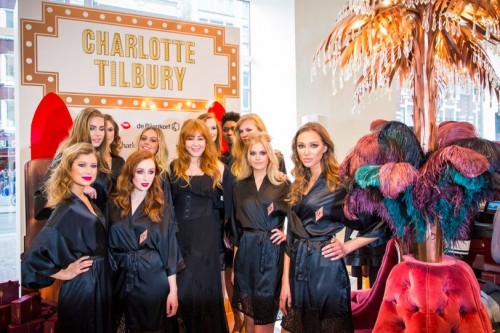 Before the big launch I had a chat with Mss Tilbury herself were she explained her vision. She felt like there was a major gap in the make-up industry and she decided to fill it up. By creating a whole make-up look (think lipstick, eyeliner, blusher, mascara, lipliner, lipgloss and eyeshadow) she makes it easy for every woman to get that catwalk look. Charlotte knows the struggle that the everyday woman has to conquer: does these make-up products really work well together? All those hours of trying out products until you get crazy, are over now (thank god). You can choose between 10 looks from everyday make up to a redcarpet ready look and all that in a total glam package coverd with celebrity lips. As Charlotte would say it: easy to choose, easy to use, easy to gift.
You can buy Charlotte's magic make-up solutions on www.debijenkorf.be! If you order before 22 Pm your package gets delivered the next day. Oh and for now shipping to Belgium is free!