Classy with a capital C.
After the coachella madness and boho overload, it is time to add a little bit of elegance again. When you want to present class, there are three things to keep in mind: the colour black, heels and red lipstick. An easy and managable mix for some, a tricky road for others. Class is perpetual and an eternal dresscode. So let me fill you in.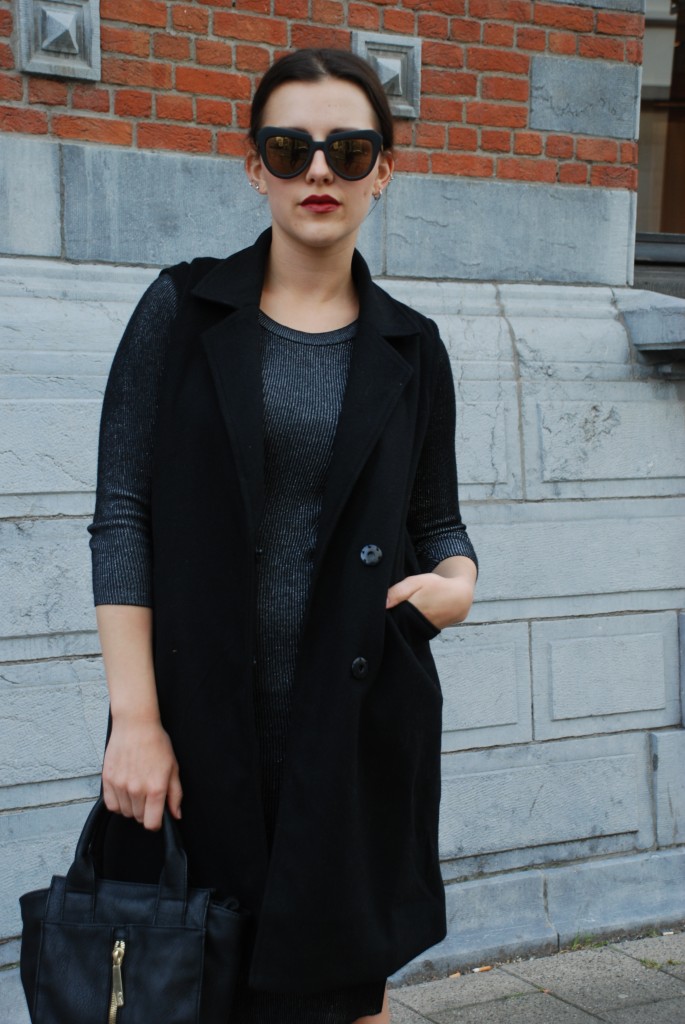 1.Black
Black is easy, safe and stylish. I love a good feminine, masculin mix so changing your LBD into black trousers is something we all should try some time. If you've been working your ass of in the gym just to get in shape for summer and you desprately want to show off them killerlegs there are still more than thousand options for you. Keep in mind that too short and too tight is always a no go and so is too wide and too long, for this look. If you are one of those cheeky girls who think black clothes are boring (PS:really?!) than you can always obt for a navy blue or dark grey colour with a silver accent, like I did.
2.Heels
They do not only add length, accentuate legs and make you look skinnier. They also make your confidence grow. Everytime I put on heels I feel like I'm going through a transformation from everyday tomboy to a woman PLUS they're pretty cute too. I understand that changing your sneakers for stiletto heels is a hard task to do. So don't. If you want to wear heels but you're not used to wearing it you should choose a thicker heel and a design that make sure your foot is properly wrapped in. Think about cute peep toes or leather cut-outs.
3.Red Lipstick
Every woman knows the magic a good redlipstick can do. A few months ago I read an article about a program who helped raped and mistreated women. When the organisation asked a woman what she wanted her answer was clear and easy. She wanted lipstick. This was unexpected because they just went through hell. When they asked the woman why, she said: 'When a man is going to shoot me I want him to realize they are killing a gorgeous and strong woman'. This story is trapped in my mind forever. It explains how much more the iconic red lipstick stands for than just a make-up tool.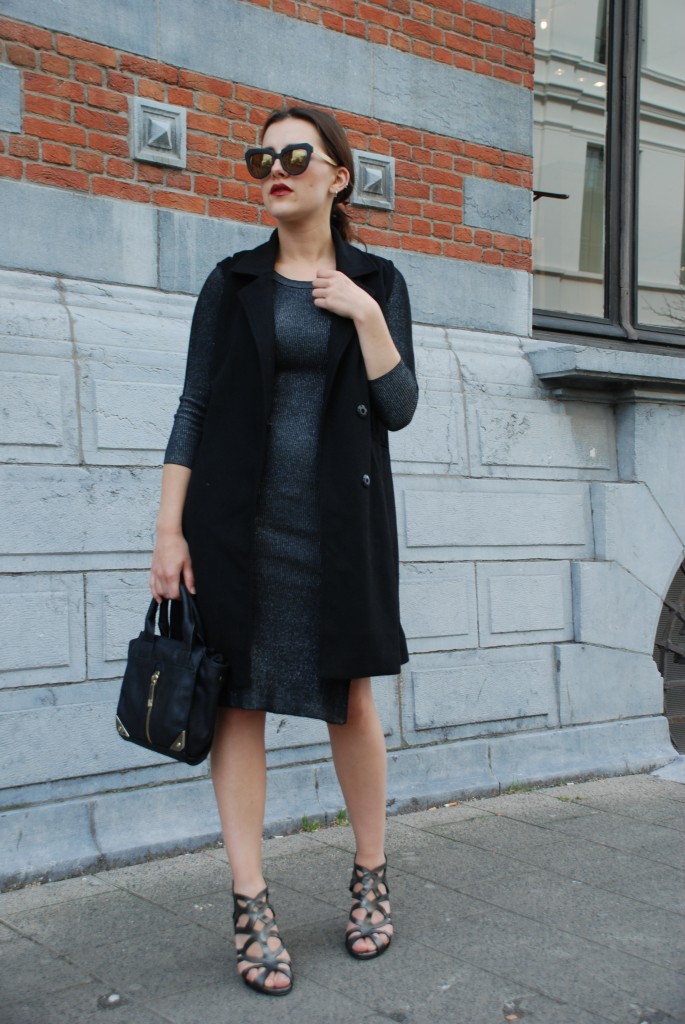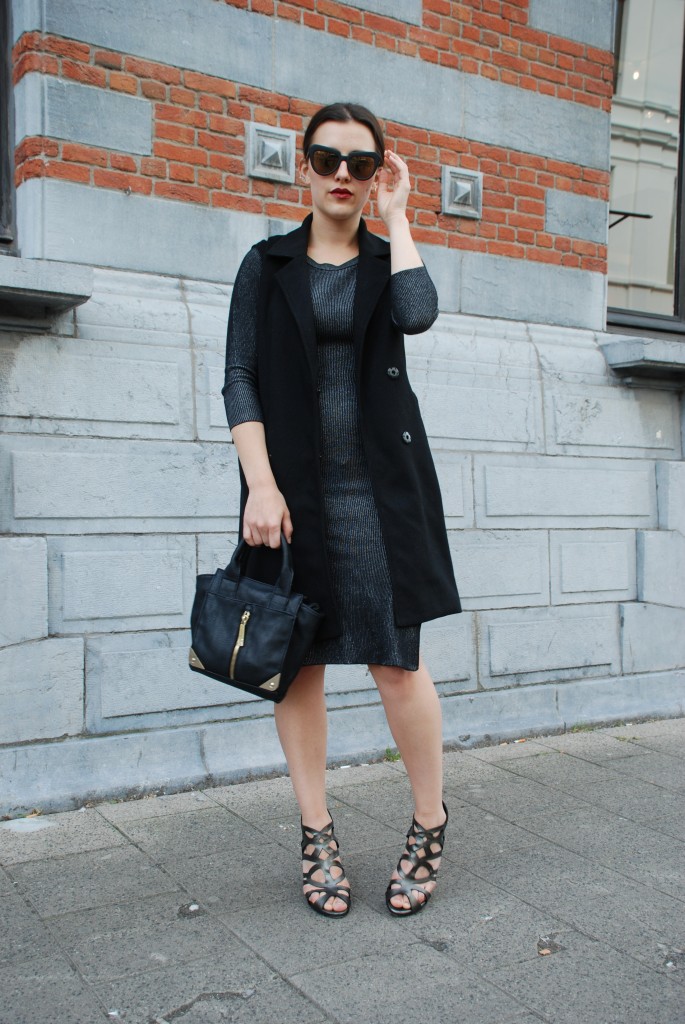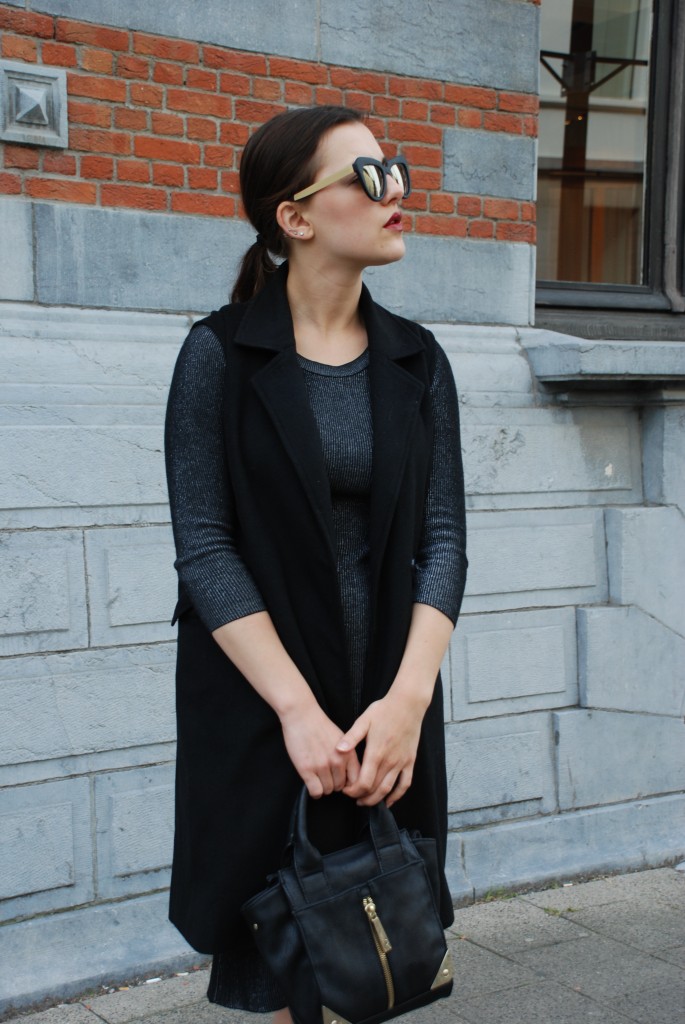 Classy doesn't mean boring. I'm wearing a ribbed grey-silver dress with a side split and to make it edgier I combined it with a sleeveles blazer. Shoes are such a big thing in my life and these Avance shoes are just a dream. They are super elegant due to the chic design but yet really really comfortable. You could easly walk five hundred miles with these beauties. On my lips I'm wearing a red shade from NYC which is really great as a low budget lipstick. I found my sunglasses at Komono, they also have super stylish and affortable designs.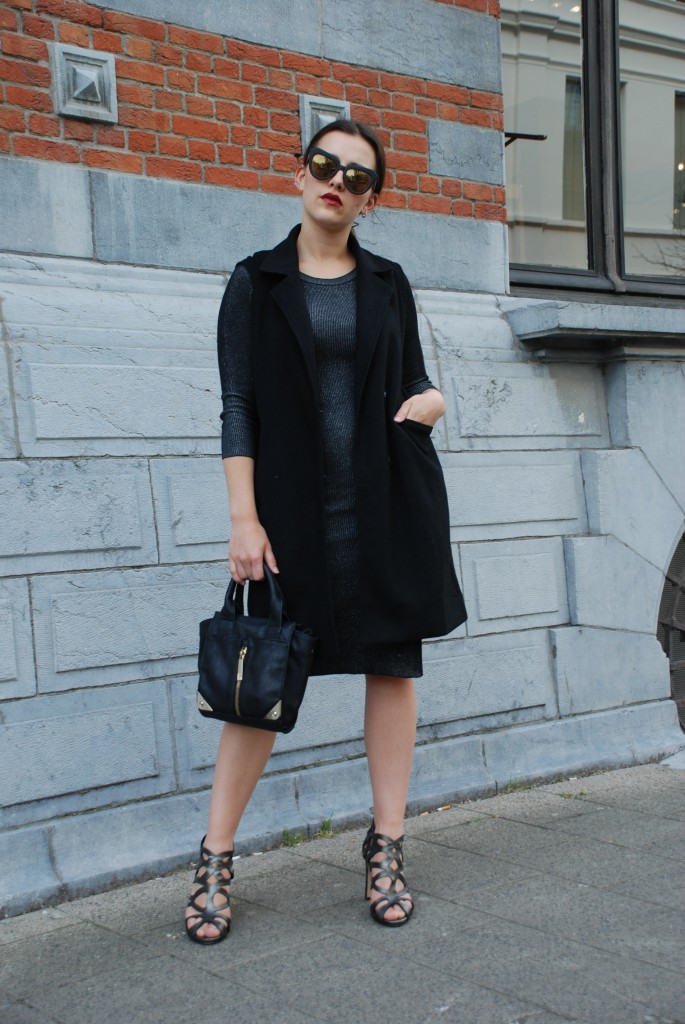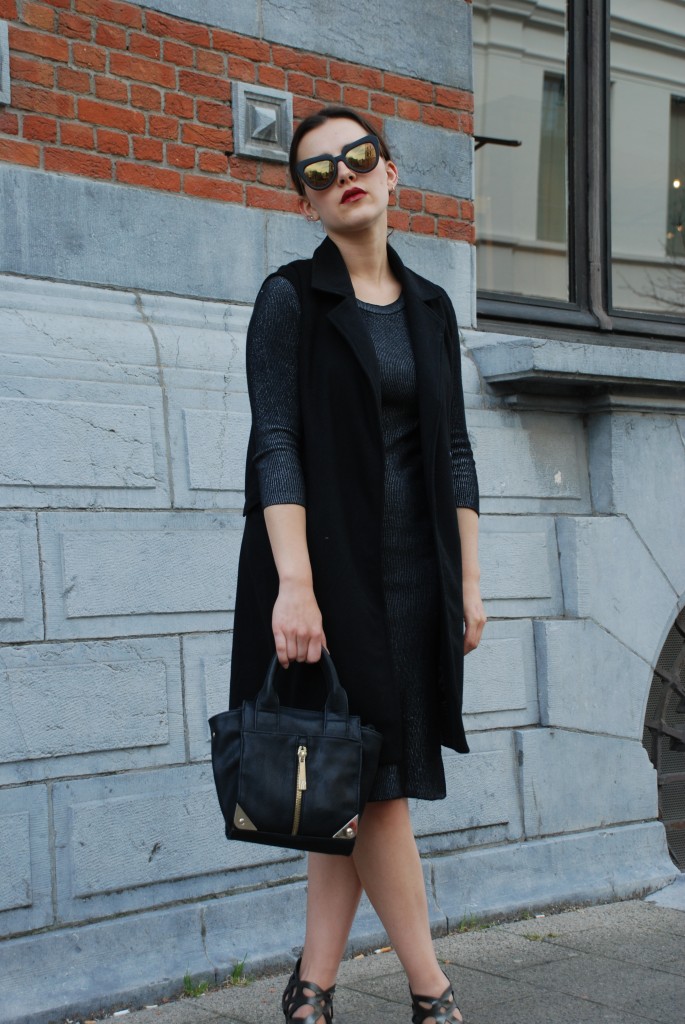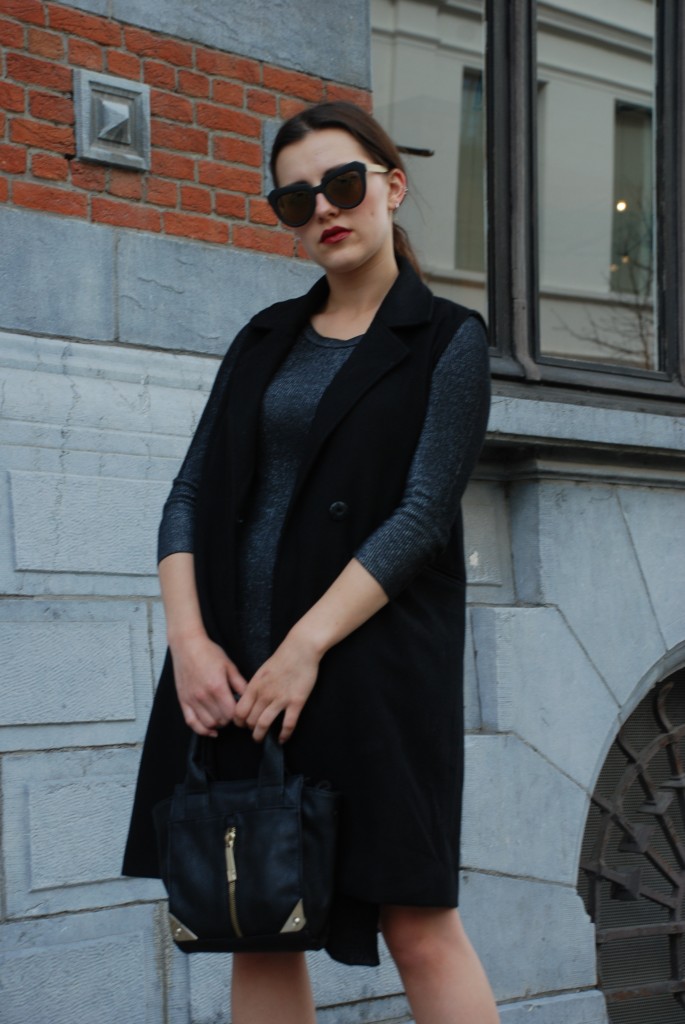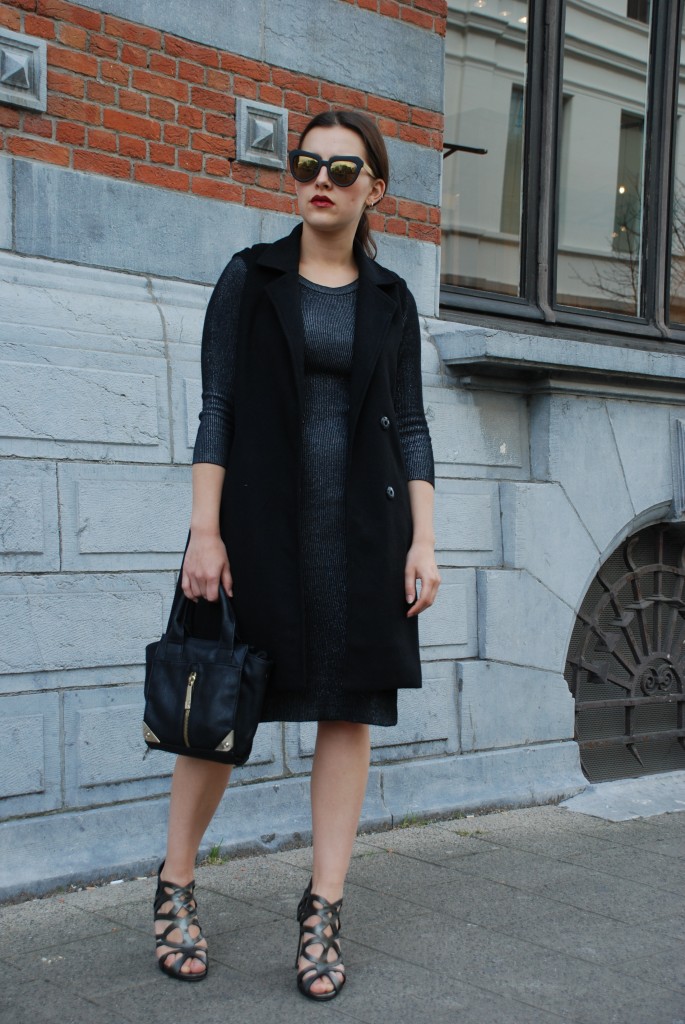 Dress: Bershka
Sleeveles blazer: Launchroom
Shoes: Avance www.avanceshoes.com
Sunglasses: Komono