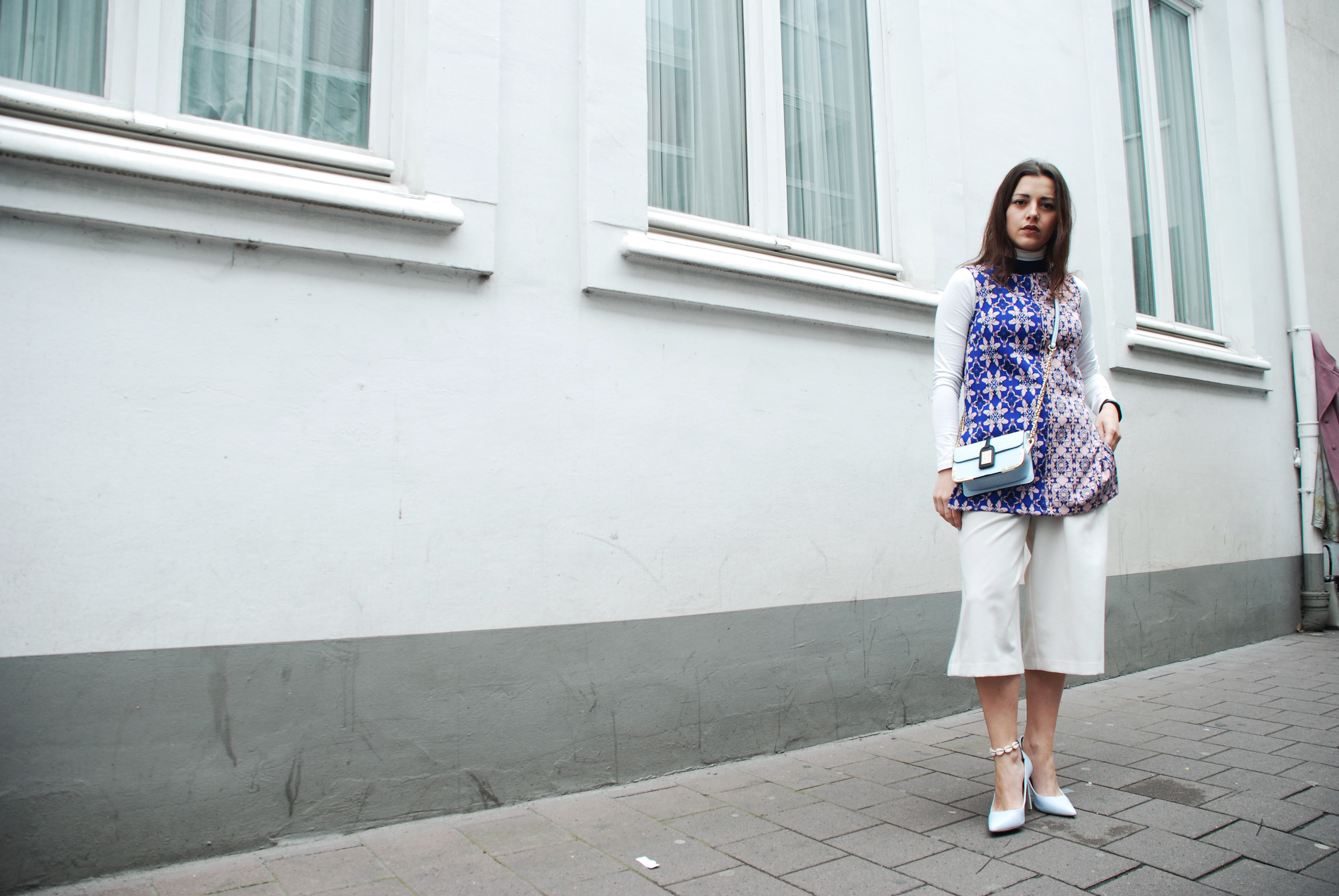 Anybody else who remembers when white skinny jeans were a big trend? And anybody else who remembers only skinny, really tall people could get away with it? Ever since, I read hundred of articles about how to wear white pants. After an amount of time the white pants moved into the background and another garment was the talk of the town and many more how to wear articles followed.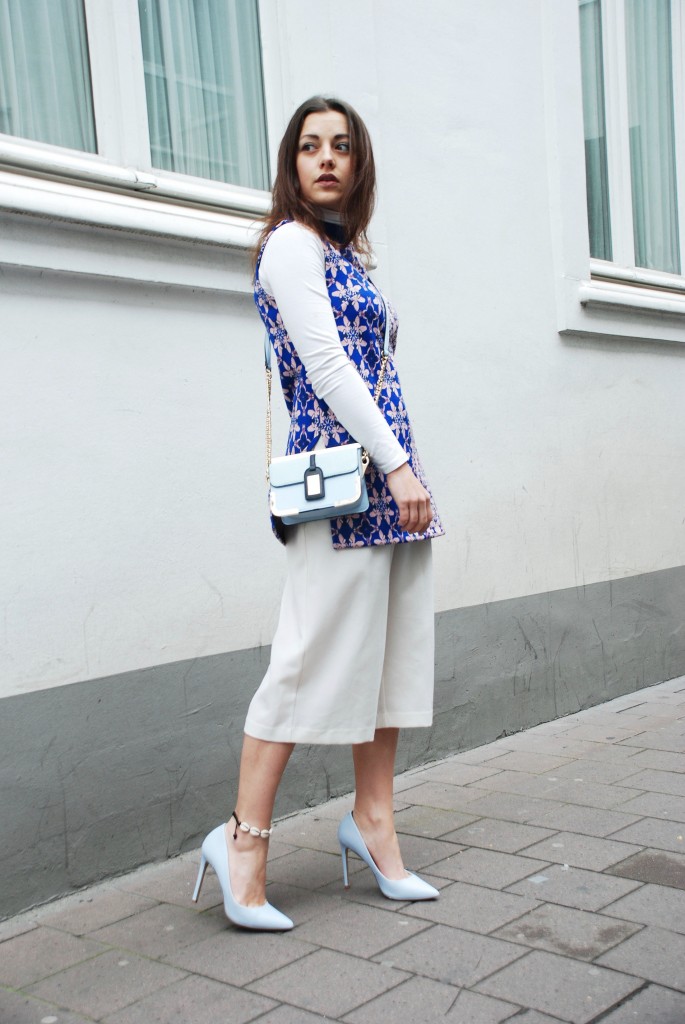 And now I started to wear white pants myself and apparently I'm not the only one. Yet again I see articles popping up about how to wear white jeans and how hard it is to wear white followed by a certain number of tips or combinations you can make with a white pants. Which is really ridiculous. White pants are easy. Try purple pants with yellow stripes and orange dots. Now that is hard. discussion closed.
Almost everybody who know me also knows that very rarely you would see me in white tight pants. The wider fit became a signature look for me. Reasons for that are 1 they look classy 2 they are way more comfortable and above all they are versatile. I wear them casual with sneakers and dressy with heels and a fitted top. Here I combined the white culotte with a white turtle neck. Because a dash of colour is always a good idea on a gray day, I'm wearing a printed H&M top over it. I love the blue and pink clashing and the way it looks kinda chinese inspired. I'm a huge fan of inserting culture in your outfits so I never say no to a foreign accent.