Ibiza. You can't pronounce it without paradise pictures/promiscuous party images popping up in your head. This magical island has a original vibe to it. Many people see it as this big party island, and although they have a few of the biggest clubs in the world, Ibiza is so so much more than just this -party all night- place.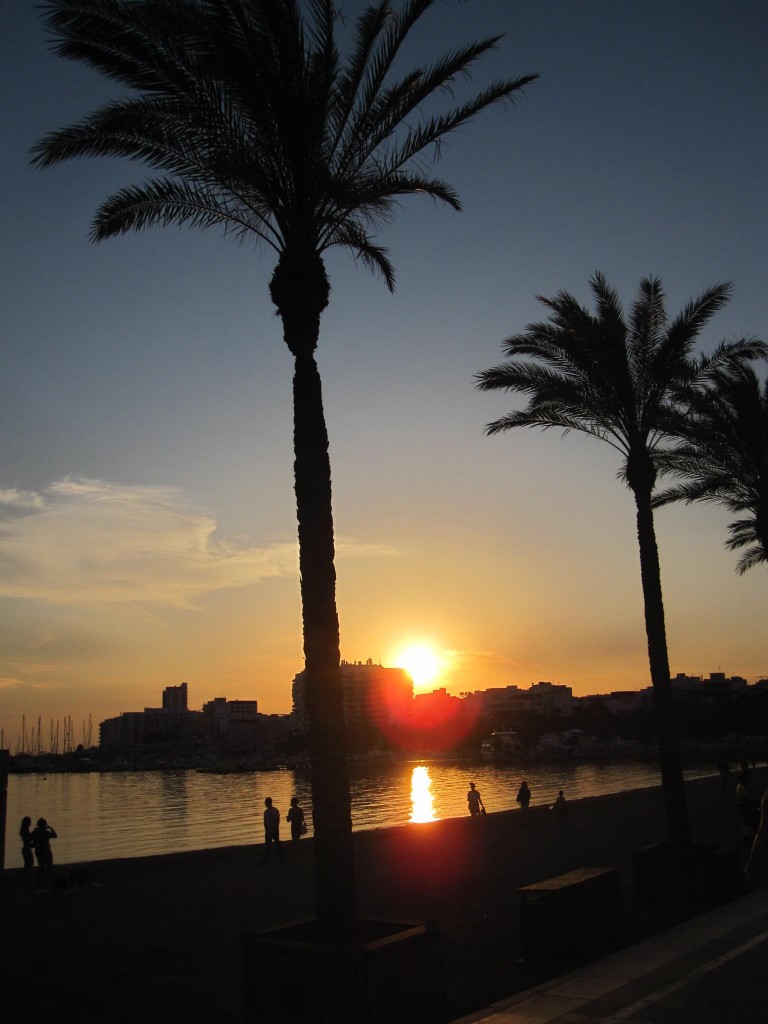 I have to admit that I also used to think Ibiza was this one big party island. Although in pre-ibiza conversations, I always mentionned the nature and magnificent beaches part. I don't know if I said it to convince the other person or myself.
But boy, what a convinced girl I am now. Ibiza really is a magical place. The people have this great mindset and the beaches are breathtaking. You can party hardy in the most exclusive and expensive clubs (think 13 for coca cola) but you can also find inner peace at Formentera, another island nearby or at one of the magnificent beaches on the island. If you go to Formentera (you have to take a boat), I suggest you hire a bike to discover the island, I did it and I hadn't drove a bike in over a year, perfectly doable. A must-stop is Las Salinas Beach, without a doubt the most impressive beach of the island, also the only one that I visited but I believe in my good taste. Not so into boats boats boats? Take a stroll in the old city and get a drink in one of the hundred cosy bars with devine sangria and an explendid view.
 Las Salinas
 Bar in the old city
Another great thing is the fashion. All this beach/hippie vibes really left their mark on the Ibiza fashionscene and on my after journey wardrobe as well. Loose fitted garment, romantic fringes, long flower dresses. Ibiza definetely brought out the most feminine side of me.
 Las Dalias, Hippie Market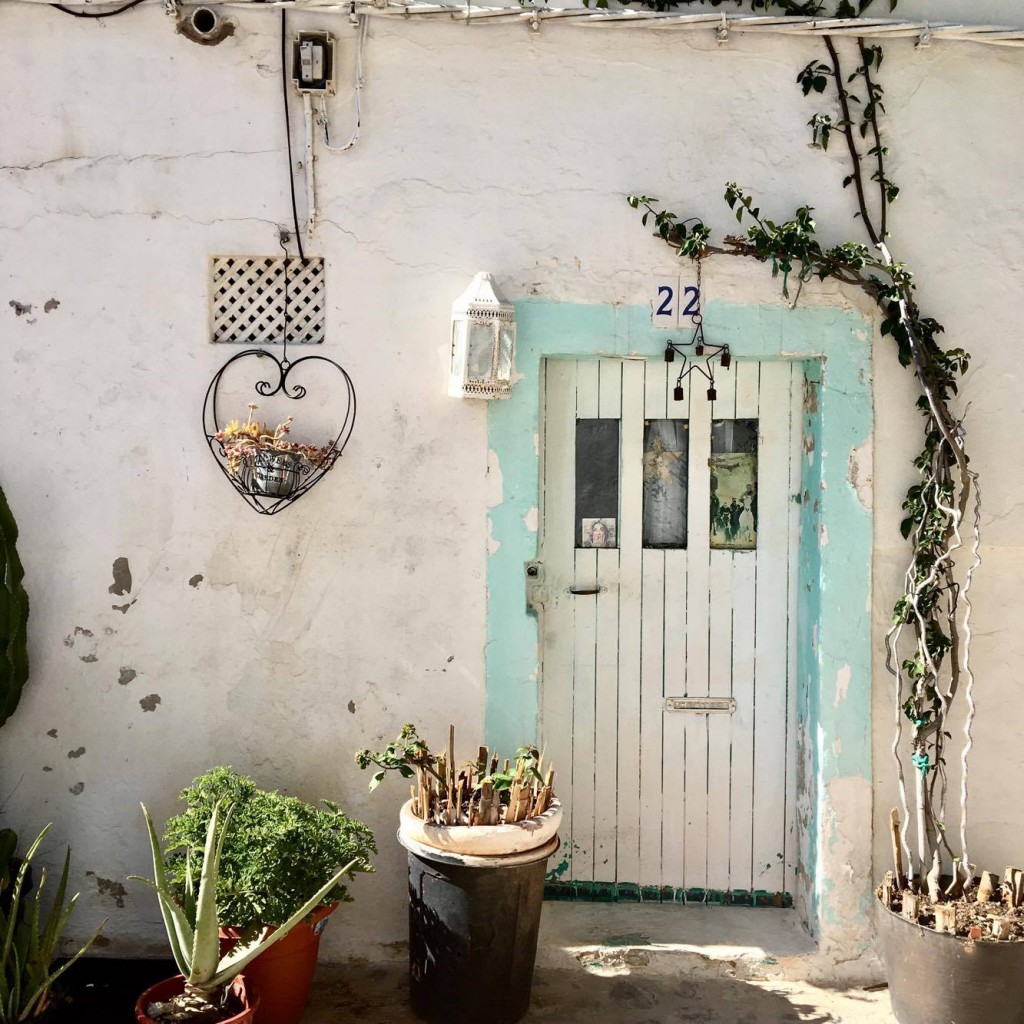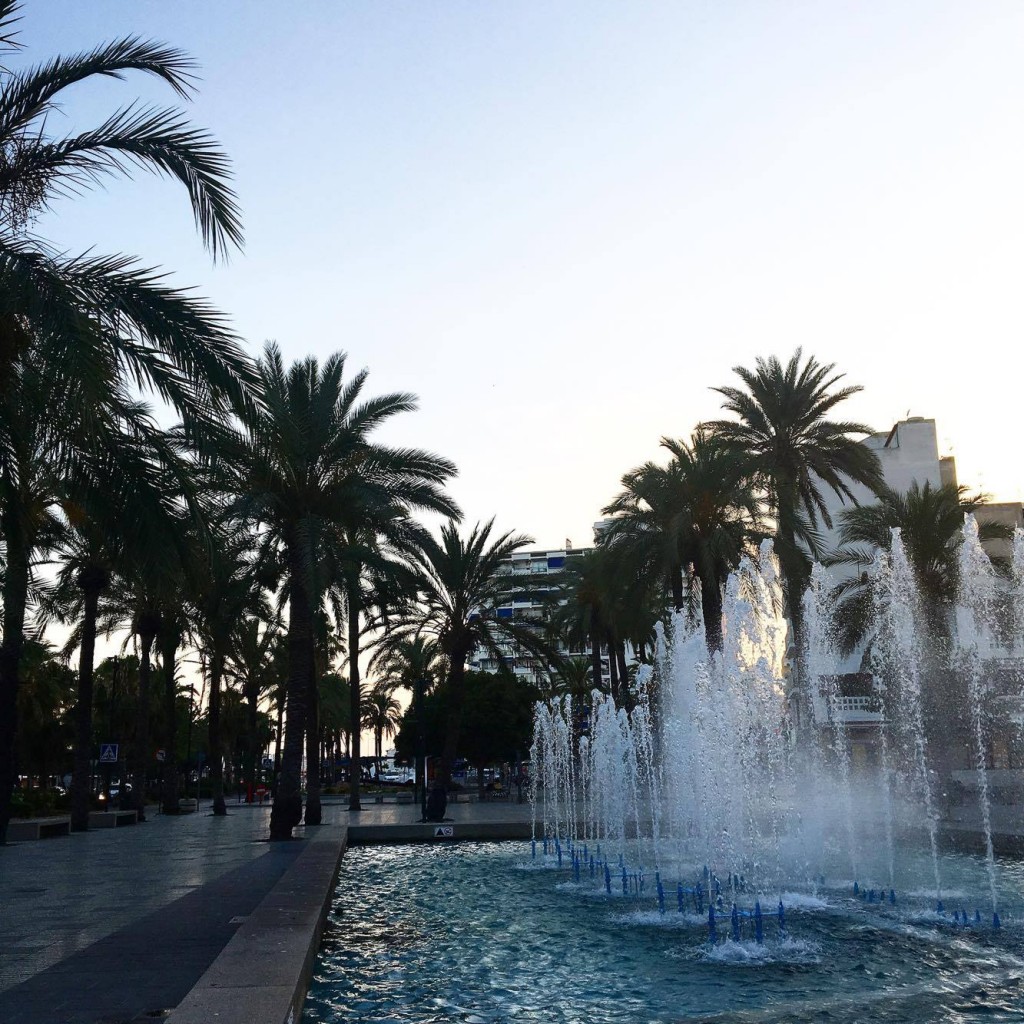 Here is what to wear and what I wore in Ibiza – if people actually cared. Because one thing you should know when you are going to Ibiza is that people are so open minded, they really don't care what kind of clothes you wear. They let you be you and that is a great mentality.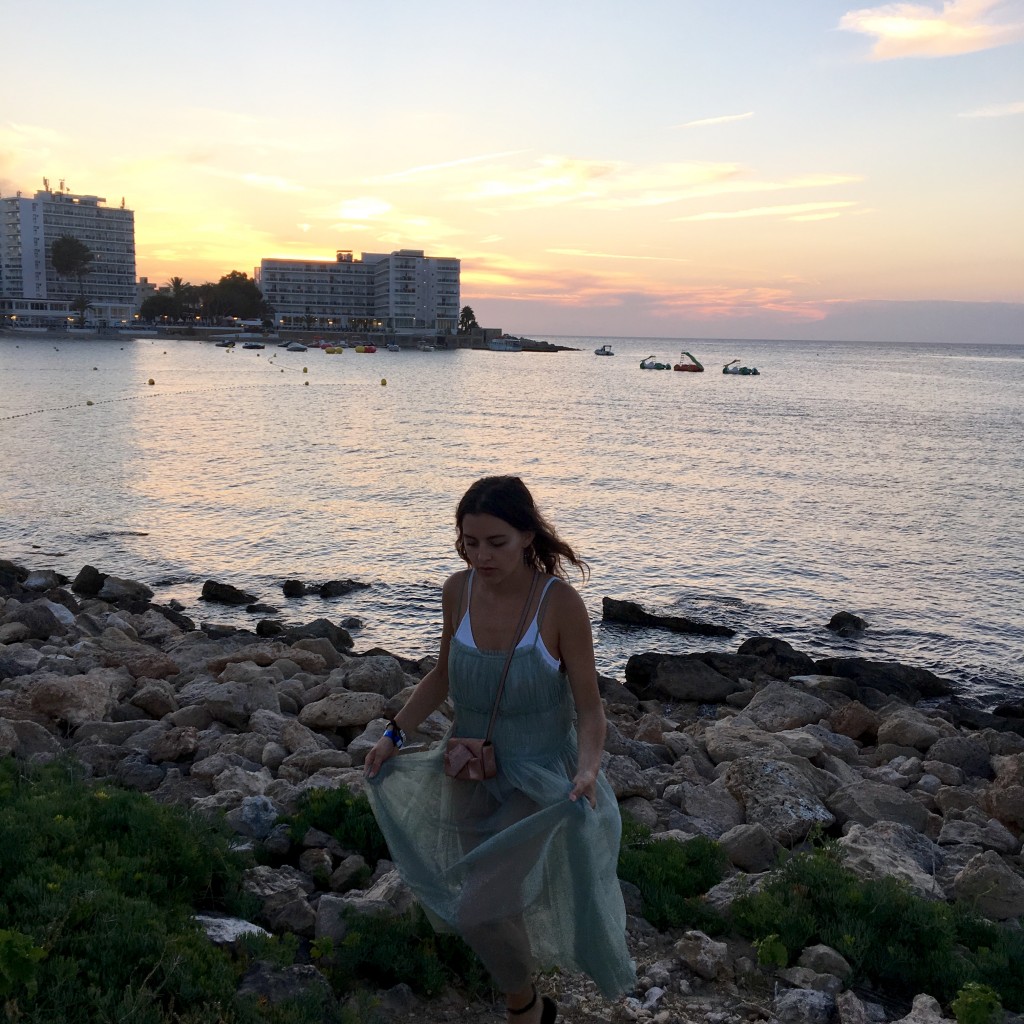 Daytime
During the day it's hot, very hot, especially with all these beach boys and girls searching for their prey, temperatures can even elevate. But when you succeed in keeping your libido low, and you manage to take a walk in the old city, go for a loose fitted long dress. I know that when the sun starts to shine most girl immediately go short and tight but those things are anything but comfortable. How can you stuff yourself with food and mojito's with high waist shorts on? PS: the city is such a romantic place, do the scenery good and bring some romance with a long, flowy dress.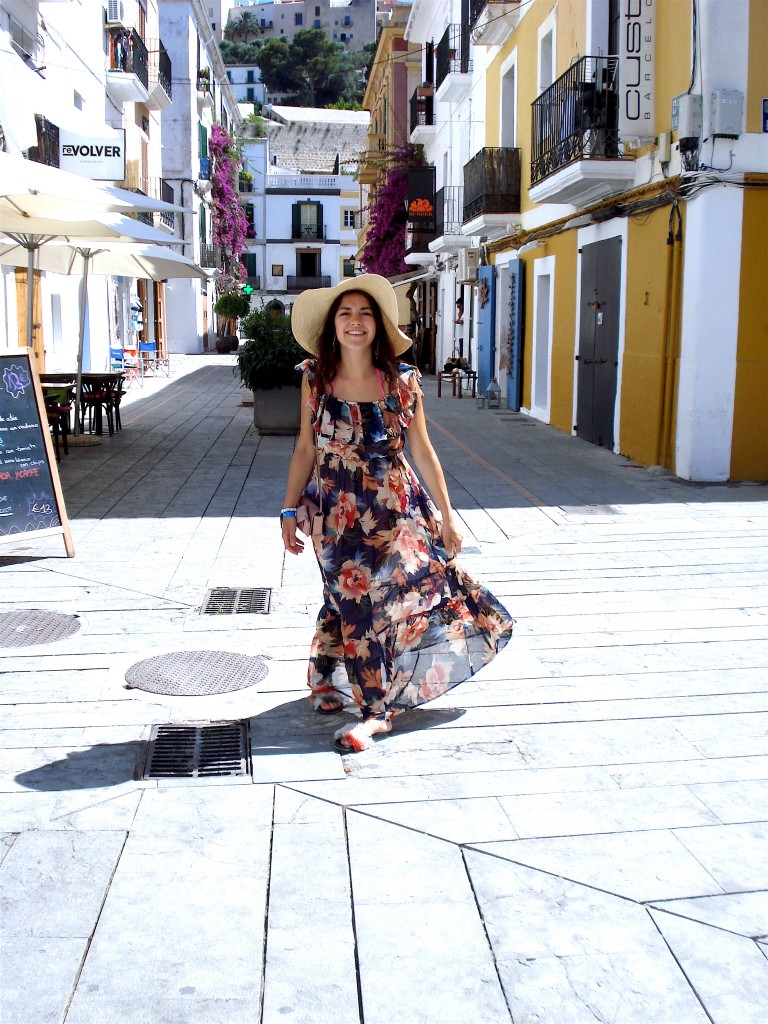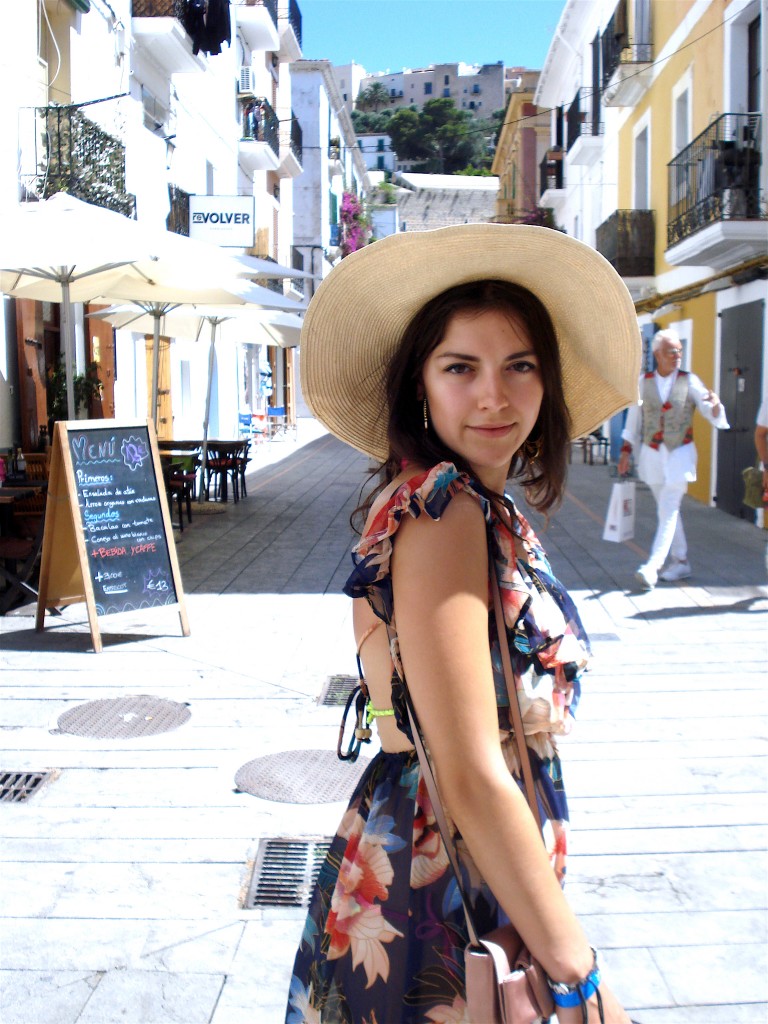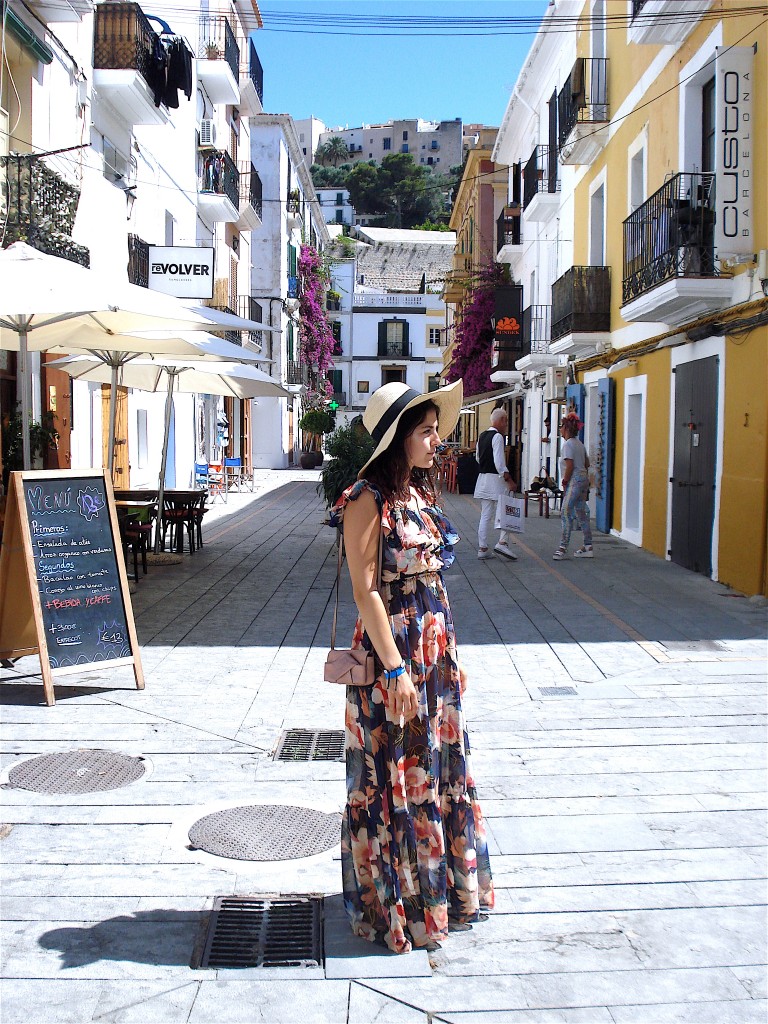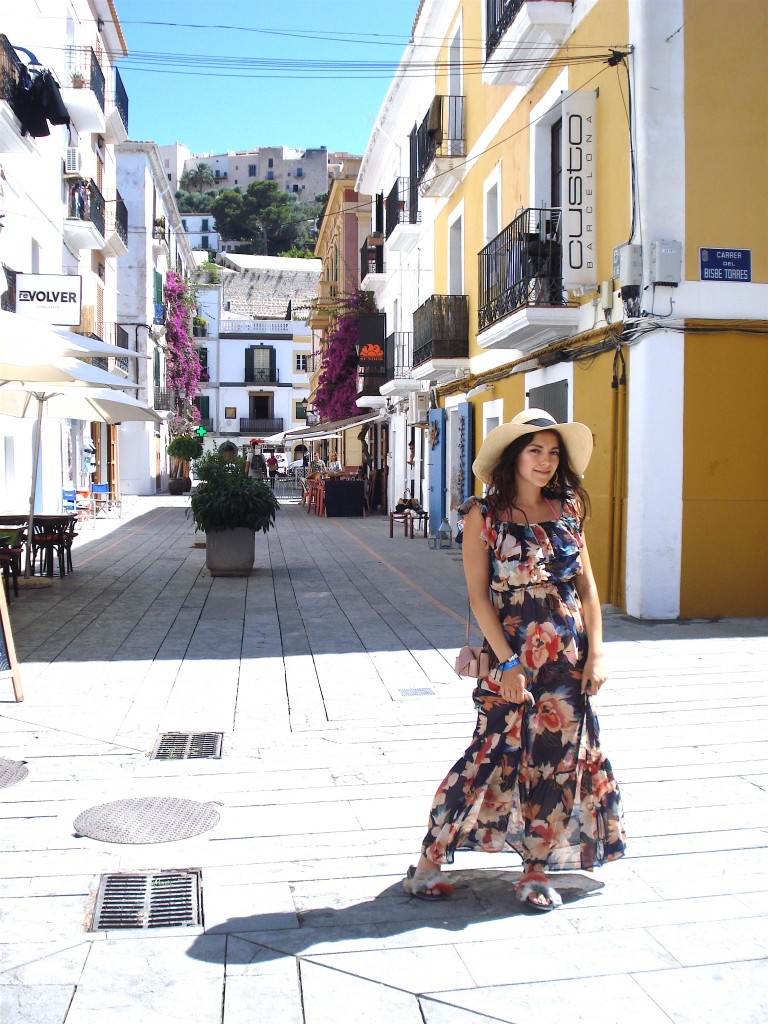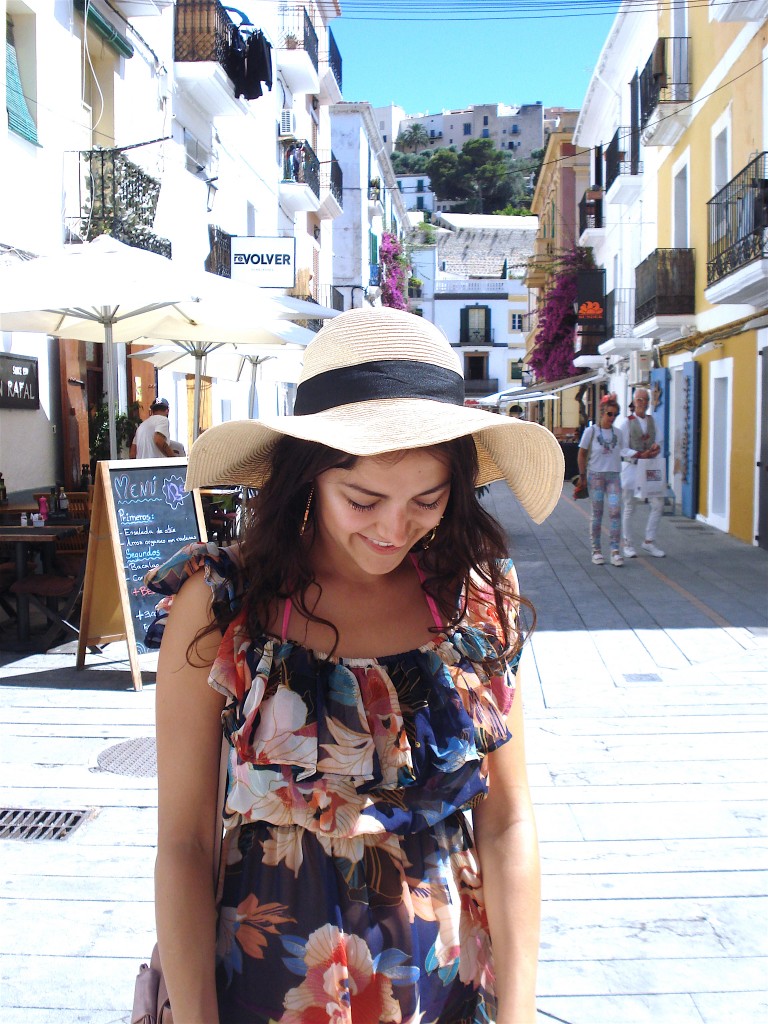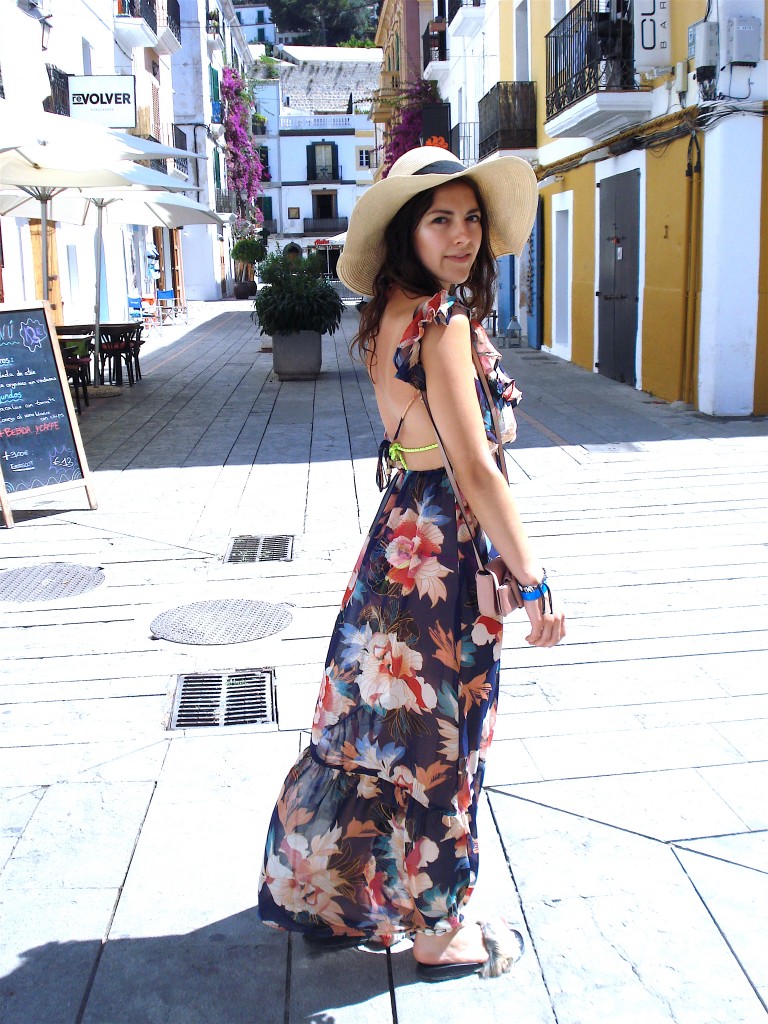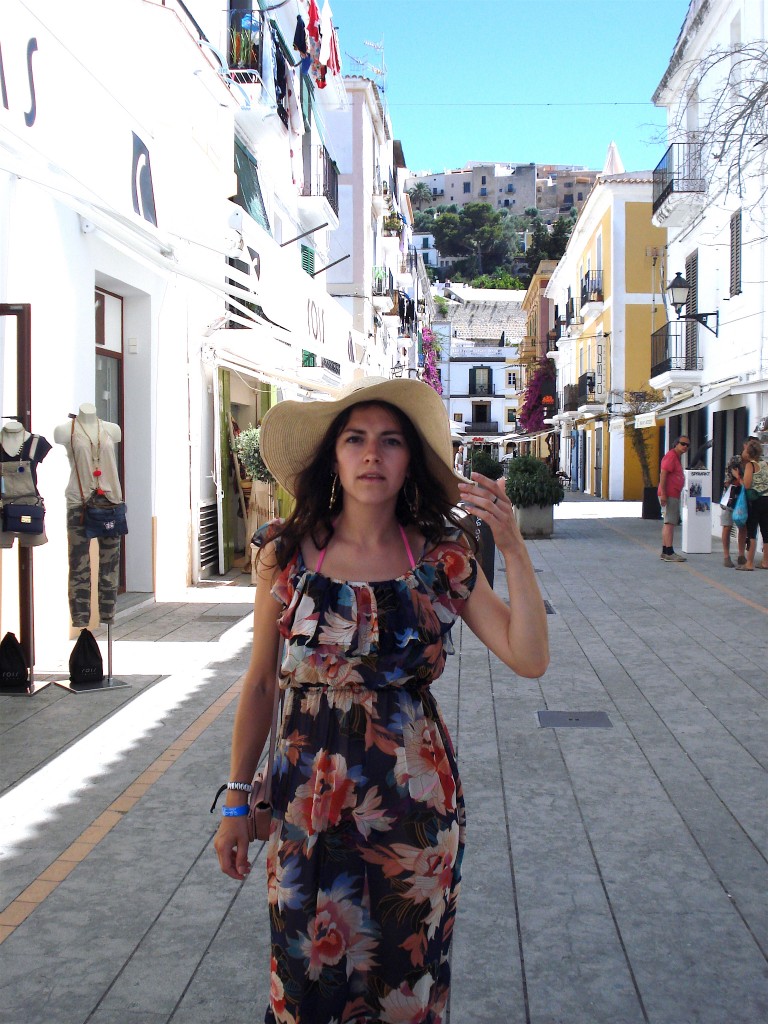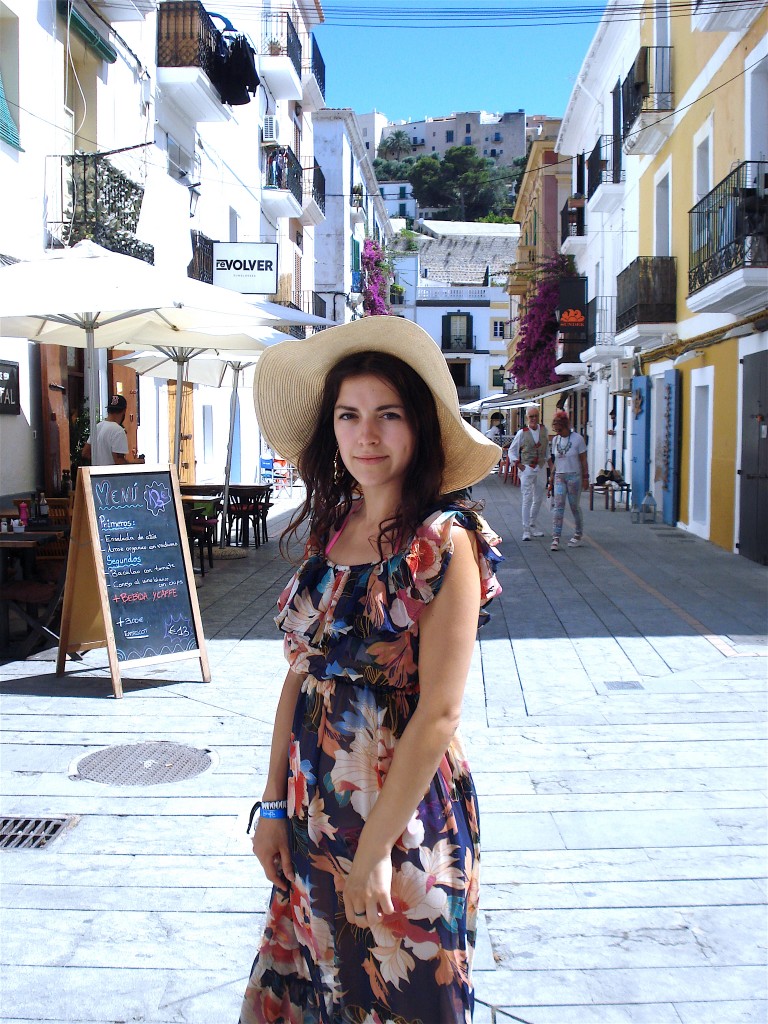 Evening.
Hold on to that romance with a white, lace dress. If you don't own one, you can find one in almost every store in Ibiza. The temperatures are still very pleasant at night so don't be afraid to show of your tanned legs. Pare with long, chic earrings, a tiny clutch and you are ready for another mojito.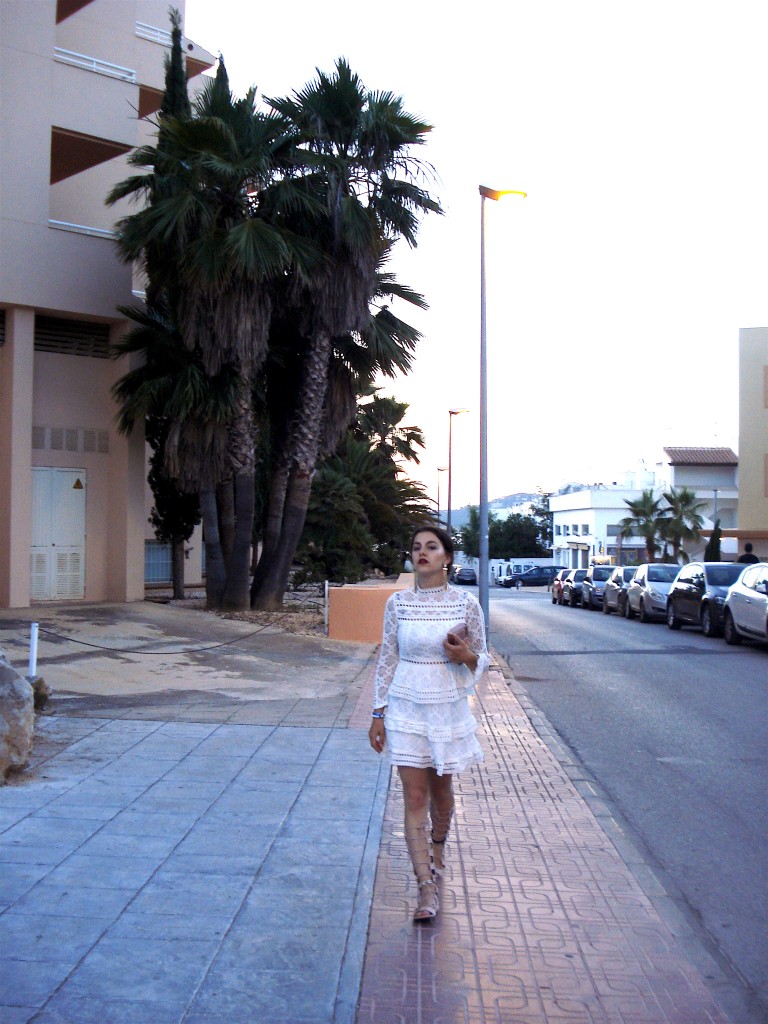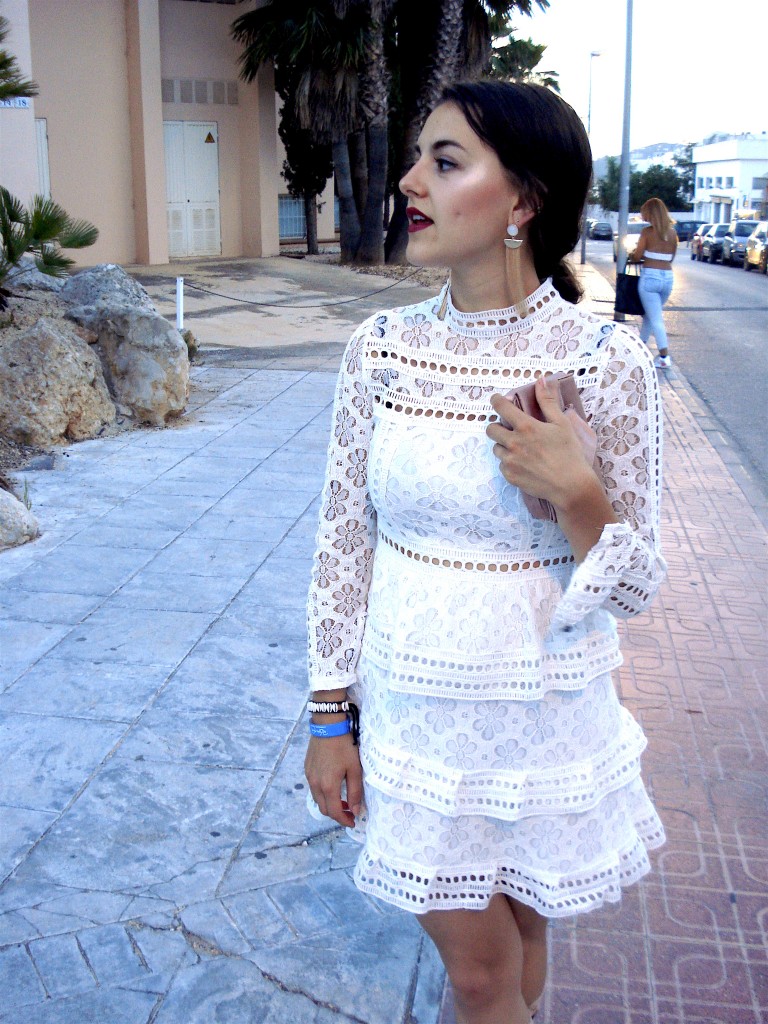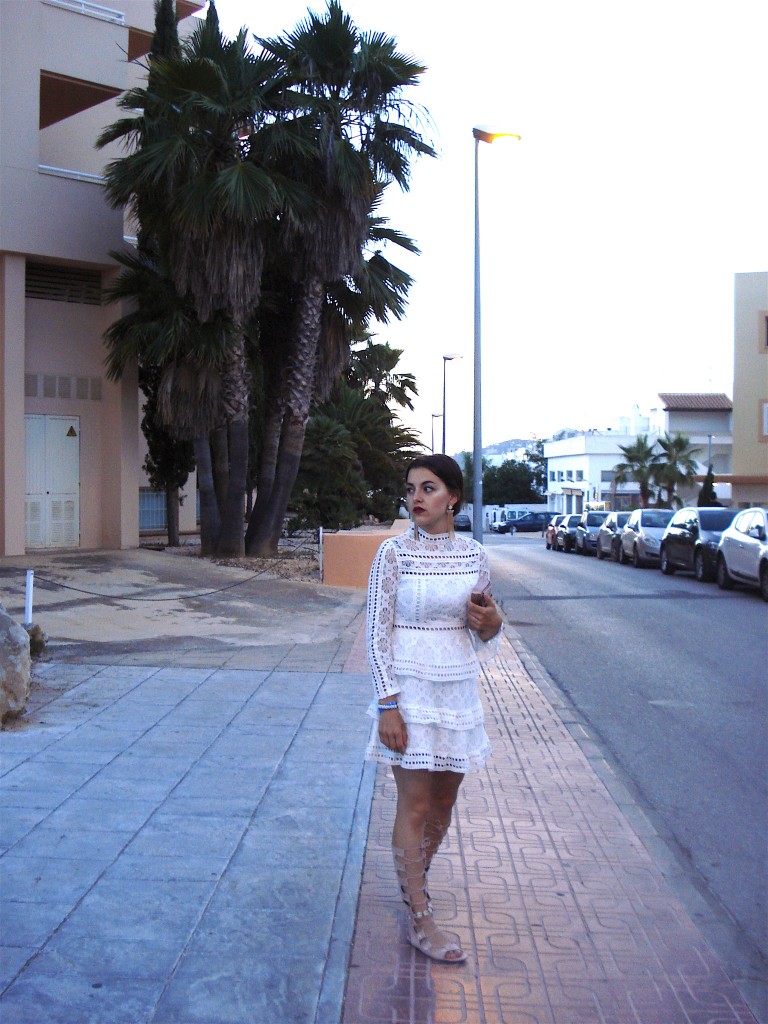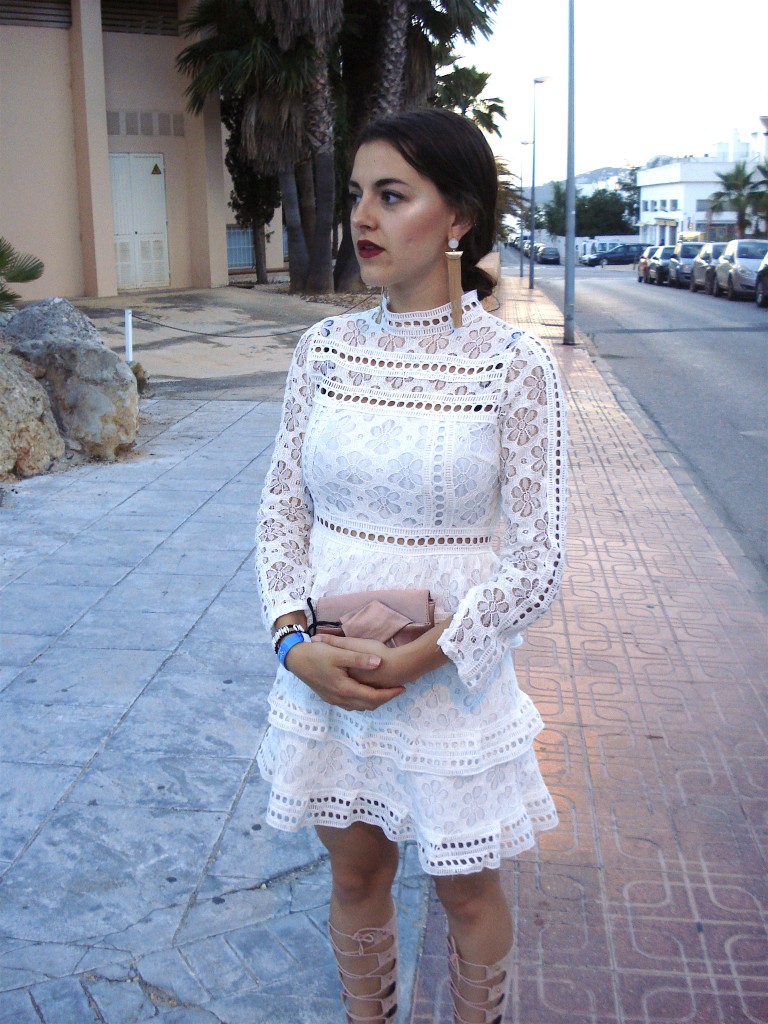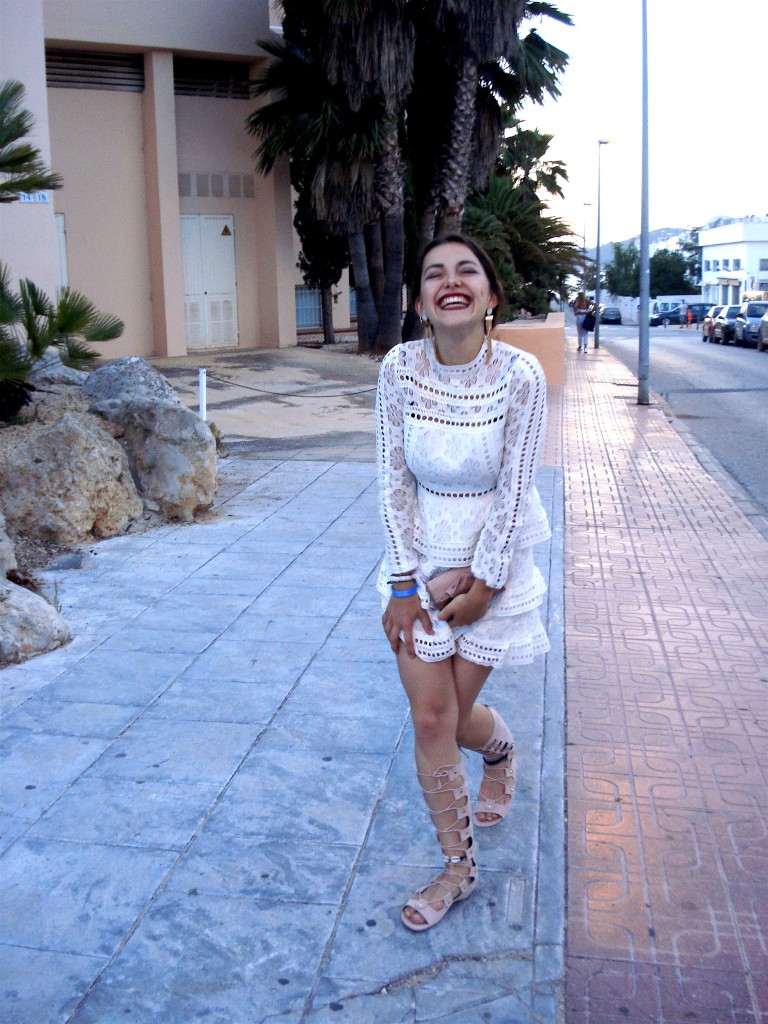 Dress: Lewis & Melly
Show some booty
Almost everybody wears see-through pieces. Because it's easy, because it's the best option in this heat. The light fabric is so easy to put on after a swim because you don't have those 'wet bikini boobs' that you always see in a regular shirt. Go for a classy, girly style: something extra loose, a subtle pastel colour, a lovely accent. That way you are probabely more naked than the short shorted girls, but you still hold on to your style standards.