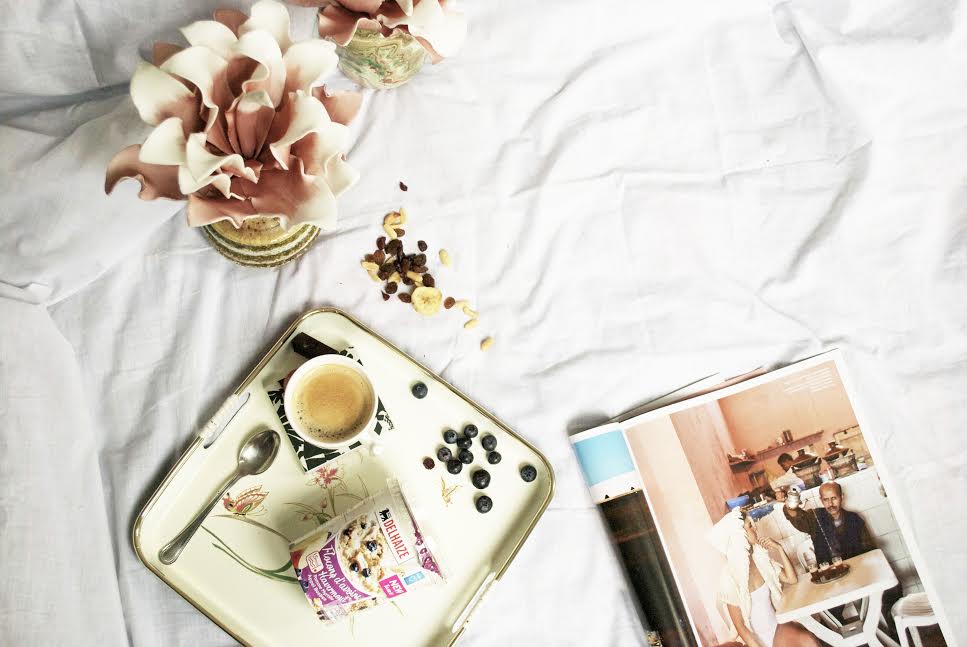 So who have tried the delicious Delhaize breakfast cereals? Me, along with other influencers did and we love it!
The reason why we love it is because the cereals are perfect when you have a busy lifestyle. If you don't have time to eat your breakfast at home because you prefer a winged eyeliner that is on point. Now it's OK because you can easily take a cup to work/school/…
You can book one of these breakfast cereals for free on the Delhaize e-shop.  Go to the Delhaize e-shop, put the product of your choice in your basket, and if wanted, continue your online shopping.  At the end of your reservation, use the following code : BLCER1XXPP.  This will ensure that the price of the cup of Delhaize breakfast cereals will be refunded in PlusPoints, and the costs linked to preparing the reservation will be for free.  Your reservation will be ready for you at the pick-up point Delhaize.be of your choice. For more information about the product, click here. This promotion is valid until the 29th of November.
When I do have the time to prepare my breakfast properly, I still like to eat the healthy and delicious Delhaize cereals. I often add fruits and nuts to turn it into a real power breakfast. That's why I've decided to share some of my favourite breakfast ideas. Everything you need for an awesome breakfast feast, you can find in the Delhaize E-shop.
For the fit girls, post cardio food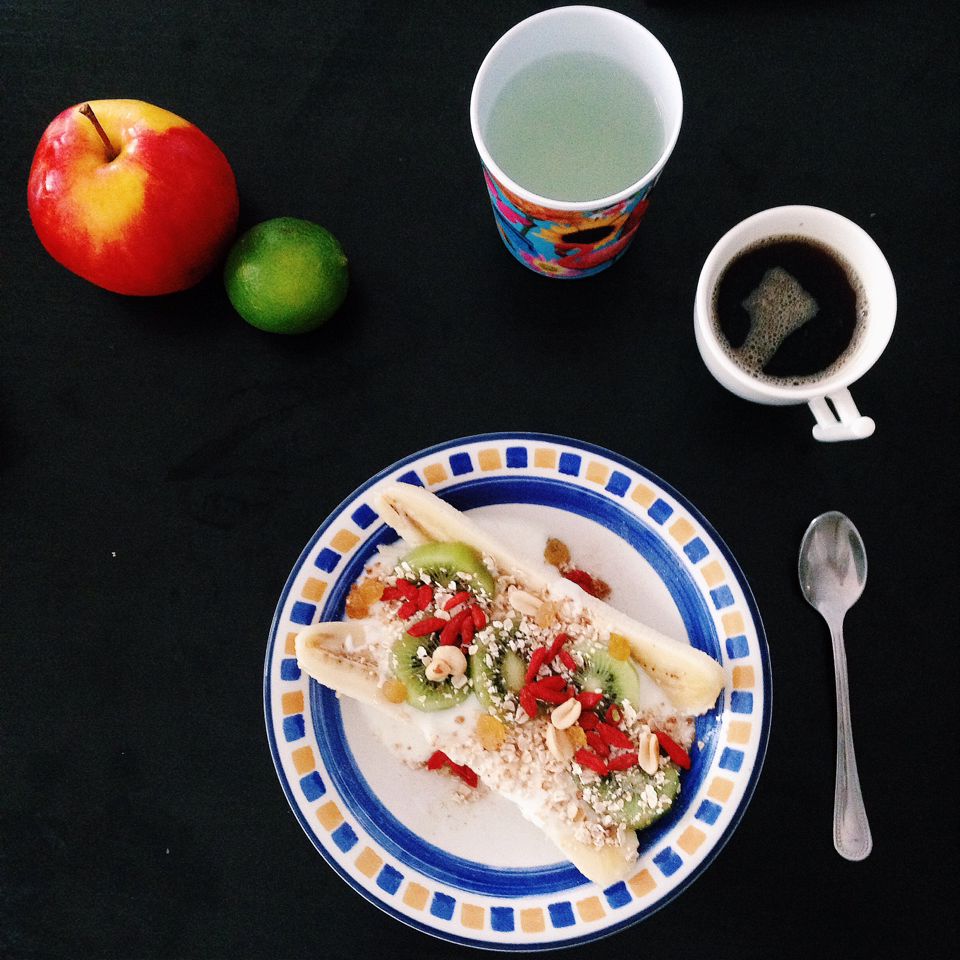 A healthy banana split. You cut a banana in two, add some Delhaize Yogurt and top it with power foods. I've chosen to top it with kiwi, goiji berries and nuts. To turn it into real power food I added Delhaize oats.
Chocolate love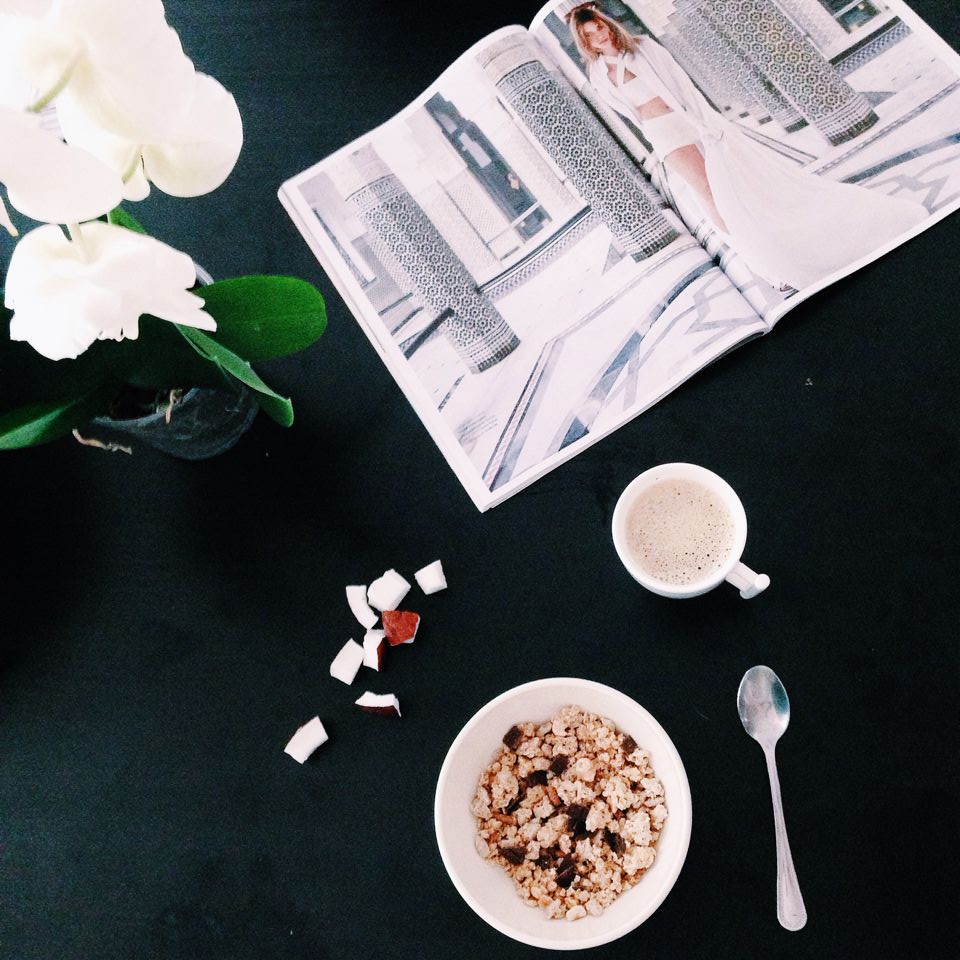 This standard breakfast idea is one of my favourites. It consists out of Delhaize cruesli with milk, a cup of black coffee and coconut.
Fluid breakfast
Turn you breakfast meal into a breakfast drink. Add muesli to your smoothie and you are ready to conquer the day.
I used yogurt, frozen red berries, 1 spoon of sugar and Delhaize muesli.  Put it into a blender, mix, add some berries and voila.
Oatmeal Pancakes
Looks delicious right? Here you can find a very easy recipe to make this at home.
Ingredients
1.1 ounces all-purpose flour (1/4 cup)
1 cup Delhaize oats
1 tablespoon sugar
1/2 teaspoon baking powder
1/2 teaspoon baking soda
1/4 teaspoon ground cinnamon
1/8 teaspoon salt
1 cup nonfat milk
2 tablespoons butter, melted
1 large egg
Preparation
1. Weigh or lightly spoon flour into a dry measuring cup; level with a knife. Combine the first 7 ingredients in a medium bowl, stirring with a whisk.
2. Combine milk, butter, and egg in a small bowl. Add to flour mixture, stirring just until moist.
3. Heat a nonstick griddle over medium heat. Coat pan with cooking spray. Spoon about 2 1/2 tablespoons batter per pancake onto griddle. Turn pancakes over when tops are covered with bubbles. Cook until bottoms are lightly browned.