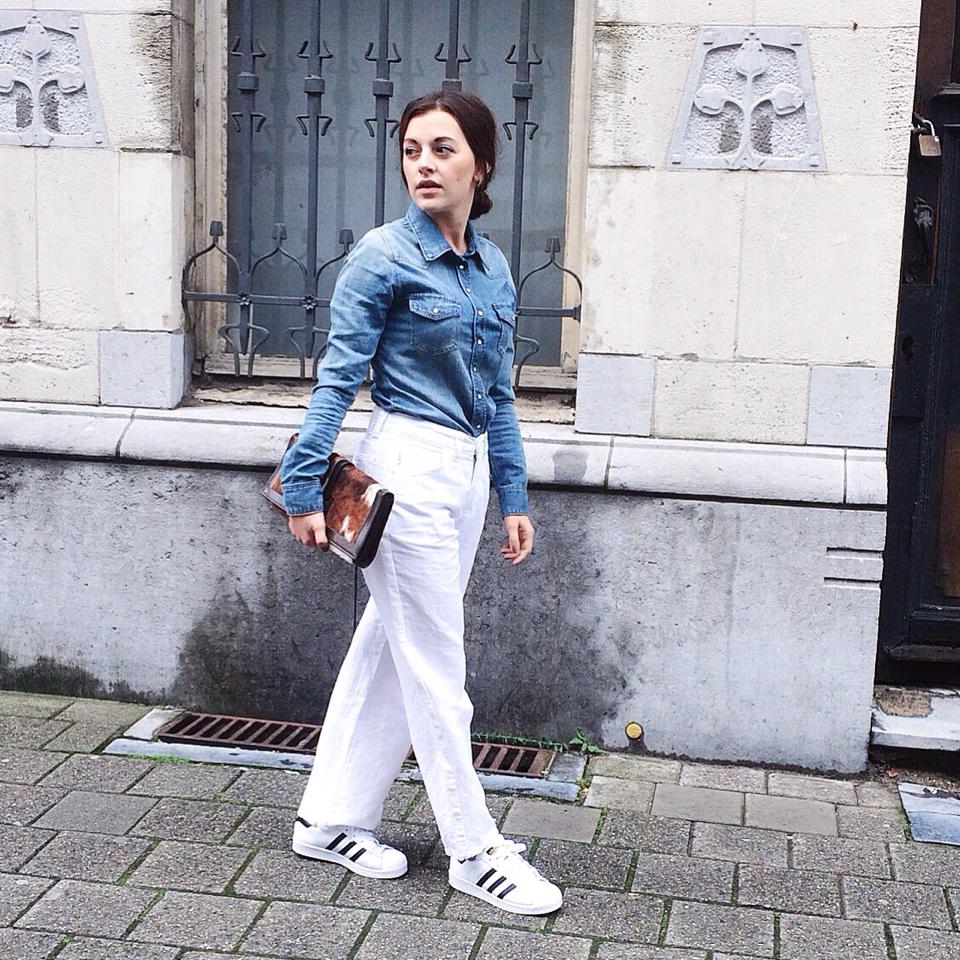 Let's be real, Denim breathes street. No matter how high your heels are, you can't turn of denim's vibe. So you better own that streetstyle game.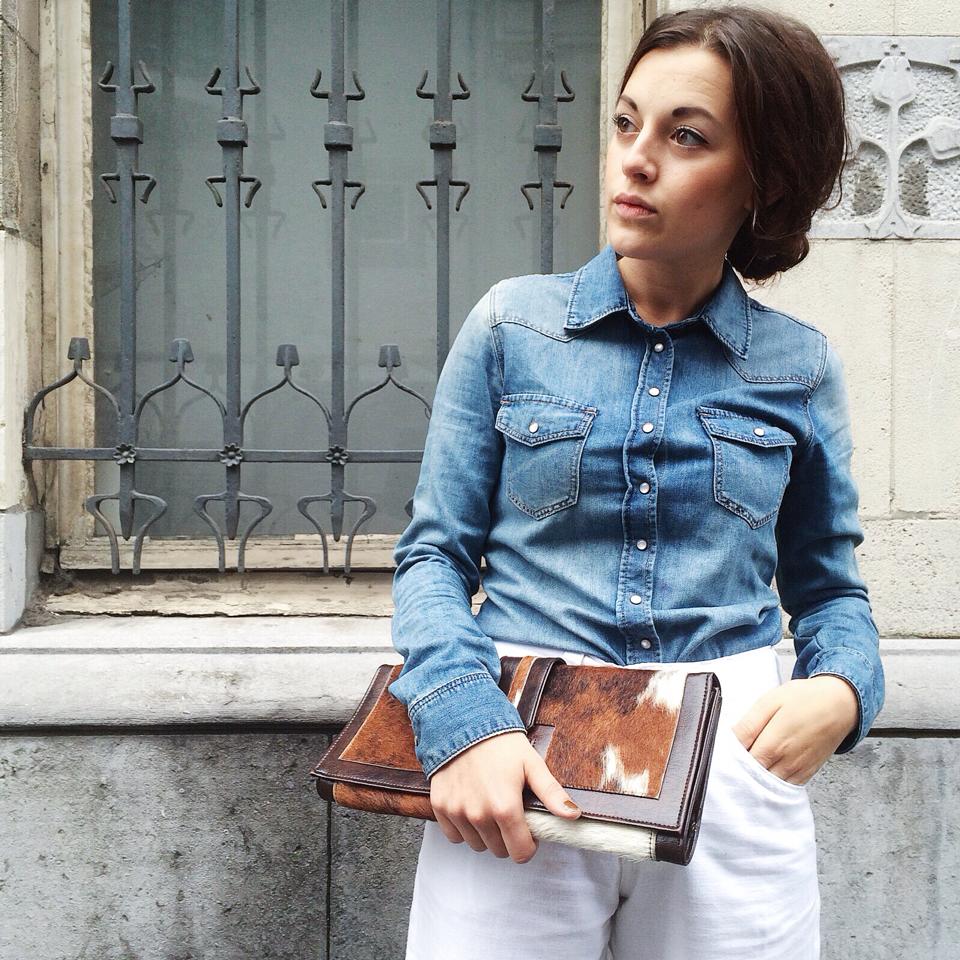 I'm a huge fan of denim. Denim pants, denim shirts, denim skirts, you name it. But honestly I don't wear it that often. I know every summer I'm obsessing over denim short (yes still) and when I see a perfect denim jacket I just can't say no. Ofcourse those pieces often stay hanging in my closet
To prevent all that denim to go to waste, I decided to mix it with some clean white. I'm wearing a denim shirt and a white palazzo pants, I've chosen those pants because they are comfortable and chique. Other key words for this looks are clean and casual, so sneakers are a must. But we don't want to be too casual, do we. That is why I've chosen a cow printed, statement clutch.
I think it's a very good idea if you go ahead an take a look in your closet, find some beautiful pieces you love but however disappeared to a dark corner in your closet. Try to mix it with something basic like a black or a white pants (which everyone has) and if needed add some fashionable twist to it, like a statement necklace or earrings. Cheaper than Shopping.