I'm a breakfast-kinda girl. But unfortunately I'm also an-always-late-kinda girl. So I often end up eating my breakfast, picking my clothes and doing my make-up at the same time.
https://www.youtube.com/watch?v=-J-tybf_zD0&feature=youtu.be
Due to a lack of time I used to skip breakfast and after 2 hours I usually was sooo hungry that I end up eating anything I could get my hands on. Guess what, it wasn't healthy or nutritious at all. Which is a shame because breakfast still is the most important meal of the day.
Luckily I've found the solution: The New Delhaize Products. They came up with a new range of breakfast cereal products so you can have a decent breakfast and still have time to make yourself look flawless. You can choose between muesli, cruesli or oats and they come in a very handy cup.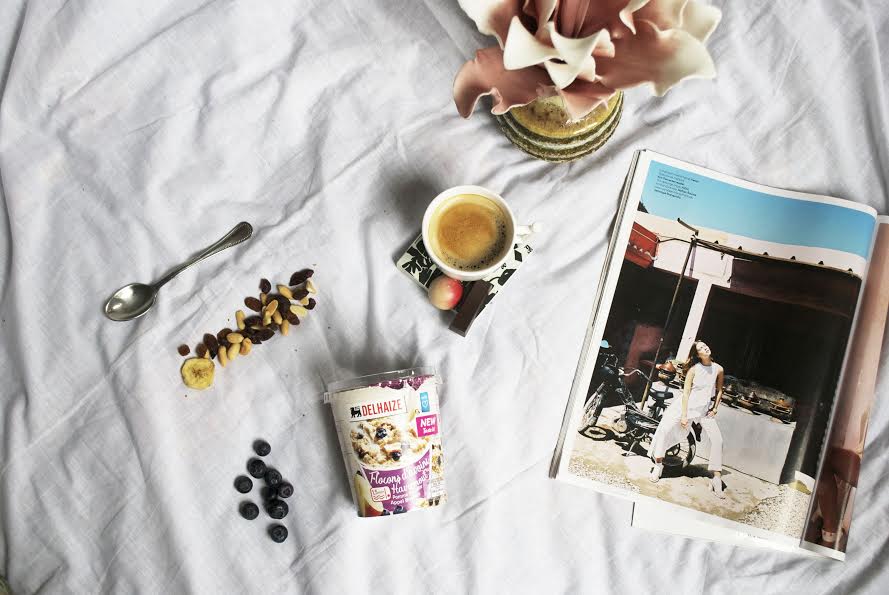 Do you often experience that rush too? I suggest you try these new products! And for the sweet tooths between us, there is also a lovely cruesli cup with chocolatepieces. The perfect way to have a delicious and healthy breakfast during the early morning rush.
You can book one of these breakfast cereals for free on the Delhaize e-shop. Go to the Delhaize e-shop through following link: http://bit.ly/1FDqSy6, put the product of your choice in you basket and if wanted, continue your online shopping. At the end of your reservation, use the following code: BLCER1XXPP. This will ensure that the price of the cup of Delhaize breakfast cereals will be refunded in PlusPoints and the costs linked to preparing the reservation will be for free. Your reservation will be ready for you at the pick-up point Delhaize.be of your choice. For more information about the product: http://bit.ly/1GbbHfl