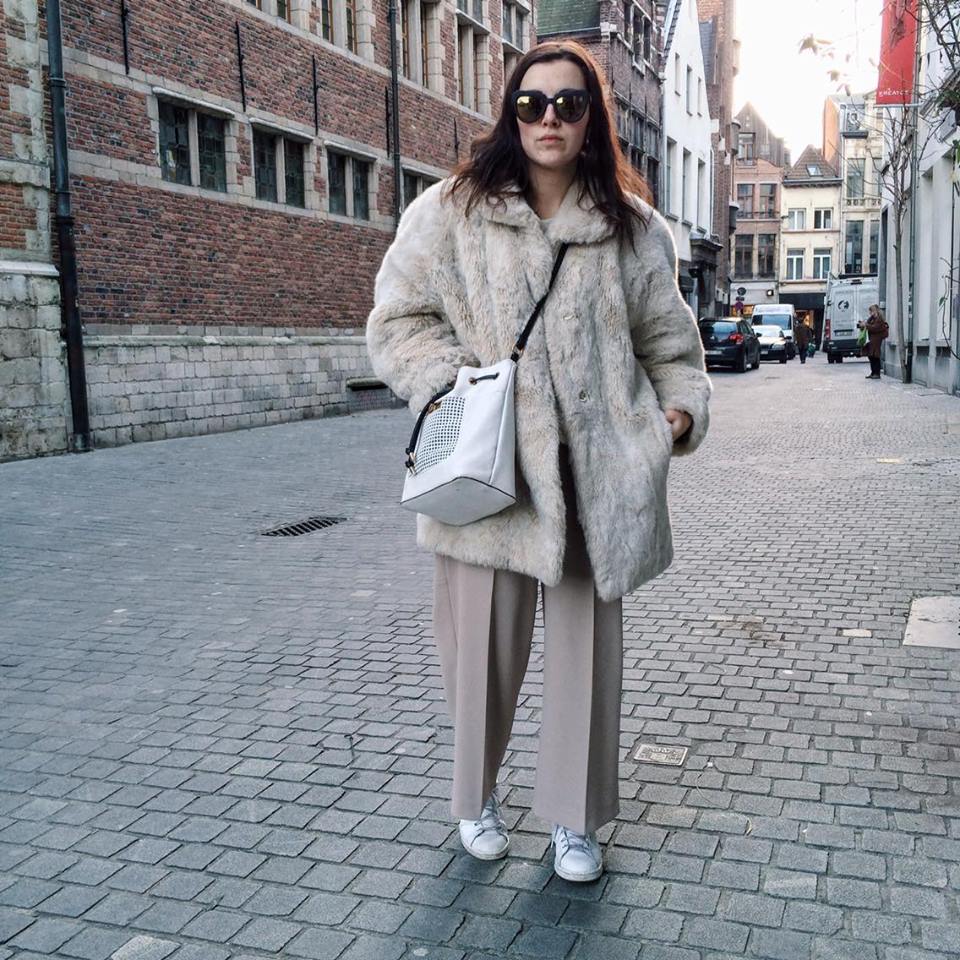 Today is a -the bigger the better day- in a huge faux fur coat. This little treasure was found in a second hand shop in Paris. I have this coat for over two years now but I never knew how I should wear it because I thought it made me look bulky.
When you buy coats from second hand shops, you probably end up with a coat in a bigger size, this one for example is a size 40 and I'm a 36, EU size. The key for making this outfit work is cohesion.
I'm combining it with a loose fitted pants instead of a skinny pants because that will only accent the oversized coat. To 'break' the coat I used a crossbody bag instead of the usual clutch. I also worked with a beige colour palette. If you harmonize the upper and lower body you create more coherence and that's exactely what this big fur needs.