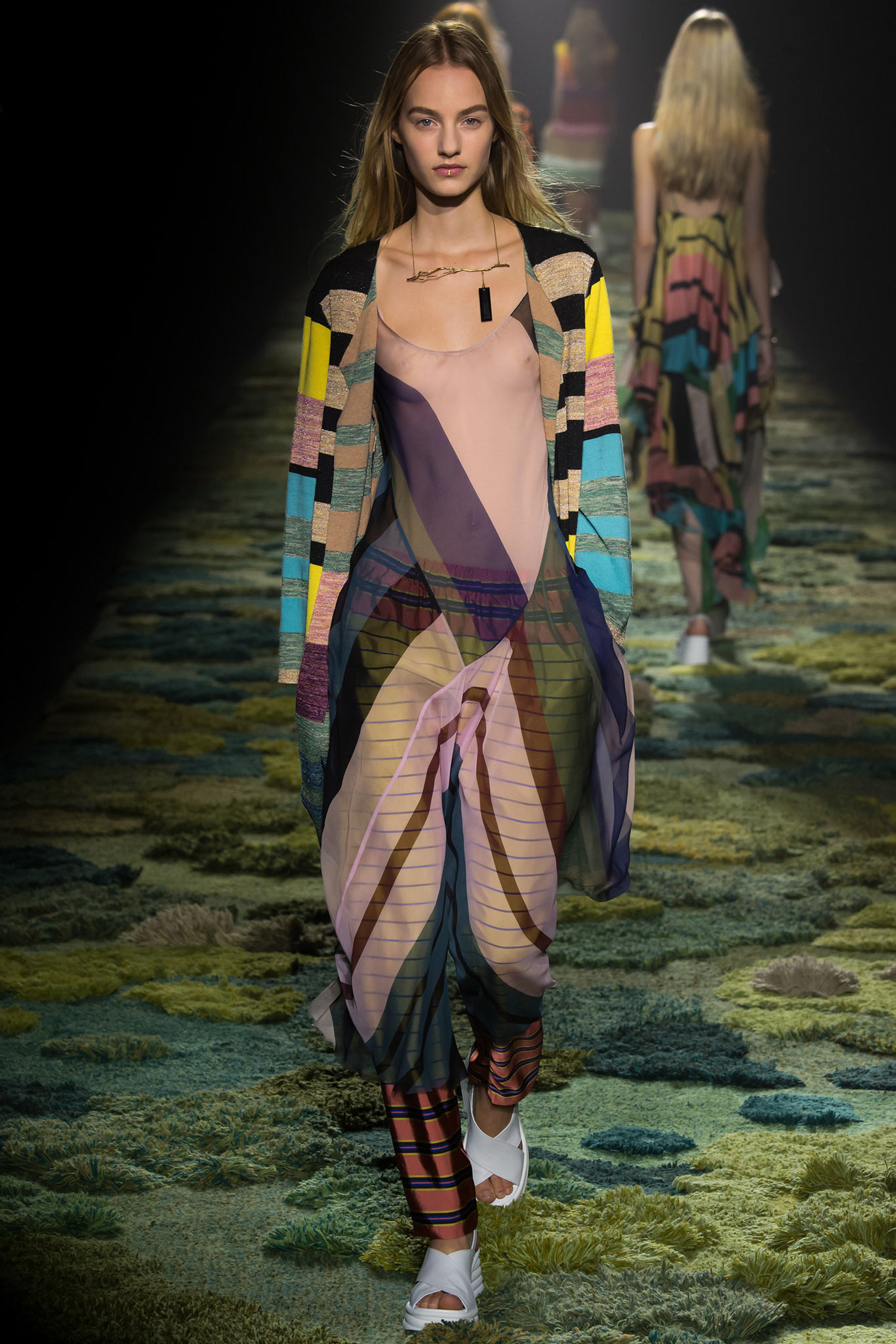 So let's talk aboout trends. A big one this summer is the hippie look. Sounds familiar? You probably have seen the impeccable Dries van Noten show.
Well, Mister  Van Noten took this look to a whole new level. His spring collection was inspired by John Everett Millais' Ophelia. The collection revolves around hippie fantasies. Not only was Van Noten inspired by the beauty of the magical and dreamy idea but he also managed to put that into his clothes. By combining bright and more neutral colours, these pieces lend perfectly for a spring day. Dries van Noten collection contains outspoken as well as more subtle prints, he provides for everyone and that is why we love him. During the show you could see the models  stroling on a fake grass carpet. And of course the show ended with a big finale. The models laid down in the grass all looking like perfectly dressed goddesses.
I love the Hippie look because it gives you a je m'en fous vibe. The baggy but stylish clother are really practical for everyday tasks (at least in those pants you can move). Dries teaches us that we need at least 3 garments to obtain this look : a baggy pants, a big coat and a maxi skirt. So make sure you add these garments to your wardrobe.
Dresses
5.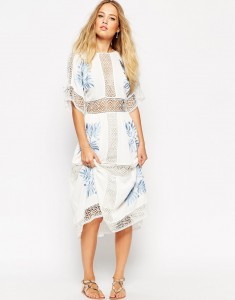 1. Asos, 2. Asos, 3. For love and lemons, 4. Free people, 5. Asos
Trousers
1. Zappos, 2. Topshop, 3.Etro, 4.Mango
Coats & Bomber Jackets
1. Maison Martin Margiela, 2. Etro, 3. Njork, 4. Lane Crawford
Maxi skirts
1.Topshop, 2. Roksanda, 3.Roksanda, 4.Etro
Accessories
1. Asos, 2. Asos,  3. Jacquie Aiche, 3. Hippieshop