Yellow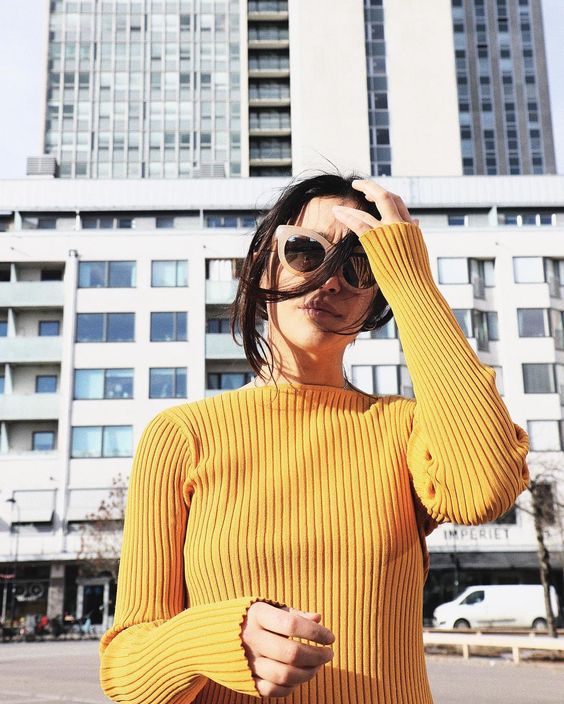 No other colour screams summer like yellow. But for most people this colour is just to much and too big of a risk. Yellow is for the dare devils and not for the side chicks. You can't get by unnoticed with a yellow garment.  And that's exactly the reason why people should wear it more. Apart from being a summer colour it is also a happy colour. So get some instant happiness asap
Full Yellow
You can wear a full yellow outfit without looking like a banana, I swear.
First of all choose a wide fitted pants. It shows more sophistication and it's overall a bit more summer-ish. Match with crop top or just a slightly cropped one. Just make sure you 'cut' the outfit in two by  showing some skin or mix from loose fitted with tight garments. That way you bring some variation in your look so you wont look like any kind of yellow fruit.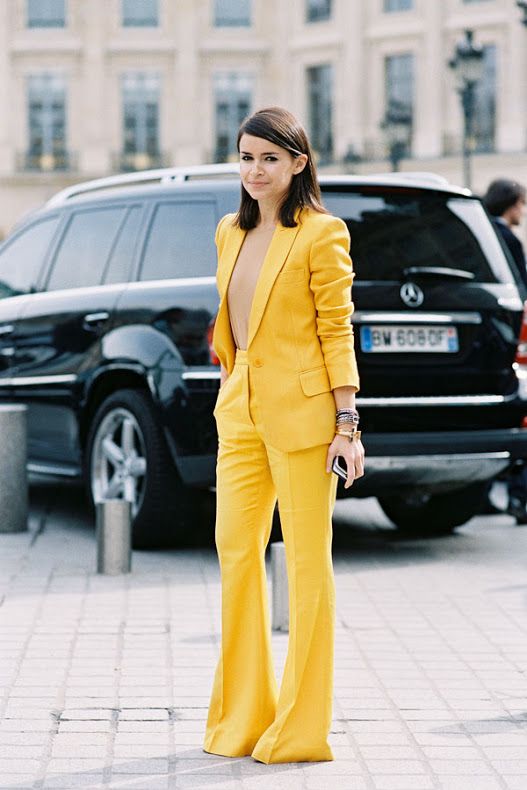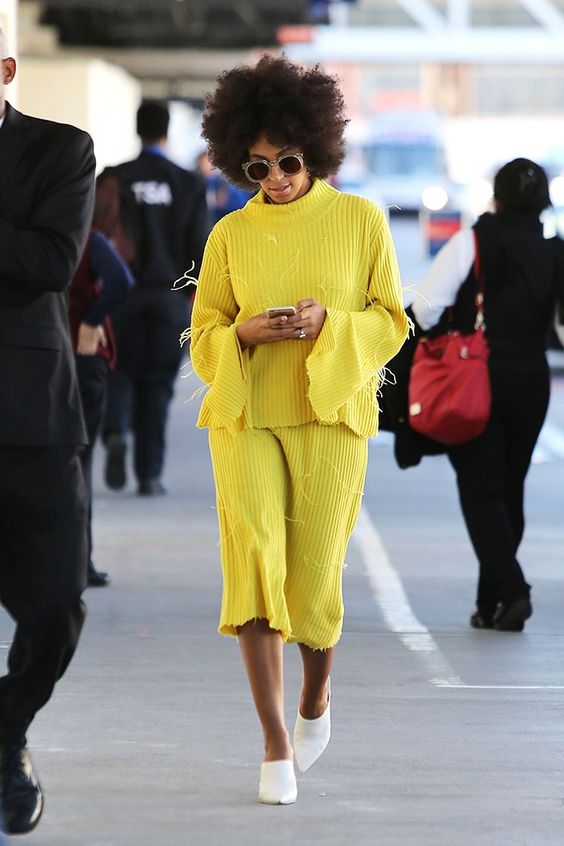 Not ready to go all the way yet? Try mixing yellow with a neutral colour like black or white. That way you create a calmer look but still with some summer flair.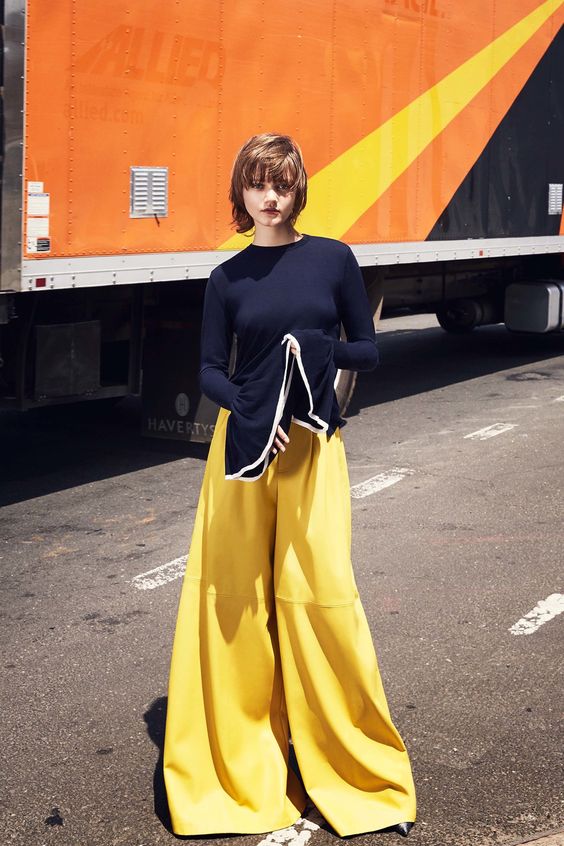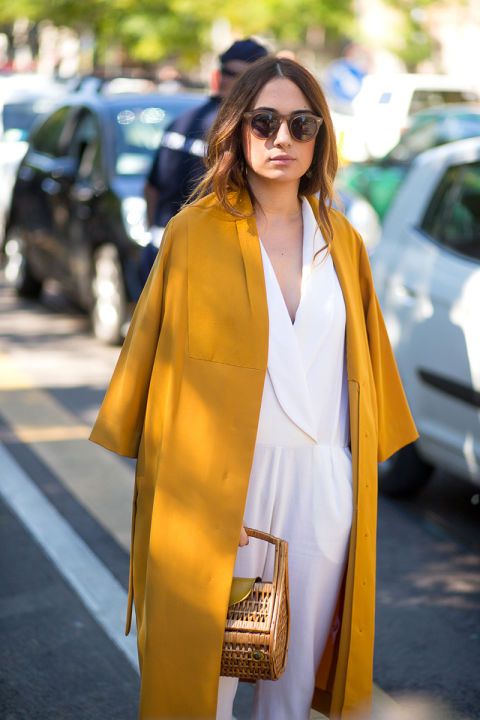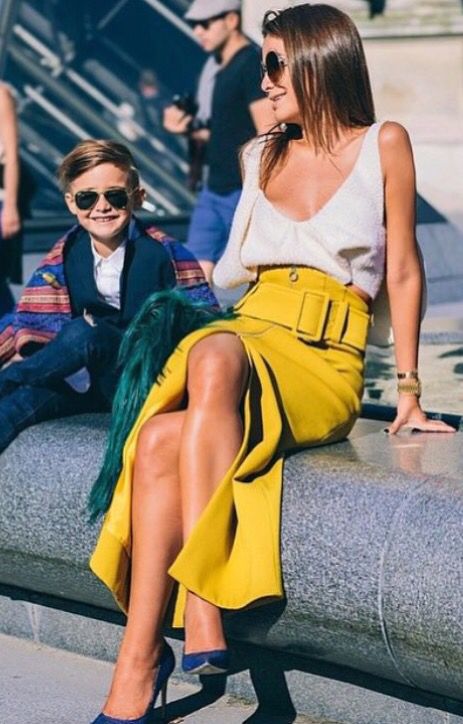 Or you can start slowly by choosing for a yellow element in your outfit. Cool and classy.