Good food is a big thing in my life. For over a year now I have been dating a chef so my food standards went through the roof. He is really passioned about food and I love that about him, because he want's to get to know new ways of cooking and foodparing, we often end up going to good quality restaurants.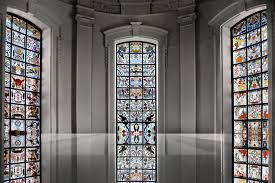 Recently The Jane Antwerp got his second star so we decided to check out their new menu. The Jane is Sergio Hermans' first restaurant in Antwerp after his three-Michelin star resto, Oud Sluis in Holland. The first time we had dinner in The Jane was a year ago, we were totally blown away. Nowadays this one star restaurant evaluated in a two-Michelin star restaurant and previous sous-chef Nick bril is now the chef.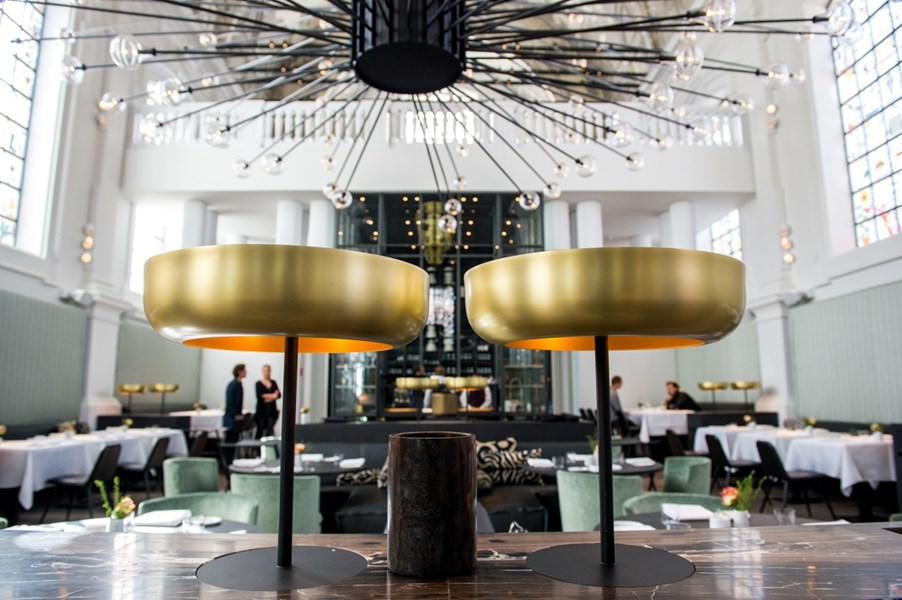 Food is our religion. That one phrase is the mindset at The Jane. That's also the reason why the open kitchen is placed where the altar used to be. Besides gastronomic food The Jane is also concering interior, next level. An old chapel, coloured glass windows with graphics, a larger that life luster, just to name a few things.
We took the big menu and we took the extra dish with lobster and caviar. I only eat fish so they  had to adjust a couple of things. Our menu contained 9 courses and they serve two plates at the same time.  I you want to visit The Jane yourself please note that you have to make reservations 3 months in advance.
Amuse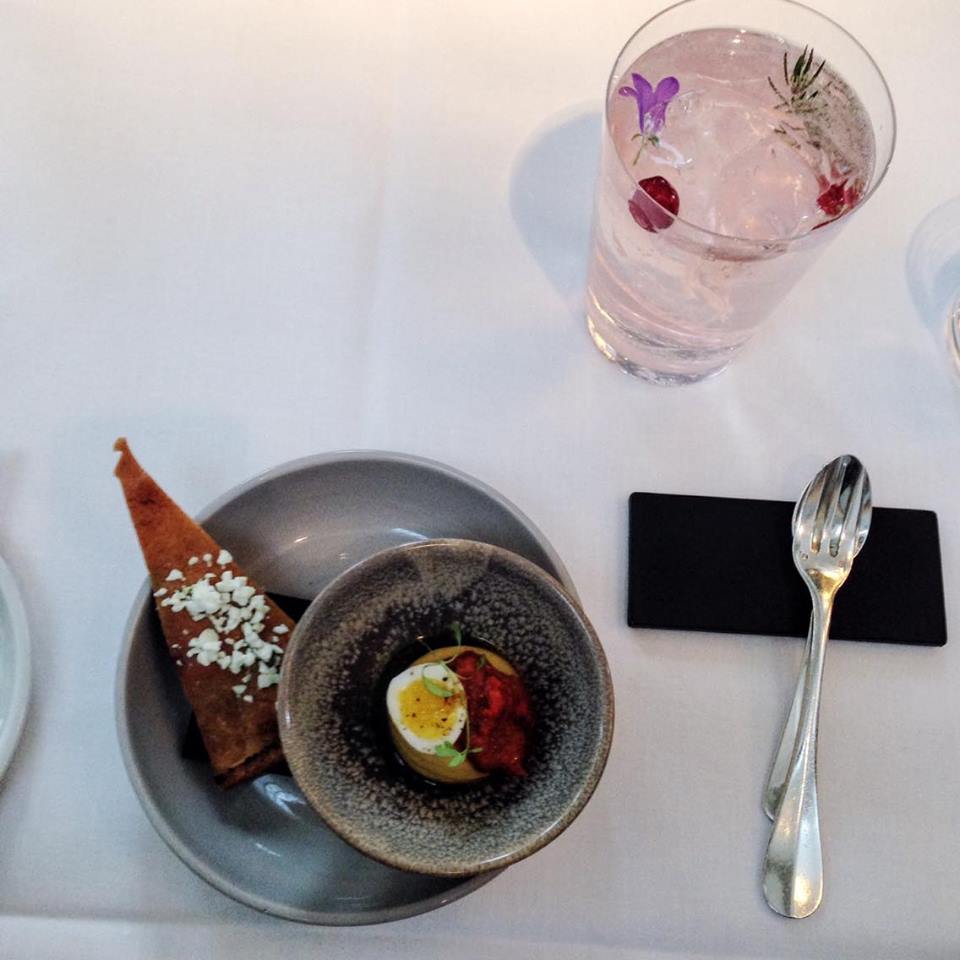 Amuse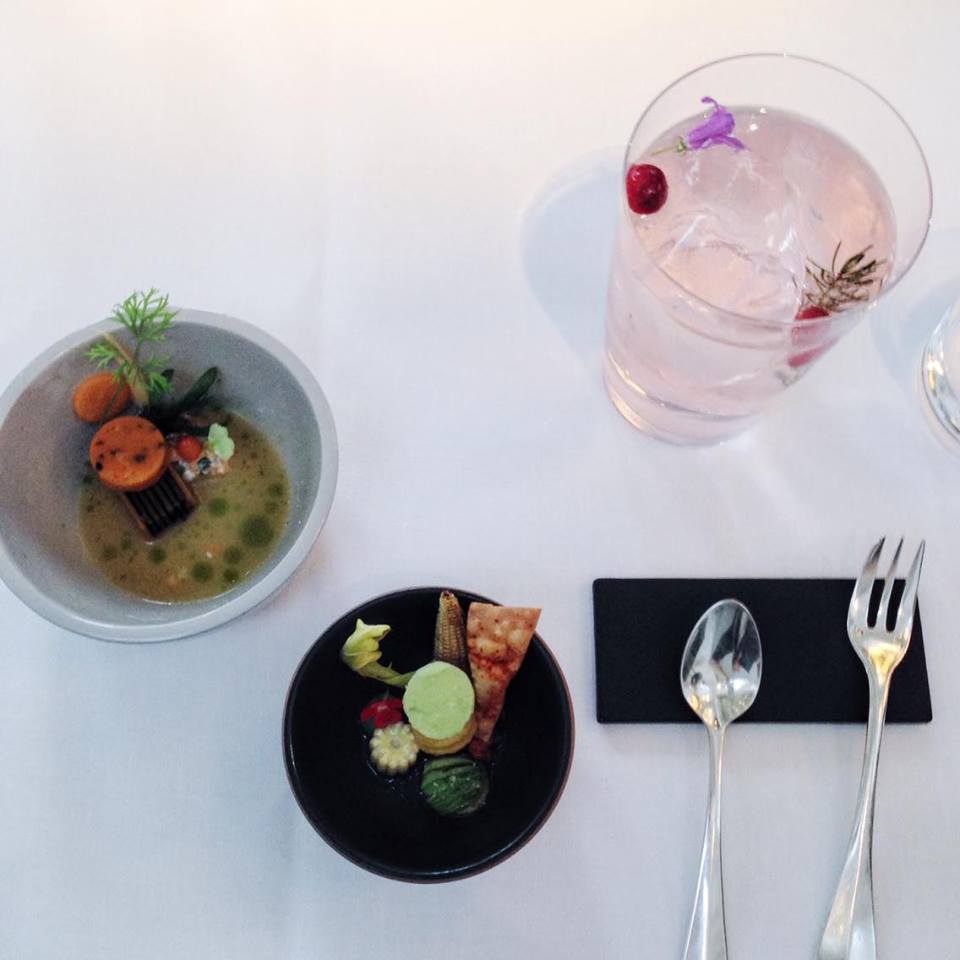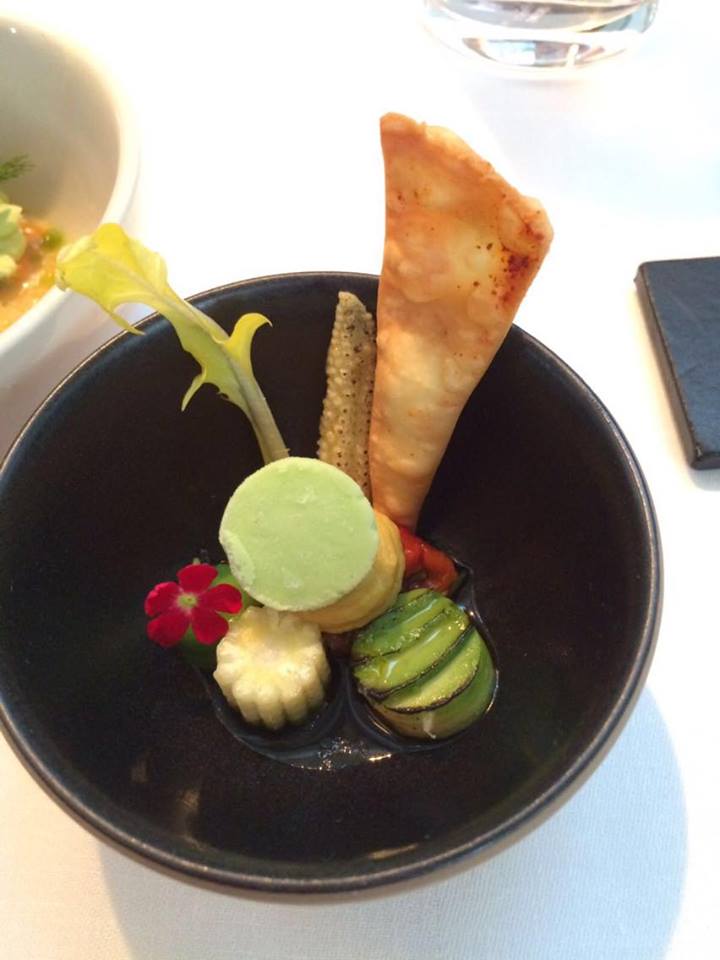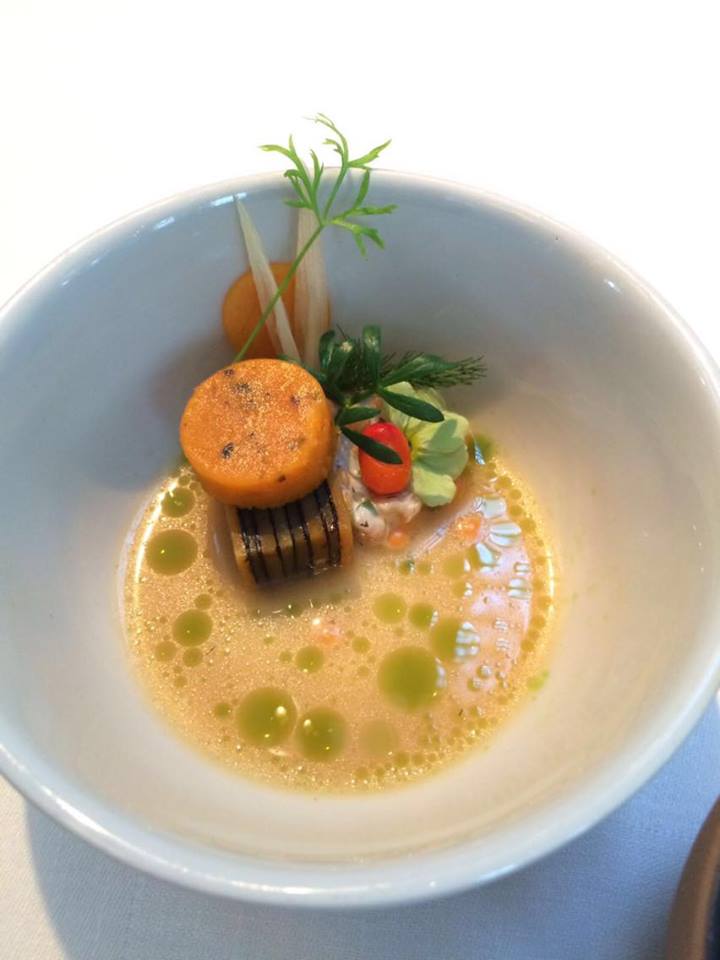 First course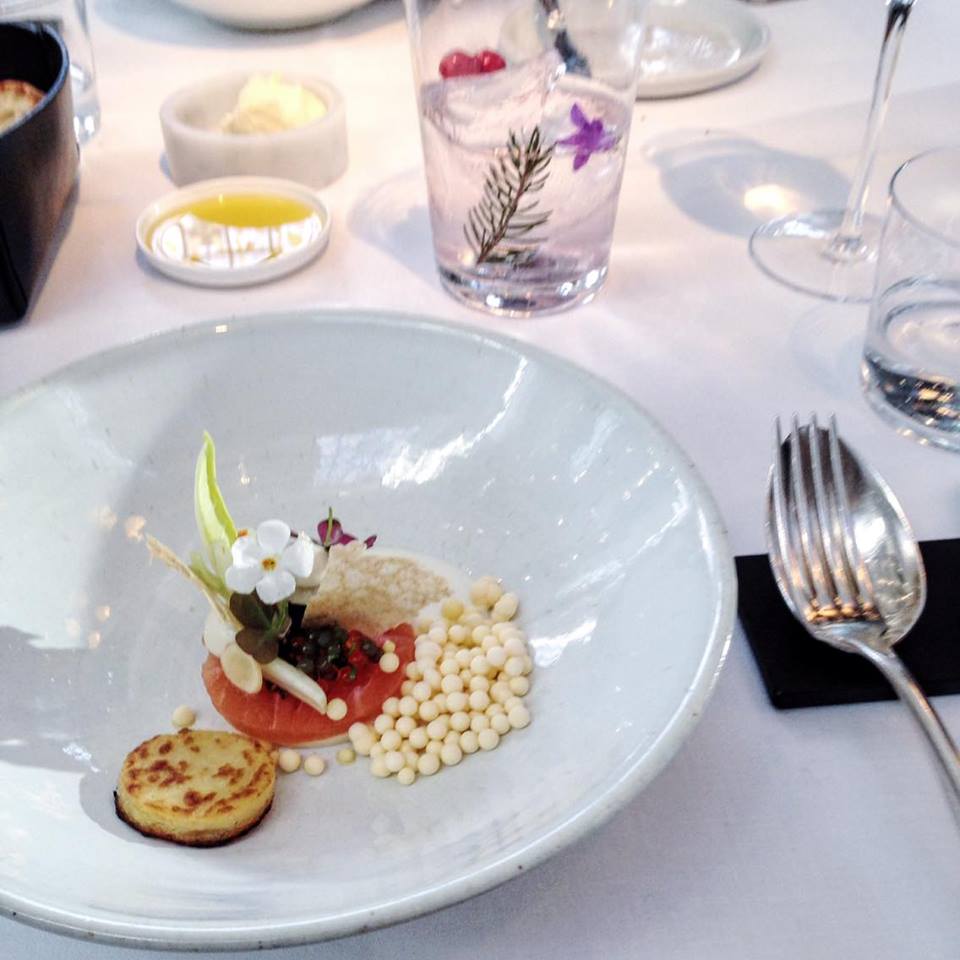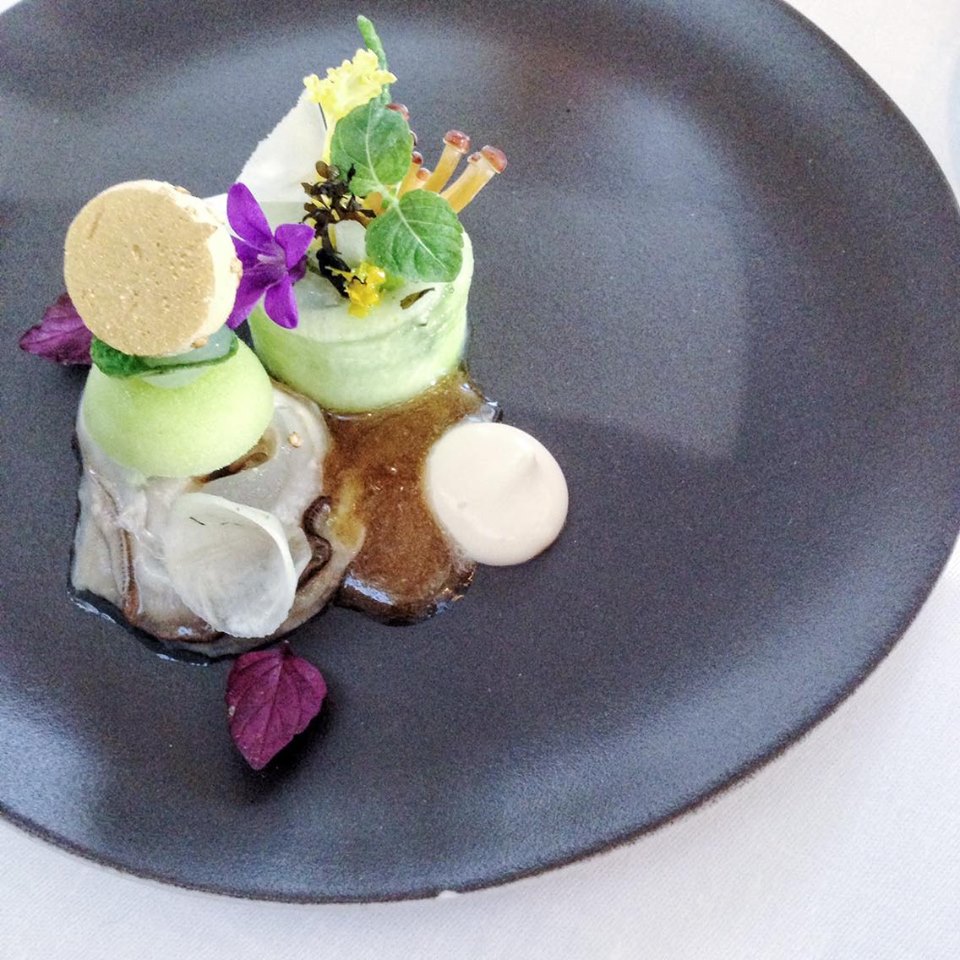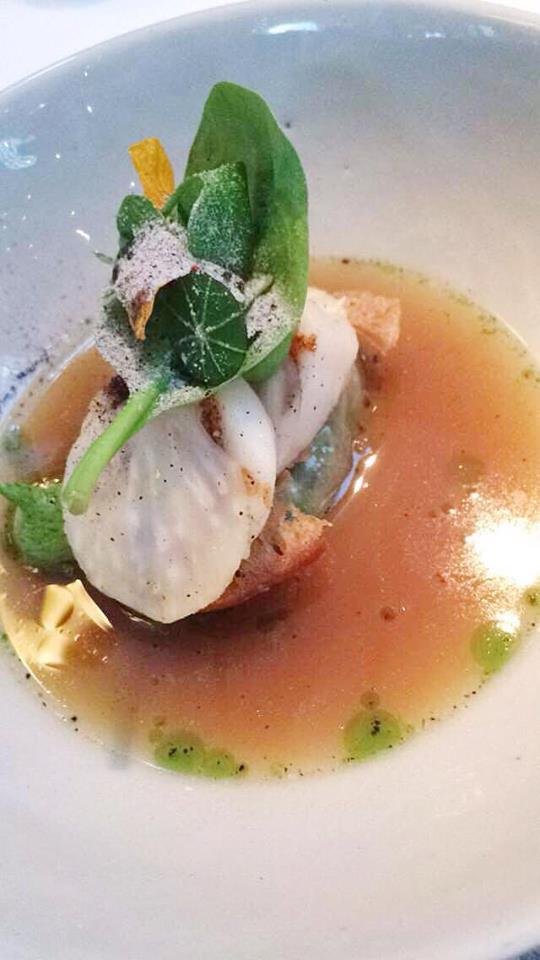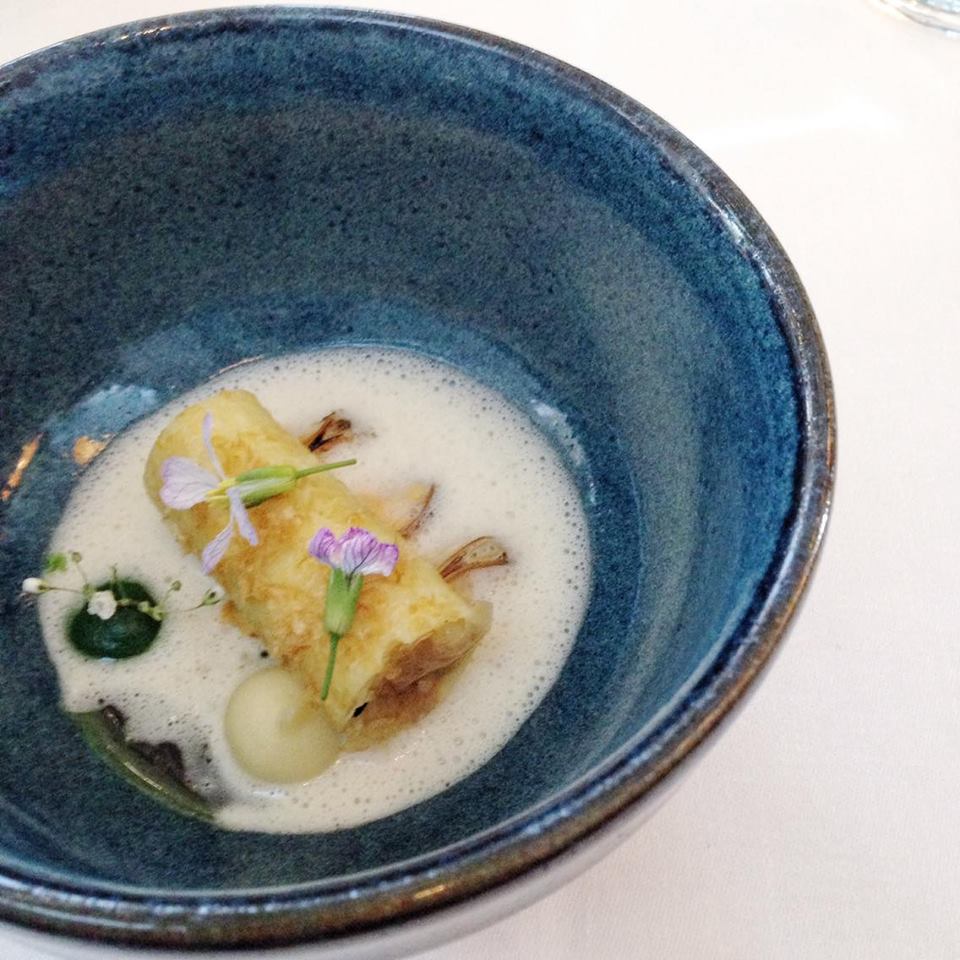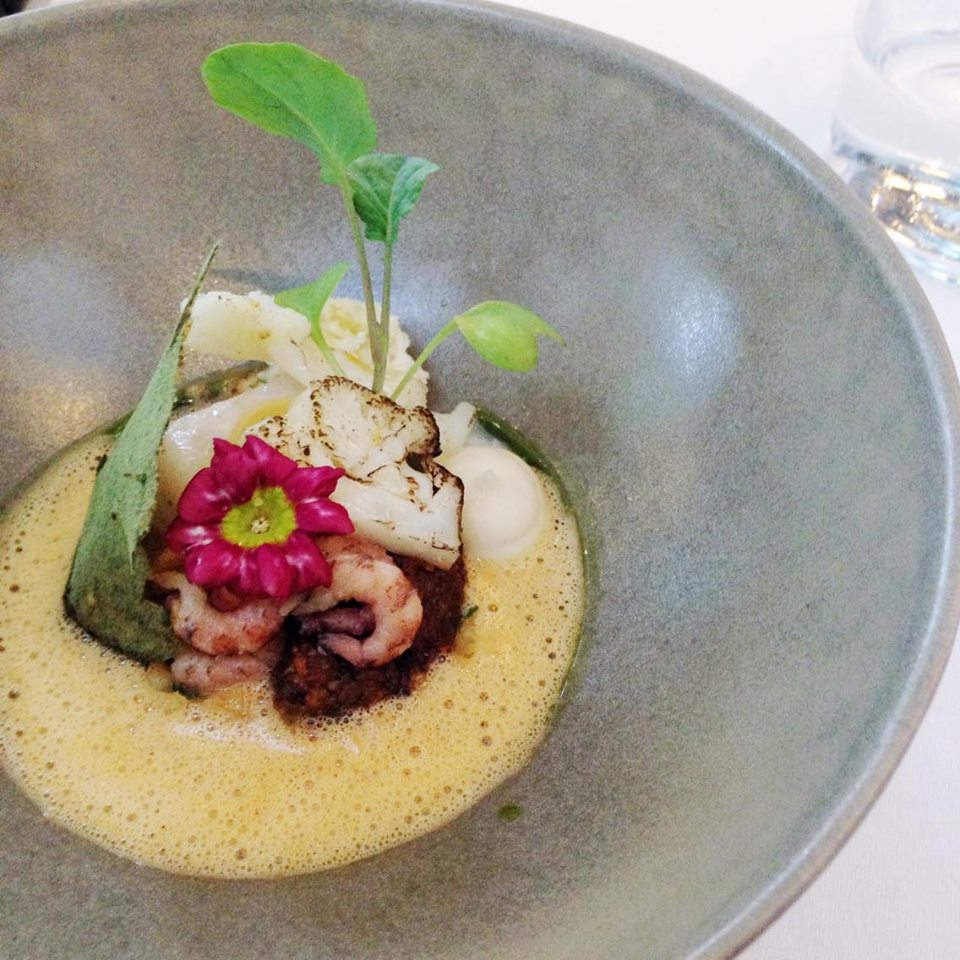 Main Course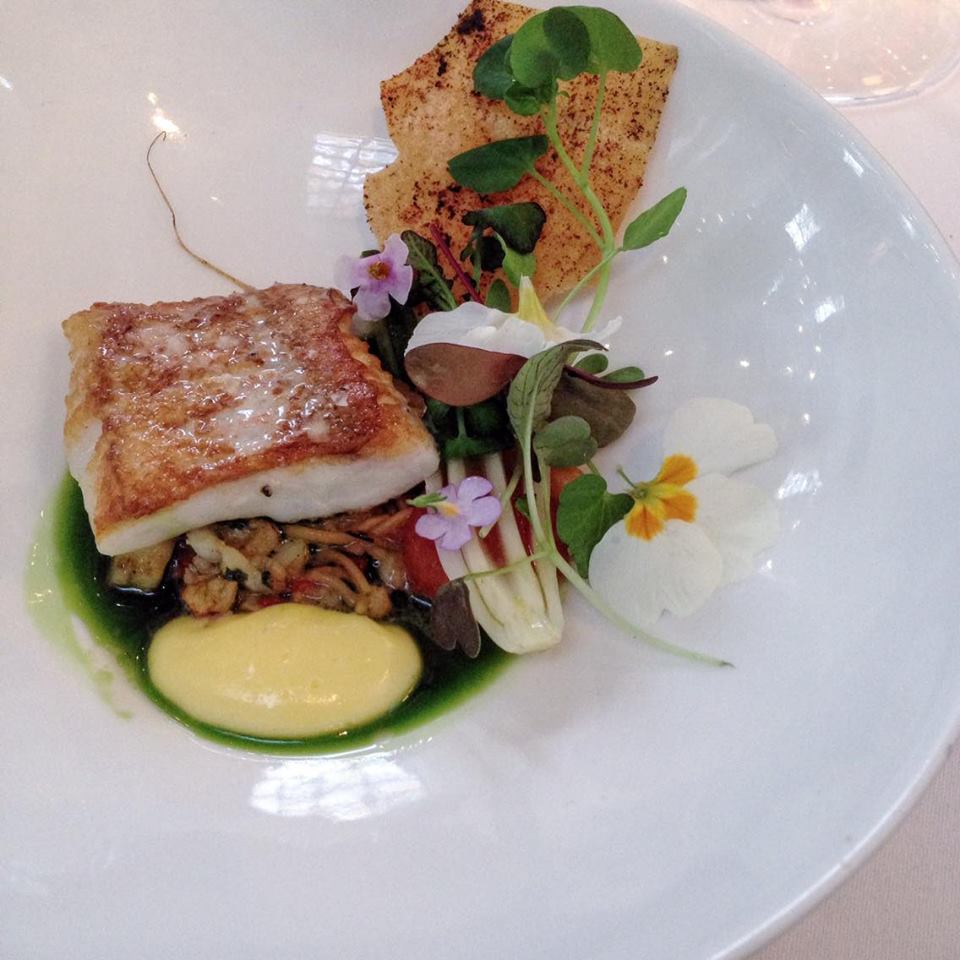 Main Course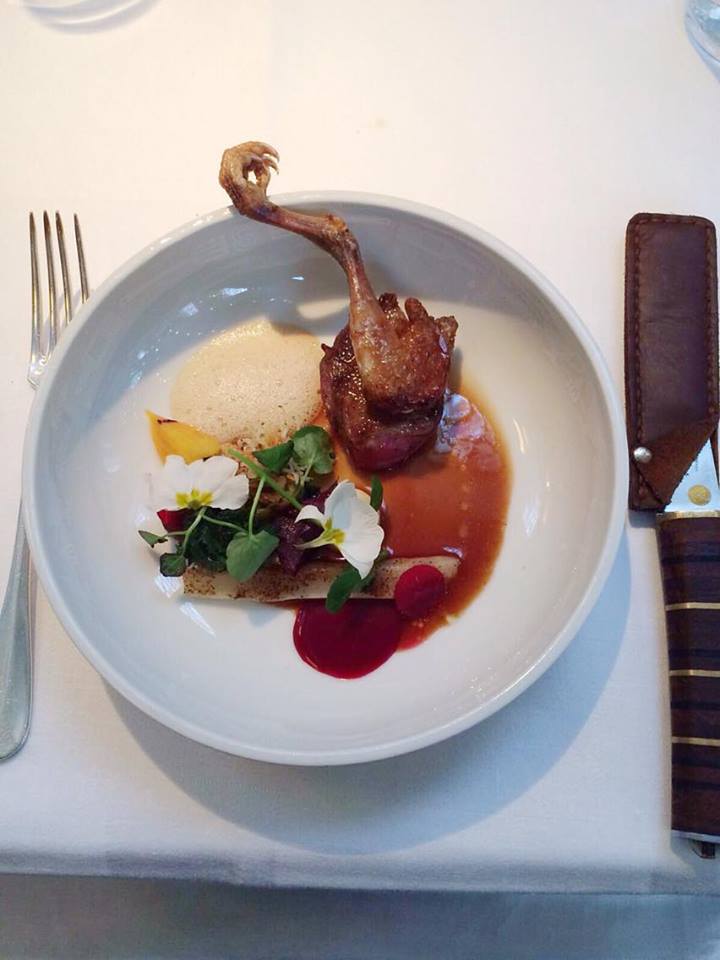 Dessert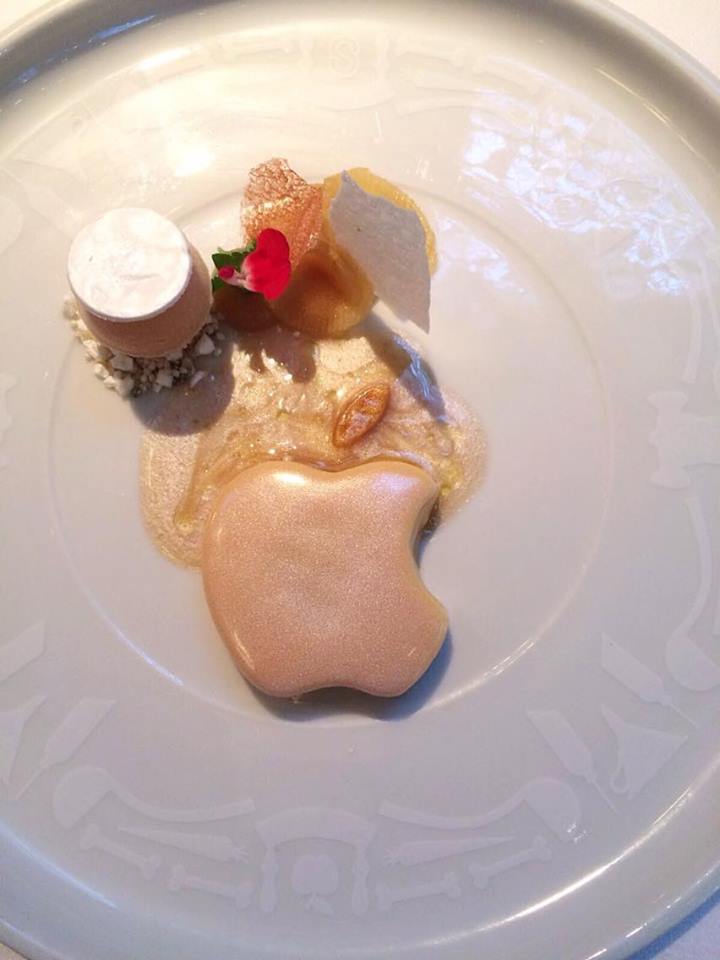 Coffee and Sweets