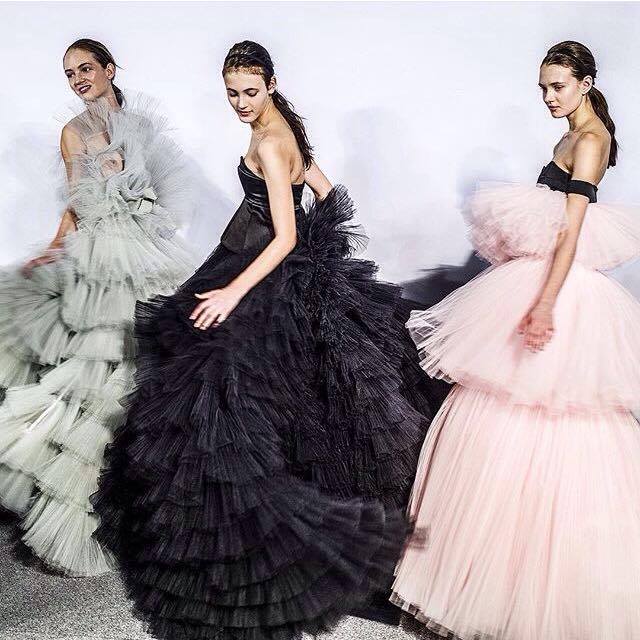 Yiqing Yin
This collection was a milestone for Yin because it was her first as a permanent member of the Chambre Syndicale de la Haute Couture. It is also a collection full of collaborations. Coen Carstens helped with the laser-cut leather scales and sculptor Bastien Carré created the final look with the LED lights, a real showstopper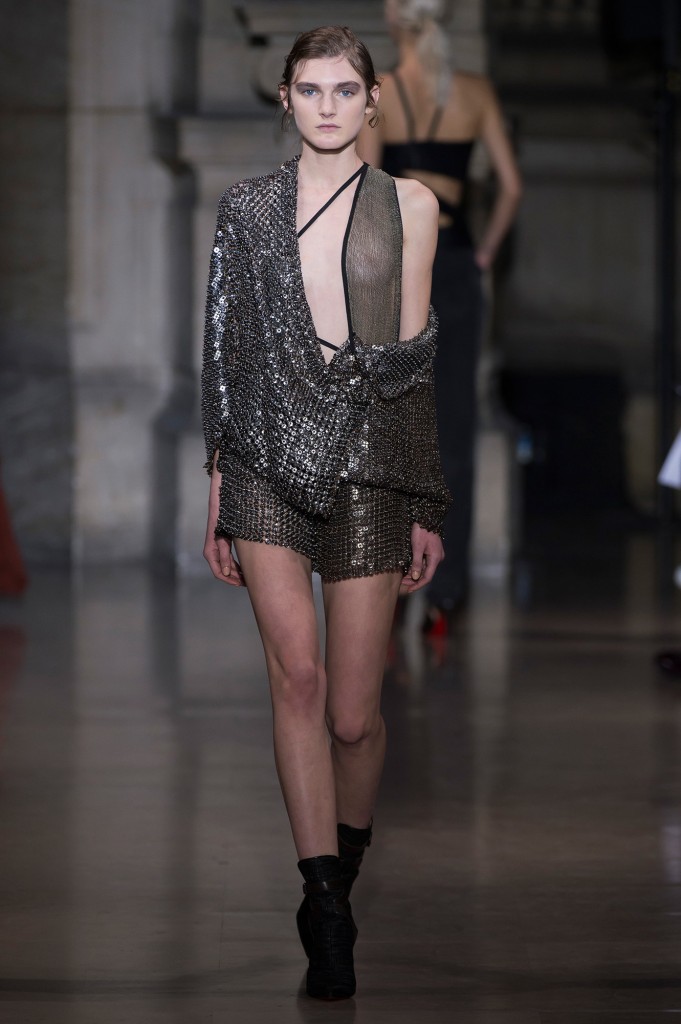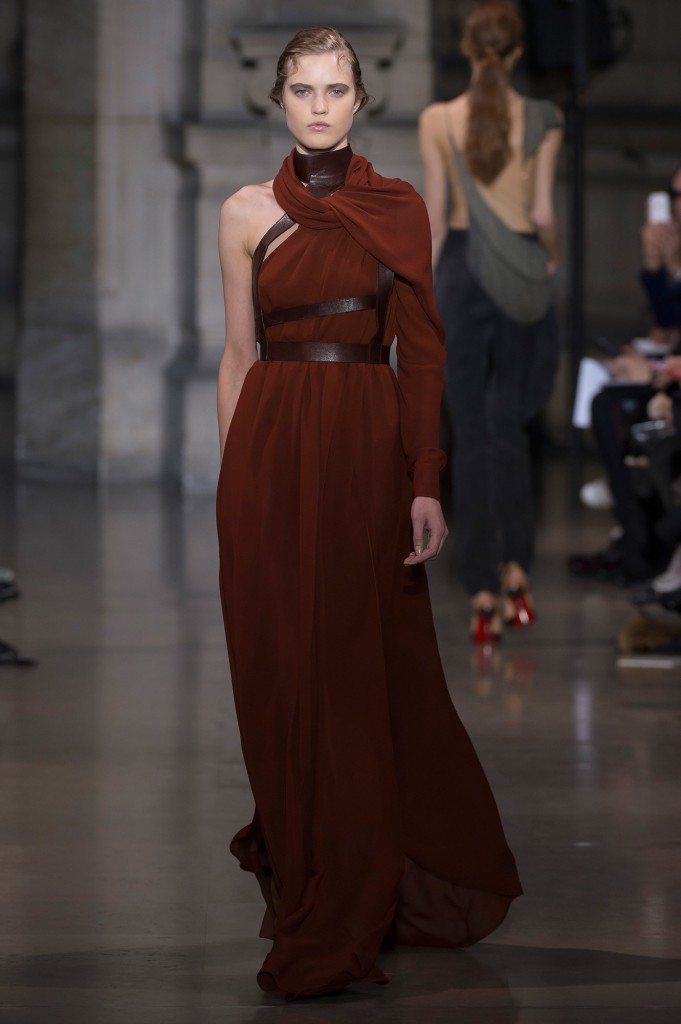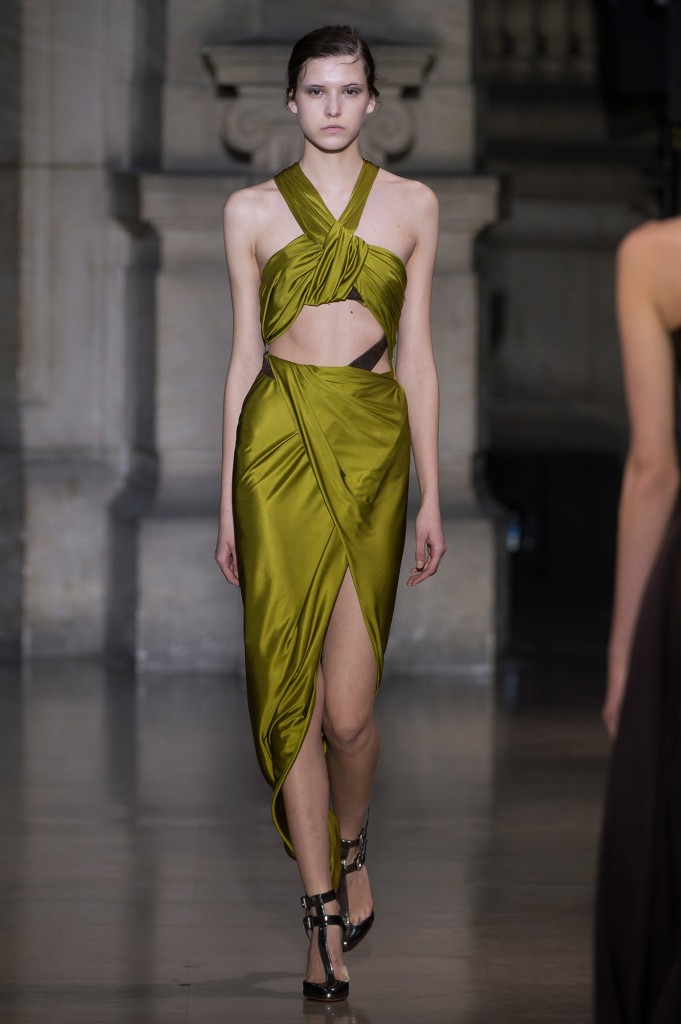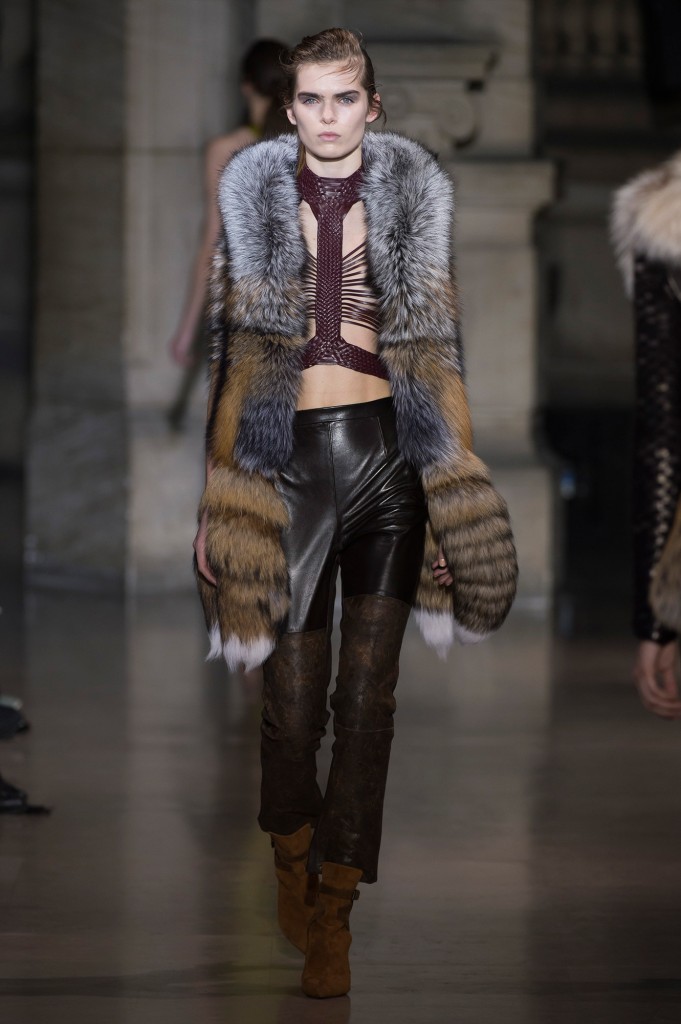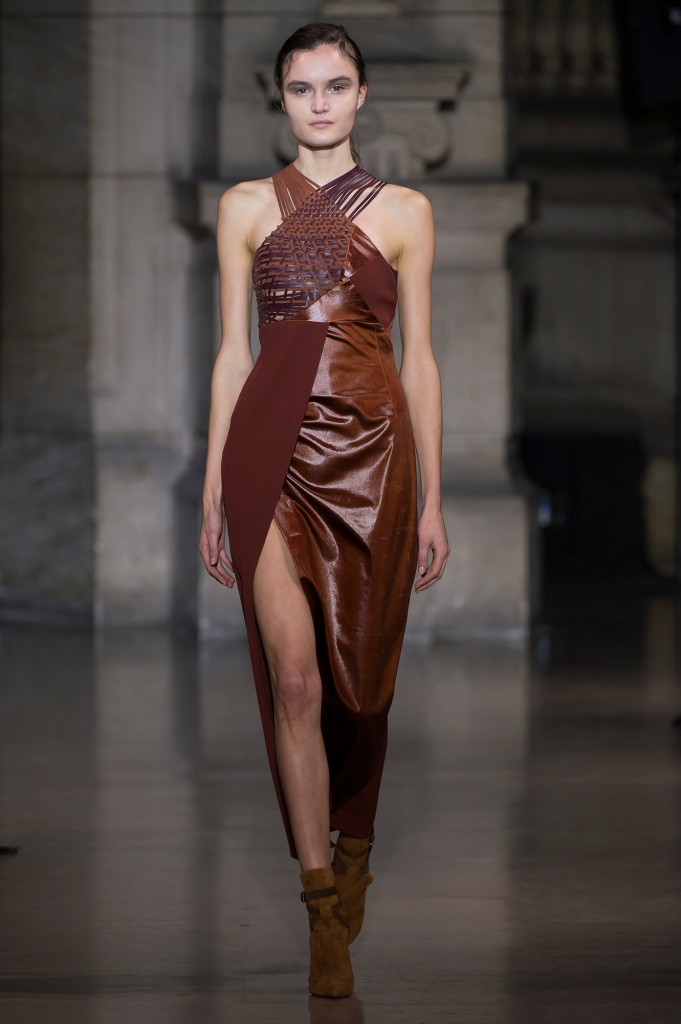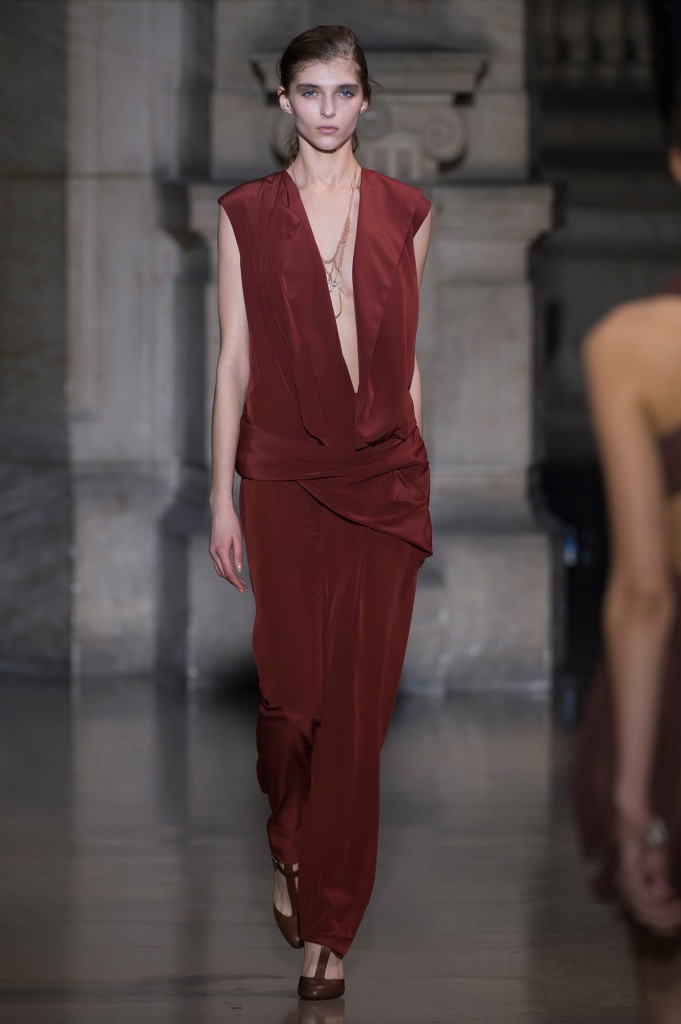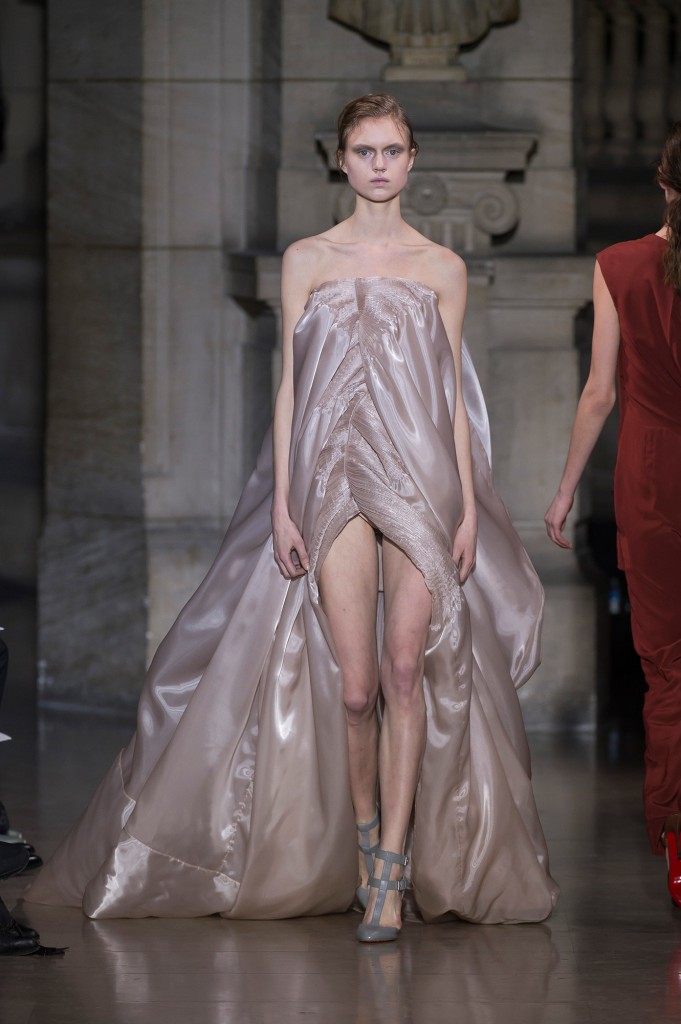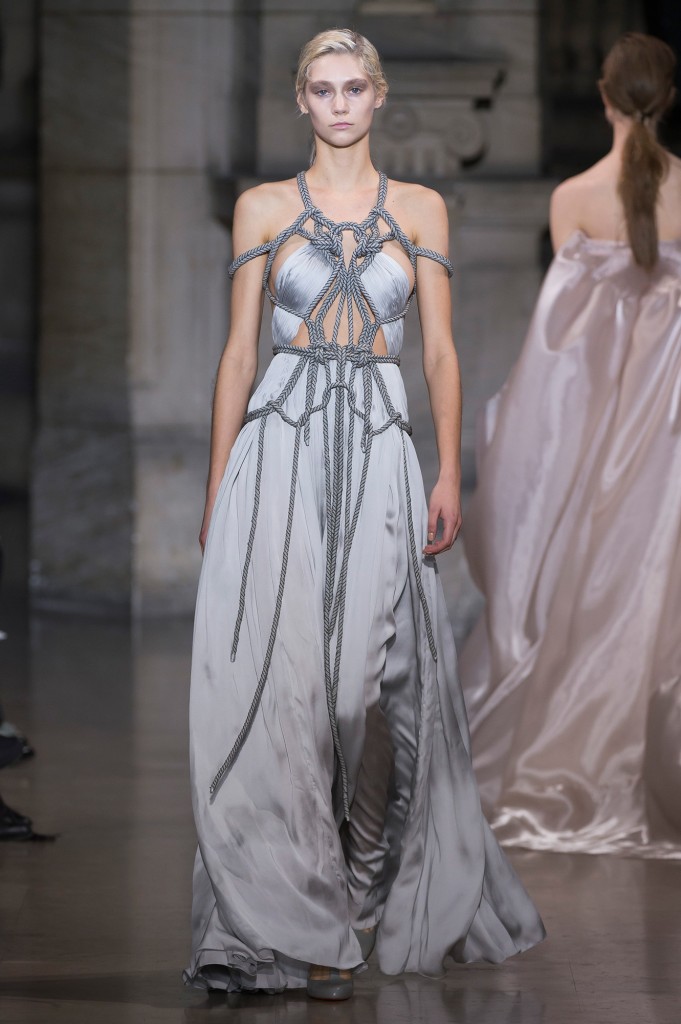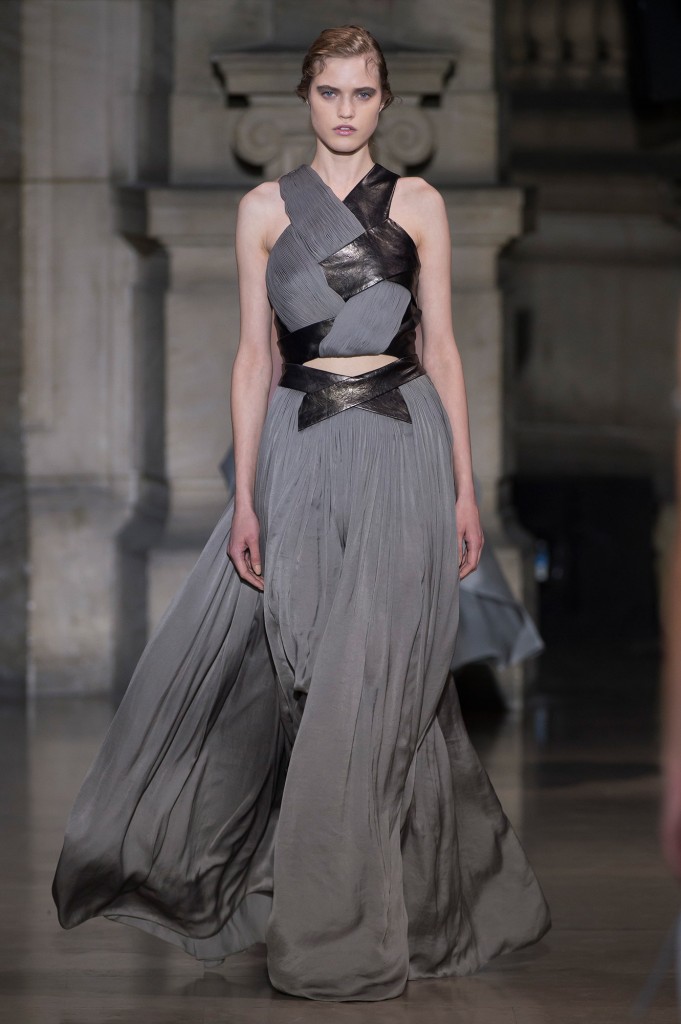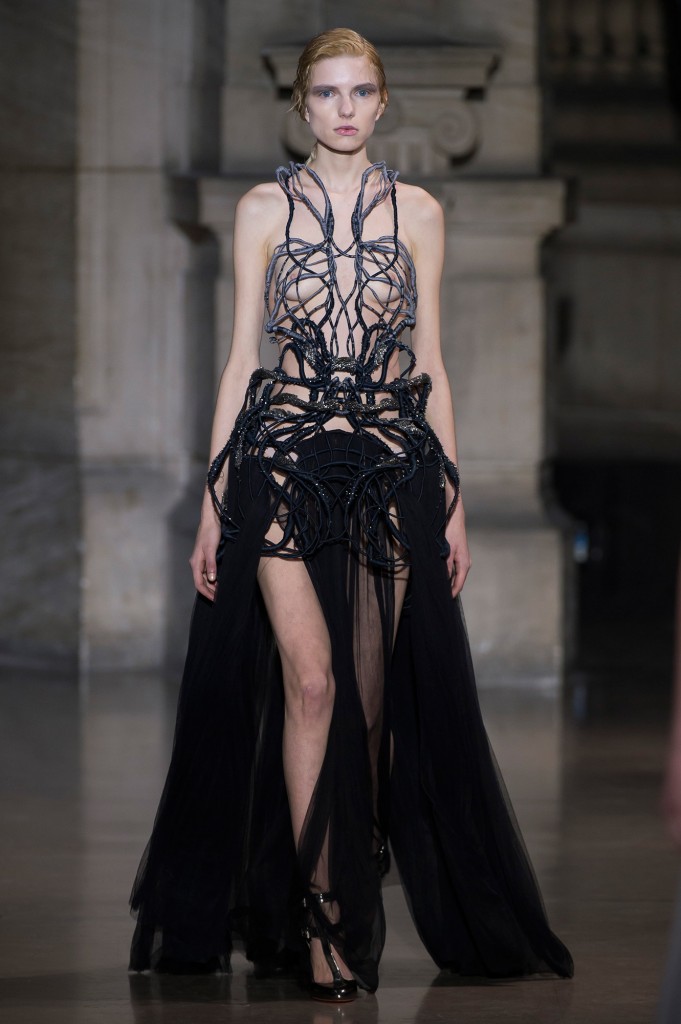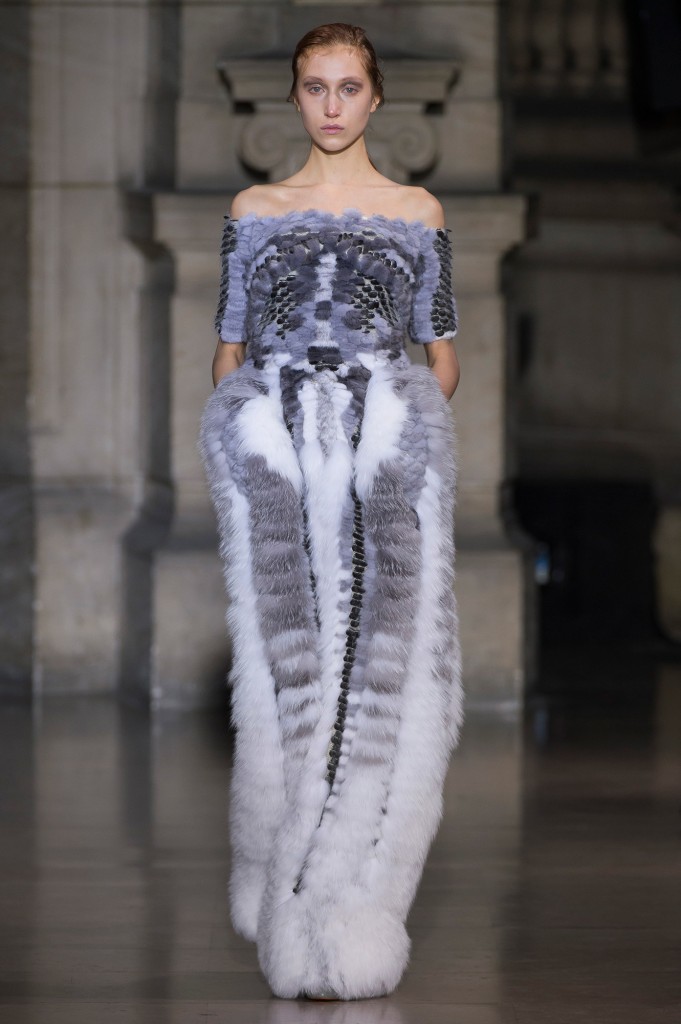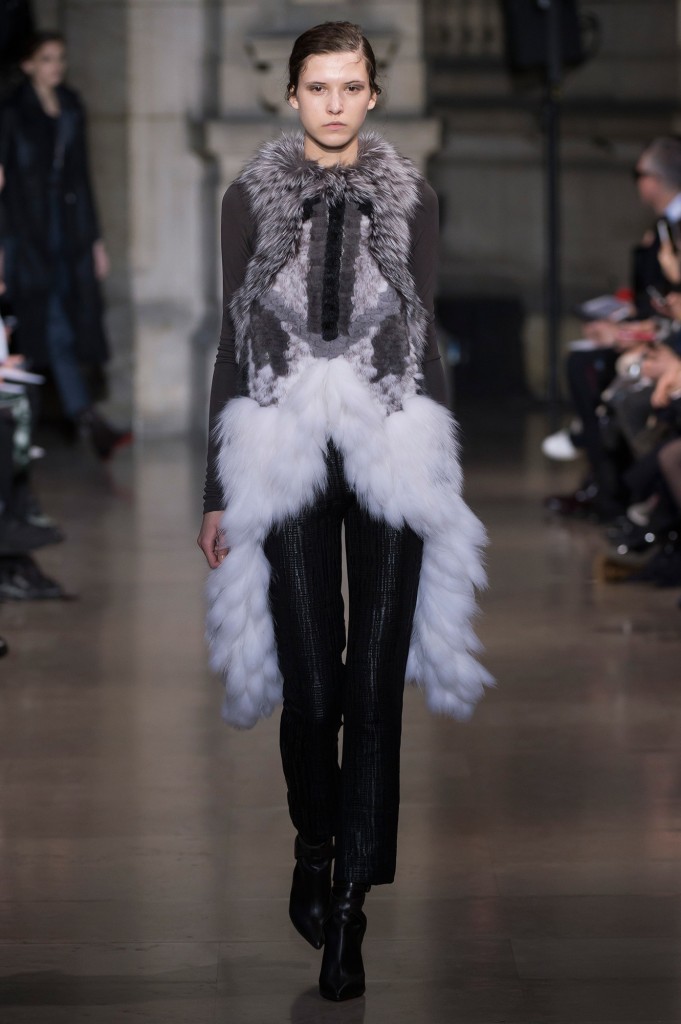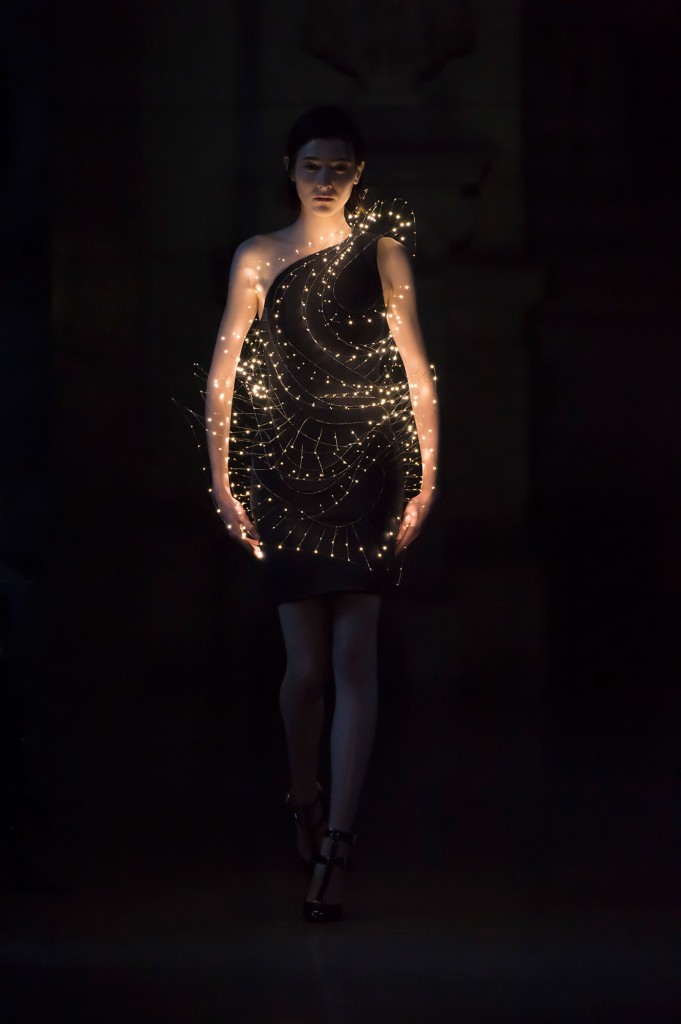 Valentino
Valentino takes you back to Venice in the early 20th century. Romantic silhouettes, floor-length dresses and classy transparency. The girls looking like beautiful nymphs in nearly nude make-up and golden hair accessories.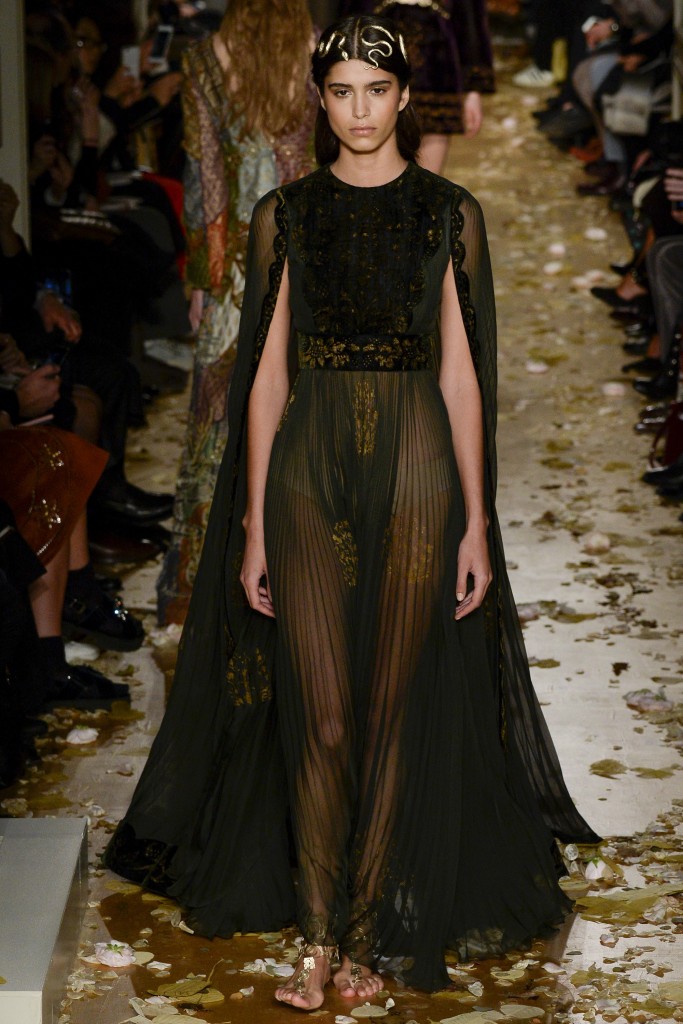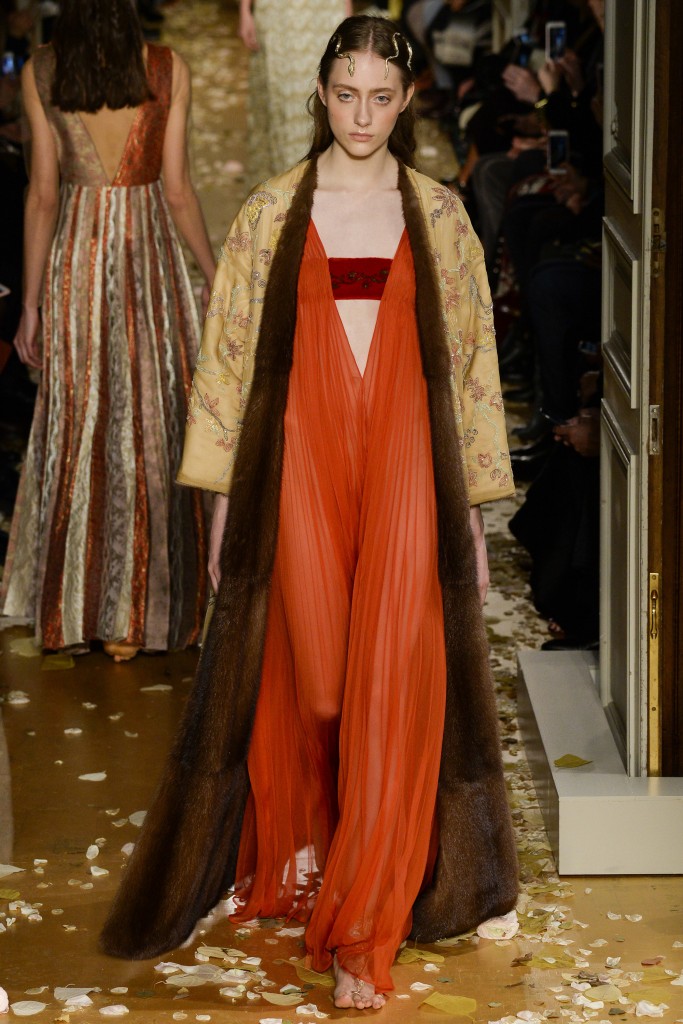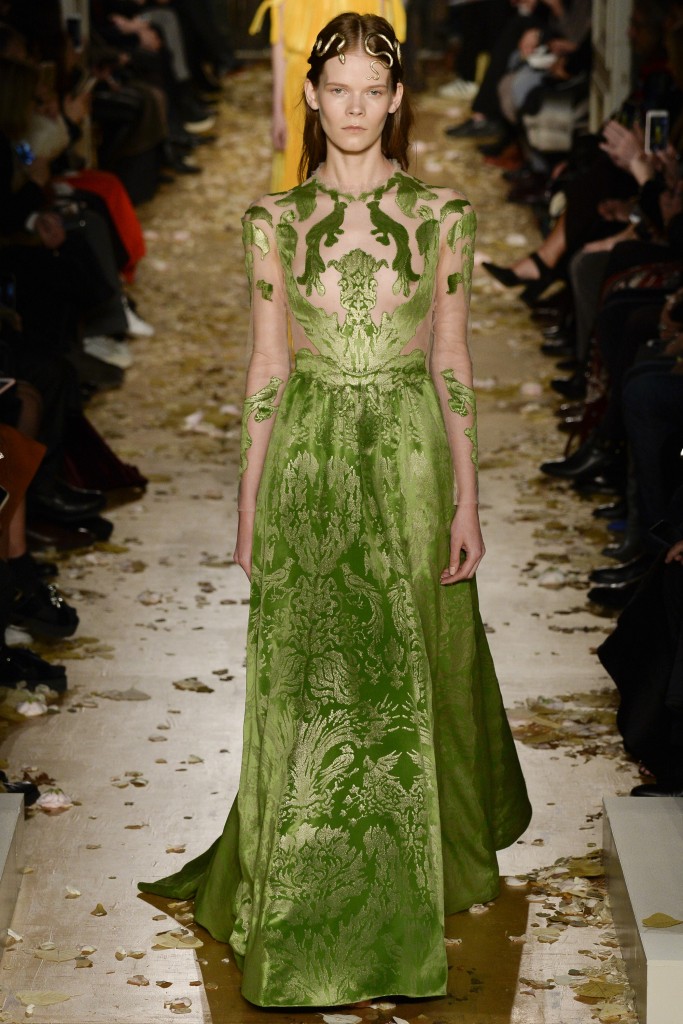 Chanel
Legendary Chanel two-piece suits. But this time some lenght was added. A play with different golden fabrics brought some glam to these silhouettes. Poofy sleeves to give the girls more character and some feathers here and there. Overall an obvious Chanel haute couture collection.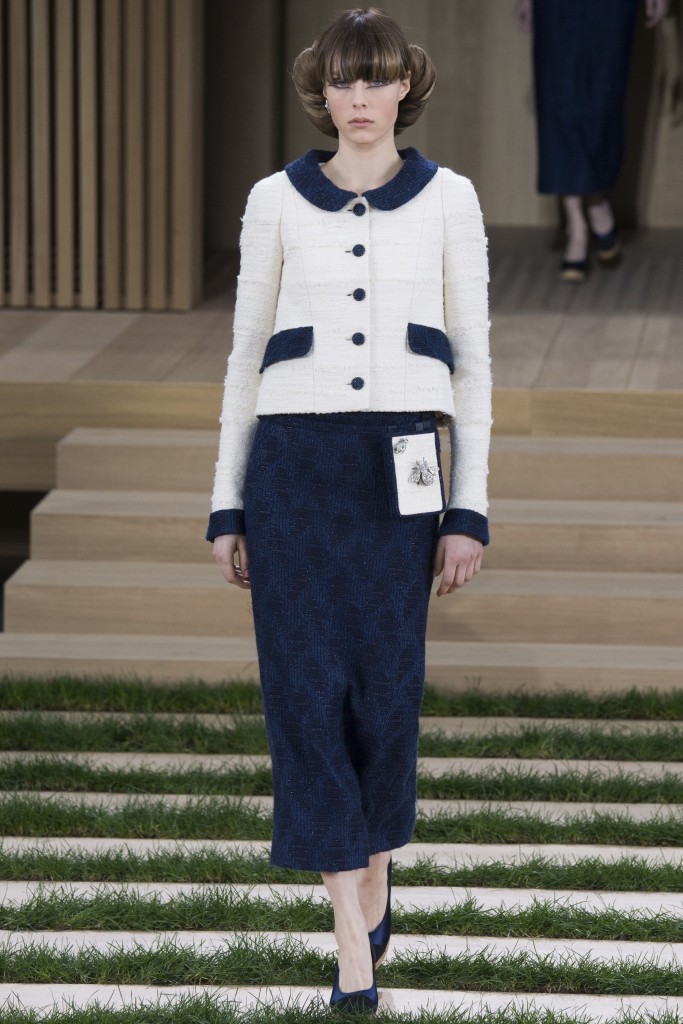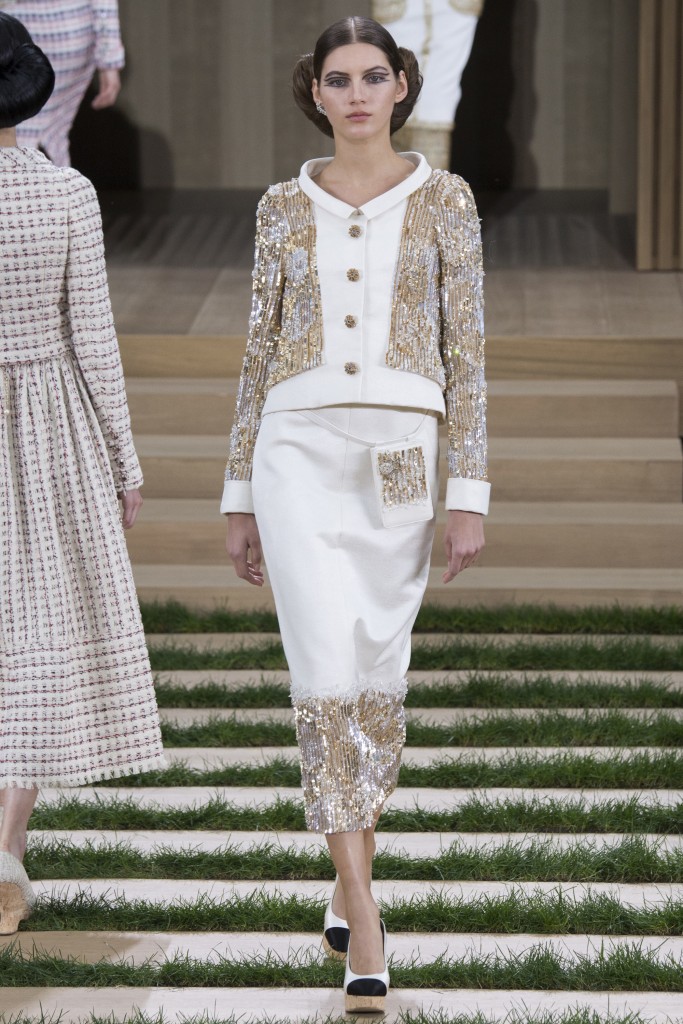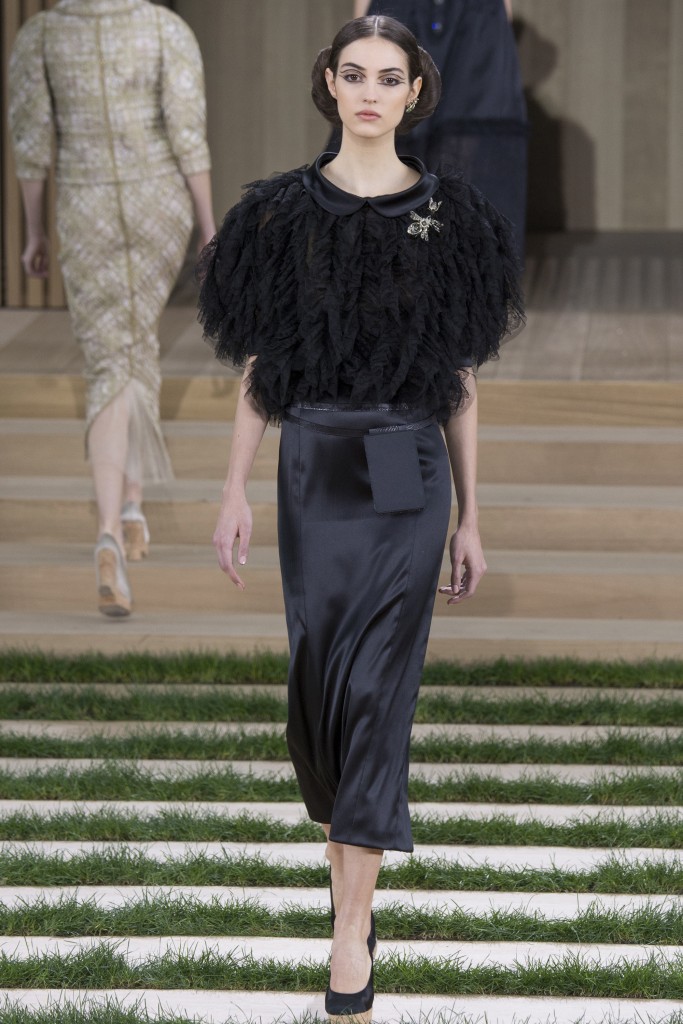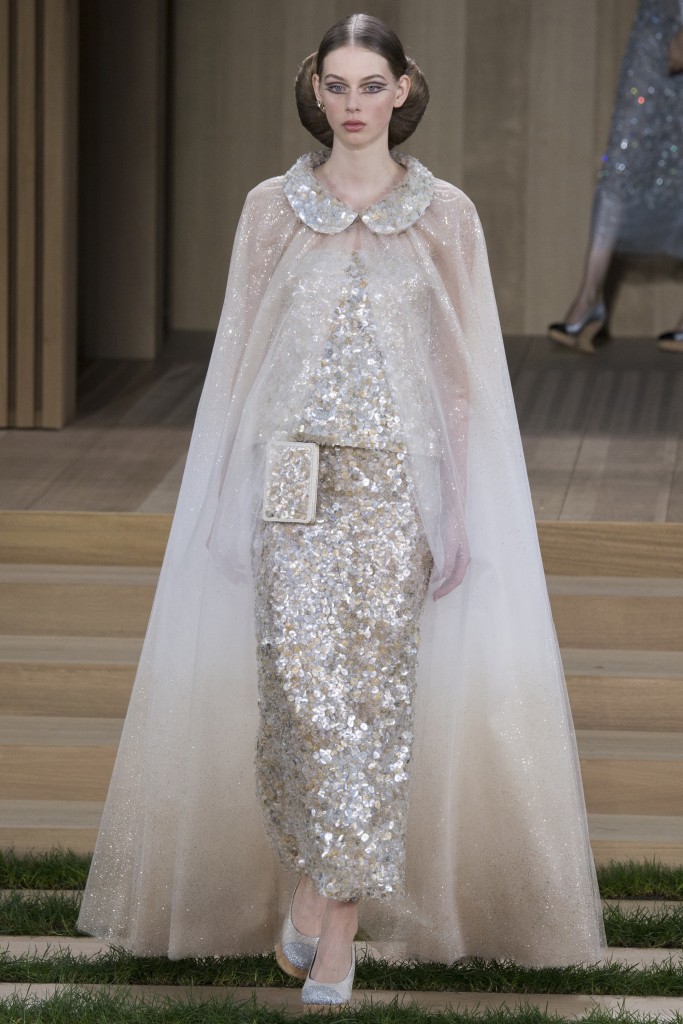 Zuhair Murad
Zuhair took a trip through the past and decided to use the panier skirts for  his latest collection. Another thing that we can find in this collections are the corsets. The designer claimed he loves the possibilities of corsets. "You could say I wanted to put women in a gilded cage". A truely fairy tale show with pastes l, flowers and rich embroidery.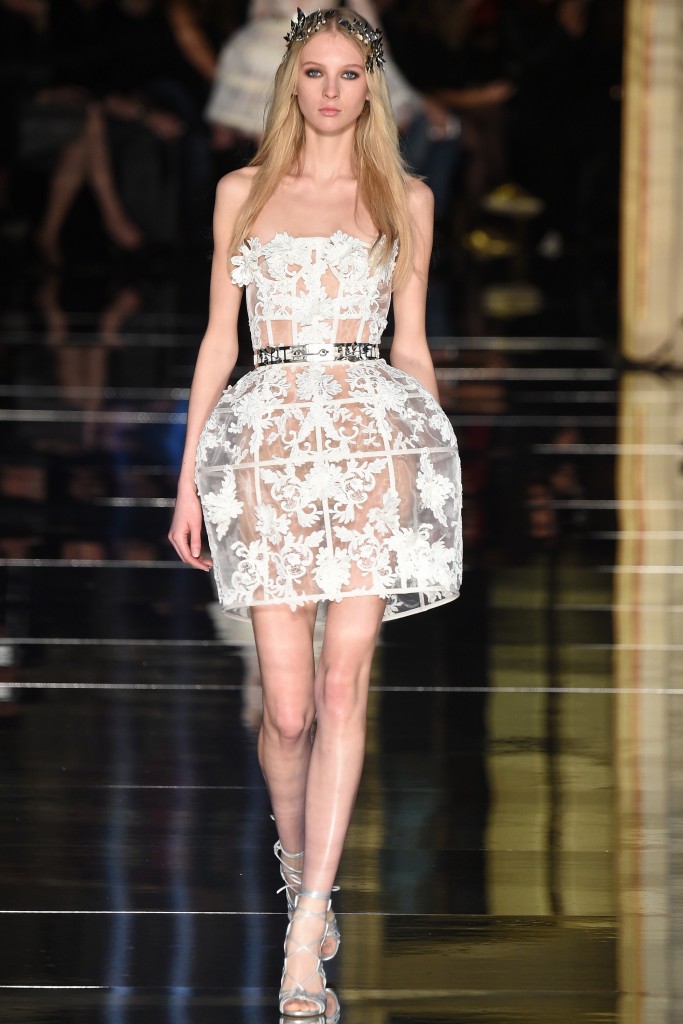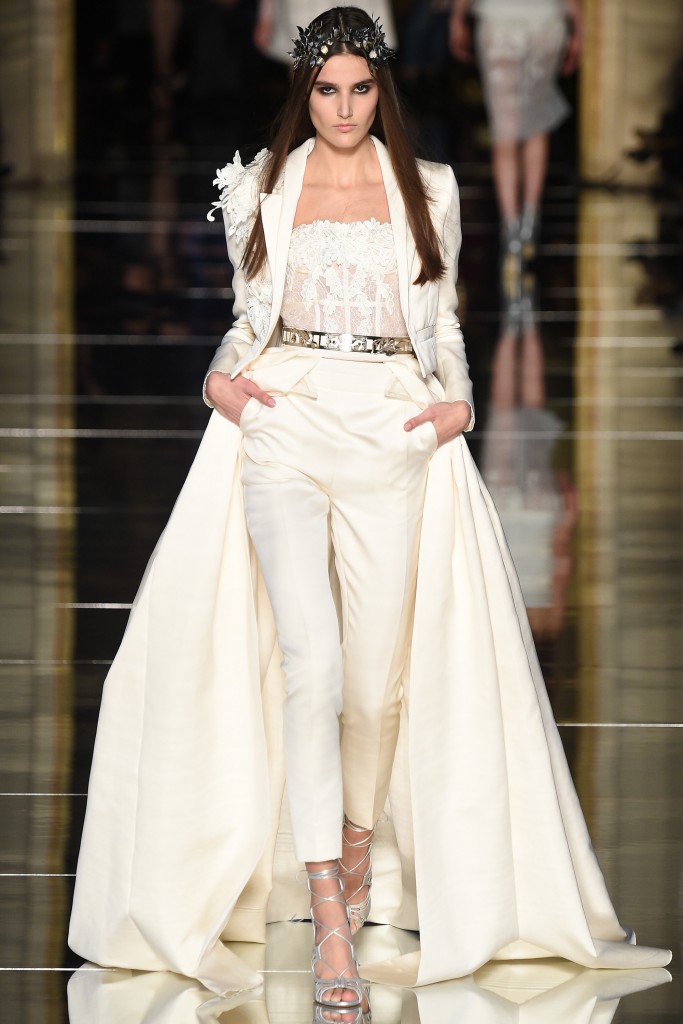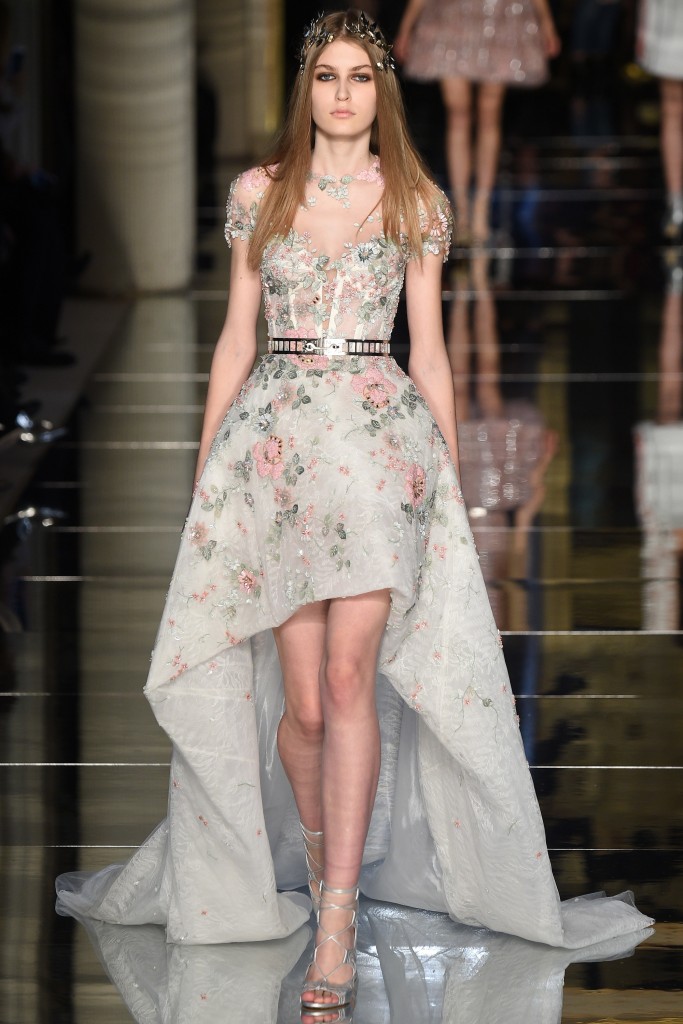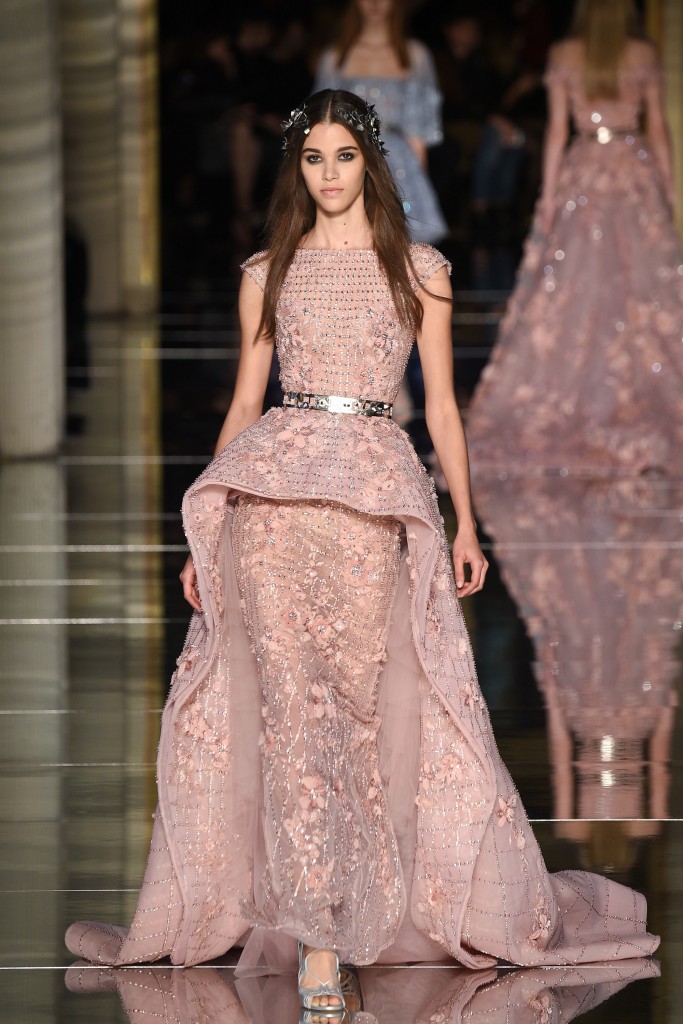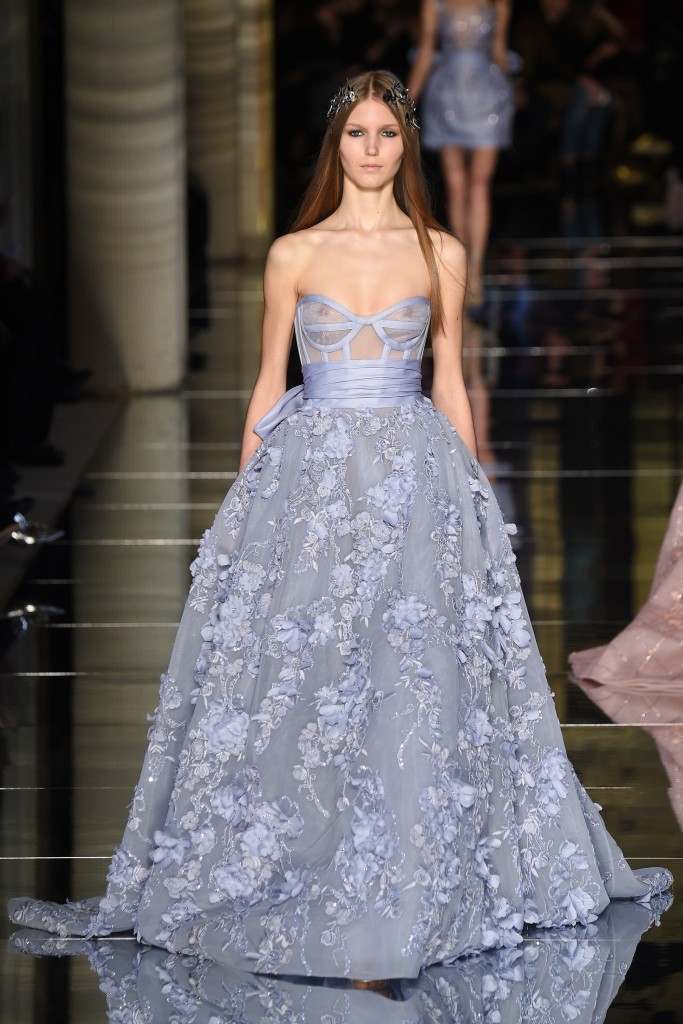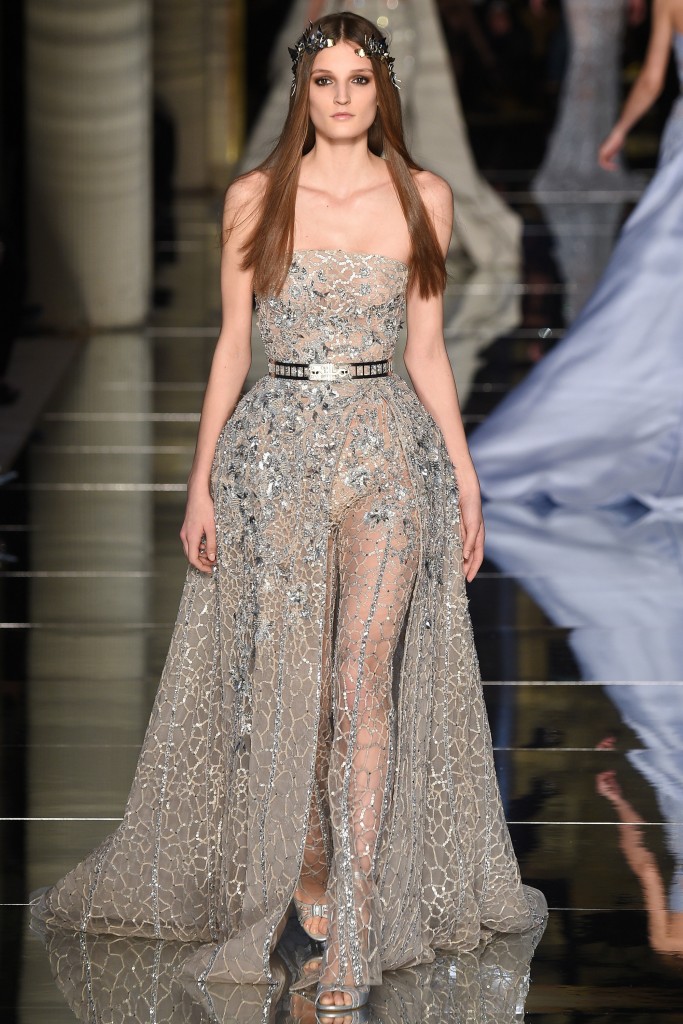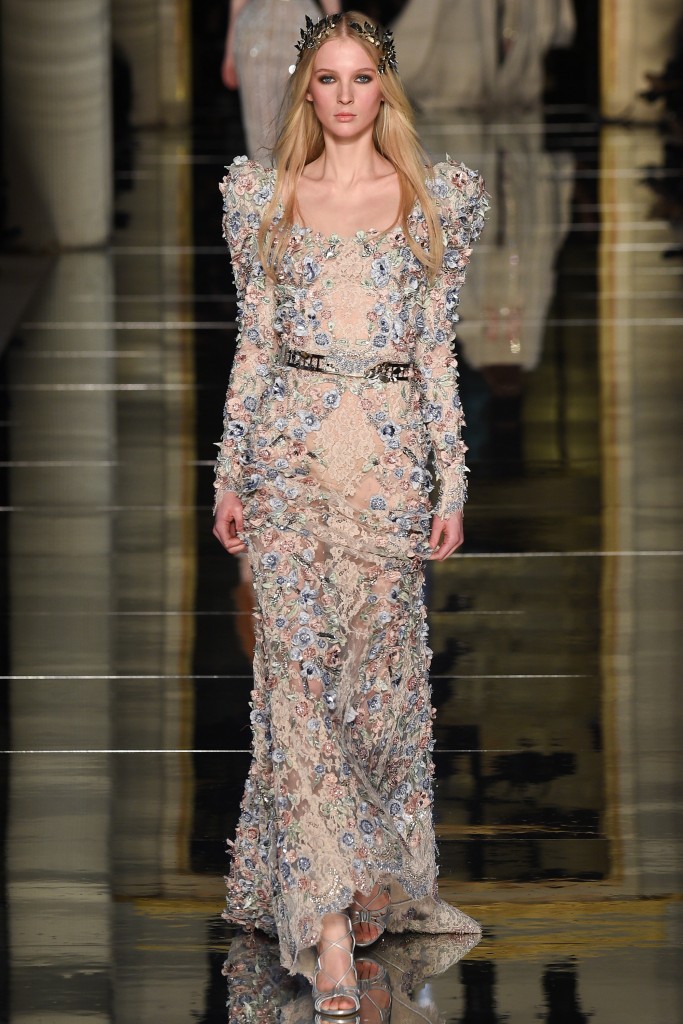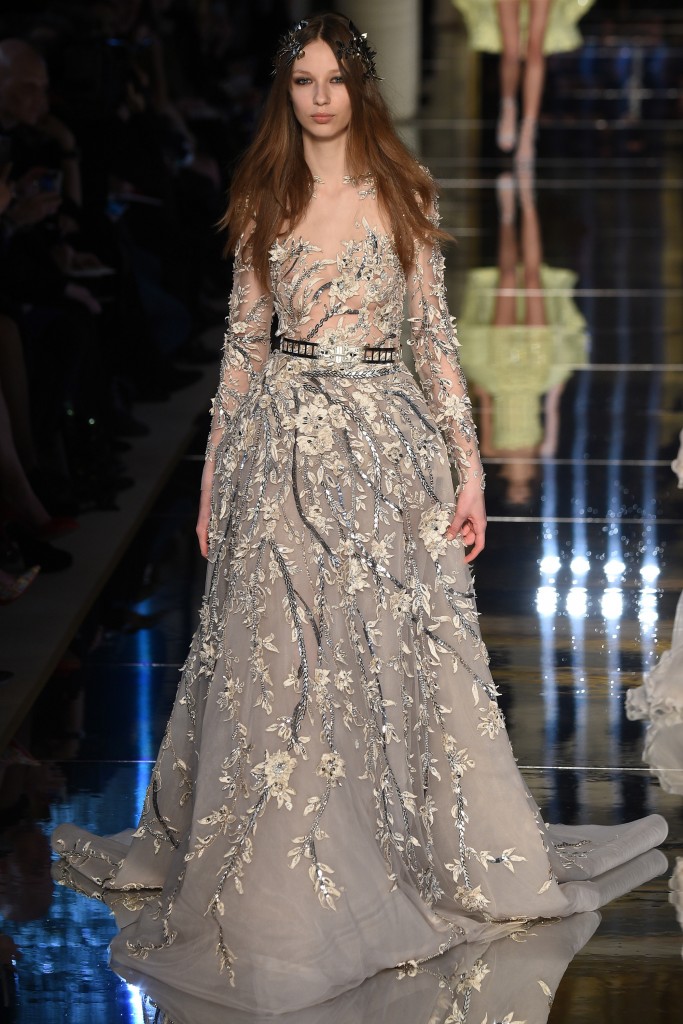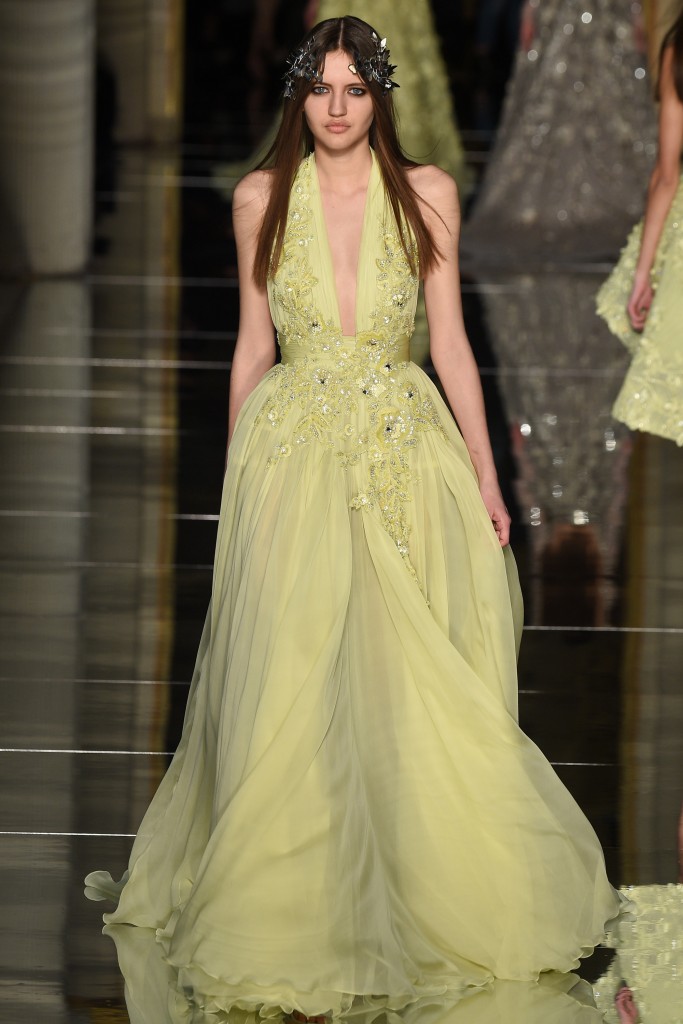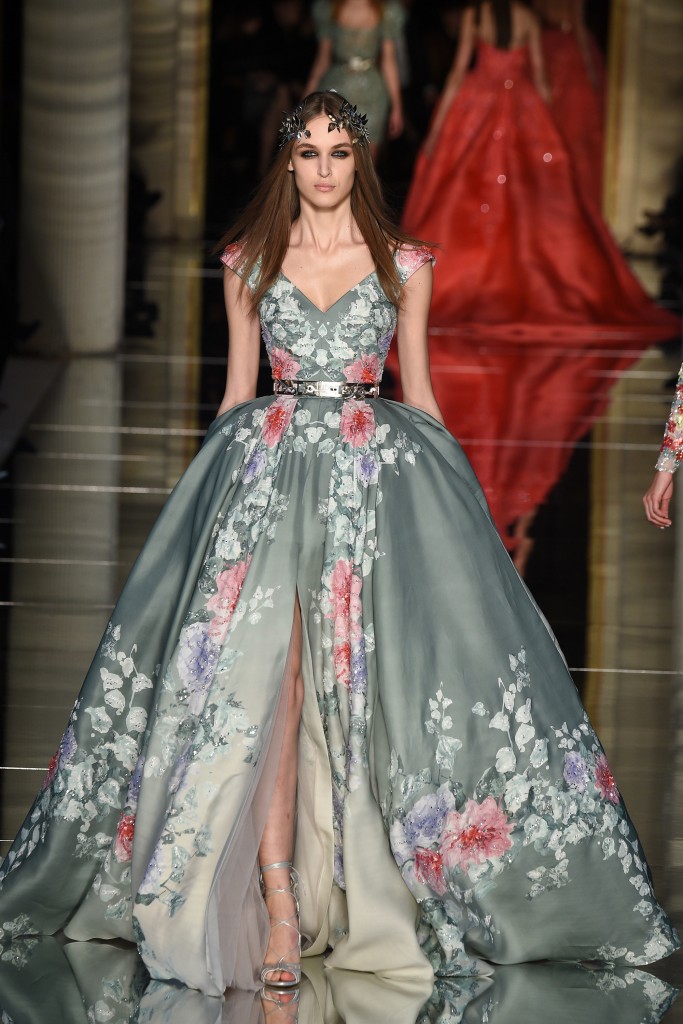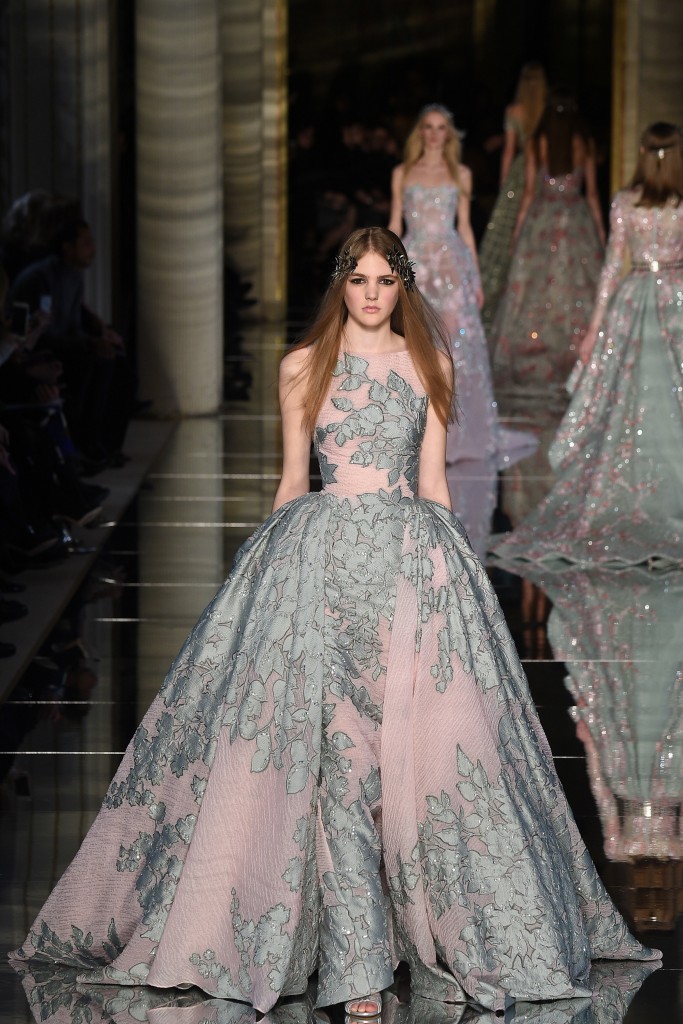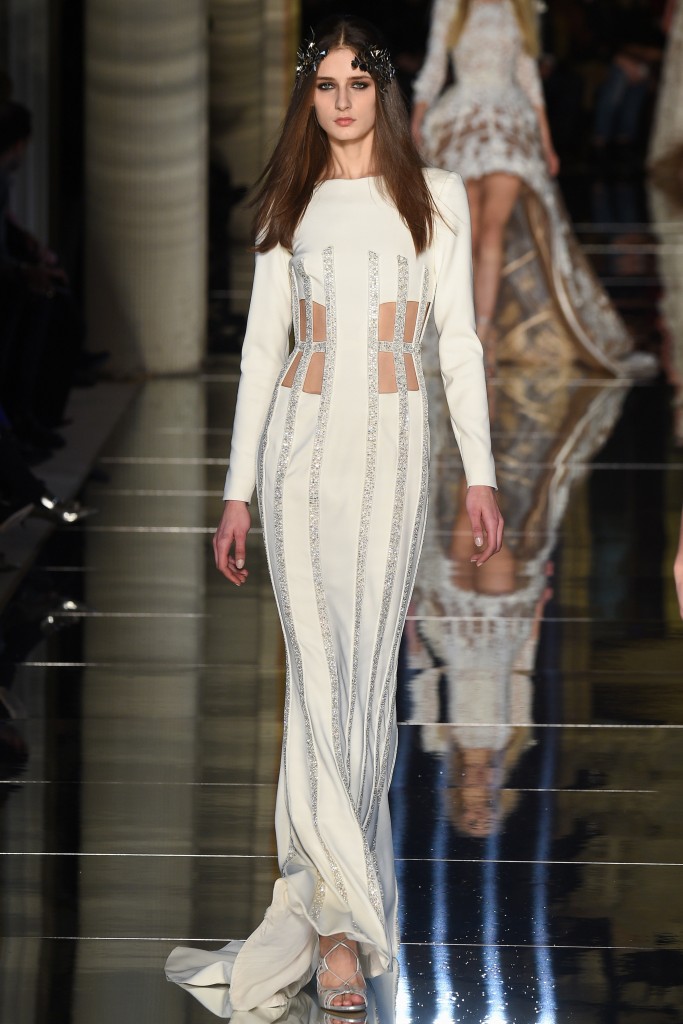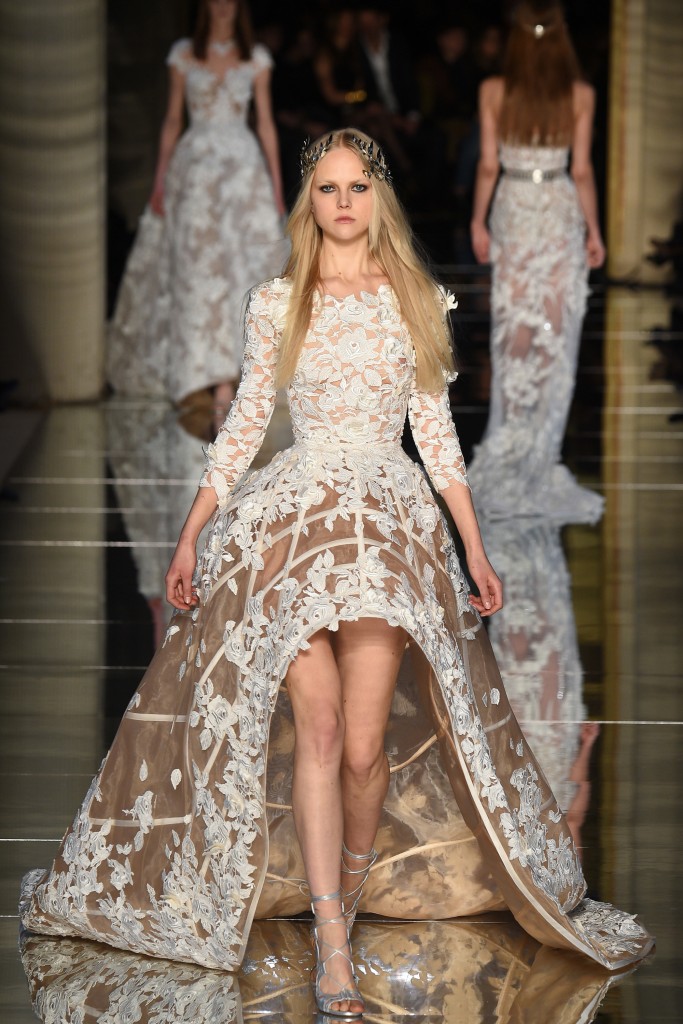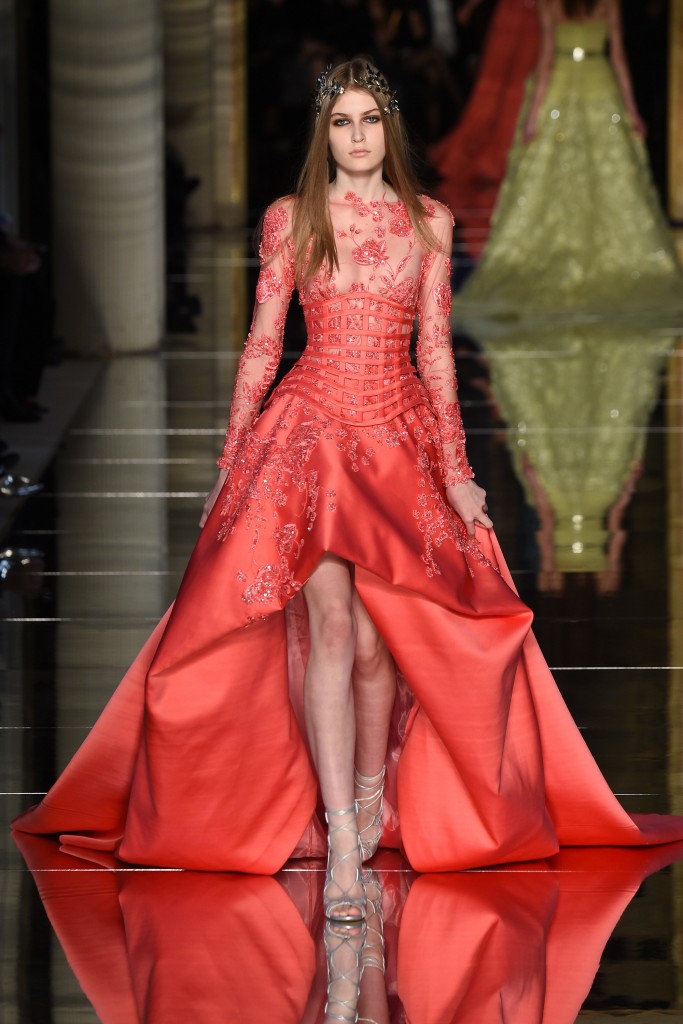 Dior
Taking the bare shoulder to the next and a more sophisticated level. Accenting it by using interesting cuts and big ruffles. Sandy and Navy colours are popping because of the white-always-stylish elements. Big masculin coats in contrast to the deep V-neck dresses. These are the fundamentals that made this collection a winner.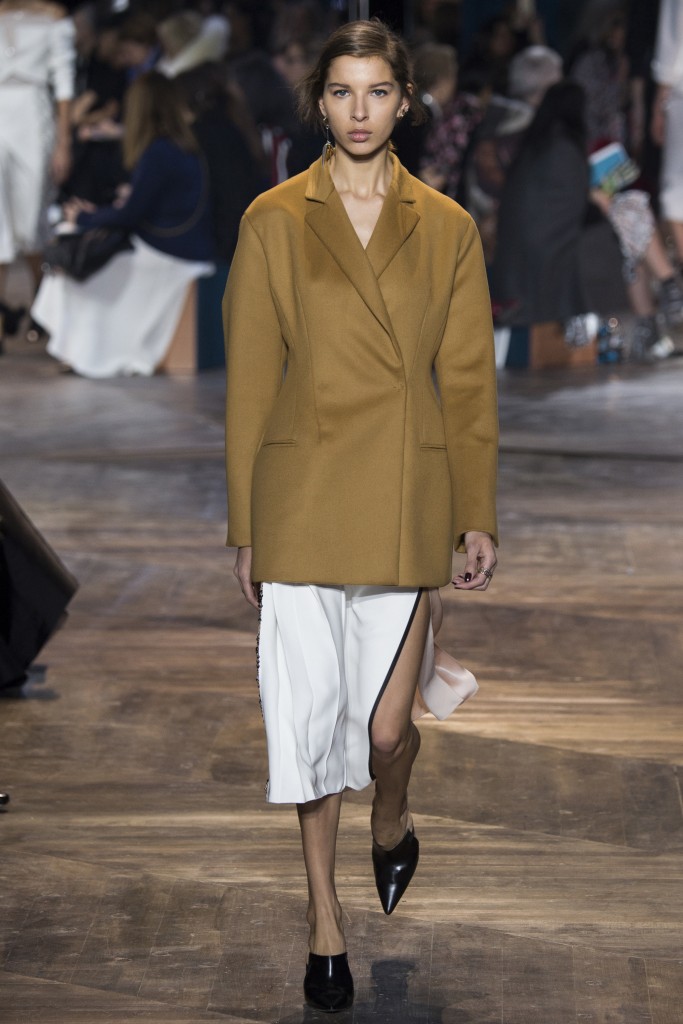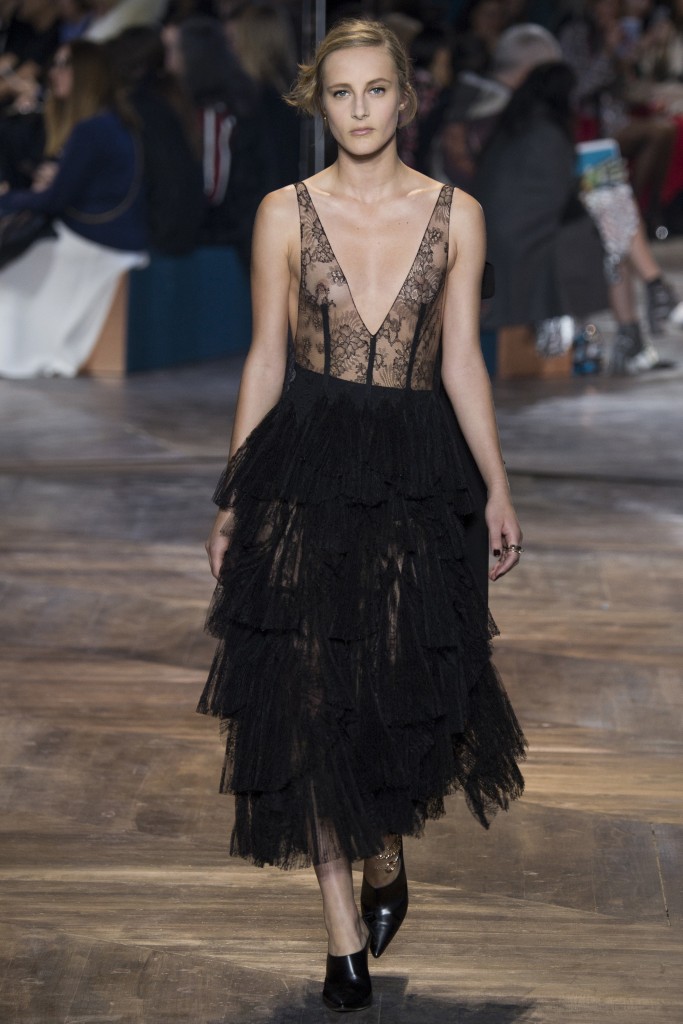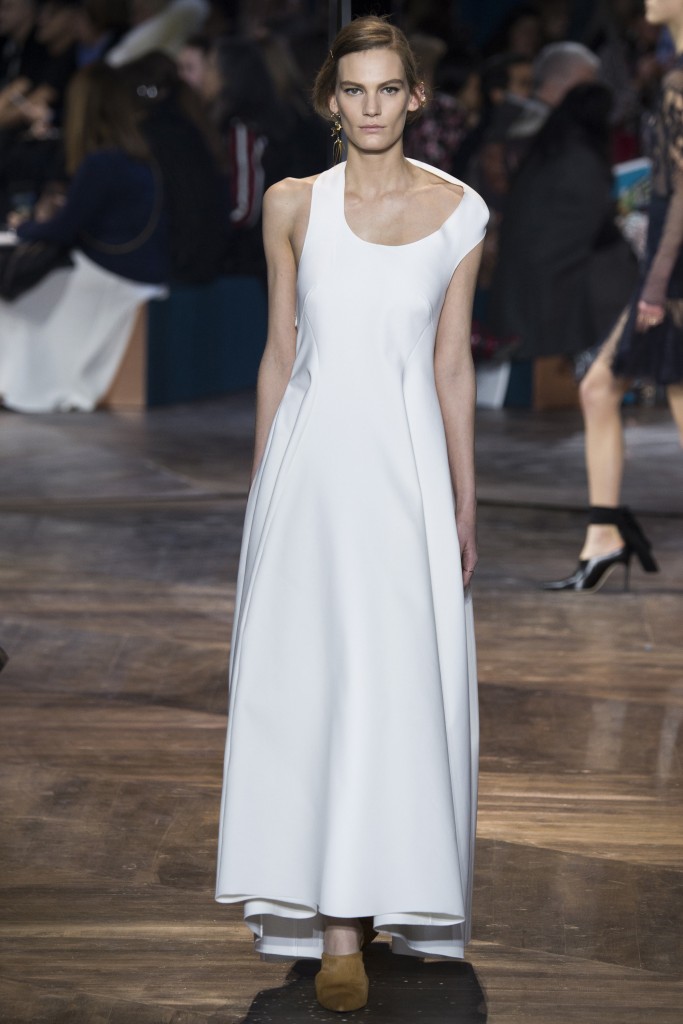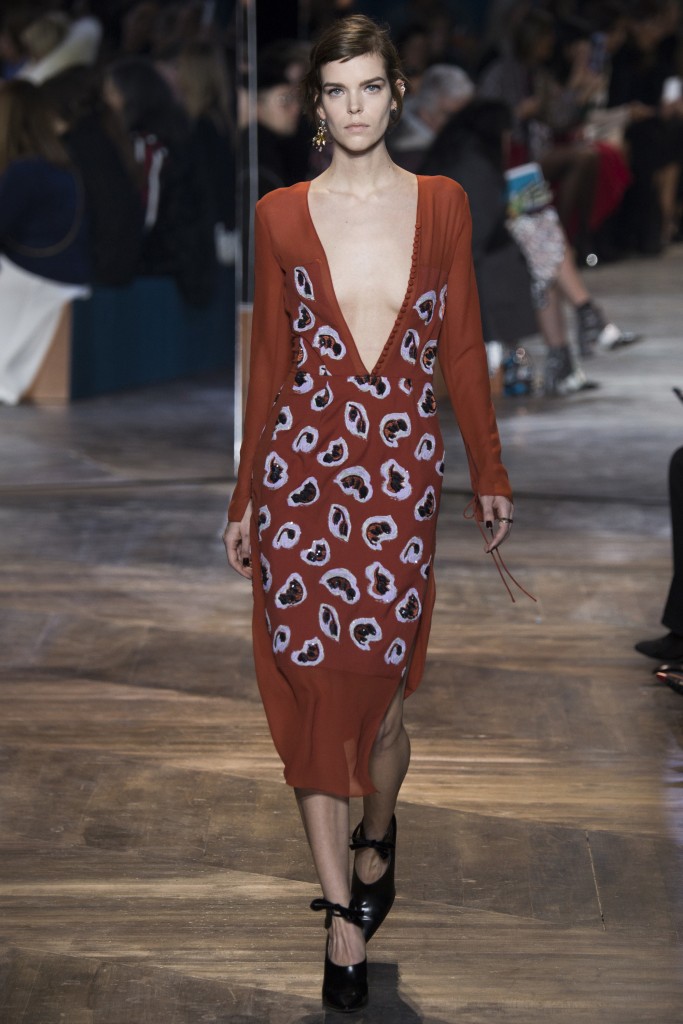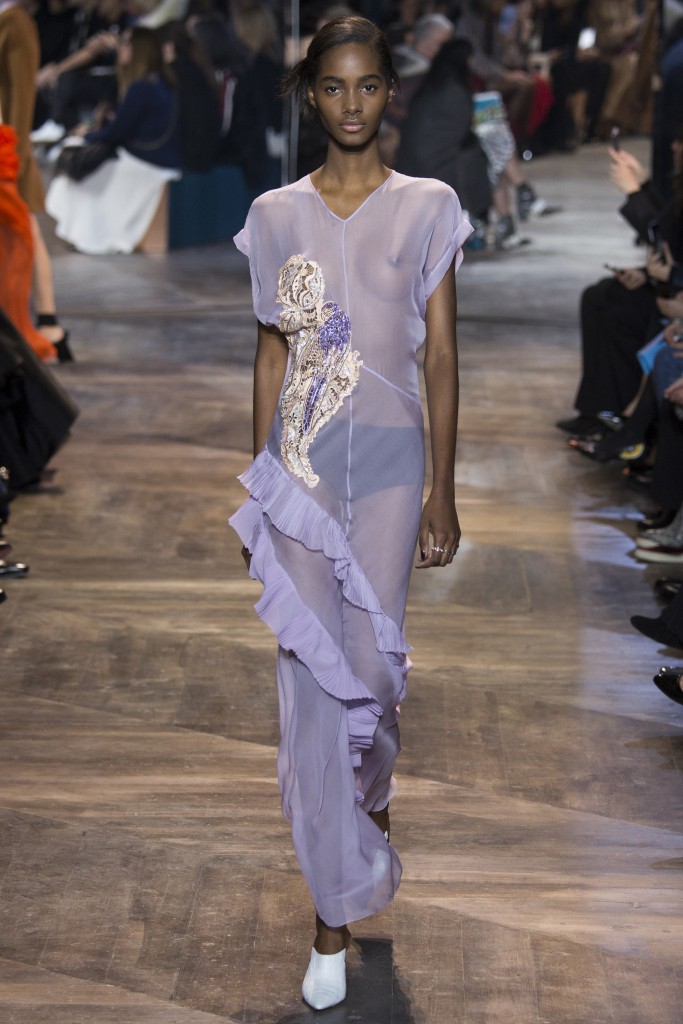 Giambattista Valli
Giambattista Valli wanted to create a kind of thank you to Paris, because of the occurred events. He took the city's famous gardens as an inspiration, he admitted flowers are his obsession. Maybe tule is too because we can't get around the fact he used this fabric in the best way. When obsessions create a stunning collection like this, we are all aboard.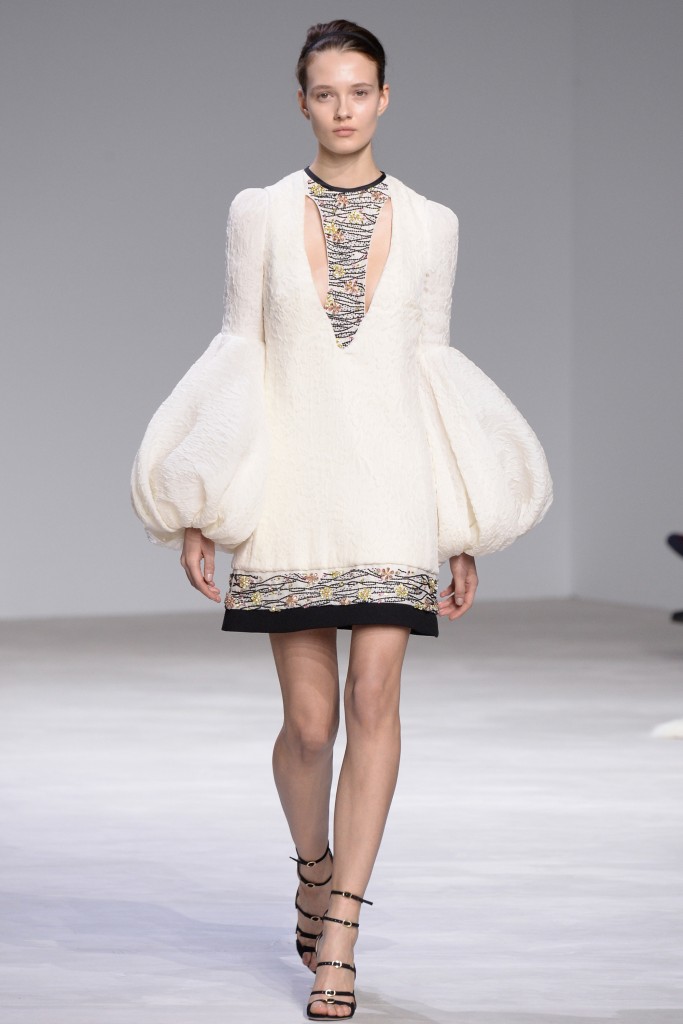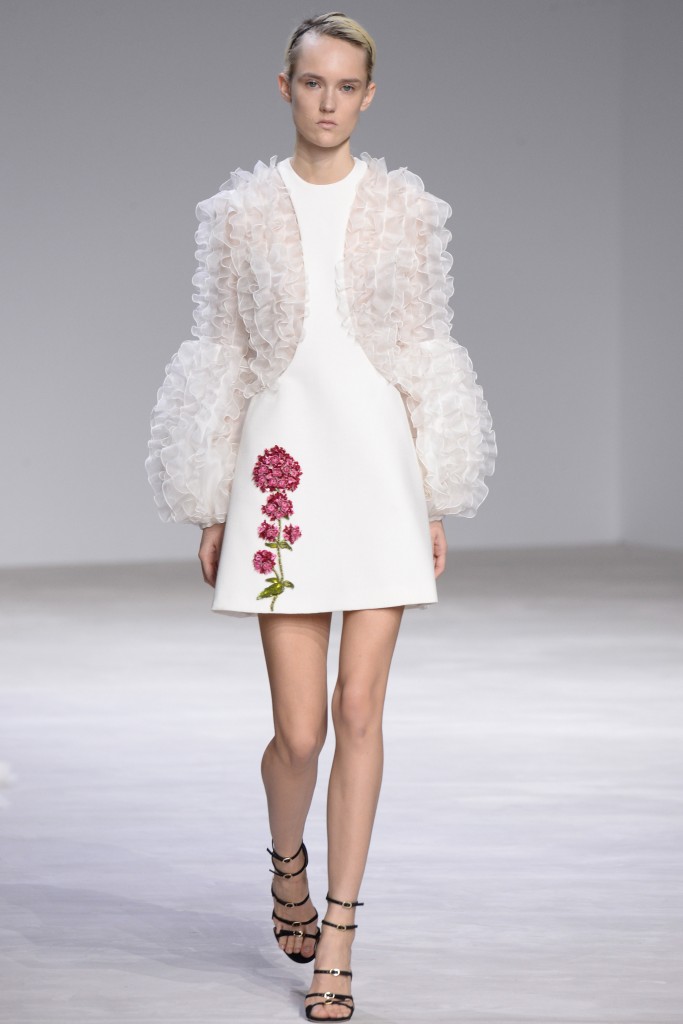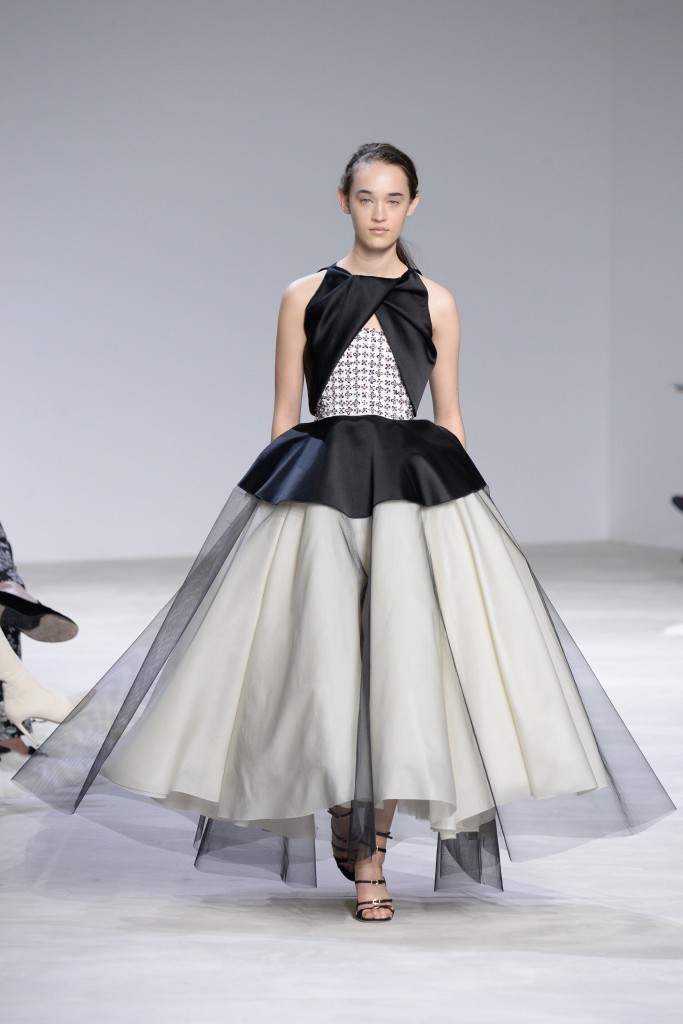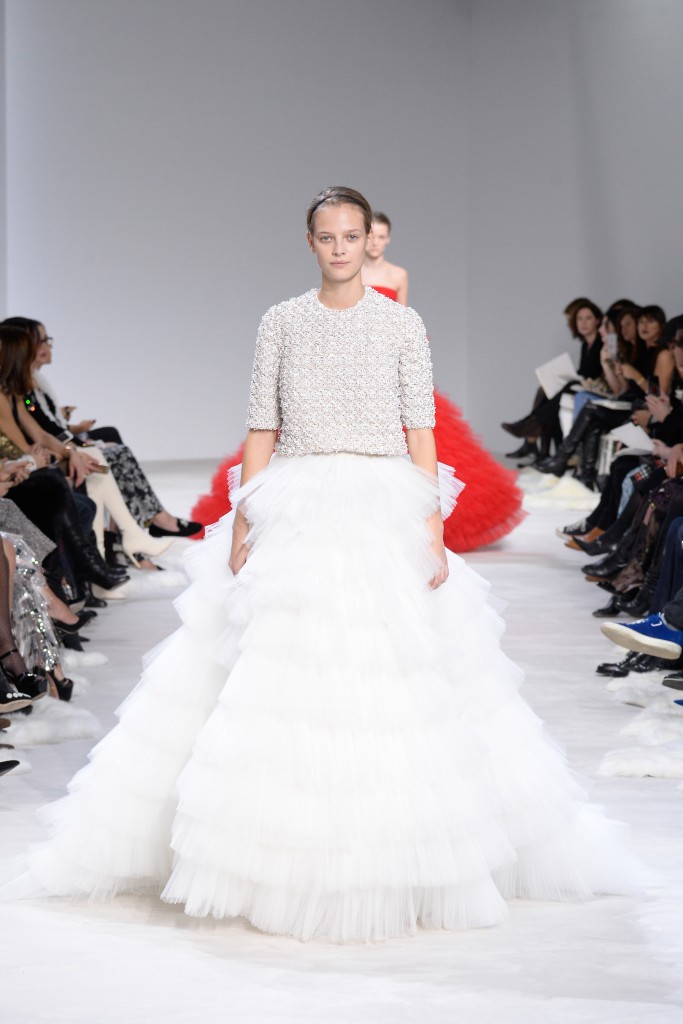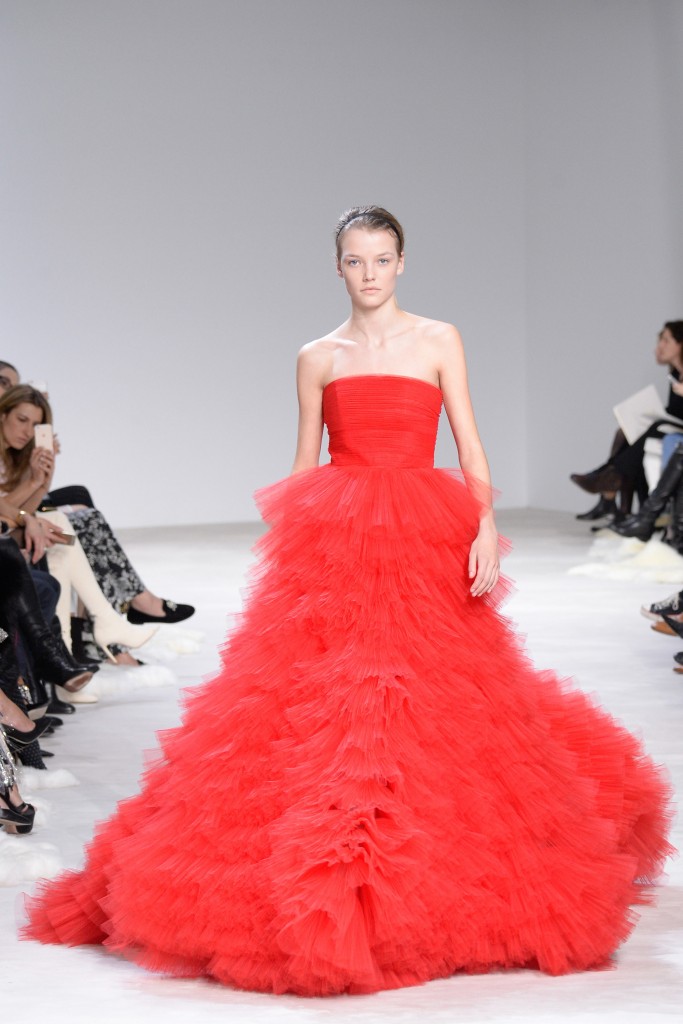 Bouchra Jarrar
The one thing that catches the eye in this collection are the coats. Perfectly tailored jackets with a chique fur combined with elements that refer to sports. His use of layering is together with the use of different fabrics is fenomenal.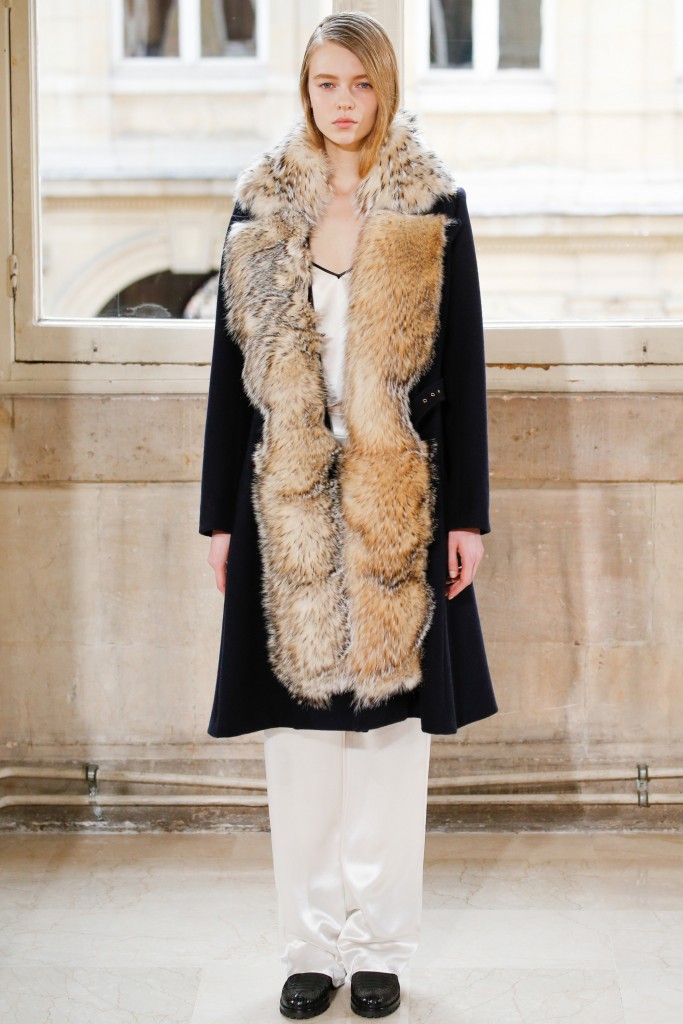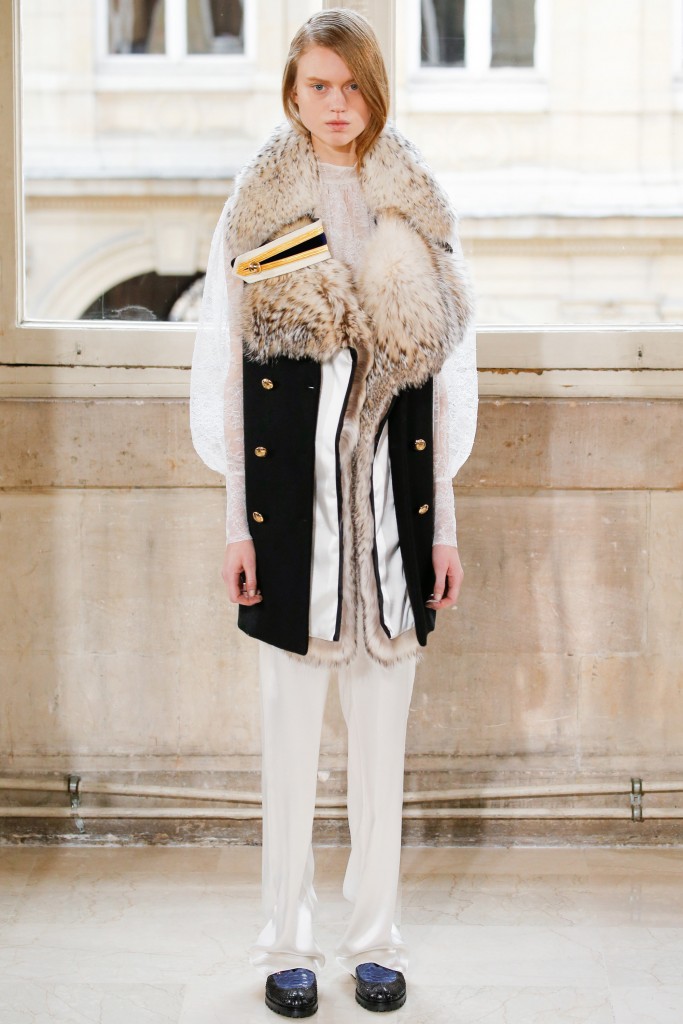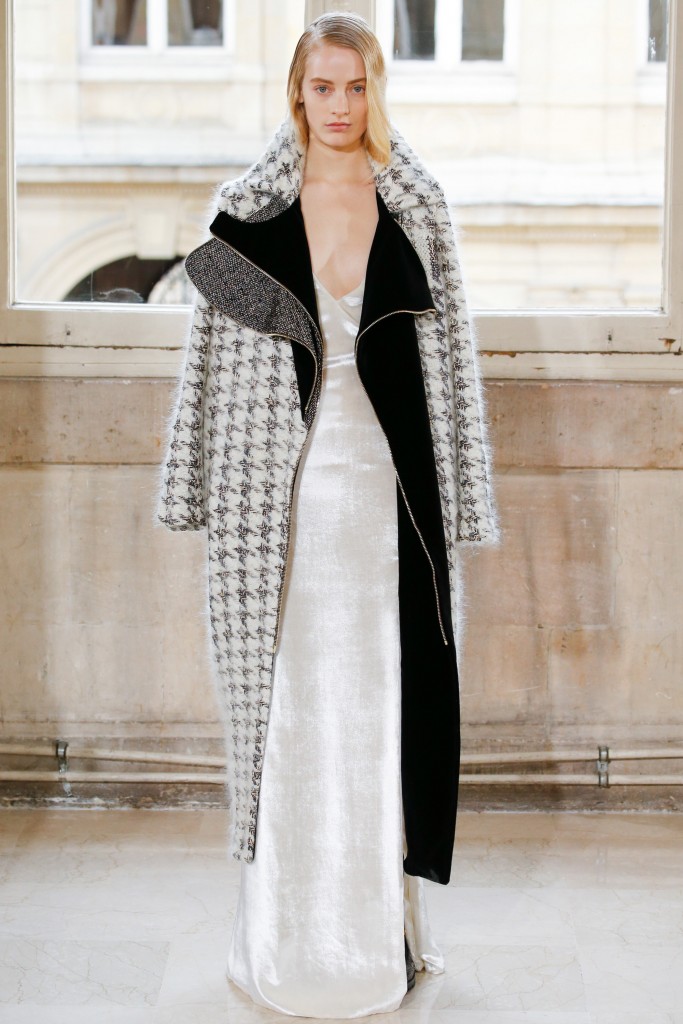 Ellie Saab
Enter India. The main idea for this collection was based on an Englishwoman who went on a trip to the continent and India became her inspiration of formalism and ease. As always, Saab used gorgeous fabrics with stunning appliques.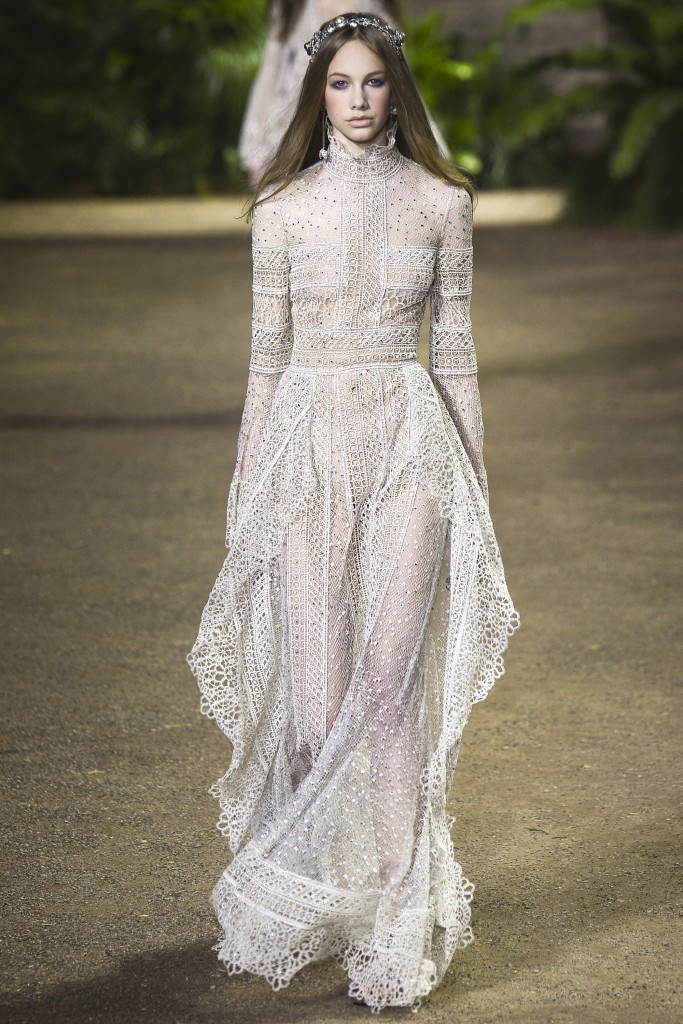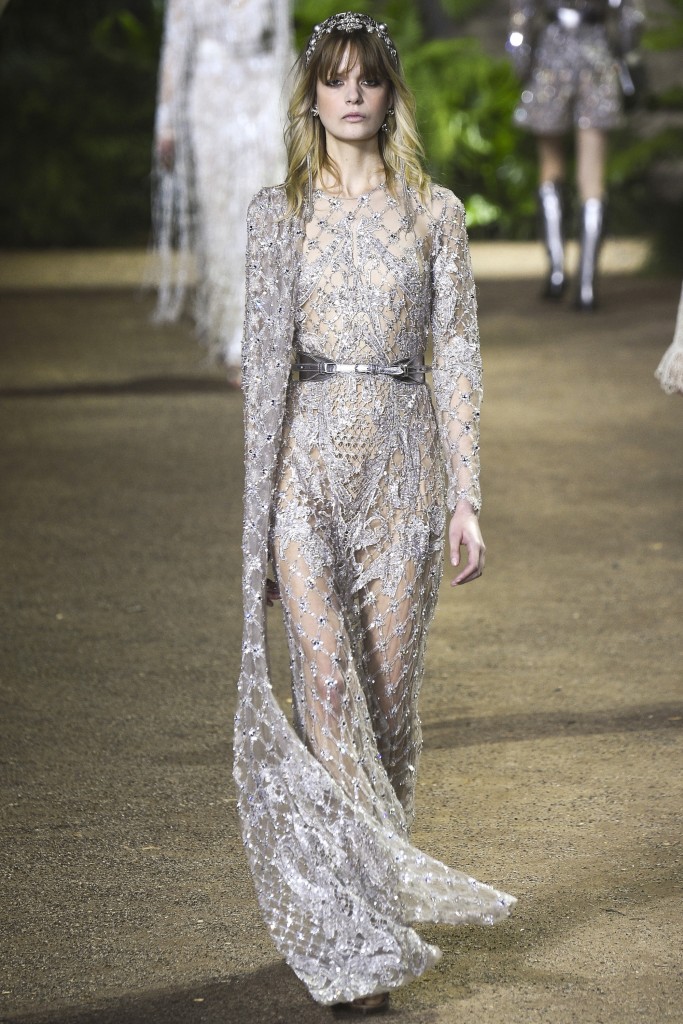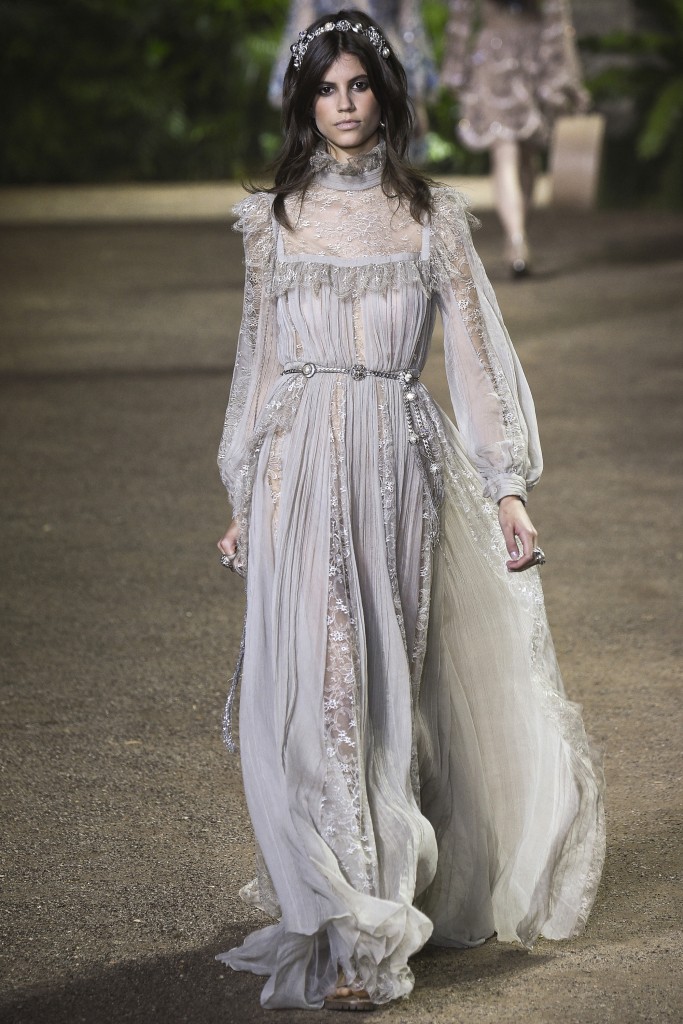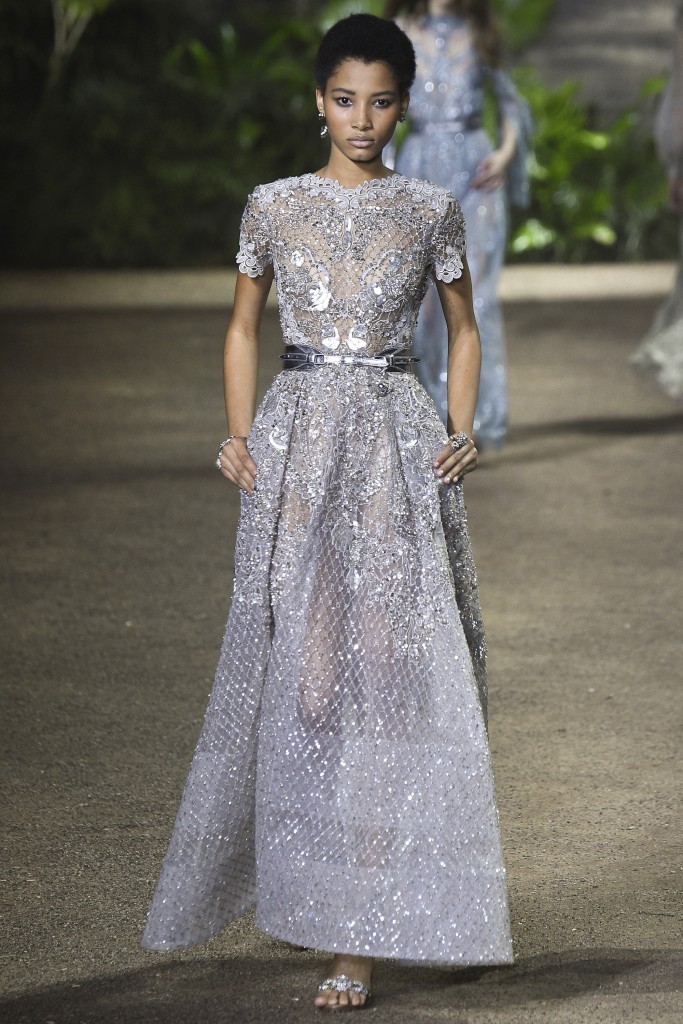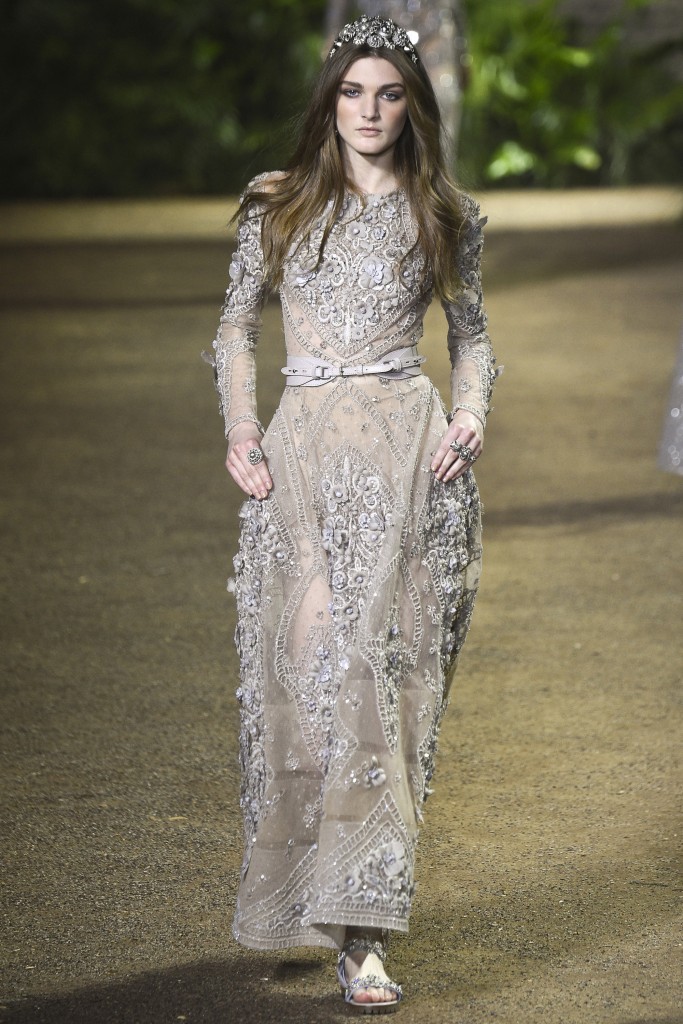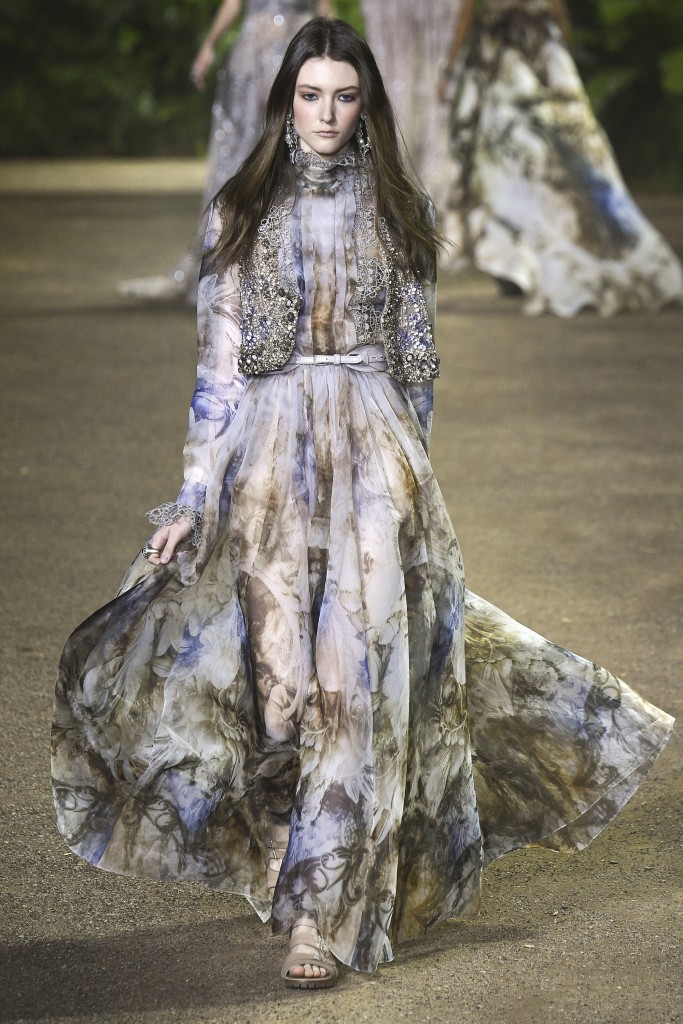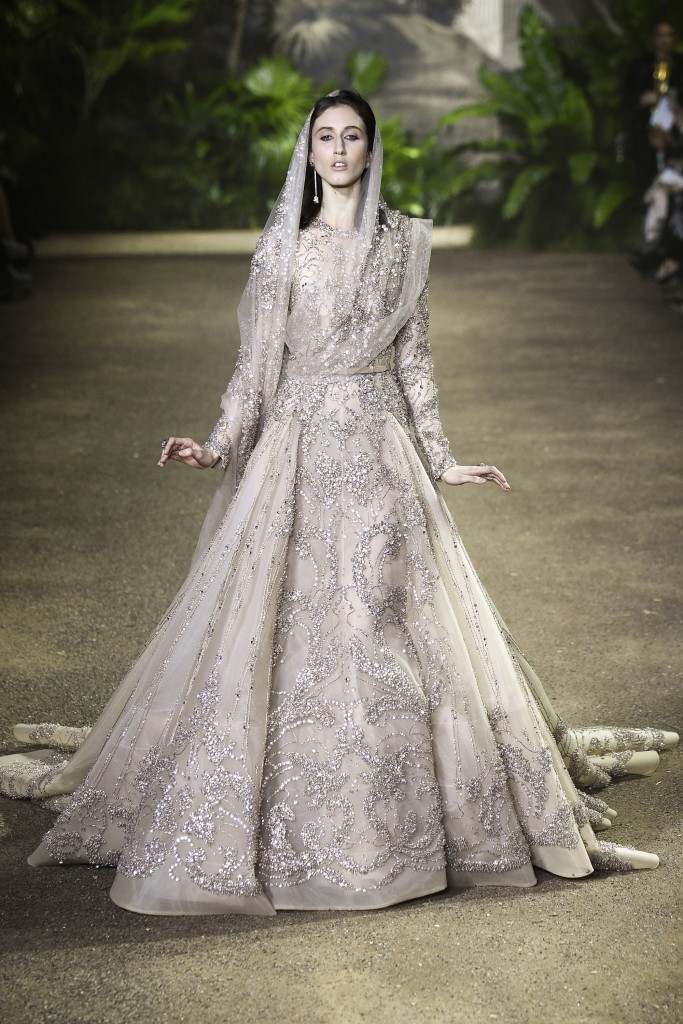 Givenchy
No one can do black lace dresses like Givenchy. The long, dark dresses have an heavy evening wear vibe. The coats were long and navy and the black fur on strategic places makes you wonder if the girls are going to a chique underground party. The brighter silhouettes are in the same long-dresses theme but with more an angel factor to it. Another great thing are the glittering lines and crystal elements.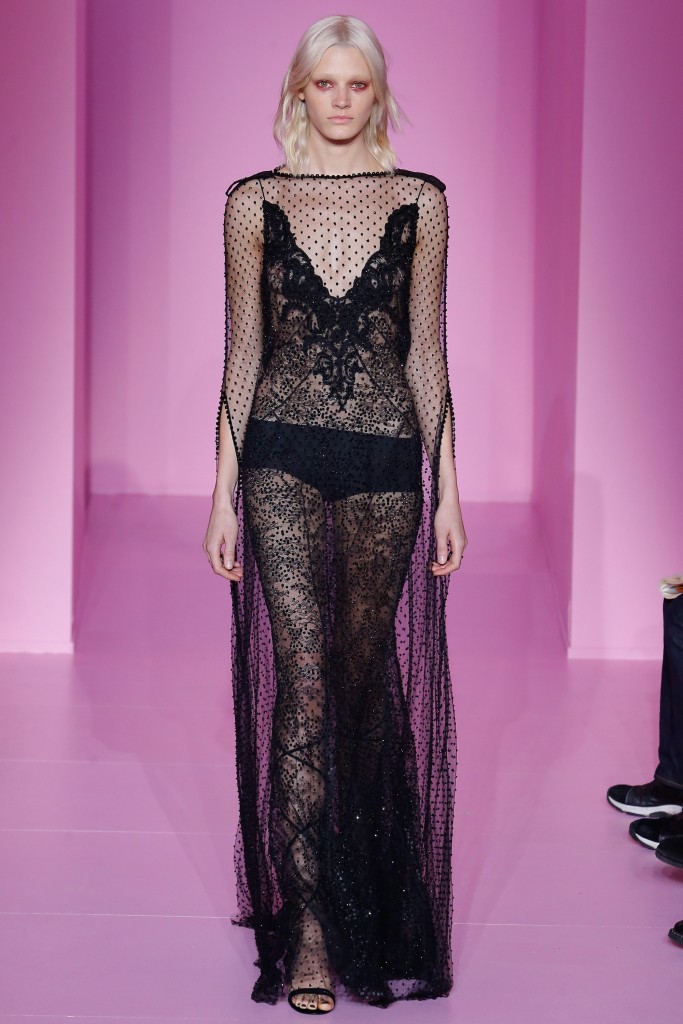 Maison Margiela
The show began quite quiet. White silhouettes with interesting cuts or see through fabrics but slowly Margiela started to show his true colours. Surreal fashion, glitter and brocade. Get ready for some serious Margiela statements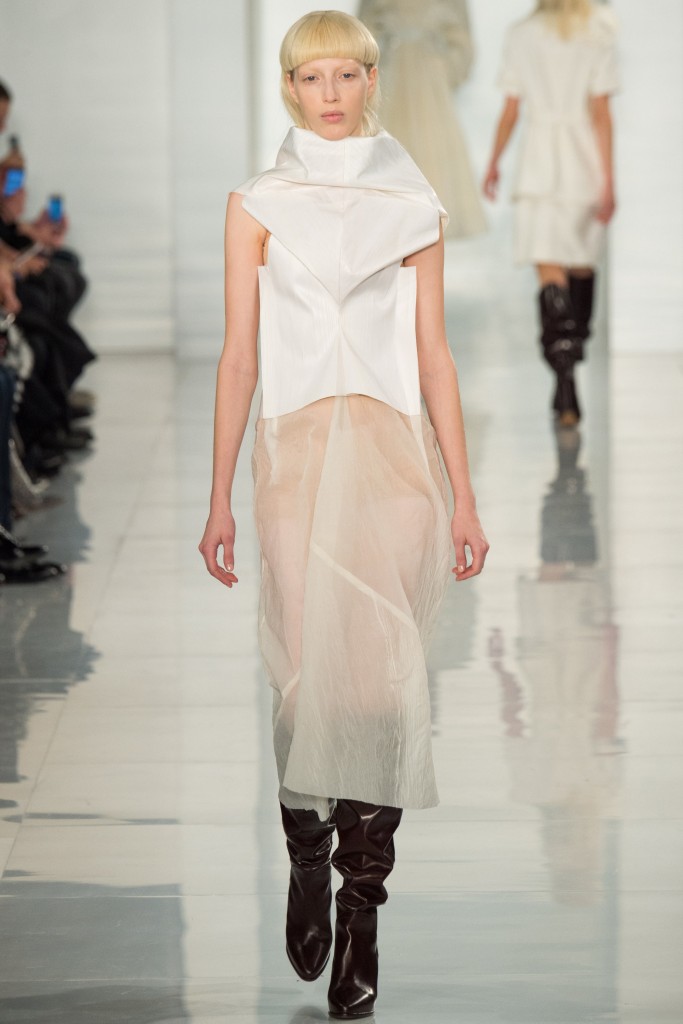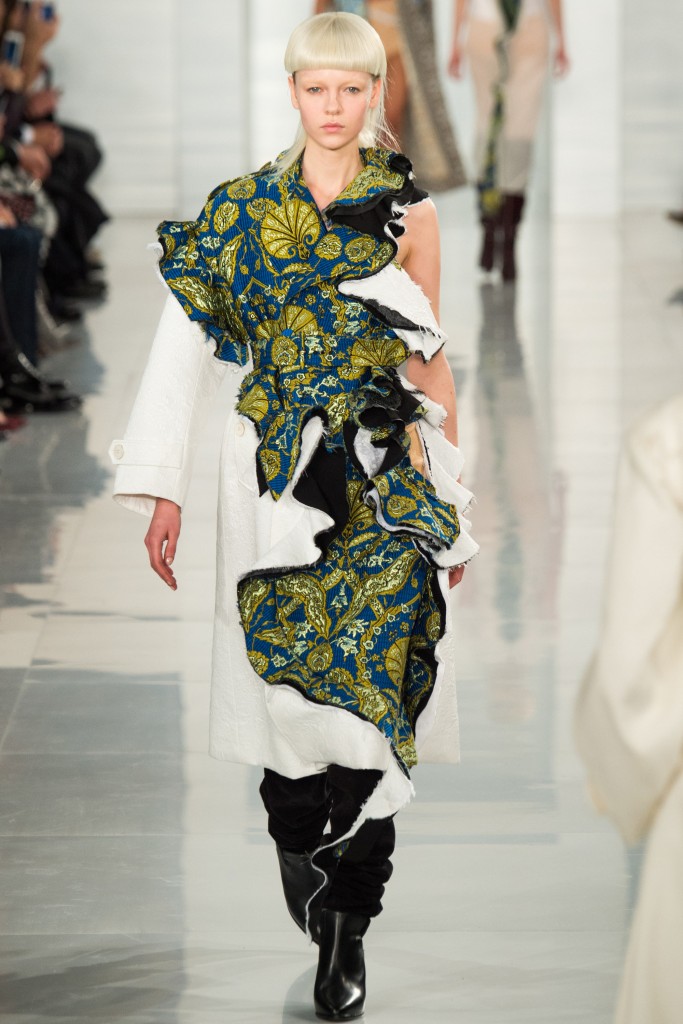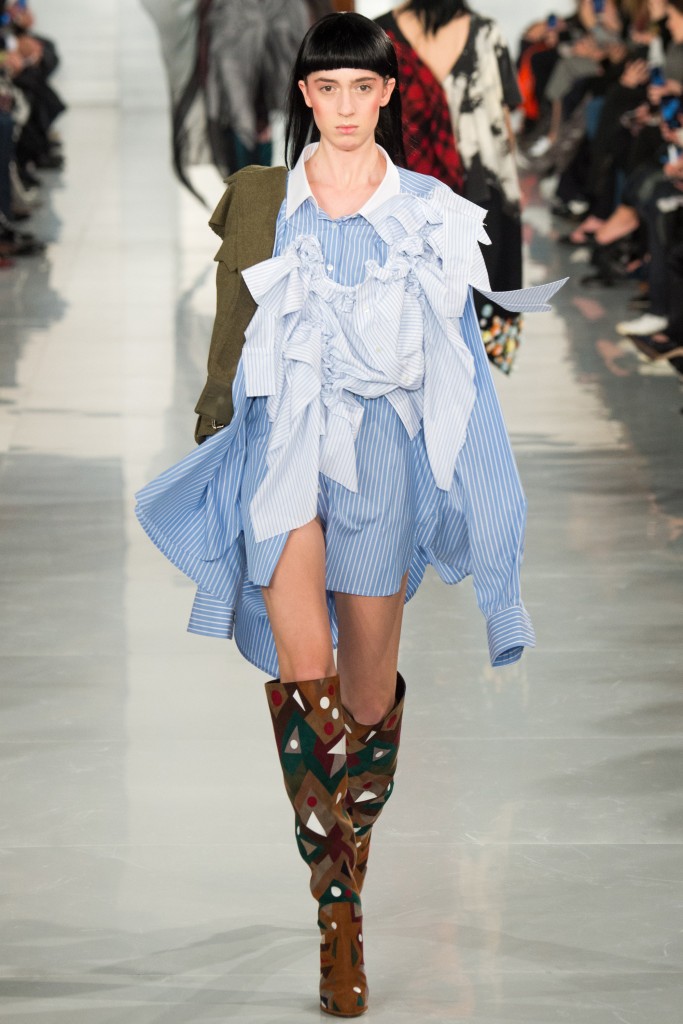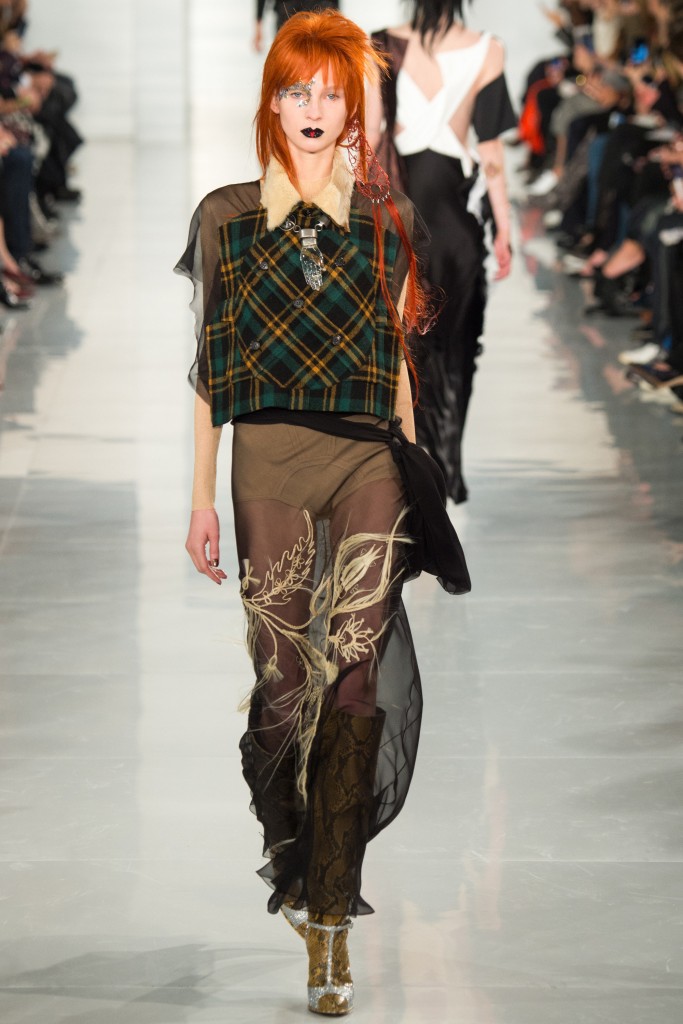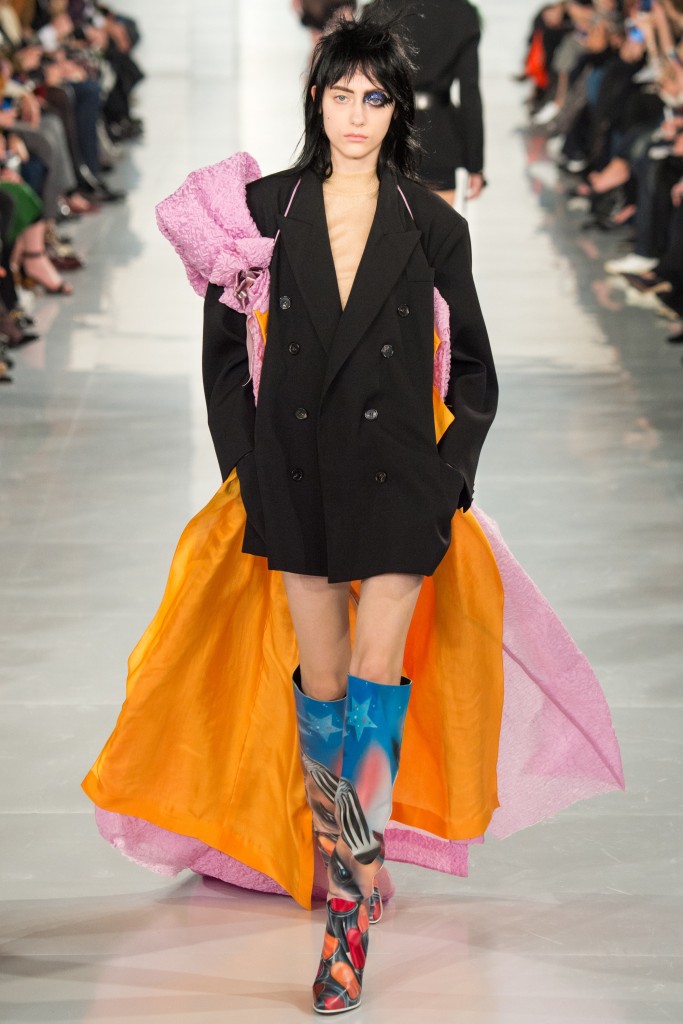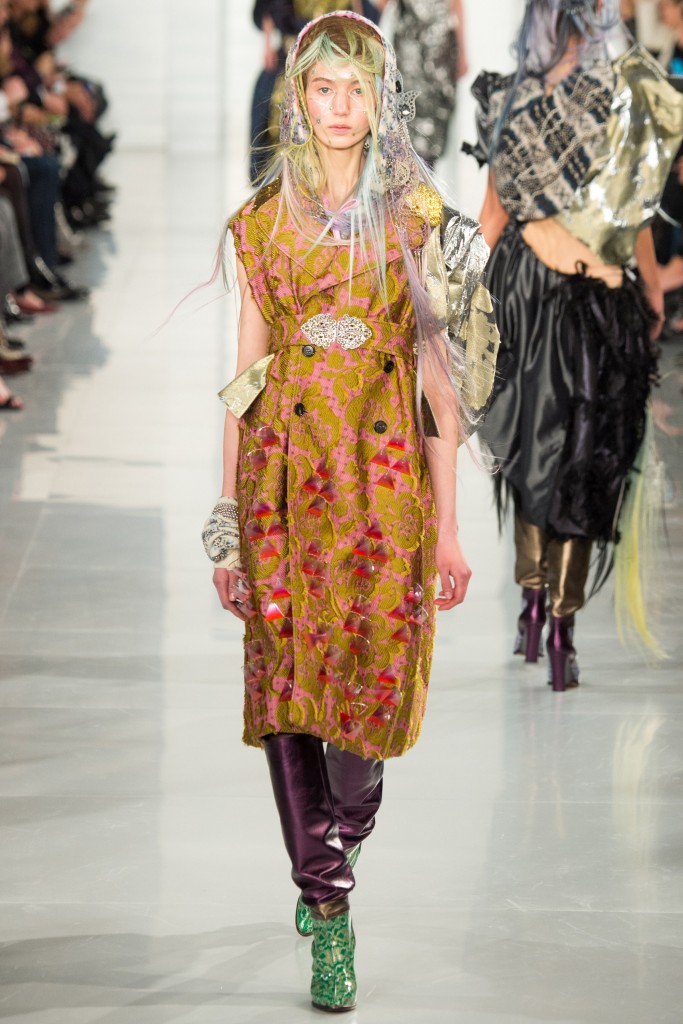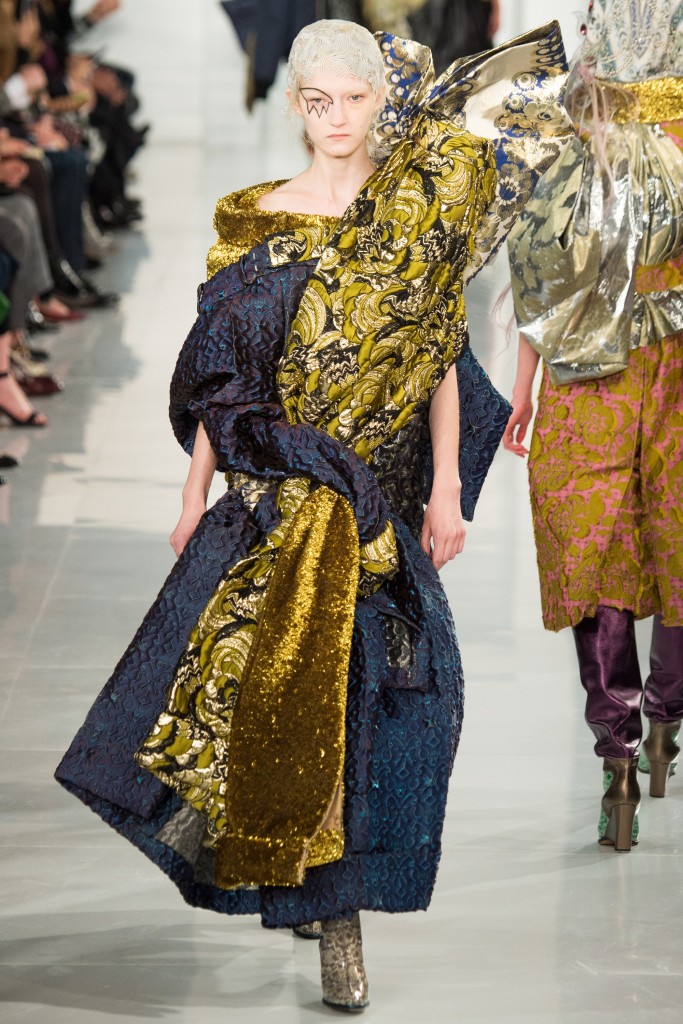 Jean Paul Gaultier
Paris nightclub scenery. Models giving each other high-fives, smoking, sipping champagne and a side-eye now and then. Jean Paul came here to put together a show and without a doubt he completed his task. Based on nightclub garments with some extra va va voom and a lot of extra bling. Gaultier wasn't taking things too seriously and we can only embrace that fact.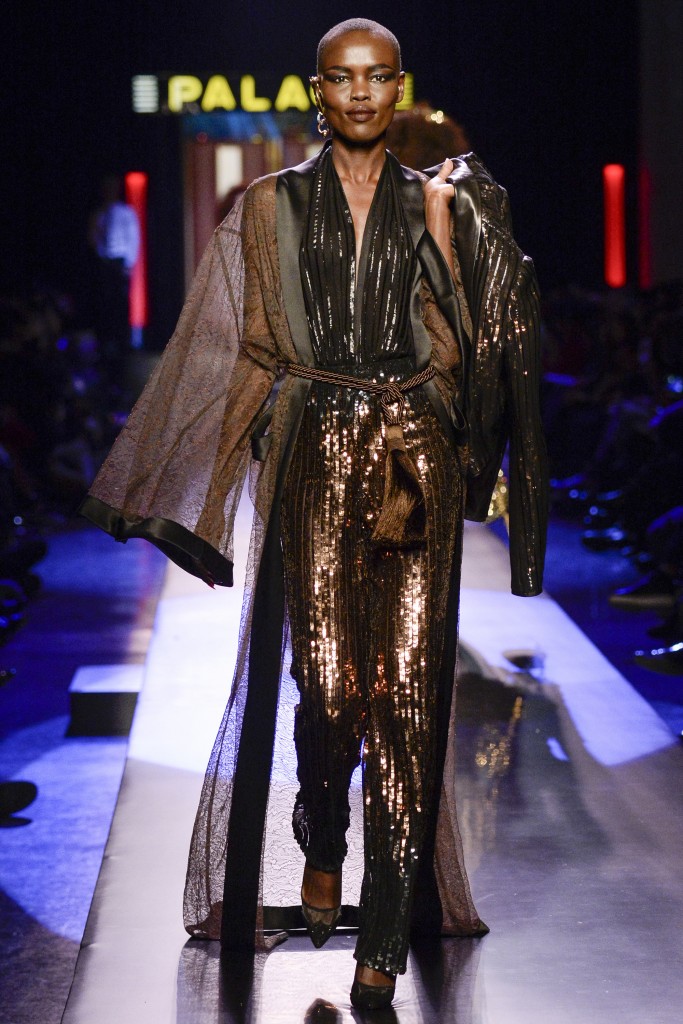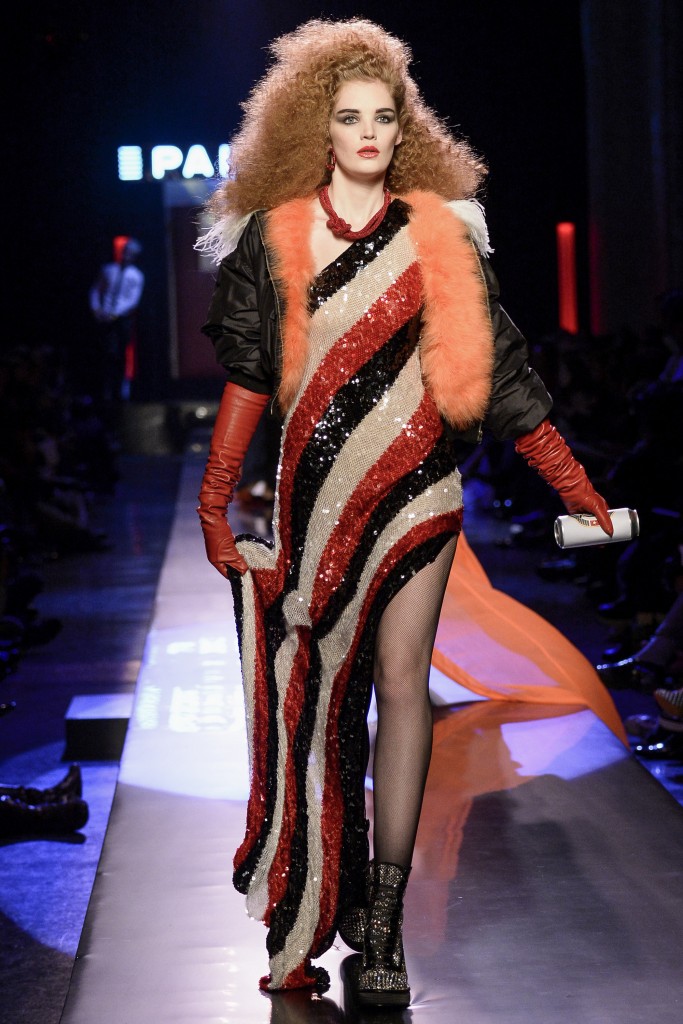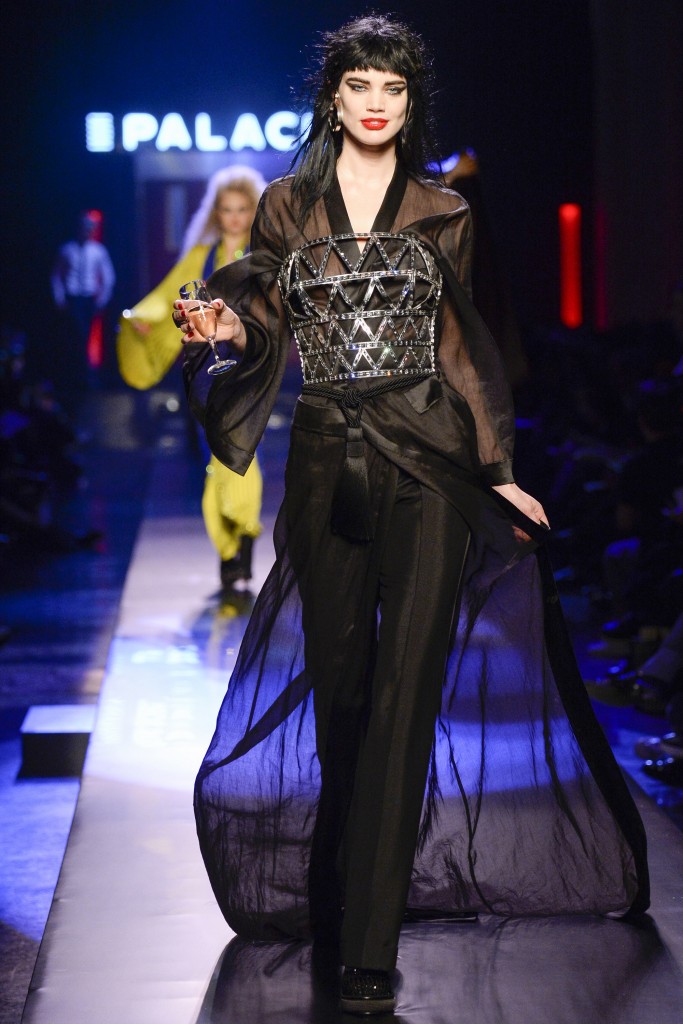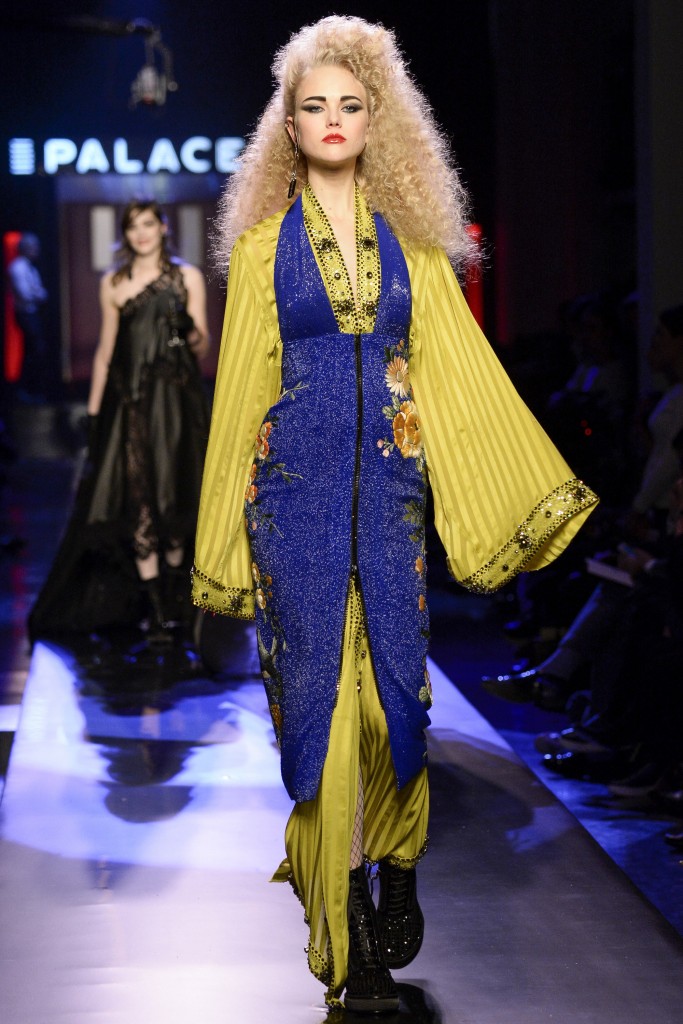 pictures: vogue.com