White on white on white with white. This season it is possible. An all white outfit gives you instant class, when you know how to wear it. Because you are working with one colour, it is important to keep things interesting. So here are my tips.
You can avoid a 'flat' look when you wear garments with an intriguing fabric. Playing with different fabrics is a must when you want to put together a cool all white look.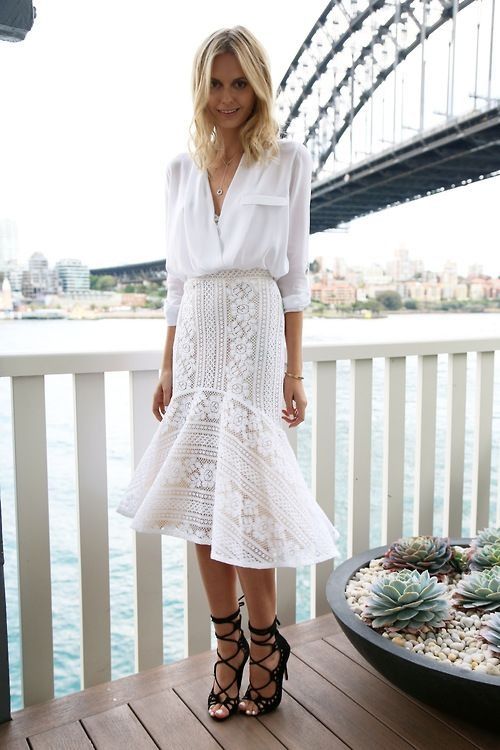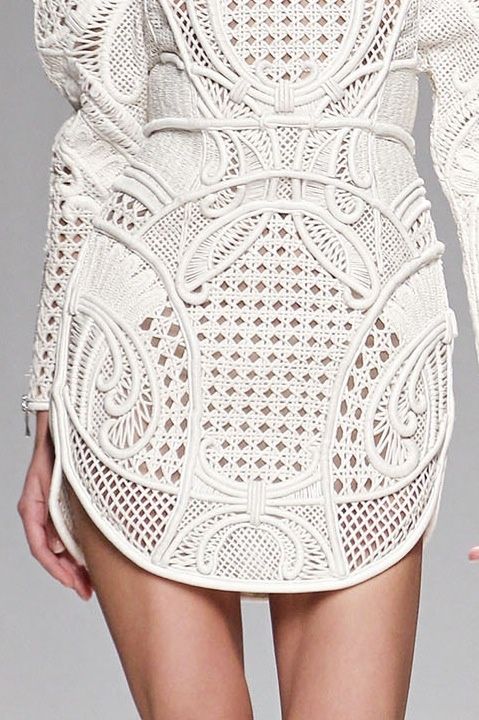 Make  sure you use an interesting cut or cut-outs. We all have a white T-shirt and there are a million ways to style it, but the easiest way to upgrade your white costume is by using an interesting cut.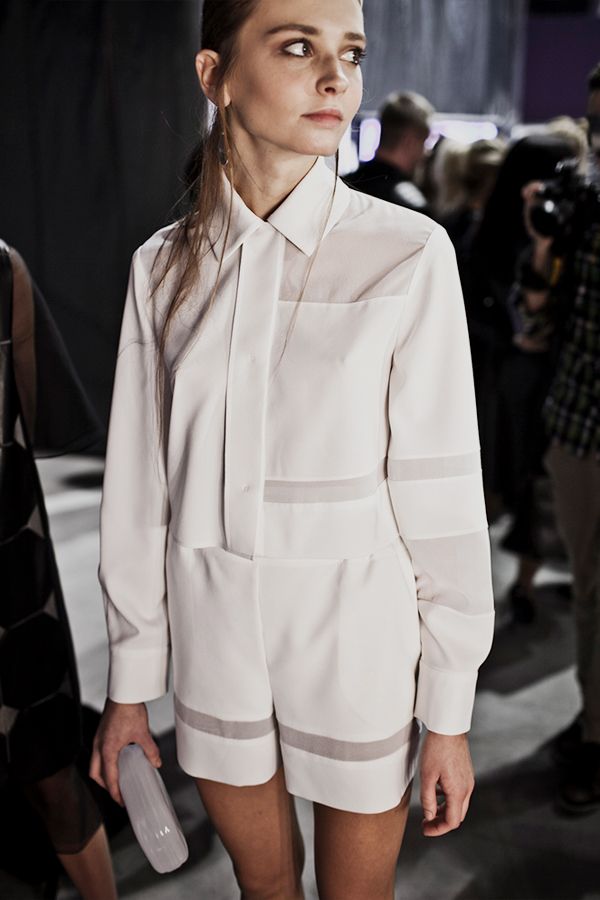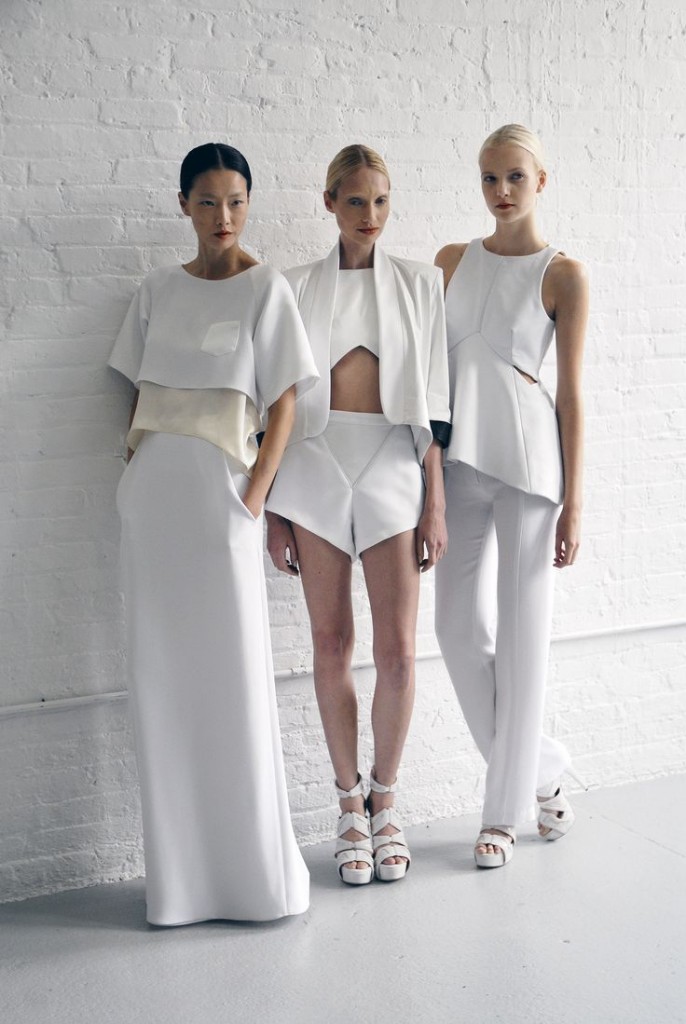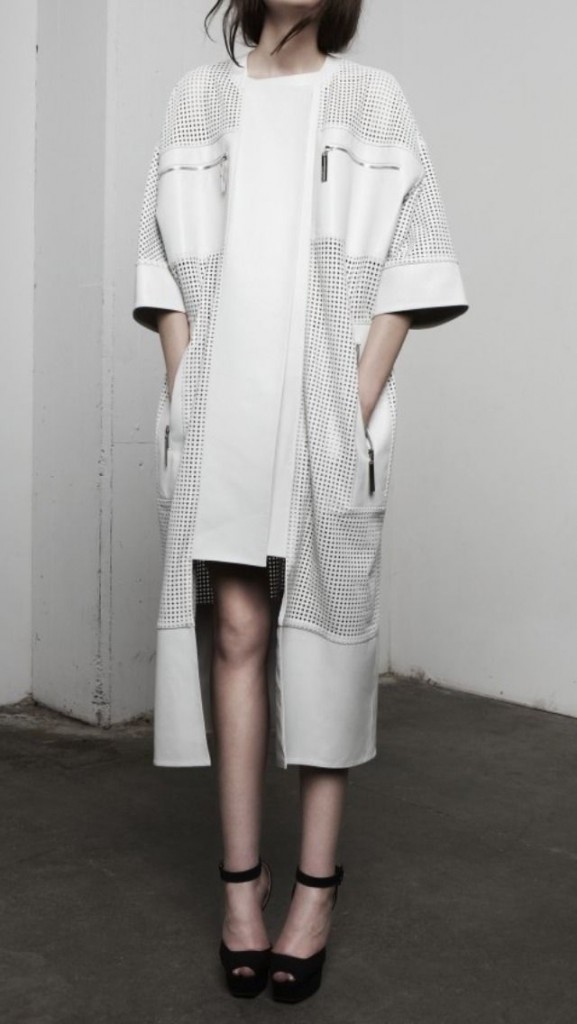 Layers. Layering works everytime and definitely when you are wearing white! By using layers in your oufit you create a 3D effect which is very important when you are wearing only one colour.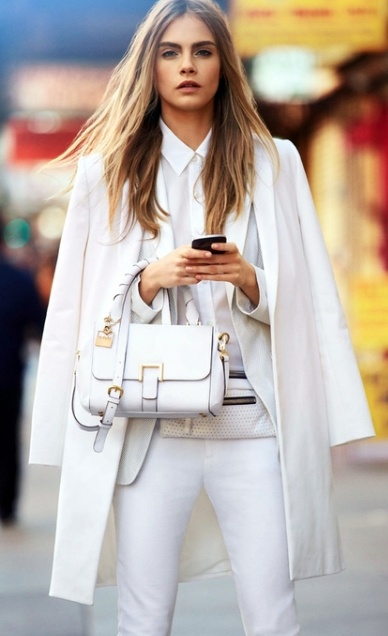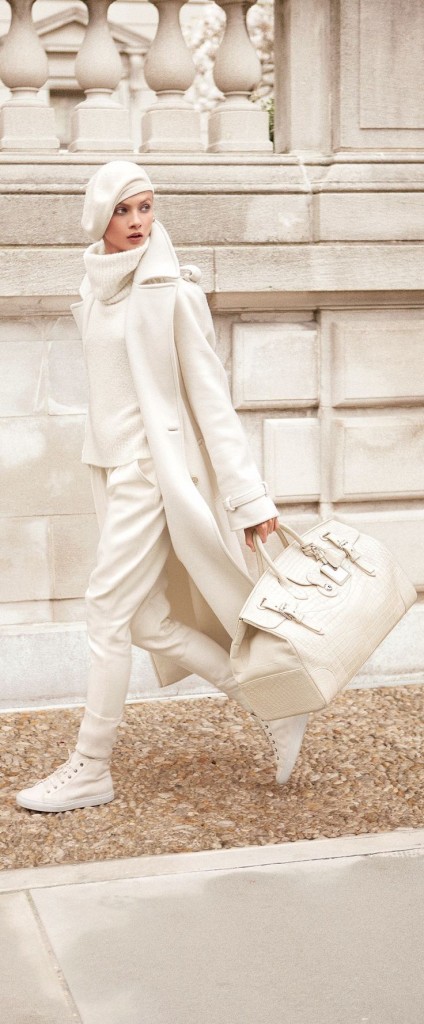 When you decide to wear your white basic anyway, make sure you pay attention to the details, a red lip, a cool clutch or a statement heel will always do the trick. You can create a casual look by wearing a sneaker or you can turn it into a classy going outlook when you use the right accessories.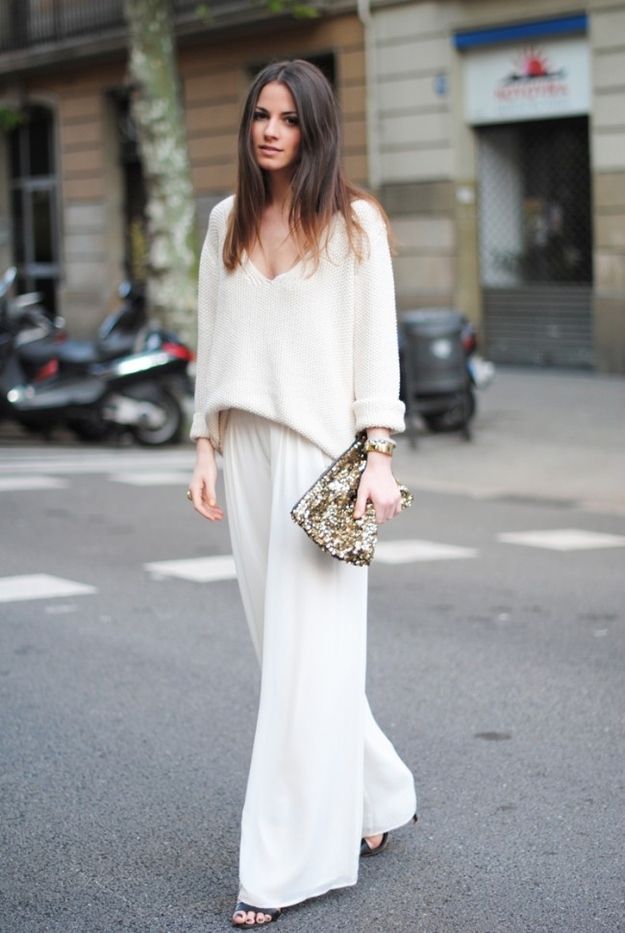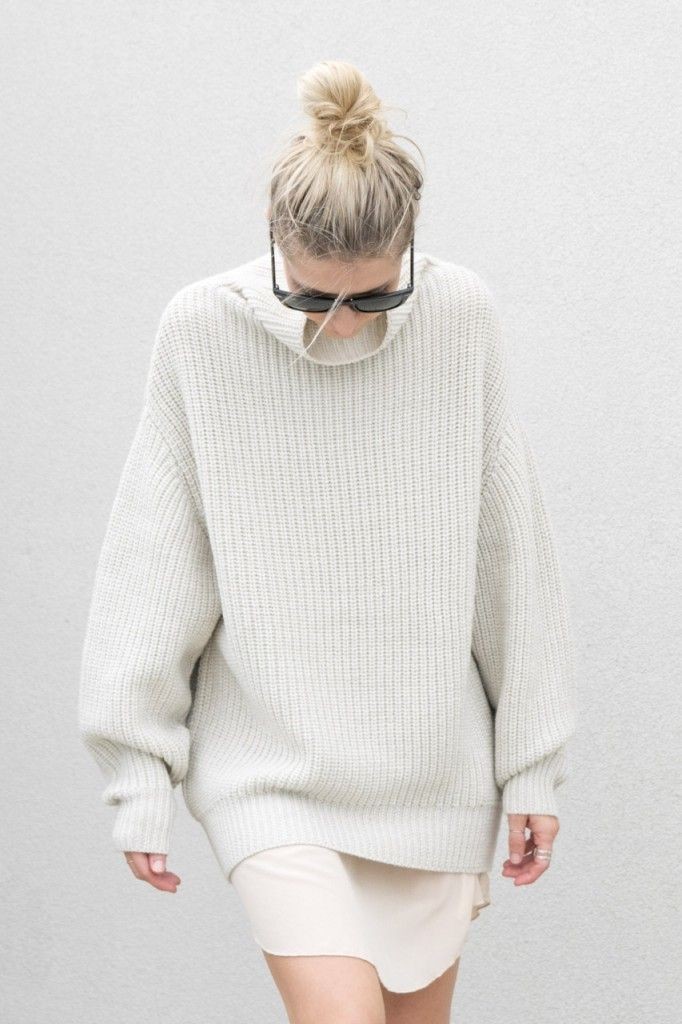 The next designers took the all white look to a whole new level! Creative cuts, making optical illusions. Not to wear on a daily basis but definitely worth looking at.