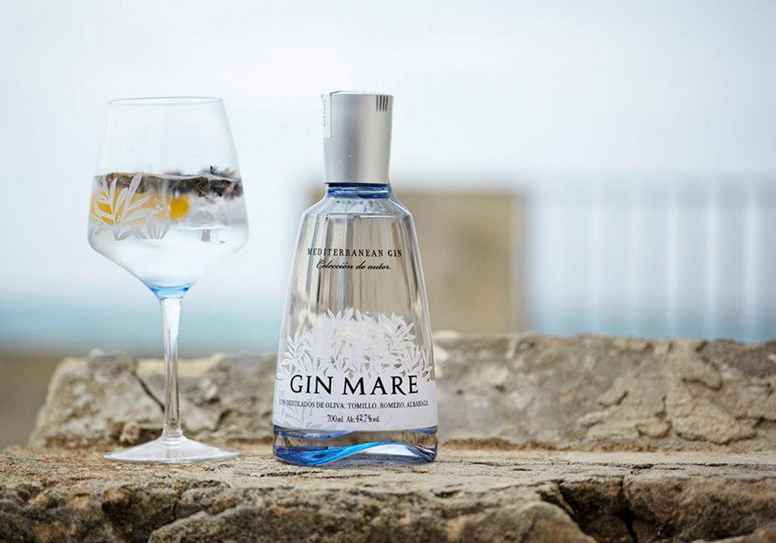 Who else enjoys a good Gin Tonic on a hot summerday? I'm sure I do! I'm a big big Gin fan. I love trying out new recepices and exclusive gin's. One of my favourite is the Spanish Gin Mare Gin. This unique Mediterranean styled gin with Arbequina Olives, thyme, rosemary and basil has a vey interesting flavour profile. Just add Tonic water, ice and garnish with a basil leave and this gin is delightful. If you want a little extra you can also add cherry tomatos or even olives.
But the delicious gin is not the only thing this brand offers. These days people spend too much time looking at their phones instead of talking to each other. Yup i'm guilty too. So Gin mare decided to launch the first Daycare for Mobile Phones.
What is it exactly? Well Gin mare upgraded the regular juice detox and they came up with a new and sublime idea, the technology detox. Spending a weekend in the Gin Mare Luxury Resort in Ibiza? YES PLEASE! But can you handle 72 hours without your mobile phone?
With this Detox they want to show you people that you should enjoy life en embrace every moment, without looking at your phone all the time .This Daycare opens up on September 11th and you will stay at the luxurious Villa Mare in Ibiza! Yes Ibiza! It will be totally free of charge, you just need to beat your technology addiction. The Villa offers you de-stressing activities like meditation, dance and yoga so you can reconnect with the more important things in life like exploring the beauty of nature.
Are you as excited as I am? Well, Gin Mare gives you the chance to participate. Go to www.daycareformobilephones.com, sign up, and Gin Mare will send you the Stress kit. This is a test, can you live without your phone for 72 hours? Try it and maybe you will get a chance to go to this amazing resort in Ibiza. You will also receive a personal hashtag so your friends and family can support you.
I'm also going to give it a try! I will announce my personal hashtag soon so make sure you support me!